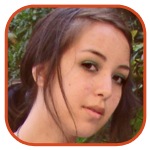 Tweet
Posted by Robin Paulson Categories: Movies, Break-ups, Photos, Paparazzi Photos
Sorry Robsten fans - if a photo of Robert Pattinson driving a truck full of his belongings driving in the opposite direction of Kristen Stewart's pad is not enough to convince you that their split is official, then I don't know what is.
While many hoped that the Twilight co-stars could repair their relationship following Stewart's brief affair with her Snow White and the Huntsman director Rupert Sanders, it seems as if their relationship couldn't endure the indiscretion. Then again, the tabloids are in need of another Pam and Tommy...
Read More
| People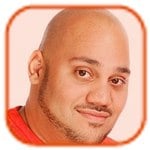 Tweet
Posted by Andru Edwards Categories: Movies, Rivalries, Rumors
Jennifer Aniston reportedly cried when she read about Angelina Jolie's double mastectomy.
The Horrible Bosses star - who split from Brad Pitt in January 2005, shortly before he started dating Angelina, his current fiancee - was deeply upset when she read how the actress had both breasts removed after finding out she had an 87 per cent chance of developing breast cancer.
"She was moved beyond belief reading Angelina's story. It really took her by surprise how brave she is. To go through such a major thing for all her family has made Jen realize that regardless of how they hooked up, Angelina does really love Brad and [their six] kids. Sure, Jen got hurt when Brad left her and the pain dragged on for years, but she's so over it now, and wants to extend an olive branch to Angelina," a source told National Enquirer.
Jennifer, 44, has long been a campaigner for breast cancer awareness and has friends who have been affected by it, including singer Sheryl Crow, who had a lumpectomy in 2006, and Christina Applegate - who played the sister of her character Rachel in Friends - who had both her breasts removed as a preventative measure.
Click to continue reading Jennifer Aniston Cried for Angelina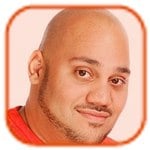 Tweet
Posted by Andru Edwards Categories: Television, Celebrity Babies, Features
January Jones says only her son should know who his father is.
The Mad Men actress - whose ex-boyfriends include Ashton Kutcher and Jason Sudeikis - is remaining tight-lipped about the identity of her 20-month-old son Xander's dad and has taken advice from legendary actor Jack Nicholson in how to approach difficult questions about the subject.
When asked to state who Xander's father was, the blonde beauty told The New York Times newspaper, "That's my son's business. It's not the public's business. Jack Nicholson once told me, 'You should never give your personal life away, otherwise people will pick you apart. They'll never believe in your character.'"
January believes women have a right to keep "secrets" and likes the idea of saving unknown information for a future project, such as a journal. "Women should have lots of secrets. It's our right to have secrets. Otherwise, what would we write in our memoirs?" she added.
Click to continue reading January Jones Will Keep Son's Father a Secret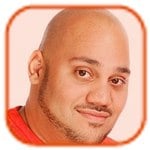 Tweet
Posted by Andru Edwards Categories: Music
George Michael is still in hospital after his car accident.
The 49-year-old singer is being kept under medical supervision in a specialist trauma center in London after sustaining head injuries last week when he fell out of a car at 70mph on the M1 motorway in Hertfordshire, England. "Following the traffic accident on Thursday, we can confirm that he is still in hospital. We are keen to stress it's purely as a precaution for observation. He did suffer a couple of bumps and bruises to the head and that's why they are keeping him in - to keep an eye on him. He is doing better. He is making good progress and is looking forward to getting out," his spokesperson said.
The former Wham! star was a passenger in a silver Range Rover when he fell out of the moving vehicle onto the road at junction 6A, near St Albans. The incident is believed to have happened because he was trying to close the door properly. The lucky pop star narrowly avoided being hit by cars on the dangerous four-lane stretch of motorway, and his friends pulled on to the hard shoulder and ran across two lanes of traffic to help him.
Click to continue reading George Michael Still in Hospital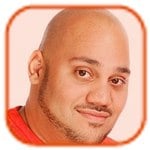 Tweet
Posted by Andru Edwards Categories: Television
Kelly Osbourne has bronchitis.
The Fashion Police host was hospitalized two years ago with the lung infection and after she woke up yesterday coughing and spluttering she has been diagnosed by her doctor as suffering from the nasty illness.
"Woke up feeling sick so I went to the Doctor & I have bronchitis it sucks I cant stop coughing! I thought I just had allergies! (sic)" Kelly wrote on Twitter.
The 28-year-old star is no stranger to misdiagnosing herself. In 2011, she thought she had "just a cold" but it turned out to be a severe sinus infection and bronchitis, which led to her being put on an antibiotics in 2011. She tweeted at the time, "Making soup... I just went to the doctor and found out what I thought was just a cold is a sinus infection and bronchitis. The antibiotics im on are kicking my a** i feel like im walking around with weights on my ankles & wrists! I tried all natural i hate taking antibiotics but according to my DR [doctor] i almost gave myself pneumonia! i have really really bad bronchitis! (sic)"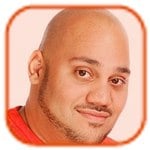 Tweet
Posted by Andru Edwards Categories: Music, Television, Rivalries
Brandi Glanville has hit out at her ex-husband Eddie Cibrian for not being able to get in contact with their children.
The Real Housewives of Beverly Hills star bashed the actor on Twitter for preventing her from speaking to their sons, Mason, nine, and Jake, five, while they were staying with him and his wife LeAnn Rimes. The 40-year-old blonde author expressed her frustration in a message to Eddie on Twitter on Monday night writing, "Ive been trying to get a hold of my kids 4 over an hour no response to my calls, emails or messages. Maybe twitter will work (sic)."
The tweet provoked a defensive response from LeAnn, who soon wrote, "Funny, she just got off the phone w/ them. Sorry, we were doing baths, homework & dinner. All good! The phone rang, I picked it up. Never saw this til after. All you gotta do is call."
Click to continue reading Brandi Glanville Hits Out at Eddie Cibrian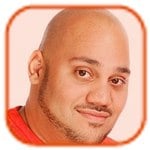 Tweet
Posted by Andru Edwards Categories: Movies, Hook-ups, Clothing, Style, Parties, Rumors
Cara Delevingne has reportedly turned down Leonardo DiCaprio.
The 26-year-old model is said to have snubbed the 38-year-old actor at the afterparty for his latest movie The Great Gatsby in Cannes, France, last week, and rejected his invitation to attend a private celebration.
"Normally all Leo has to do is look at a girl and they fall at his feet. Though Cara was having none of it. He spent the night chasing after her and essentially she blew him out. They spoke and he was pretty forward inviting her to a party back at his suite. They swapped numbers but that was it," a source said.
The British beauty is said to have turned down Leonardo - who has previously dated models including Gisele Bundchen, Bar Refaeli and Erin Heatherton - because she felt the 18-year age gap between them was too much. "He tried every trick in the book and apparently kept lunging for her but she kept dodging them. Everyone is howling at the fact she actually knocked back the biggest actor in the world. She thought he was too forward and too old," the source added.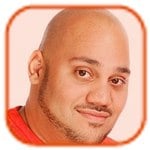 Tweet
Posted by Andru Edwards Categories: Television, Drugs, Legal Issues, Rumors
Brooke Mueller's drug abuse history will be given to child protective services.
The third former wife of Charlie Sheen is embroiled in an on-going investigation to decide whether she can retain custody of the pair's twin sons, and her "medical records" could be made available.
"All of Brooke's medical records from the past four years since the twins were born, as well as all the rehabs she has been to, will be turned over to child protective services," an insider said. Temporary custody of Bob and Max, four, has been granted to Denise Richards, Charlie's second ex-wife.
Brooke, 35, is currently being treated in the Betty Ford Clinic for her 20th stay in rehab and her drug addiction will be thoroughly investigated ahead of the June 4 hearing which will determine who will have care of the twins for the next six months.
Click to continue reading Brooke Mueller's Drug Abuse Under Investigation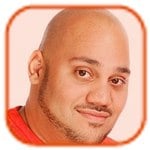 Tweet
Posted by Andru Edwards Categories: Music, Dating, Clothing, Style, Rumors
Chris Brown is reportedly getting close to Topshop heiress Chloe Green.
The rapper has been spending more time with the shoe designer - despite his ex-girlfriend apparently Rihanna suing her father Philip Green's British high street store for selling t-shirts using her image without permission.
Chloe - who recently split from Marc Anthony - has been spotted with Chris, 24, more frequently since his relationship with the "Stay" singer came to an end - something an insider claims Rihanna will "definitely" know about.
"Chloe met Chris last year when he serenaded her at her dad's 60th birthday party. She was always a big fan and thinks he's really hot. After he split with Rihanna and she split from Marc, they've been spending more time together and having a lot of fun. It's early days, but they've not been shy about being seen out at the same places ... It's the sort of thing Rihanna keeps an eye on, and she's definitely aware of Chloe being on the scene," a source said.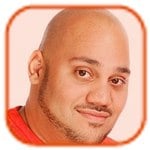 Tweet
Posted by Andru Edwards Categories: Music, Features
Leona Lewis will "definitely adopt children."
The "Bleeding Love" hitmaker doesn't know if she'll have kids of her own but is determined to give a disadvantaged child a home after learning about her mum's childhood spent in care. Leona describes her mother Maria as a "hero" for her providing her with a wonderful home and giving her a sense of family unity.
"My mum is a hero to me, that's given me a very strong sense of family loyalty to those I trust. I will definitely adopt children. I'm not sure if I want my own."
The 28-year-old - who is a strict vegetarian and a campaigner for animals rights - has been working non-stop this year after teaming up with The Body Shop in March to create her own limited-edition make-up and fragrance range, which will feature bold, shiny lip gloss and shimmer palettes. Leona has also just completed her Glassheart Tour, which kicked off in April and hit 21 different venues across Germany and the United Kingdom.
© Gear Live Media, LLC. 2007 – User-posted content, unless source is quoted, is licensed under a Creative Commons Public Domain License. Gear Live graphics, logos, designs, page headers, button icons, videos, articles, blogs, forums, scripts and other service names are the trademarks of Gear Live Inc.