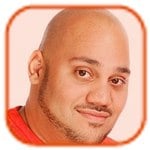 Tweet
Posted by Andru Edwards Categories: Movies, Dating, Rumors
Zoe Saldana is reportedly getting close to Italian artist Marco Perego.
The Star Trek Into Darkness star was reportedly spotted cozying up to the sculptor at a private party for the new sci-fi blockbuster in Los Angeles, California on Tuesday. "They looked very close and were later seen kissing," a source told The New York Post.
Another source added, "Zoe and Marco have known each other for a while as friends. It's too early to say they are dating."
The 34-year-old actress - who split from Silver Linings Playbook actor Bradley Cooper last year - recently insisted she wouldn't date another movie star, but her new beau is said to have a striking resemblance to Pirates of the Caribbean star Johnny Depp. Long-haired Marco has even been nicknamed "Pirate Perego" by pals because of his likeness to the star, including his shaggy long hair similar to Johnny's iconic character Captain Jack Sparrow.
Click to continue reading Zoe Saldana Linked to New Man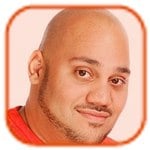 Tweet
Posted by Andru Edwards Categories: Sports, Features
David Beckham has announced he is retiring from professional soccer. The sports superstar has decided to call time on his playing career at the age of 38, just days after helping his current club Paris Saint-Germain (PSG) win the Ligue 1 title in France for the first time in 19 years.
David was offered a one-year contract extension by the French team, but he has stated he will hang up his boots after they play their final game of the season on May 26. "I'm thankful to PSG for giving me the opportunity to continue but I feel now is the right time to finish my career, playing at the highest level," he said in a statement.
David will now rejoin his wife Victoria Beckham and their four children, Brooklyn, 14, Romeo, 10, Cruz, eight, and 21-month-old daughter Harper, in London with the family expected to find a permanent home following their relocation to the UK after leaving Los Angeles.
Click to continue reading David Beckham Retires from Soccer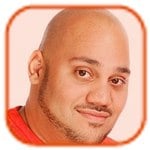 Tweet
Posted by Andru Edwards Categories: Movies, Drugs, Legal Issues, Rumors
Denise Richards has retained custody of Charlie Sheen's sons.
Lawyers met in court yesterday after the actor's ex-wife Brooke Mueller - who is currently being treated for drug problems at the Betty Ford clinic - requested her four-year-old twins Bob and Max be placed in the care of her brother, but the judge "flatly denied" her request.
"The judge flatly denied Brooke's request to to have Denise stripped of temporary custody, and placed in the care of her brother in Orange County. There was absolutely no reason that could justify the move, which would only uproot the twins yet again," a source said.
Brooke - who would have retained the $55,000-a-month child support she receives from ex-husband Charlie if her brother was caring for the boys - had alleged Denise had only agreed to take on the children for her own financial benefit, but the actress insisted she isn't interested in money.
Click to continue reading Denise Richards Retains Custody of Twins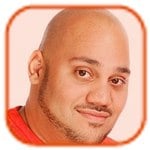 Tweet
Posted by Andru Edwards Categories: Movies
Angelina Jolie's father only found out she'd undergone a double mastectomy online.
The Salt actress opened up about her operation - which she decided to have after tests showed she carries the BRCA1 gene and had an 87 per cent chance of developing breast cancer and a 50 per cent chance of contracting ovarian cancer - in a moving piece in the New York Times newspaper, and Jon Voight has admitted he has only just learned the shocking news, despite seeing his daughter and her fiance Brad Pitt just two days ago.
"My love and admiration for my daughter can't be explained in words. I saw her two days ago with my son Jamie. We all got together for his birthday, with her and Brad. But I didn't know. It wasn't obvious at all. I found out this morning. I was as surprised as anyone and deeply moved by the way she's handled this. She's a very extraordinary person, the way she examined it and what she shared," he told the New York Daily News newspaper.
Click to continue reading Jon Voight Read About Angelina Jolie's Mastectomy Online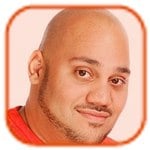 Tweet
Posted by Andru Edwards Categories: Movies, Divorce, Legal Issues
Ashton Kutcher and Demi Moore are locked in a battle over $10 million. The former couple - who announced their split in November 2011 - have yet to finalize their divorce as they are still in negotiations over a settlement, and the actress is reportedly asking for an eight-figure sum due to Ashton's involvement in a venture capital fund worth $100 million.
The Two and a Half Men star announced his new technology start-up investment firm A-Grade, which is a partnership with Madonna's manager Guy Oseary and billionaire Ron Burkle, earlier this month with an estimated value of $100 million and Demi believes she is entitled to a piece of the actor's newfound fortune. However, Ashton - who owns 20 per cent of the company - insists his profits from the company aren't communal as he made his millions after their split.
"Ashton and Demi are still not divorced and no settlement has been agreed, even though they have been in negotiations for over a year. Ashton made a lot of money after they married, but he doesn't believe he owes her as much as she is asking for," a source told The New York Post.
Click to continue reading Ashton Kutcher and Demi Moore's $10 Million Battle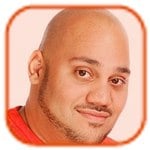 Tweet
Posted by Andru Edwards Categories: Music, Dating, Weddings, Features
Jennifer Lopez hasn't given up on marriage. The Latina bombshell - who began dating choreographer Casper Smart in October 2011 shortly after her third marriage fell apart - is hopeful for a fairytale ending and will "probably" walk down the aisle with her beau in the future.
Probed as to whether she wanted to marry again, she giggled, "I don't know ... probably, maybe! I like [being married], I like the idea of it, I always have. As a girl you never really give up on that fairytale completely."
Jennifer - who has five-year-old twins Max and Emme with her third husband Marc Anthony - is so smitten with Casper, 25, that the 43-year-old singer doesn't care about their age gap and chooses to ignore the stigma about older women dating younger men: "There's more of a stigma to it, you know? But I'm not really one to follow rules or stay within a box."
The star also revealed back-up dancer Casper - who has choreographed the video for her new single "Live It Up" - is the perfect partner because the pair share a creative connection which fuels both their careers. "It's a sweet relationship. It's kind, it's healthy. He's a creative partner to me. He knows what I want to accomplish. We talk about it a lot, obviously we're together a lot. He helps me and I help him, and it kind of works that way," she explained.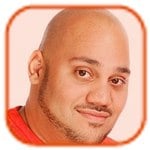 Tweet
Posted by Andru Edwards Categories: Movies, Parties, Features
Isla Fisher was once mistaken for her husband Sacha Baron Cohen's daughter.
The petite Great Gatsby actress - who wed the comedian in 2010 after an eight-year romance - was mortified when a party host mistook her for the funnyman's teenage daughter at one of her first ever Hollywood parties. Isla, 37, recalled, "When I first came to Hollywood, I went with Sacha to a very big party for Lost In Translation. When we pulled up, everyone you could imagine was in this room, Warren Beatty, Jack Nicholson, Dustin Hoffman... This lady came straight up to me, introduced herself as Colleen and then turned to me and said, 'Come with me, I've got something to show you.' I'm thinking, 'Oh my God. I'm so excited.' So she takes me away from Sacha and opens this door and there's this giant pink room covered in kids' posters and there in the middle is a group of 14-year-old girls and she said, 'Everybody, this is Sacha's daughter,' and asked me if I wanted a soft drink. Clearly I should have worn more make-up!"
Isla has since settled down with Sacha and the couple have daughters Olive, five, and Elula, two, and the 37-year-old actress admits becoming a parent is one of the best things in life. " think the most romantic thing you can ever do is to make a family with someone. I love being a mum and it's my favorite topic personally, but professionally I hate talking about it," she added.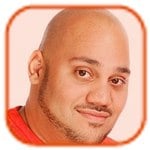 Tweet
Posted by Andru Edwards Categories: Music
An obsessed fan was arrested for swimming to Taylor Swift's beach home this morning. The 22-year-old man - who is yet to be named - attempted to swim to the "I Knew You Were Trouble" hitmaker's property in Rhode Island, New England, in a bid to meet the country singer but got freaked out by her security team and swam back in the opposite direction where he was detained by police for trespassing.
Police spotted the Chicago man getting out of the water around a mile from Taylor's new residence at 2:20am and upon questioning him, he reportedly admitted he intended to swim to shore, clamber up to the pop star's home and greet her. The man was hauled into a nearby police station and currently remains in custody.
"There is a zero tolerance policy for trespassers," Westerly Police Department told TMZ.
Taylor - who is currently in the middle of her Red Tour with Ed Sheeran - experienced a similar situation at her property in Nashville, Tennessee, last year when a deluded fan travelled from Winconsin to spend the day with her to celebrate her 23rd birthday. Jacob Kulke was detained by security at the Nashville residence until police arrived and arrested him. He did not face any formal charges.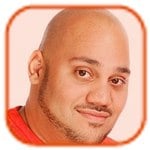 Tweet
Posted by Andru Edwards Categories: Television, Features
Paris Hilton insists she is a "tough business woman."
The 32-year-old former Simple Life star - who is dating 21-year-old model River Viiperi - claims she is no longer interested in fame since Nathan Lee Parada tried to break into her Los Angeles home wielding a knife in August 2010, and is determined to follow in her family's footsteps by developing her own successful chain of hotels.
"It was terrifying. I had never experienced anything like that before and it really shook the foundations of my world. I was certain he would kill me if he could get inside. Seeing someone with such hate in their eyes -- someone who wants to kill you -- makes you question things, and it made me wonder about the price of fame. There was so much chaos in my life at the time. After the attack I decided it was time to withdraw from the public eye before anything worse happened," the Hilton hotel heiress told The Sun.
Paris' then boyfriend Cy Waits came to her rescue during the incident and her stalker was sentenced to two years for the burglary in April 2011 but she was then pursued by another obsessed fan, James Rainford.
Click to continue reading Paris Hilton No Longer Interested in Fame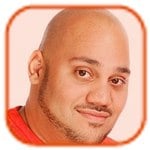 Tweet
Posted by Andru Edwards Categories: Movies, Weddings, Rumors
Angelina Jolie and Brad Pitt are preparing to tie the knot following her double mastectomy.
The 37-year-old actress - who made the drastic decision to have both her breasts removed after she was identified as carrying the BRCA1 cancer gene, which gave her an 87 per cent chance of developing breast cancer and a 50 per cent risk of ovarian cancer - is planning to marry her 49-year-old fiance "sooner rather than later," after putting their wedding on hold so she could focus on recovering from the gruelling surgery and Brad could wrap up his latest movie.
"Angie is keen on a wedding and the kids are clamoring for a marriage and keep asking Brad and Angie when it's happening. Brad has been caught up in production turmoil with his new film World War Z, so there's been no wedding planning as a result, but Angie has said it will happen sooner rather than later. They are all for all intents and purposes married, but it's become clear that it's important to them to make it official," a source close to the couple said.
Click to continue reading Angelina Jolie and Brad Pit Preparing to Wed
© Gear Live Media, LLC. 2007 – User-posted content, unless source is quoted, is licensed under a Creative Commons Public Domain License. Gear Live graphics, logos, designs, page headers, button icons, videos, articles, blogs, forums, scripts and other service names are the trademarks of Gear Live Inc.