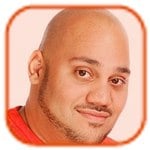 Tweet
Posted by Andru Edwards Categories: Television, Clothing, Style
Lauren Conrad can't shop with her friends. The 26-year-old star - who has her own fashion range - admits she has given up purchasing clothes with her closest pals because they all have such different tastes.
"My best friends and I all have completely different tastes, so I've stopped shopping with them because they hate pieces I pick. I don't really like copying other people's style, I like creating my own," she said.
Discussing her clothing range, Lauren believes the kind of girl who wears her designs are open minded individuals. "What kind of people do I design for? She's an individual. I really wanted to create a line that could be worn in lots of different ways. I see people on the street wearing the clothes and get excited," she told Look magazine.
Asked for her style tip, she believes staying true to what you like is the most important thing: "It's important to dress for yourself. Have fun with what you wear so you'll look and feel great."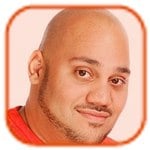 Tweet
Posted by Andru Edwards Categories: Television, Dating
Matthew Morrison is "very happy" with his girlfriend.
The Glee star has been dating Renee Puente since last summer and is pleased to have found love with someone who isn't famous because she gives him the "normality" he needs in his life: "I'm very happy. Renee's not in the industry - I need that normality. We like to stay home and cook, we're not that Hollywood."
Despite feeling settled with Renee, Matthew insists he is in no rush to have children, even though he has recently spent a lot of time with Elton John and David Furnish's 14-month-old son Zachary. "I'm not ready for a family yet. I'm mates with Elton John and love his son Zachary, but I'm not broody."
Matthew also revealed how being a household name hasn't changed his outlook on life and is still sensible when it comes to money: "Yes, I am a household name, but for me it's just another job that I love doing. I still live like a starving actor, to be honest. I'm very frugal with money because I'm scared of losing my job, so I still have starving-actor mentality. I'm very tight with money and real estate is the only thing I've put my money into. I've bought a home in Los Angeles. I don't think anyone can be fully prepared for how much this kind of fame can change a person's life."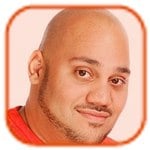 Tweet
Posted by Andru Edwards Categories: Movies
Liam Hemsworth has had a lot of jobs, but insists he is "not a good worker."
The Hunger Games actor had many different occupations working on Phillip Island where he grew up -- off the coast of Australia -- but admits he didn't like getting up early when he worked for his brother Luke laying carpets.
"I've done a billion different jobs. I worked for Luke laying carpets for six months, but I'm not a good worker, though. I don't like early mornings. I'd get up and be grumpy, while he's more of a wake-up-at-the-crack-of-dawn kind of guy and he's buzzing at 6am. I'm more like, 'Don't even talk to me!'"
Other jobs which Liam, 22, had were very varied, from working at a bowling alley to looking after animals: "I've done laboring jobs, digging holes, I've worked in a bowling alley. I've been a baker. I've been a park ranger for animals. I did almost every job you could do on Phillip Island!"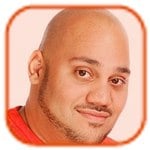 Tweet
Posted by Andru Edwards Categories: Television, Dating, Legal Issues, Rivalries
Eva Longoria says the trial between Nicollette Sheridan and Desperate Housewives creator Marc Cherry has left a "stain" on the show's legacy.
The 37-year-old actress was shocked her former co-star's claims for battery and wrongful termination against Marc and ABC ever ended up in court and she is sad it is something the series will be associated with.
"I was surprised that there was even a trial and it went that far. I love Nicollette and I love Marc Cherry, and I love our work environment. It's a stain on our legacy as a hit show. It was just unfortunate, the whole thing," she told Katie Couric on Good Morning America.
Nicollette claimed Marc deliberately assaulted during an on-set dispute in 2008, an allegation he denied, and after she complained to ABC bosses about the incident her character Edie Britt was killed off. Her battery claim was thrown out of court, while her wrongful termination case ended in a mistrial in March after the jurors failed to reach a majority verdict.
Click to continue reading Eva Longoria Says Sheridan Case is a 'Stain' on Desperate Housewives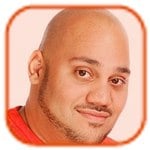 Tweet
Posted by Andru Edwards Categories: Music, Television, Dating, Rumors
Kim Kardashian has reportedly dating Kanye West. The 31-year-old reality TV star has decided to embark on a romance with the 34-year-old rapper after growing close to him over a number of years.
News of the pair's fledgling relationship comes just hours after Kanye's new track "Theraflu" was revealed to contain lyrics in which he admits he "fell in love" with Kim while he was still dating Amber Rose.
"They've been friends for years. Kim is ready to give it a try now ... She's been hanging out with Kanye a lot," a source said.
The pair were spotted in New York on a date to the cinema to watch The Hunger Games on Wednesday night.
Earlier this year, model Amber accused the Keeping Up With The Kardashians star of having an affair with Kanye before they split in 2010 while Kim was seeing NFL player Reggie Bush. "She was sending pictures, and I was like, 'Kim, just stop. Don't be that person.' I thought at least she'd be woman enough to respond to me. She never responded. It's very important that us women stick together and we don't f**k each other over like that. But I want to thank her. Because if she was never a homewrecker, then I never would have met Wiz, and I wouldn't be as happy as I am now," she said.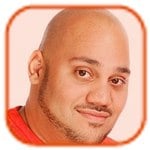 Tweet
Posted by Andru Edwards Categories: Music
Madonna wants to kiss Britney Spears on stage again.The "Girl Gone Wild" hitmaker - who locked lips with the blonde singer on stage at the MTV Video Music Awards in 2003 - took to social networking site Twitter to ask if she would be interested in recreating the iconic moment again.
"@britneyspears please come on stage and kiss me again. I miss you!!(sic)" she wrote.
"@MadonnaMDNAday Tempting...(sic)" Britney responded, to which Madonna answered, "Are you gonna make me work for this?"
Britney was not the only pop star Madonna enjoyed a twitter interaction with. She also asked Katy Perry if she would come and see her when she tours her new album MDNA: "I wanna see you in the front row somewhere this year. okay?(sic)"
(FYI - You can also follow VIP Breakdown on Twitter.)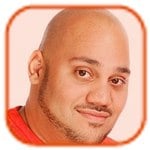 Tweet
Posted by Andru Edwards Categories: Movies, Divorce, Hook-ups
Adam Brody has joked he split up Jennifer Aniston and Brad Pitt.
The former O.C. star worked alongside Brad on 2005 action movie Mr & Mrs Smith - where he met Angelina Jolie and subsequently left wife Jennifer - and he believes he may have played a hand in the changes in the actor's personal life.
"In terms of [Brad and Angelina], I hooked them up. I was like, 'Brad, you don't want to do this, man, this Jen thing - I don't see it.' He heeded my advice and I'm happy for him," he joked.
Discussing his own career, Adam - who is currently starring in Damsels in Distress, and has previously had parts in Jennifer's Body and The Ring - admits he picks movie roles according to his own personal tastes: "It's funny. I have been practical, but when I do look at my resume it does reflect my taste. Some I like more than others, but it does, by and large, reflect my taste, more than I think it would. [Especially] given how many things I've been willing to do that I don't personally care for."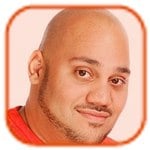 Tweet
Posted by Andru Edwards Categories: Movies, Clothing, Rumors
Lindsay Lohan has reportedly sold a "truck load" of clothes in a bid to make some money. The 25-year-old actress is apparently so cash-strapped following numerous stints in rehab that she has decided to sell off her designer clothes and accessories.
"Lindsay's got zero income and a shed-load of bills. She's so desperate for cash she took a truck load of designer clothes, shoes and bags to Los Angeles' Crossroads Trading Company, who agreed a price of $14,000 for the lot. She needed a huge lorry to transport it all to the company's head office," a source said.
Lohan hopes to make a comeback with her role as Elizabeth Taylor in Lifetime movie Liz and Dick - and has even ruled out dating while she gets her career back on track: "Lindsay wants to devote all her spare time to reading the script and getting Liz's persona down pat rather than focus on a new relationship."
She also wants to put her troubled past behind her and regain the trust of the public and entertainment industry: "People can say things all they want, but I think I still need to go through the process of proving myself. I could see where it could be scary for people to invest in me. And I don't want people to have that reason to be scared anymore," Lindsay said.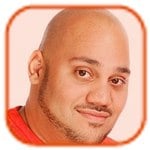 Tweet
Posted by Andru Edwards Categories: Music, Television, Break-ups, Hook-ups
Jennifer Love Hewitt wants a date with Adam Levine. The 33-year-old Client List star - who split with Eagle Eye actor Jarod Einsohn last month - said that while she is happily single, she would not turn down an offer from the Maroon 5 front man.
"I always have my eyes out ... I just read two days ago that Adam Levine is single again ... I'm just saying. Look, we would be cute," she said on The Ellen DeGeneres Show. Adam and Victoria's Secret model Anne Vyalitsyna - who met at the Sports Illustrated swimsuit issue release party in Las Vegas in early 2010 - called time on their two-year relationship earlier this week.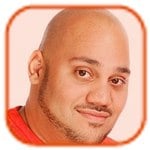 Tweet
Posted by Andru Edwards Categories: Music, Rants
Katy Perry thinks fame is "disgusting." The 27-year-old "Part Of Me" singer - who has been a regular in the gossip columns since splitting with husband Russell Brand in December - admits that while she still loves her job, she hates the exposure that comes with it.
"I'm tired of being famous already! But I'm not tired of creating. Fame is, I think, just a disgusting by-product of what I do. It's quite a delicate creature-- it's a wild animal of sorts. It can love you, and then it can attack you."
The regular Twitter user insists she wants fans to see her as a normal person, and not someone to be in awe of: "I still want to be as approachable and relatable as possible--when I meet fans and they're crying, I'll say, 'Calm down, there's nothing to cry about. I'm not going to bite you or attack you or grant you three wishes. Let's just hang out and have a good time.' But really, I stopped focusing on what other people think a while ago. If you try to be everything to everyone, you'll only end up completely confused."
(FYI - You can also follow VIP Breakdown on Twitter.)
© Gear Live Media, LLC. 2007 – User-posted content, unless source is quoted, is licensed under a Creative Commons Public Domain License. Gear Live graphics, logos, designs, page headers, button icons, videos, articles, blogs, forums, scripts and other service names are the trademarks of Gear Live Inc.