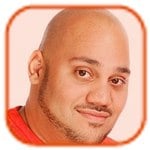 Tweet
Posted by Andru Edwards Categories: Movies, Features
Freida Pinto says fame was "almost too much" for her.
The 27-year-old actress admits she nearly couldn't come to terms with being a celebrity after starring in 2008 movie Slumdog Millionaire, and the brunette beauty felt her co-star and boyfriend Dev Patel was the only person who "truly understood" what she was going through.
"If I needed to talk to someone about what happened, he was the only one who knew what was going on. It was nice to have those moments and that experience together. It took a while to accept what had happened. As much as I was happy with what was going on, it was almost too much to take in for somebody who'd never experienced any of that before. Surrounding myself with good people such as family and close friends helped me keep my head on my shoulders. That said, the one thing I knew was I had to seize the moment and strike while the iron was hot."
Click to continue reading Freida Pinto: Fame Was Almost Too Much for Me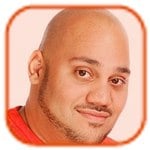 Tweet
Posted by Andru Edwards Categories: Movies, Celebrity Babies, Legal Issues
The child support case between Salma Hayek's husband and Linda Evangelista has been settled.
The 46-year-old supermodel has been in embroiled in a battle which saw her ask for $46,000 per month from Hayek's current partner Francois-Henri Pinault. Evangelista was due to take the stand in court on Monday but a deal was struck up before the appearance, according to the New York Post. Although the terms are undisclosed, the matter seemed to have been solved and both sides are said to be happy with the result.
"Everybody's glad for the sake and the benefit of the child that it's done," David Aronson, the billionaire father's lawyer, said outside the courthouse.
The pair have five-year-old son Augie together, while Pinault married his current wife, Puss In Boots actress Hayek in 2009. The two have a four-year-old daughter Valentina together. The businessman also has two other children from a previous marriage, which ended in divorce in 2004.
Click to continue reading Salma's Husband Settles Child Support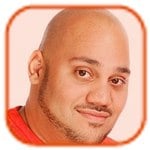 Tweet
Posted by Andru Edwards Categories: Music, Television, Rumors
Rihanna claims she can turn a straight woman bisexual. The "Good Girl Gone Bad" singer made the boastful claim on Twitter on Sunday night: "Guarantee to turn a square into a Bi bitch!!!" The public message was thought to be in reference to an E-40 song titled "Function," which features the lyric "Guarantee turn a square to a bop bitch."
The 24-year-old performer has been making headlines for a number of controversial reasons recently. She posted a picture last week, showing herself tucking cash into a bent over stripper's underwear while gripping a drink between her teeth.
She is also reported to have angered Saturday Night Live producers this weekend when she failed to show up to a final dress rehearsal. Rihanna allegedly sent her choreographer instead, claiming that she was too ill to attend. The show's employees were reportedly angered as she did not seem ill enough to have missed the dress rehearsal when she was spotted walking around the studio in between performances on the night.
(FYI - You can also follow VIP Breakdown on Twitter.)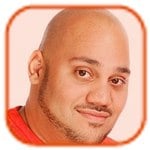 Tweet
Posted by Andru Edwards Categories: Movies, Legal Issues
Lindsay Lohan has settled a dispute with a Betty Ford worker according to reports.
The actress - who was accused of being violent with a member of staff at the rehabilitation clinic in 2010 - is said to have paid off the worker. At the time, Lohan said she was provoked by the alleged victim, Dawn Holland, and may have injured her in self-defense. The woman sued the 25-year-old star following the occurrence where she was apparently opposed to taking a breathalyzer test.
According to the prosecutor, the defendant appeared intoxicated at the time and Holland says she grabbed her right wrist, "twisting and pulling it for eight to 10 seconds." According to TMZ, the case was closed for an undisclosed amount.
Last week it emerged that Lohan has escaped any criminal charges for her alleged hit-and-run in March.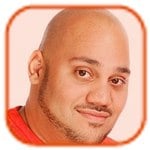 Tweet
Posted by Andru Edwards Categories: Movies, Celebrity Babies, Features
Johnny Depp was miserable until he had children.
The 48-year-old Dark Shadows actor has admitted that he felt empty until the birth of his first child with Vanessa Paradis.
"There is nothing on earth that could ever make me want to relive certain years of my life when I was young," he said.
The screen star's parents divorced when he was 15 years old and he self-harmed as a way to cope with his problems: "You grow up a bit damaged or broken then you have some success but you don't know how to feel good about the work you're doing or the life you're leading."
He explained that his offspring, Lily-Rose, 12 and Jack, 10, who he has with the 39-year-old singer, model and actress brought him back to appreciating life to the fullest. "You feel empty. I was angry and frustrated until I started my own family and my first child was born. Until then I didn't really appreciate life the way I should have, but fortunately I woke up," he added to The Sun.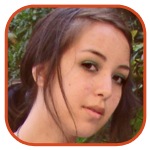 Tweet
Posted by Robin Paulson Categories: Television, Celebrity Babies, Photos
Behold -- Ozzy Osbourne's granddaughter, Pearl Clementine.
Although the little girl was born nearly two weeks ago, parents Jack Osbourne and his fiancee Lisa Stelly are now introducing her for the first time to the world (along with grandmother Sharon). Even though Jack is a first-time father, Stelly says that he's taking to the daddy duties well:"He gets up to change her [diaper], burp her and put her back to sleep... I've only changed three nappies - Jack's done all the others"
Read More
| People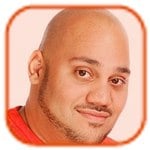 Tweet
Posted by Andru Edwards Categories: Music, Child Stars, Rumors
Britain's Prince Harry wants to become a reggae music DJ, according to his friends.
The 27-year-old royal has been inspired to get behind the decks and play music from the genre ever since he visited Jamaica in March and met Rita Marley, the widow of music legend Bob Marley, who died in May 1981.
"Harry has always been interested in music, but Jamaica was a real eye opener. He started looking into reggae as soon as he got back to the UK. Meeting Rita Marley was a great inspiration too. She seems to have had a big impact on him," a source told The Sun.
Harry has been increasing his music collection by purchasing reggae on vinyl from specialist online stores and he is thought to be hoping to get good enough at mixing records at parties, although he is "unlikely" to ever be able to show off his newfound skills in public. "He's unlikely to ever DJ in public -- but if he did it'd be the party of the year," the source said.
Click to continue reading Prince Harry Wants to be a Reggae DJ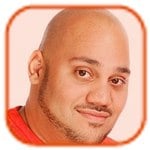 Tweet
Posted by Andru Edwards Categories: Movies, Celebrity Babies, Features
Monica Bellucci is happy she waited until she wa
s nearly 40 to become a mother. The actress was 39 when she gave birth to her first child Deva, seven, and 45 when she had Leonie, 23 months and says she chose to be an older mother because she wasn't ready for her life to change until then.
"Before that I wasn't ready to become a mother. I wasn't ready for something so incredibly huge, something that would change my life for ever. I think it was because I am an only child. In a way I always felt a child -- too much into myself. I worried I wouldn't be ready to give myself. When the first one came, I thought I'd have another really quickly because I knew I didn't have much time left. In the end, I was breastfeeding for the longest time and ultimately I wanted to have time with just her and be really confident and know who she really is before I could get pregnant with my second. I was lucky to get pregnant at 44. We didn't have to try for a long time. It was natural. I would have been disappointed if I had left it too late to have a second child. But life is hard sometimes and you just have to accept things. They will either happen or won't happen -- it's not in our hands. We have to be really humble and accept destiny. Some things happen that you just can't change."
Click to continue reading Monica Bellucci: I'm Happy I Waited to Have Kids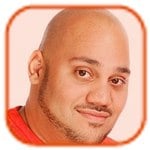 Tweet
Posted by Andru Edwards Categories: Movies, Television, Engagements, Weddings, Parties
Julie Benz has gotten married.
The Dexter actress tied the knot with marketing executive Rich Orosco at the historic John Sowden house in the Los Feliz neighbourhood of Los Angeles on Saturday. The ceremony honored the groom's Mexican heritage by taking place on the country's Cinco de May (May 5) holiday, and a number of the couple's family and friends were in attendance.
Julie and Rich's nuptials come after the 39-year-old hunk proposed last June with a Kwiat cushion-cut diamond ring, and the actress - who appeared in Dexter from 2006 to 2010 - described the proposal as "absolutely perfect." The pair enjoyed a "pop-up Mexican fiesta" engagement party arranged by Rich last June for 60 of the couple's friends and family - and Julie later admitted she was shocked that none of her pals had accidentally spoiled the surprise.
"I can't believe that none of my friends leaked the surprise. It was like a Navy Seal operation," she said, following the party.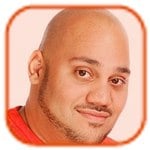 Tweet
Posted by Andru Edwards Categories: Movies, Features
Michael Fassbender admits he gets "seduced" by money.
The Shame actor has to "keep an eye" on himself to ensure he doesn't get greedy or obsessing about himself and his own brilliance.
There's no point thinking, 'Well my life's certainly worked out, I've got all the answers.' It would be wrong for me to say that I don't get seduced by certain things. That things don't become tempting. Like, you know, money. How much money does one need? Let's start with that, that's a pretty good one. So that, you know. Greed, things like that. Vanity, believing the hype. You have to keep an eye on those things."
Michael believes the best way to stay grounded is to keep a "simple" lifestyle and always associate with the same group of friends: "There's another side of me that's very simple. I keep my lifestyle pretty simple and my possessions are pretty simple. I don't have a very complicated bank balance, but that's not the only thing. How does anyone do it? You make sure you've got a good network of friends, I like to hang around with good people and work with good people."
© Gear Live Media, LLC. 2007 – User-posted content, unless source is quoted, is licensed under a Creative Commons Public Domain License. Gear Live graphics, logos, designs, page headers, button icons, videos, articles, blogs, forums, scripts and other service names are the trademarks of Gear Live Inc.