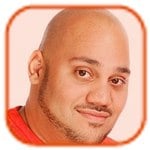 Tweet
Posted by Andru Edwards Categories: Music, Television, Dating, Rumors
Kim Kardashian has reportedly dating Kanye West. The 31-year-old reality TV star has decided to embark on a romance with the 34-year-old rapper after growing close to him over a number of years.
News of the pair's fledgling relationship comes just hours after Kanye's new track "Theraflu" was revealed to contain lyrics in which he admits he "fell in love" with Kim while he was still dating Amber Rose.
"They've been friends for years. Kim is ready to give it a try now ... She's been hanging out with Kanye a lot," a source said.
The pair were spotted in New York on a date to the cinema to watch The Hunger Games on Wednesday night.
Earlier this year, model Amber accused the Keeping Up With The Kardashians star of having an affair with Kanye before they split in 2010 while Kim was seeing NFL player Reggie Bush. "She was sending pictures, and I was like, 'Kim, just stop. Don't be that person.' I thought at least she'd be woman enough to respond to me. She never responded. It's very important that us women stick together and we don't f**k each other over like that. But I want to thank her. Because if she was never a homewrecker, then I never would have met Wiz, and I wouldn't be as happy as I am now," she said.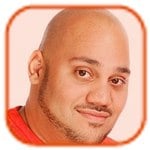 Tweet
Posted by Andru Edwards Categories: Music
Madonna wants to kiss Britney Spears on stage again.The "Girl Gone Wild" hitmaker - who locked lips with the blonde singer on stage at the MTV Video Music Awards in 2003 - took to social networking site Twitter to ask if she would be interested in recreating the iconic moment again.
"@britneyspears please come on stage and kiss me again. I miss you!!(sic)" she wrote.
"@MadonnaMDNAday Tempting...(sic)" Britney responded, to which Madonna answered, "Are you gonna make me work for this?"
Britney was not the only pop star Madonna enjoyed a twitter interaction with. She also asked Katy Perry if she would come and see her when she tours her new album MDNA: "I wanna see you in the front row somewhere this year. okay?(sic)"
(FYI - You can also follow VIP Breakdown on Twitter.)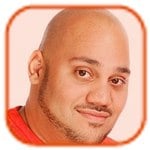 Tweet
Posted by Andru Edwards Categories: Movies, Divorce, Hook-ups
Adam Brody has joked he split up Jennifer Aniston and Brad Pitt.
The former O.C. star worked alongside Brad on 2005 action movie Mr & Mrs Smith - where he met Angelina Jolie and subsequently left wife Jennifer - and he believes he may have played a hand in the changes in the actor's personal life.
"In terms of [Brad and Angelina], I hooked them up. I was like, 'Brad, you don't want to do this, man, this Jen thing - I don't see it.' He heeded my advice and I'm happy for him," he joked.
Discussing his own career, Adam - who is currently starring in Damsels in Distress, and has previously had parts in Jennifer's Body and The Ring - admits he picks movie roles according to his own personal tastes: "It's funny. I have been practical, but when I do look at my resume it does reflect my taste. Some I like more than others, but it does, by and large, reflect my taste, more than I think it would. [Especially] given how many things I've been willing to do that I don't personally care for."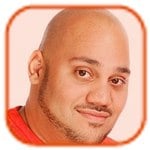 Tweet
Posted by Andru Edwards Categories: Movies, Clothing, Rumors
Lindsay Lohan has reportedly sold a "truck load" of clothes in a bid to make some money. The 25-year-old actress is apparently so cash-strapped following numerous stints in rehab that she has decided to sell off her designer clothes and accessories.
"Lindsay's got zero income and a shed-load of bills. She's so desperate for cash she took a truck load of designer clothes, shoes and bags to Los Angeles' Crossroads Trading Company, who agreed a price of $14,000 for the lot. She needed a huge lorry to transport it all to the company's head office," a source said.
Lohan hopes to make a comeback with her role as Elizabeth Taylor in Lifetime movie Liz and Dick - and has even ruled out dating while she gets her career back on track: "Lindsay wants to devote all her spare time to reading the script and getting Liz's persona down pat rather than focus on a new relationship."
She also wants to put her troubled past behind her and regain the trust of the public and entertainment industry: "People can say things all they want, but I think I still need to go through the process of proving myself. I could see where it could be scary for people to invest in me. And I don't want people to have that reason to be scared anymore," Lindsay said.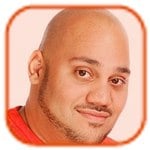 Tweet
Posted by Andru Edwards Categories: Music, Television, Break-ups, Hook-ups
Jennifer Love Hewitt wants a date with Adam Levine. The 33-year-old Client List star - who split with Eagle Eye actor Jarod Einsohn last month - said that while she is happily single, she would not turn down an offer from the Maroon 5 front man.
"I always have my eyes out ... I just read two days ago that Adam Levine is single again ... I'm just saying. Look, we would be cute," she said on The Ellen DeGeneres Show. Adam and Victoria's Secret model Anne Vyalitsyna - who met at the Sports Illustrated swimsuit issue release party in Las Vegas in early 2010 - called time on their two-year relationship earlier this week.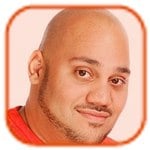 Tweet
Posted by Andru Edwards Categories: Music, Rants
Katy Perry thinks fame is "disgusting." The 27-year-old "Part Of Me" singer - who has been a regular in the gossip columns since splitting with husband Russell Brand in December - admits that while she still loves her job, she hates the exposure that comes with it.
"I'm tired of being famous already! But I'm not tired of creating. Fame is, I think, just a disgusting by-product of what I do. It's quite a delicate creature-- it's a wild animal of sorts. It can love you, and then it can attack you."
The regular Twitter user insists she wants fans to see her as a normal person, and not someone to be in awe of: "I still want to be as approachable and relatable as possible--when I meet fans and they're crying, I'll say, 'Calm down, there's nothing to cry about. I'm not going to bite you or attack you or grant you three wishes. Let's just hang out and have a good time.' But really, I stopped focusing on what other people think a while ago. If you try to be everything to everyone, you'll only end up completely confused."
(FYI - You can also follow VIP Breakdown on Twitter.)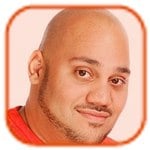 Tweet
Posted by Andru Edwards Categories: Accessories, Cell Phones, Features, Music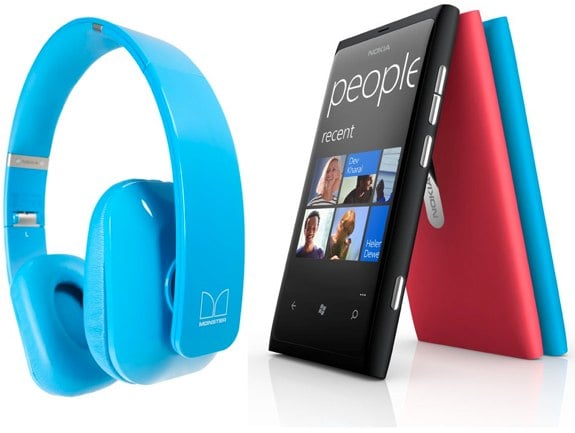 If you've been checking out the Gear Live Twitter and Facebook pages, then you've likely been looking forward to our next giveaway, featuring the Nokia Lumia 800 and Monster Purity Headphones. Well, the time is now!
The Nokia Lumia 800 is a super-sexy Windows Phone device for AT&T that features a 3.7-inch 800x480 ClearBlack AMOLED display, 1.4 GHz processor, Carl Zeiss 8 megapixel wide angle lens with dual LED flash, and a seamless, curved glass one-piece body design.
The Purity HD stereo headphones from Monster feature Windows Phone playback controls, as well as ControlTalk Universal. This means you can control both your media and phone calls hands-free. It's also got a tangle-resistant cable, and comes with a hard shell carrying case. The best part? The headphone color matches the color of your Lumia 800!
Microsoft only sells the Lumia 800 as part of an $899 bundle here in the US, but we're giving you the opportunity to win the smartphone and Purity HD headphones right here, for free! Here's how to enter:
Do that, and you're in! Now here is the fun part - you can enter as many times as you'd like by including the hashtag #PuritybyMonster in your tweets next seven days. At the end, we will pick a winner randomly from all valid entries. If you use Twitter regularly, just throw #PuritybyMonster into your tweets over the next week, and you could walk away with this awesome prize. The winner must be over 18, and must have a mailing address within the US to be eligible. Contest ends at 12:00am on April 12th!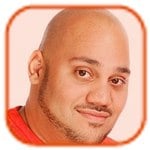 Tweet
Posted by Andru Edwards Categories: Music, Break-ups, Meltdowns
Rihanna won't stop seeing her ex-boyfriend Chris Brown just because other people want her to.
The 24-year-old star has attracted lots of criticism since she started meeting up with the 22-year-old singer again in recent months following his violent assault of her in February 2009 - for which he was convicted.
Rihanna even recorded the track "Birthday Cake" with Chris and although she doesn't expect her fans to understand her decision she is adamant it is hers to make.
"I respect what other people have to say. The bottom line is that everyone thinks differently. It's very hard for me to accept, but I get it. People end up wasting their time on the blogs or whatever, ranting away, and that's all right. I don't hate them for it. Because tomorrow I'm still going to be the same person. I'm still going to do what I want to do," she said in an interview with Elle.
Click to continue reading Rihanna Won't Stop Seeing Chris Brown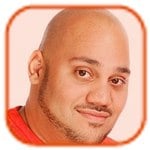 Tweet
Posted by Andru Edwards Categories: Movies, Legal Issues
Nicolas Cage has settled $6 million of his tax debt. The Ghost Rider: Spirit of Vengeance actor has cleared almost half of the $13.3 million debt he owes for taxes in 2002 to 2004 and 2007 after he paid off $6,257,005.
Nicolas has blamed his former business manager Sam Levin for his problems, though he has countered this, claiming actor was overspending. "Over the course of my career I have paid at least $70 million in taxes. Unfortunately, due to a recent legal situation, another approximate $14 million is owed to the Internal Revenue Service (IRS), however, I am under new business management and am happy to say that I am current for 2009. All taxes will be paid including any to be determined state taxes," he said in 2010.
The 48-year-old actor's spending is legendary, and Sam has claimed that by 2008 the star owned "15 palatial homes around the world, four yachts, a Gulfstream jet and millions of dollars in jewelry and art."
Nicolas was forced to sell off many of his assets, including properties in California, Las Vegas and New Orleans as well as a British castle, yachts and a 67-million-year-old dinosaur skull worth $276,000.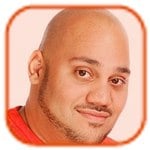 Tweet
Posted by Andru Edwards Categories: Celebrity Babies, Pregnancies, Style
Alessandra Ambrosio is having a boy. The Victoria's Secret model announced in December she was expecting her second child with fiancé Jamie Mazur, and has now confirmed the baby will be a boy because she couldn't keep it secret any longer.
"We really tried to keep it a surprise but we were too anxious! Soon, we will have a little boy to rock our world!!(sic)" she wrote on Facebook.
The 30-year-old beauty - who already has three-year-old Anja with Jamie - has recently pledged to be back at work soon after having the child:
"I already have jobs planned for afterwards so hopefully will be back in shape! I told my booker and my manager, 'I know I have a job to do, so just book the jobs and hopefully it'll be fine.' I only have a few more jobs to do before I have the baby - all editorial, no more catwalk now - and then I hope to be back in London for the opening of the Victoria's Secret store in July. I should definitely be back for the next Victoria's Secret show - I have quite a while until then."
© Gear Live Media, LLC. 2007 – User-posted content, unless source is quoted, is licensed under a Creative Commons Public Domain License. Gear Live graphics, logos, designs, page headers, button icons, videos, articles, blogs, forums, scripts and other service names are the trademarks of Gear Live Inc.