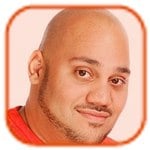 Tweet
Posted by Andru Edwards Categories: Music, Television, Paparazzi Videos, Paparazzi Photos
Simon Cowell thinks Cheryl Cole shouldn't complain about the paparazzi.
The media mogul - who sensationally sacked the British singer from the US version of The X Factor after she had worked on just four auditions - does not believe the "Call My Name" star should get upset about public scrutiny because she is rich and famous.
"Cheryl has to accept the fact that if you are popular and you are cute, you are going to get photographed. Look, if someone had said to Cheryl when she was auditioning for [TV show] Popstars: The Rivals, 'By the way, the downside is that you're going to be a millionaire, you're going to be one of the most famous people in the world, but guess what, you're going to have your picture taken,' you think Cheryl would have said, 'Oh, I don't think I'll go through it then'? I mean, come on, I don't think so," he told GQ.
Click to continue reading Simon Cowell: Cheryl Shouldn't Complain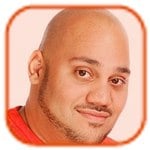 Tweet
Posted by Andru Edwards Categories: Movies, Celebrity Babies, Pregnancies
Rosamund Pike has given birth. The Die Another Day actress and her partner Robie Uniacke - who have been dating since December 2009 - recently welcomed son Solo into the world, according to the Mail on Sunday.
The 33-year-old actress kept her pregnancy under wraps until she was seven months along and could no longer hide her bump. Although Rosamund and Robie - who already has four children - are not engaged, they have discussed moving in together.
"They are talking about getting a family home when the baby is born, although marriage isn't on the cards. Rosamund is so excited about the baby, and she's planning to take a break from work. She and Robie are very happy together. Robie gets a bad press but he is a great guy and adores her," a source said.
Rosamund - whose engagement to director Joe Wright was called off a month before their wedding in 2008 - has always said she would like to become a mother and would like more than one child: "As an only child, you've never known anything else. But I definitely know that I would like my child to have brothers or sisters. But I haven't got a child yet, not yet obviously."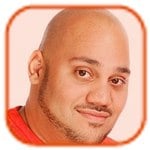 Tweet
Posted by Andru Edwards Categories: Music, Dating, Hook-ups
Lady Gaga likes to be dominated in bed.
The "Bad Romance" hitmaker - who split with boyfriend Taylor Kinney before embarking on her current Born This Way Ball world tour - revealed she loves being told what to do in the bedroom but only started enjoying sex in the last few years.
"In the bedroom now, I really like being told what to do. Everybody thinks I'm this sexually-charged pop music maniac - which I am - but I don't think I enjoyed sex until I was much older," she told The Sun.
Gaga, 26, also confessed she is still looking for love but is wary after being emotionally scarred by some past relationships:
Click to continue reading Lady Gaga Likes to be Dominated in Bed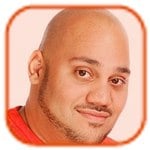 Tweet
Posted by Andru Edwards Categories: Sports, Television, Divorce, Legal Issues
Kim Kardashian's lawyer says Kris Humphries' hurt feelings are delaying the couple's divorce. Kim filed legal papers in October to end their union after only 72 days of marriage and while she wants a divorce, Kris is seeking an annulment, with his lawyers asking for more time to gather information to decide whether to pursue allegations that the couple's marriage was a fraud.
However, the reality TV star's attorney Laura Wasser said they are eligible for a divorce since it has been more than six months since Kim filed her petition. "I feel that (Humphries') personal feelings and maybe some media drive is keeping this case alive. Certainly, they've been separated longer than they've been married," she said in court today.
The estranged pair are currently each footing their own legal fees but Ms. Wasser warned if the case goes to trial and Kim wins, she will ask that Kris pay her hefty expenses. Superior Court Judge Stephen Moloney told both sides to return to court on August 15 for a status hearing.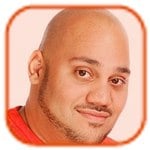 Tweet
Posted by Andru Edwards Categories: Movies, Divorce
Debra Messing has spoken for the first time about her marriage breakdown. The former Will and Grace star and her producer husband Daniel Zelman announced their 11-year marriage was over last December, bringing an end to a relationship that began in 1990 when they met at college.
The split coincided with Debra - who has a seven-year-old son Roman with Daniel - relocating from Los Angeles to New York to shoot new TV show Smash, and she admits the amount of changes in her life were tough for her to deal with.
"It's like 20 years. It's a very long time. When I say the move to New York was traumatic, it was traumatic because every aspect of my life was going through a huge change," she said in an interview in the June issue Ladies' Home Journal magazine.
Although when Debra said her vows she thought she was marrying for life, she thinks the concept of marriage is becoming outdated because of changes in modern society: "I think the idea of a partner for life is incredibly romantic. But now we're living to 100. A hundred years ago people were dying at age 37. Till death do us part was a much different deal."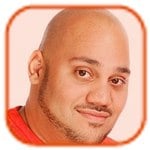 Tweet
Posted by Andru Edwards Categories: Movies, Features
Colin Firth says being good-looking is a hindrance in modern society. The Oscar-winning actor - who is a sex symbol for many women - believes beautiful people are often dismissed as being vacuous and stupid by others just as much as they are celebrated for their attractiveness. Colin thinks the stereotype leads to beautiful people having to work extra hard to earn respect for their intellect.
"There was a time when a beautiful person was considered something fine and to be celebrated. Now a beautiful person is assumed to be shallow and flaky. If you are beautiful in today's society, you are presumed to have no substance. I think a lot of talented and very bright people who are also physically beautiful have to work very hard if they don't want to just lean on their looks ... I think someone that has the mind of a professor and also looks like they're in Baywatch would just p**s people off because they don't want them to have all of that."
Click to continue reading Colin Firth Believes it's Hard Being Beautiful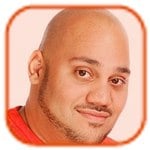 Tweet
Posted by Andru Edwards Categories: Movies, Weddings, Features
Helena Bonham Carter and Tim Burton are too "lazy" to get married. The couple - who have been together 11 years and have children Billy, eight, and four-year-old Nell - famously live in adjoining houses because they need space from one another, though the actress insists this doesn't mean their relationship isn't serious.
"We're not [married], actually. Not through any kind of ... Through laziness, really. Our houses are married. It is very good to have. You definitely need your space," she said.
Helena and Tim have worked on seven movies together and the 45-year-old actress thinks it is important that she gets to see him work otherwise she would worry about the filmmaker's stress levels and unhappiness when he came home in the evenings: "He is very stressed. Directors are. The stress level - it's a battle. I mean everything that can go wrong goes wrong. But then again, what's great about working with Tim - when you're involved with him - is that I get to see that on set, he's having fun. But if I didn't get to go on set, I'd think he was suicidal for six months. I love seeing him work. It's a really good thing. It's very healthy to do, every so often."
Click to continue reading Helena Bonham Carter is Too Lazy to Wed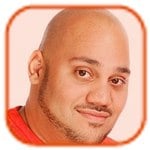 Tweet
Posted by Andru Edwards Categories: Movies, Weddings, Rumors
Angelina Jolie reportedly wants to gain 10lbs before her wedding.
The svelte actress is set to tie the knot with her partner of seven years Brad Pitt this summer and is keen to put on a bit of weight as she wants some curves to fill out her dress. So she and Brad - who raise six children together - have reportedly asked British chef Jamie Oliver to give her recipes for hearty yet healthy meals.
"Angelina has decided she'd like a more shapely figure when she weds Brad and is hoping to gain ten pounds. Brad and Angie have asked Jamie to suggest some recipe ideas for them. Angie never cooks so Brad's now knocking up some English dishes like shepherd's pie and sausage and mash," a source told The Daily Star.
Brad is also keen for Angelina to gain a few pounds as he prefers her when she has a curvier figure. "Bad would love her to have curves like she did when they met on Mr. and Mrs. Smith in 2004. Jamie has been to Brad and Ange's home numerous times. They have a similar sense of humor and are all down to earth," the source added.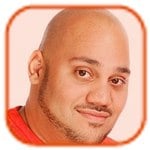 Tweet
Posted by Andru Edwards Categories: Music, Dating, Weddings, Rumors
Jennifer Lopez wants to marry her boyfriend Casper Smart. The 42-year-old singer is thought to be ready for a fourth trip down the aisle after announcing she was parting ways with Marc Anthony last July.
"She's telling friends she wants to marry Casper. She's certain she wants to be with Casper forever," a source said.
At a press conference on Monday to announce her upcoming world tour with Enrique Iglesias and Wisin Y Yandel, Jennifer announced her partner of six months will play a vital part in putting the show together: "I'm working with [choreographer] Jamie King, and also Casper Smart. It's going to be an amazing, amazing show." She added that the event will be "one of the most historic tours ever."
"There's never been something like this, where Latinos come together like this. It's international - English and Spanish. I just think it's very groundbreaking. I was honored to be asked to be a part of it," she added.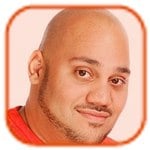 Tweet
Posted by Andru Edwards Categories: Movies, Break-ups, Celebrity Babies, Legal Issues
Gabriel Aubry wants to "substantially increase" the monthly payments he receives from Halle Berry.
The model is currently embroiled in a bitter battle with the actress over the custody of their four-year-old daughter Nahla and was in court today with his ex-girlfriend to ask for a raise in the amount of money she pays to him, according to RadarOnline. However, he did not get the chance to have his case heard as the judge granted a continuance.
Halle wants to move to France with Nahla and her fiance Olivier Martinez because of concerns about the paparazzi and the child's safety, but her ex is trying to stop her from re-locating because he believes he won't get to see his daughter. It was previously revealed Gabriel - who split from Halle in 2010 after five years together - was worried Oliver is planning to adopt Nahla.
"Gabriel fears that Halle's ultimate plan is to get him out of his daughter's life, permanently. He believes the plan is for Halle to move to France with Nahla and then have Olivier adopt her as his own. She wants a 'fresh start' apparently. Gabe will fight tooth and nail to retain custody of Nahla. He loves that little girl and is determined to always be a part of her life and always be her father. Just because Halle is through with him doesn't mean she can shut him out of her daughter's life too. Gabe may not have Halle's money or power but he will not just lie down and take it," a source said.
© Gear Live Media, LLC. 2007 – User-posted content, unless source is quoted, is licensed under a Creative Commons Public Domain License. Gear Live graphics, logos, designs, page headers, button icons, videos, articles, blogs, forums, scripts and other service names are the trademarks of Gear Live Inc.