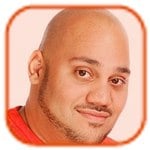 Tweet
Posted by Andru Edwards Categories: Movies, Television, Rants
Jon Hamm has said his statement about celebrity stupidity was "nothing personal" against Kim Kardashian.
The Mad Men actor blasted the culture of celebrity in Hollywood which celebrated idiocy and name-checked Kim and Paris Hilton as he did so - causing Kim to retort he should not be so careless with his words - but he has now claimed he did not mean it as a direct attach on the 31 year-old.
"It's surprising to me that it has become remotely a story. I don't know Ms. Kardashian, I know her public persona. What I said was meant to be more on pervasiveness of something in our culture, not personal, but she took offense to it and that is her right."
After the outburst, Kim - who runs her own business in addition to modelling and appearing in various TV shows - claimed she had respect for the actor but told him he should think more about what he says.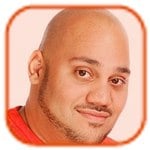 Tweet
Posted by Andru Edwards Categories: Music, Hook-ups, Rumors
Kelly Clarkson has a new boyfriend.
The 29-year-old singer - who has been single since 2006 - has revealed she has a partner, and has done since the end of 2011. Although she did not confirm who it was, Us Weekly magazine is reporting it is 35-year-old talent manager Brandon Blackstock, the son of her manager Narvel Blackstock.
"Before Brandon, Kelly had a really rough time with love. Brandon is just what she needed," an insider told the magazine.
Kelly recently revealed she was sick of people asking her the status of her love life but was perfectly happy being single: "People are really concerned about my relationship status. When I tell people I'm happy being single, they don't believe me. They say: 'You have to be miserable being alone.'"
She also claimed she has never been in love because she had "shut off" from those feelings.
Click to continue reading Kelly Clarkson Dating Manager's Son?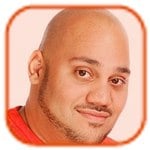 Tweet
Posted by Andru Edwards Categories: Movies, Engagements, Weddings, Rumors
Seann William Scott is marrying model Lindsay Frimodt.
The American Reunion actor proposed to the Victoria's Secret beauty on Valentine's Day, this February.
"Seann asked her to marry him on Valentine's Day and she said yes," a source close to him said.
The 35-year-old star may be reprising his role as womanizing, sex-obsessed Steve Stifler for American Reunion - the fourth film in the American Pie series - but has distanced himself from the hard partying character in real life.
"I have a girl in my life. I was never really able to take advantage of being an actor, because I was always too shy to talk to girls," he said.
Seann also admitted many fans of his iconic alter ego are upset when they realise he is nothing like him: "I walk down the street and someone's like, 'Hey we'll buy you a shot.' And I'm like, 'No, I'm OK.' They're so crushed, like 'What? But you were in American Pie.' I say, 'It's a movie.'"
Click to continue reading Seann William Scott Getting Married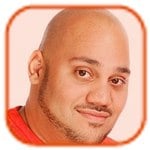 Tweet
Posted by Andru Edwards Categories: Movies, Legal Issues, Rumors
Lindsay Lohan has blasted claims she was involved in a hit and run as a "complete lie."
The Mean Girls actress was accused by the manager of the Hookah Lounge nightclub in Hollywood of hitting him with her Porsche last night, but the troubled star has denied the claims, saying they are '"absurd."
"Scrape? This is all a complete lie. I've been at community service. Last night, I attempted to wish a friend happy birthday, which I didn't even get to do because I was freaked out by all of the paparazzi. These false accusations are absurd," she wrote in an extended statement on Twitter.
Witnesses claim Lindsay struck the manager on her way out from the Sayers Club but say he was not injured. However, he went to the emergency room and according to TMZ.com he is going to press charges and hire a lawyer.
Despite his claims, law enforcement authorities claimed there was "no evidence" of a crime having taken place. "There was no evidence of a crime or a hit and run," a police spokesperson said.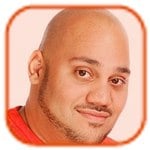 Tweet
Posted by Andru Edwards Categories: Movies, Television, Divorce
Peter Facinelli is splitting with his wife of 11 years.
The Twilight Saga star - who has daughters Luca, 14, Lola, nine and five-year-old Fiona with Beverly Hills 90210 actress Jennie Garth - says the pair will remain dedicated to their family but is hoping for "privacy."
"While we have decided to end our marriage, we both share the same deep love and devotion to our children. We remain dedicated to raising our beautiful daughters together. We ask for privacy and respect during this time," the couple said in a statement.
Peter and Jennie first met on the set of TV movie An Unfinished Affair in 1996 and married five years later in 2001. The 38-year-old actor is now best known for his appearance as Carlisle Cullen in the Twilight movies alongside Robert Pattinson and Kristen Stewart, while Jennie is most celebrated for her role as Kelly Taylor in Beverly Hills 902010 and for coming fourth on Dancing with the Stars in 2007.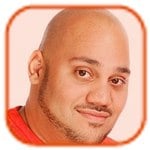 Tweet
Posted by Andru Edwards Categories: Sports, Celebrity Babies, Style
David Beckham is starting to talk like an American.
The British-born footballer - who moved to Los Angeles with wife Victoria in 2007 to play for LA Galaxy - admits he is losing his London twang.
"I catch myself calling my kids 'dude' every once in a while, so there are a few words creeping in. And using American words like elevator instead of lift," he said.
Since departing the UK, 37-year-old Victoria has left behind her Spice Girl roots and forged a successful career for herself as a fashion designer. And according to David, their sons Brooklyn, 13, Romeo, nine, and six-year-old Cruz have inherited their mother's sense of style:
"They're at the age when they want to wear their own things. You've got the oldest, Brooklyn, and he'll wear his soccer shirts and a T-shirt. Romeo is the fashion one, so he'll go in and pick up skinny jeans and a vintage T-shirt and a funny hat. Cruz loves Justin Bieber, so anything he's got Cruz wants, like the big high-tops with skinny jeans. They all have their own style."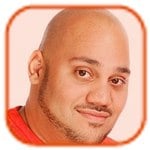 Tweet
Posted by Andru Edwards Categories: Movies, Music, Television, Rants
Piers Morgan has branded Kate Moss a "vile little creature."
The 46-year-old journalist - who now fronts CNN's Piers Morgan Tonight - says he hates Kate, 38, and the supermodel despises him in equal measure.
"She doesn't like me, I don't like her. Kate Moss is utterly horrific. If people actually knew what she was like they would never, ever be interested in her again. She's just a real, spoilt little madam from Croydon. There's nothing wrong with Croydon - I was brought up near Croydon. But she's just a vile little creature."
Moving on to the topic of Madonna, Piers - who has banned the "Hung Up" singer from his chat show - took aim at her toned physique: "Those arms are just terrifying. It's like watching Conan the Barbarian. She's looking even more barbaric than ever at the moment, utterly grotesque. When I got the CNN job I banned her from the show, permanently. She responded by saying she'd never heard of me, but we both know she's lying."
But he insists he doesn't hate all of Hollywood and even has kind words to spare for actresses Gwyneth Paltrow and Cameron Diaz:
Click to continue reading Piers Morgan: Kate Moss is Vile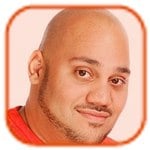 Tweet
Posted by Andru Edwards Categories: Sports, Television, Celebrity Babies, Where Are They Now?
Kendra Wilkinson believes her "15 minutes" of fame are up.
The 26-year-old glamour model - who lived in the Playboy Mansion as one of Hugh Hefner's girlfriends before leaving to marry former NFL star Hank Baskett in 2009 - thinks her time in the spotlight has come to an end.
The Kendra reality star admits, "My 15 minutes of fame are up!" although she insists she is happy to take a back seat while her husband tries his hand at television work.
"He is going to become a big time host, he is so good at hosting. You have got to watch out for him!" she told In Touch.
The couple - who have two-year-old son Hank Jr - have put plans for family expansion on the back-burner until their future is more certain: "We are trying to figure out our careers. We don't know what is going on now. Why get pregnant and make it even worse, or more confusing?"
Click to continue reading Kendra Wilkinson: My 15 Minutes Are Up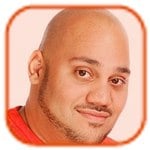 Tweet
Posted by Andru Edwards Categories: Movies, Music, Hook-ups, Child Stars, Rants, Rumors
Demi Lovato has hit out at cyberbullies.
The "Skyscraper" singer - who was admitted to a treatment facility for three months in November 2010 to receive help for an eating disorder and self-harming - took a stand against internet haters on her Twitter page yesterday, saying she felt sorry for those who use cyberspace to lash out at others.
"It really surprises me the hateful things people say on the internet.. After all the awareness of cyber-bullying... I mean wow. So sad. Praying for all the people in the world who feel it's okay to bully people over the internet because if you are one of those people, then.. You must have had something really terrible happen to your childhood or you're really sick in the head. Must suck to be born without a heart (sic)," she wrote.
Although Demi has been upset by cyber bullies, one thing sure to cheer her up is her reported new relationship with Logan Henderson.
Click to continue reading Demi Lovato Hits Out at Cyberbullies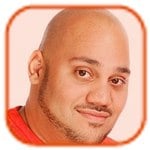 Tweet
Posted by Andru Edwards Categories: Television, Engagements, Pregnancies, Parties
Snooki has celebrated her recent engagement and pregnancy with a surprise party.
The Jersey Shore star - real name Nicole Polizzi - was treated to a bash at fiance Jionni LaVelle's parents' house in East Hanover, New Jersey. Snooki's castmate and best friend Jenni "JWoww" Farley and her fiance Roger Matthews arrived with a large box - believed to be containing a cake - in tow, while her parents, Andy and Helen Polizzi, brought a bouquet of flowers, a balloon reading "congratulations" and various other gifts with them.
Despite her parents' apparent joy at impending grandparenthood, the 24-year-old reality TV star - who has been dating Jionni for around 18 months - admitted her dad was initially "upset" when she told him she was expecting a child: "My dad was upset. He said, 'You have your whole life ahead of you'. He came around eventually, and now he can't wait for the baby. My mom is so happy for me," she said.
Snooki's Jersey Shore co-stars seem thrilled at the prospect of her becoming a mother.
Click to continue reading Snooki Receives Surprise Engagement Party
© Gear Live Media, LLC. 2007 – User-posted content, unless source is quoted, is licensed under a Creative Commons Public Domain License. Gear Live graphics, logos, designs, page headers, button icons, videos, articles, blogs, forums, scripts and other service names are the trademarks of Gear Live Inc.