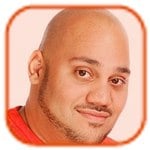 Tweet
Posted by Andru Edwards Categories: Movies, Meltdowns, Paparazzi Photos, Rumors
Russell Brand has handed himself over to police today after a warrant was issued for his arrest in the US.
The Arthur star turned himself into custody after law enforcement in New Orleans issued a warrant following his throwing of a photographer's phone into the window of a nearby office building on Monday. Although the window was repaired for $240 soon after the incident, the warrant continued to stand.
Russell - who is in the city shooting a movie - was being held on $5,000 bail for simple criminal damage, but has paid the money and has since been released, according to X17Online.com.
In a police report, paparazzo Timothy Jackson claims he was with a group of photographers when he spotted the star and began taking pictures of him on his phone from his car. Russell took the phone and threw it at an office window. A man from inside the office said the actor offered to pay for the damage and that the phone was returned to the photographer.
Click to continue reading Russell Brand Hands Himself Over to Police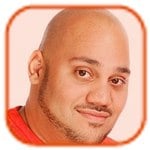 Tweet
Posted by Andru Edwards Categories: Movies, Drugs, Legal Issues, Meltdowns, Rumors
Michael Madsen will not face charges of child cruelty following a row with his son last Friday.
The Reservoir Dogs actor was arrested by officers at his Malibu home on felony charges of child endangerment with cruelty to a child, but after posting $100,000 bail on Saturday he was released.
Now, prosecutors have confirmed to E! News there is insufficient evidence to take the case any further. It is believed a family member called emergency services to the mansion Michael shares with wife Deanna and their three sons Hudson, 17, Calvin, 15, and seven-year-old Luke, though it is unclear which of the actor's children was involved in the fracas.
"He found his son smoking pot and they got into an argument when he tried to take it away. It's a family matter and Michael asks that his family's privacy be respected," his lawyer Perry Wander said.
Speaking about the incident after leaving police custody last week he said it was just a "big misunderstanding."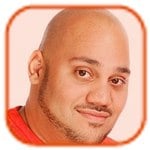 Tweet
Posted by Andru Edwards Categories: Movies, Dating, Rumors
Eva Mendes is dog-sitting for Ryan Gosling's pet pooch George.
The 38-year-old actress - who has been dating the 31-year-old star since September - is believed to be hoping to prove to the hunk that she is serious about their relationship by taking care of his beloved canine companion while he films new movie Only God Forgives in Bangkok, Thailand.
"He was going to have his friends watch George, but changed his mind at the last minute. That's a huge deal to him. He wouldn't leave that dog with just anyone," an insider said.
Eva recently admitted working with Ryan on The Place Beyond the Pines was one of the best creative experiences she has ever had, as he was her "dream co-star."
"He's your dream co-star. I have never felt so creatively satisfied on a film. He's amazing," she said.
Click to continue reading Eva Mendes Dog-Sitting for Ryan Gosling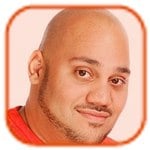 Tweet
Posted by Andru Edwards Categories: Movies, Break-ups, Celebrity Babies, Legal Issues, Rumors
Gabriel Aubry reportedly fears Halle Berry wants new man Olivier Martinez to adopt their daughter.
The former couple is embroiled in a bitter custody battle over three-year-old Nahla, with Halle seeking permission from the courts to take her to live in France, where fiancé Olivier is based. But Canadian-born Gabriel is said to be attempting to block the move amid worries he could lose his daughter forever.
"Gabriel fears that Halle's ultimate plan is to get him out of his daughter's life, permanently. He believes the plan is for Halle to move to France with Nahla and then have Olivier adopt her as his own. She wants a 'fresh start' apparently. Gabe will fight tooth and nail to retain custody of Nahla. He loves that little girl and is determined to always be a part of her life and always be her father. Just because Halle is through with him doesn't mean she can shut him out of her daughter's life too. Gabe may not have Halle's money or power but he will not just lie down and take it," a source said.
Click to continue reading Gabriel Aubry 'Fears Halle Berry Wants Fiance to Adopt Nahla'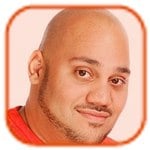 Tweet
Posted by Andru Edwards Categories: Music, Television, Dating, Rumors
Jennifer Lopez reportedly fell for toy boy Casper Smart because she was "fertile ground."
The 42-year-old "Love Don't Cost a Thing" singer started dating the backing dancer after her seven-year marriage to Marc Anthony collapsed in July 2011. Her manager Benny Medina claims Casper was such an appealing prospect because he could give her what she needed.
"She's not oblivious to her own reality right now, as in, 'Damn, I'm 42 with a 24-year-old. Why?' We talked about it yesterday. She was just like, 'It's not even the age, Benny. It's actually that I just came out of a relationship where I felt like I was kind of not getting what I needed. And I'm open! So somebody who steps in right now and is actually touching me in a way - it's very fertile ground!'" he said.
However, Benny admits he had hoped the three-times married star would take time out from the dating scene before getting into a new relationship:
Click to continue reading Jennifer Lopez's Manager Spills on Love Life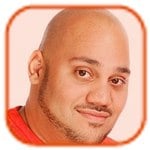 Tweet
Posted by Andru Edwards Categories: Movies, Weddings, Celebrity Babies, Pregnancies, Rumors
Angelina Jolie and Brad Pitt are reportedly set to marry before autumn. The couple - who are rumored to be expecting twin boys - apparently want to tie the knot in time for the arrival of the babies later this year.
"Angie is expecting twins this fall, so it is making them feel a time crunch. They decided they'd both like to welcome their twin boys to the world as man and wife, which means the wedding has to happen fairly soon. They've both realized how much they want to be together," a source said.
Angelina, 36, and Brad, 48 - who already have children Maddox, 10, Pax, eight, Zahara, seven, Shiloh, five and three-year-old twins Knox and Vivienne - are said to have been through a rocky patch but finally came to the decision to wed after appearing together at last month's Oscars.
"They had an amazing time Oscar weekend, since then, they've been madly in love. The wedding was totally off: They were having so many arguments, but they've finally managed to bury their differences," another source said.
Click to continue reading Angelina Jolie and Brad Pitt 'to Marry Before Autumn'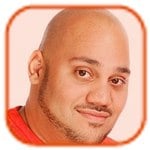 Tweet
Posted by Andru Edwards Categories: Television, Hair Styles
Ashton Kutcher cut his hair because "Jesus wanted his look back."
The 34-year-old Two and a Half Men actor has ditched his long locks and shaggy beard and returned to his previously well-groomed style.
Asked about the image overhaul, he joked, "Jesus wanted [his look] back so I gave it to him."
On a more serious note, Ashton explains he grew his hair for his role as heartbroken millionaire Walden Schmidt in the Chuck Lorre series. But under orders from the boss, he went back to his clean-shaven, short-haired look as part of a new storyline.
"We wanted to tell a story about being in a relationship and being pressured to change. Walden pushed back and said, 'You can't change me. This is who I am.' But once she stopped trying he got a haircut and changed," Chuck told People.
However, Ashton admits he is missing his wild hairstyle. "I actually was enjoying looking homeless," before co-star Jon Cryer interjected, "People just gave him quarters."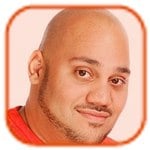 Tweet
Posted by Andru Edwards Categories: Movies, Television, Celebrity Babies, Pregnancies
Brandon Routh and wife Courtney Ford are expecting their first baby.
The Superman Returns actor and his partner - who have been married since November 2007 - found it hard to keep it a secret, and he admits everyone on the set of his new pilot series Partners has been asking him about it.
"Everyone on set keeps asking, 'Do you have kids?' And I've had to say, 'Well, not yet!' It's the truth. The baby hasn't been born yet!" he said.
Courtney confesses she was having to lie about her medical condition and is glad to be able to finally tell the truth to her co-stars on Parenthood: "It started getting difficult to hide what was happening. Flu and food poisoning excuses only work for so long, and by the last episode I could no longer button my pants! I just tried to joke that I had a big lunch."
Brandon and Courtney met in 2003 when he was working in a bar, but he has since gone on to star in Scott Pilgrim vs. The World while she has appeared as Portia in True Blood.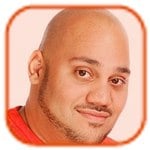 Tweet
Posted by Andru Edwards Categories: Movies, Television, Rants
Jon Hamm has said his statement about celebrity stupidity was "nothing personal" against Kim Kardashian.
The Mad Men actor blasted the culture of celebrity in Hollywood which celebrated idiocy and name-checked Kim and Paris Hilton as he did so - causing Kim to retort he should not be so careless with his words - but he has now claimed he did not mean it as a direct attach on the 31 year-old.
"It's surprising to me that it has become remotely a story. I don't know Ms. Kardashian, I know her public persona. What I said was meant to be more on pervasiveness of something in our culture, not personal, but she took offense to it and that is her right."
After the outburst, Kim - who runs her own business in addition to modelling and appearing in various TV shows - claimed she had respect for the actor but told him he should think more about what he says.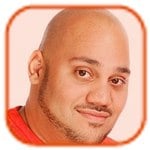 Tweet
Posted by Andru Edwards Categories: Music, Hook-ups, Rumors
Kelly Clarkson has a new boyfriend.
The 29-year-old singer - who has been single since 2006 - has revealed she has a partner, and has done since the end of 2011. Although she did not confirm who it was, Us Weekly magazine is reporting it is 35-year-old talent manager Brandon Blackstock, the son of her manager Narvel Blackstock.
"Before Brandon, Kelly had a really rough time with love. Brandon is just what she needed," an insider told the magazine.
Kelly recently revealed she was sick of people asking her the status of her love life but was perfectly happy being single: "People are really concerned about my relationship status. When I tell people I'm happy being single, they don't believe me. They say: 'You have to be miserable being alone.'"
She also claimed she has never been in love because she had "shut off" from those feelings.
Click to continue reading Kelly Clarkson Dating Manager's Son?
© Gear Live Media, LLC. 2007 – User-posted content, unless source is quoted, is licensed under a Creative Commons Public Domain License. Gear Live graphics, logos, designs, page headers, button icons, videos, articles, blogs, forums, scripts and other service names are the trademarks of Gear Live Inc.