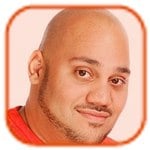 Tweet
Posted by Andru Edwards Categories: Television, Celebrity Babies, Pregnancies
Tori Spelling is pregnant with her fourth child.
The former Beverly Hills 90210 star has announced she is expecting another baby with husband Dean McDermott, which will be a little brother or sister for Liam, five, Stella, three, and five-month-old Hattie.
"Dean, Liam, Stella, Hattie, and I are beyond thrilled to announce that another little McDermott is on the way! We feel truly blessed that another angel has found us. Love, Tori xoxo," she said, writing on her website.
Tori - who married Dean in May 2006 - has made no secret of her desire to have a large family and said soon after Hattie's birth that she wanted another one. "People say, 'Oh my God, it's utter chaos after two.' But it's not, it's great. You lost your mind after the second one, so the third fourth and fifth, it's like you're so far gone, it's just kind of the same," the 38 year-old reality star said.
Click to continue reading Tori Spelling Pregnant with Fourth Child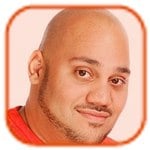 Tweet
Posted by Andru Edwards Categories: Movies, Music, Clothing, Style
Rihanna feels more comfortable the more naked she gets.
The "You Da One" singer is renowned for her skimpy outfits and showing off her body and she admits she does it because it makes her feel better about herself.
"My way probably won't work for most people, but the more I got naked the more comfortable I felt. I just have to face my fear. You always find something wrong, you always find something you're uncomfortable with. One thing turns into another and you get embarrassed and self-conscious about it - you feel like everybody can see what you see," she said.
As well as being famed for her singing and body, Rihanna is set to make her big screen debut in new movie Battleship and admits it's something she's always wanted to do: "I wanted to start small, somewhere it could be a learning experience. Growing up in Barbados I did a lot of swimming, and I spent a lot of time in the ocean with my dad. I love the ocean, so swimming was one of the fun parts of the movie."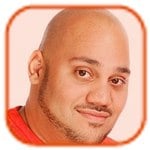 Tweet
Posted by Andru Edwards Categories: Music, Dating, Rumors
Marilyn Manson has sparked rumors he is dating Lana Del Rey.
The "Beautiful People" rocker and the "Born To Die" singer have been spotted sneaking into an elevator at the five-star Grand Hyatt hotel in Berlin, Germany, where the 43-year-old musician has been staying. On Wednesday night, the pair were seen enjoying a meal at the Grill Royale restaurant in the city ahead of Thursday night's Echo Awards, and they were spotted leaving the eatery in a mini van shortly after midnight, according to German publication B.Z. The rumored couple spent time with veteran singer Barry Manilow at the music event, where Lana took to the stage to sing her breakthrough hit "Video Games."
Marilyn - who was previously married to Dita Von Teese and has been single since splitting from actress Evan Rachel Wood in 2010 - and Lana both attended the Musik Hilft charity event on Wednesday night along with more than 200 guests, including Katy Perry, who were treated to a steak meal washed down with champagne.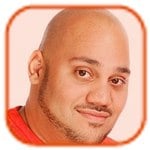 Tweet
Posted by Andru Edwards Categories: Television, Celebrity Babies
January Jones is eating her own placenta.
The Mad Men actress gave birth to son Xander last September and admits she has been dining on the ephemeral organ - which connects a baby to their mother while they are in the womb and delivered after the birth - in capsule form ever since.
"I have a great doula who makes sure I'm eating well, with vitamins and teas, and with placenta capsulation. Your placenta gets dehydrated and made into vitamins. It's something I was very hesitant about, but we're the only mammals who don't ingest our own placentas. It's not witch-crafty or anything! I suggest it to all moms!" she told People when asked how she copes with being a working mother.
January - who refuses to name Xander's father - went back to work soon after her son's birth but was grateful he was able to come to the Mad Men set with her: "I think I went back to set six or seven weeks after, so he was really little. I had the baby and the baby nurse in their own room so I could go back and feed him every two hours. If I felt like he needed me, or if he needed to eat, or even if I just needed a squeeze because I was having separation issues, I would go back and see him. It was such a blessing that I wasn't separated from him."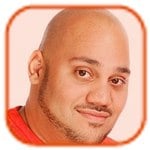 Tweet
Posted by Andru Edwards Categories: Movies, Legal Issues, Videos
The man who Lindsay Lohan allegedly struck with her Porsche last week is demanding at least $100,000 from her.
Lawyer Mark Geragos - working for his client Thaer Kamal - has reportedly contacted the Mean Girls actress' legal representative Shawn Holley claiming to have video evidence of Lindsay striking Thaer before getting out of the driver's side of the car, wobbling and getting into the passenger seat, where the passenger then takes over the wheel.
However, sources who were at the scene at the time have told TMZ.com it did not happen. His lawyer has made it clear he has not yet gone to police and had an interview, and gave Lindsay's camp until yesterday to pay - it is not known if she has. Thaer also reportedly told people at the scene he was not injured but changed his mind when he heard the troubled star was the one behind the wheel.
Lindsay hit out at the accusation she had "scraped" someone with her car last week on Twitter.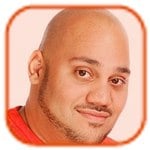 Tweet
Posted by Andru Edwards Categories: Television, Divorce, Red Carpet, Photos
Kim Kardashian has been flour-bombed on the red carpet.
The 31-year-old reality star was promoting her new fragrance True Refection at The London Hotel in West Hollywood on Thursday night when an unidentified woman pelted her with white powder.
Dressed in a black blazer, leather trousers and an electric blue blouse, Kim's hair and entire back were covered by what firefighters later found to be cooking powder. According to TMZ.com, security guards took her to a private room where she brushed herself down before choosing to return to the event.
"That probably is the craziest, unexpected, weird thing that ever happened to me. Like I said to my makeup artist, I wanted more powder and that's a whole lot of translucent powder right there," Kim told E! News.
But little sister Khloe, 27, does not find the incident quite so funny. "I wish I was with my sister tonight. I bet you that woman wouldn't have dared tried a thing ...," she wrote on her Twitter.
Click to continue reading Kim Kardashian Flour-Bombed on Red Carpet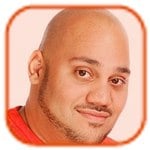 Tweet
Posted by Andru Edwards Categories: Movies, Engagements, Weddings, Pregnancies, Rumors
Drew Barrymore wants to wed before she gives birth.
The 37-year-old Going the Distance actress - who is expecting her first child with fiancé Will Kopelman - reportedly wants to say "I Do" this summer before their little one arrives.
"She wants to marry Will fast. Not just because she's pregnant but because she loves him and wants to be married before the baby is born. Drew's checking out dresses that will fit her then," a source told Life&Style.
Having been previously been married to comedian Tom Green and British bar owner Jeremy Thomas, the former child star - who entered rehab aged just 13 - admits she is enjoying the "stability" of her relationship with Will: "It's just the best! We go on group trips and spend holidays together - there's a lot of love! And that is really nice and very different from the way I grew up, which was more unstable and inconsistent, with a lot of highs and lows. It's funny, when I was younger, I used to say I'd hate a flat line - that I want the ups and downs, the roller coaster. But I'm actually really enjoying the flat line."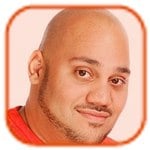 Tweet
Posted by Andru Edwards Categories: Sports, Television, Divorce, Rivalries
Kris Humphries has hit out at people who "do things just for money."
The basketball player's reality TV star wife Kim Kardashian filed for divorce last year just 72 days after their lavish nuptials and although detractors have claimed they married for money, in what could be perceived as slight at Kim, Kris insists he is a "genuine" person.
"I am a genuine person who says it like it is. I only like to be involved with things I truly believe in. It's the kind of person I am. A lot of people do things just for money, but that's not for me. I'm used to [negativity]. I'm comfortable being in my own skin and being out there," he told Life&Style.
Meanwhile, Kris, 27, says he is moving on from his failed marriage by attempting to inject some fun into his life: "I'm really just going with the flow right now, trying to have fun in life. I just want people to see the lighter side to me. Life is too serious sometimes - people take things too seriously. I think everyone should be able to make fun of themselves and just have fun."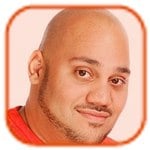 Tweet
Posted by Andru Edwards Categories: Music, Drugs, Obituaries
Whitney Houston died of accidental drowning due to the effects of heart disease and cocaine use.
The 48-year-old singer was found dead in the bathtub of her Beverly Hills hotel room in February and now the Los Angeles County Coroner has released her official cause of death. Cocaine was found in her system as were traces of marijuana, Xanax, Flexeril and Benadryl although they did not contribute to her tragic passing.
A source connected to the investigation told gossip website TMZ, it is "very possible" Whitney had a heart attack that caused her to lose consciousness and drown. The heart attack may have been triggered by hardening of the arteries as a result of cocaine use.
The coroner also noted that neither foul play nor trauma factored into her demise. A final report is expected to be ready for release within two weeks.
Whitney was found dead in the bathtub and several pills were found on the scene including Xanax, Ibuprofen, and Midol. However, investigators found no evidence of cocaine in the hotel room.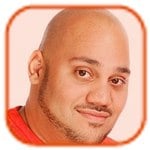 Tweet
Posted by Andru Edwards Categories: Sports, Television, Celebrity Babies, Pregnancies
Hilary Duff has given birth to a baby boy.
The singer-and-actress and her husband Mike Comrie welcomed son Luca Cruz Comrie into the world on Tuesday, and the couple are thrilled with the new addition to their family.
"Welcome to the World Luca Cruz Comrie! Tuesday evening, we became proud parents of a healthy 7 pound 6 ounce beautiful boy. We are overjoyed and feel like the luckiest parents in the world," said Hilary, writing on her Twitter page.
Hilary, 24, was thrilled when she found out she was pregnant and admitted she couldn't wait to meet her son: "People keep saying to me, 'Sleep right now. Get your sleep!' I keep saying, 'I just want the baby here! I want to play and I'm ready to see what he looks like.'"
(FYI - You can also follow VIP Breakdown on Twitter.)
© Gear Live Media, LLC. 2007 – User-posted content, unless source is quoted, is licensed under a Creative Commons Public Domain License. Gear Live graphics, logos, designs, page headers, button icons, videos, articles, blogs, forums, scripts and other service names are the trademarks of Gear Live Inc.