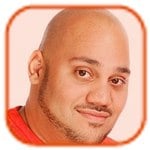 Tweet
Posted by Andru Edwards Categories: Music, Engagements, Weddings, Celebrity Babies, Legal Issues, Rumors
Britney Spears' sons will be the ringbearers when she marries third husband Jason Trawick this summer.
The singer will tie the knot with her former agent later this year and she wants Sean Preston, six, and five-year-old Jayden James - her boys from her marriage to second husband Kevin Federline - to play a big role.
"It's going to be a very intimate wedding with only immediate family and very, very close friends. It will probably be a destination wedding in a very warm, tropical location. There is absolutely no drama with the planning of the wedding and Britney will probably wear an off-white dress that will show off her killer bod. Britney's sons are absolutely going to be a part of the ceremony as ringbearers, and Jason has something very special planned for the boys that will take place during the wedding," a source said.
However, Britney, 30, won't be marrying Jason until she has settled several lawsuits against her as she wants to start married life with a clean slate.
Click to continue reading Britney Spears' Ringbearing Sons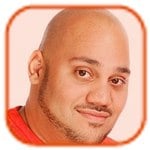 Tweet
Posted by Andru Edwards Categories: Movies, Engagements, Weddings
Neil Patrick Harris can't wait to marry partner David Burtka.
The How I Met Your Mother star has been engaged to the chef for over five years and the actor is eager to tie the knot because he wants to be able to call David his "husband." The 38-year-old actor - who has 15-month-old twins Gideon and Harper with David - told Out, "I'm not the biggest fan of the word 'partner.' It either means that we run a business together or we're cowboys. 'Boyfriend' seems fleeting, like maybe we met two weeks ago. I've been saying 'better half' for as long as I've been able to. I think it's a little self-deprecating and clearly defines that we're in a relationship, but it would be nice to say 'my husband.'"
Neil also admits he and David have their ups and downs like any other couple: "Sometimes I'm deeply in love with David and head-over-heels, and sometimes I question whether it's going to work out and is meant to be. It's more good times than bad, but it's not always good."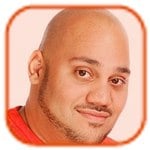 Tweet
Posted by Andru Edwards Categories: Movies, Celebrity Babies, Pregnancies
Chris Hemsworth is to become a father for the first time. The Thor actor's wife Elsa Pataky is pregnant with the couple's first child and the Spanish actress says they are "delighted and very excited."
"Having the person that you love by your side and starting a family with them is the best thing that can happen to you in this life. You can't ask for more," she said.
The baby is due in the spring. Elsa, 35, says the couple - who married in December 2010 - are keen to have a large family and want their unborn tot to have a sibling in the future: "I want to have a big family, and so does Chris. My dream is to have more than one child."
Chris, 28, has already got experience with children as his older brother has a little girl and he recently revealed his niece has a toy doll of him as superhero Thor: "I was talking with my older brother the other day and his daughter was running around the house with a Thor action figure; he wanted to pull the batteries out of it because she keeps pressing the button and making it speak, 'I am Thor!' or, 'The mighty Mjolnir!' It does nothing but make me laugh, it's great."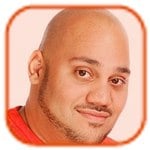 Tweet
Posted by Andru Edwards Categories: Movies, Kind Acts
Channing Tatum once rescued a female driver who was stranded by the side of the road. The Dear John star was driving to an interview in Los Angeles, but stopped when he saw a woman trying to push her car down a dangerous exit ramp. He stopped, telling the woman, "The car's smoking. Maybe it's on fire."
Noticing that the lady had a child in the back of her car, who turned out to be her grandson, he got him out of the vehicle, before trying to find out what was wrong with the car and calling a tow truck company. The actor's chauffer was able to make some rudimentary repairs to the car, which would be enough for the driver to make it to the next service station, and Channing gave the lady $100 to help cover the cost of the repair.
"Get it fixed. Go fix it now. Don't get stuck out here again. Take it slow. Put on your flashers," he told the lady, according to his interview in next month's Details.
Click to continue reading Channing Tatum Rescues Female Driver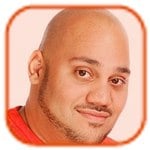 Tweet
Posted by Andru Edwards Categories: Music, Television, Photos
LeAnn Rimes has had a tribute to her husband tattooed on her foot. The country singer has had the words "The only one that matters," inked on the top of her right foot after being inspired by a conversation she had with spouse Eddie Cibrian.
"I'm addicted to words & sayings that mean something special to me. Eddie said to me 'You're the only one that matters so....' (sic) I was surprised that it was not painful at all. Maybe when you really want something it doesn't hurt as bad (sic)," she wrote on her Twitter.
LeAnn, 29, married Eddie in April last year and has previously had body art celebrating their union, with a temporary tattoo inspired by the vows he made to her at their wedding. The tattoo, on her ribcage, read, "You gave me the courage to be truthful. I promise to give you the comfort to be trustful."
(FYI - You can also follow VIP Breakdown on Twitter.)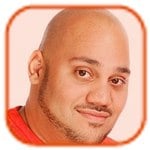 Tweet
Posted by Andru Edwards Categories: Movies, Drugs, Drunk, Legal Issues
Lindsay Lohan was praised by the judge during her court hearing on Wednesday.
The actress - who has been working at the Los Angeles County Morgue as part of her sentence for breaking her probation in relation to a 2007 DUI (driving under the influence) case - received a positive report from Los Angeles Superior Court Judge Stephanie Sautner, who had been in touch with the morgue and probation department.
"I'm pleased to say she's done it all. Just keep doing what you're doing, you appear to be doing it well. The probation officer has written a favorable report, as has the volunteer center," Sautner told her.
Lindsay has certainly been adhering to the terms of her probation and completed the last month's carefully parsed-out requirements, which include the completion of 12 more days of community service at the morgue, four psychotherapy sessions and meeting with her probation officer. At the start of the hearing, Sautner announced Lindsay's next court date would be postponed one week - to February 22 - because the court is busy on February 17.
Click to continue reading Lindsay Lohan Impresses Judge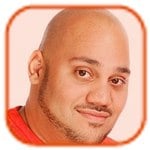 Tweet
Posted by Andru Edwards Categories: Music, Drugs, Legal Issues
Bruno Mars' cocaine possession charge was dismissed by a judge on Wednesday.
The "Grenade" singer - who was arrested in Las Vegas in September 2010 after being caught with the substance in the toilets of the Hard Rock Hotel and Casino - will have the case officially wiped from his criminal record after pleading guilty back in January 2011.
At the time, the judge presiding over the case ruled the 26-year-old star should pay a fine of $2,000, complete 200 hours of community service and undertake drug education classes. However, Bruno - who previously admitted he "did a foolish thing and has never used drugs before" the incident - has now exceeded the amount of required community service after logging more than 230 hours working for children's and health-related charities, TMZ.com reports.
Blair Berk, the singer's lawyer, appeared in court on his behalf to see the charge officially dismissed. After initially hearing the charges would be dismissed, the "Just The Way You Are" hitmaker - born Peter Hernandez - explained he was "appreciative" that he wouldn't be convicted for possession. "Bruno is very appreciative he is being given this opportunity as a first offender not to suffer any conviction and instead to have his charge dismissed. He is taking all of this quite seriously," Mr. Berk said at the time.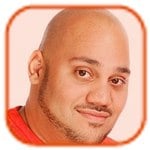 Tweet
Posted by Andru Edwards Categories: Television, Engagements, Child Stars, Pregnancies, Rumors
Jack Osbourne's fiancee is reportedly expecting a baby girl. The reality TV star recently announced he and Lisa Stelley were having their first baby together and now sister Kelly Osbourne has revealed the gender of the unborn tot.
When asked if she was going to spoil the baby, Kelly told America's In Touch magazine, "My brother already said, 'You're not allowed to spoil her!' " However, she tried to backtrack and hurriedly said, "Oh, I actually don't even know what it is yet, no one does."
Although he can't wait to become a father, Jack recently revealed the baby "wasn't planned."
"I'm excited. It's a very good thing. It wasn't planned, if that tells you anything... I'm just really happy about the whole thing. It's going to be a new chapter in my life and I'm excited about it," he said.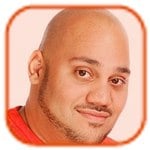 Tweet
Posted by Andru Edwards Categories: Sports, Television, Pregnancies, Rumors
Khloe Kardashian is reportedly seeing fertility experts in a bid to get pregnant. The reality TV star - who has made no secret of her desire to have a baby with her husband of two years, Lamar Odom - has been researching top specialists in Dallas, Texas, following her and Lamar's move there late last year.
"Khloe has been meeting with fertility doctors in Dallas, and Lamar has been going with her to several appointments. It makes sense for her to have a fertility doctor in Dallas, as well as Los Angeles. Khloe very much wants to have a baby with Lamar, and their inability to get pregnant has had its rough moments, but this has only made their relationship stronger," said a source close to Khloe, who underwent treatment in her home town of Los Angeles.
The couple - who moved to Dallas after basketball star Lamar was traded to the Dallas Mavericks from the Los Angeles Lakers in December - are also keen to show their baby struggle on their reality TV show so fans can know what's going on.
Click to continue reading Khloe Kardashian Seeing Fertility Experts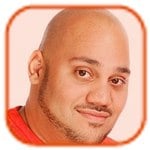 Tweet
Posted by Andru Edwards Categories: Television, Break-ups, Hook-ups, Rumors
Tyra Banks has a new boyfriend.
The America's Next Top Model host is said to be smitten with the mystery man after meeting him on a "spiritual break" in Bali, which she went on to get over her split from long-term boyfriend John Utendahl. "It's a total long-distance romance. But it's a big deal," a source told People.
Tyra met her beau on her trip around Bali last month and after flying home to New York, she turned right around and flew back to Bali to spend the Christmas holidays with him. Tyra separated from banker John in December after three years together and decided to seek solace in the Far East with a female friend. "Tyra has gone away with a female friend and has been island-hopping, visiting Bali and taking a spiritual retreat," a source said.
News of the couple's split comes as a shock as earlier this year Tyra admitted she wanted to have a baby. "I definitely want babies," the former supermodel said.
© Gear Live Media, LLC. 2007 – User-posted content, unless source is quoted, is licensed under a Creative Commons Public Domain License. Gear Live graphics, logos, designs, page headers, button icons, videos, articles, blogs, forums, scripts and other service names are the trademarks of Gear Live Inc.