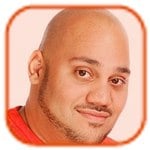 Tweet
Posted by Andru Edwards Categories: Sports, Break-ups, Dating, Parties, Rumors
Pippa Middleton was not regarded as "wife material" by Alex Loudon's family.
According to a friend of the younger sister of Britain's Duchess of Cambridge, the former cricketer's mother and father, James and Jane, didn't see the pair's relationship - which recently ended after 18 months together - lasting "long-term."
"Alex's parents were welcoming but they were always somewhat lukewarm about the relationship. They didn't see Pippa as 'wife material.' James and his wife Jane both come from very good families. Pippa is very sweet but she is socially ambitious - all her friends are so 'trophy posh' it's ridiculous. They didn't honestly see Alex and Pippa's relationship as a long-term thing. James and Jane are very old-fashioned and prefer to keep things low-key," a friend said.
Click to continue reading Pippa Middleton Not Considered Wife Material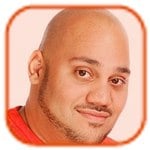 Tweet
Posted by Andru Edwards Categories: Movies, Weddings
Jerry O'Connell and Rebecca Romijn renewed their wedding vows on November 11. The actor and actress put great significance in the number 11 within their relationship, so felt today was perfect to celebrate in a special way.
"If we happen to look at our phone and its 11:11, one of us always texts the other. There's two of us – Rebecca and I – and the two of our kids," said Jerry – who has twin daughters, two-year-old Dolly and Charlie, with Rebecca.
Jerry also came up with the perfect place in New York – where he is currently starring in Seminar on Broadway – for them to perform their renewal: "A couple of nights ago, I said to Rebecca, 'We should renew our vows at 11:11 and 11 seconds on 11/11.' And she said, 'We should do it at 11th Street and 11th Ave.'"
The couple headed to the allotted point this morning, and Jerry says the ceremony - between just the two of them - was more emotional than expected. "I didn't think it was gonna be so emotional, but it kind of was - I think I was more emotional than my wife!" he said.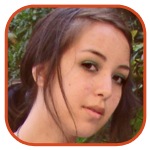 Tweet
Posted by Robin Paulson Categories: Movies, Oops Photos
Actor Liam Neeson was recently spotted with a mysterious wet patch near his nether regions after a night out with friends (among which included Ridley Scott, Goldie Hawn, and Kurt Russell).
Surprisingly, this is not a first for Neeson, who was photographed a few years ago with an even larger spot.
I'm still holding out hope that Qui-Gon Jinn would never urinate on himself...
Read More
| Daily Mail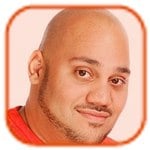 Tweet
Posted by Andru Edwards Categories: Movies, Kind Acts, Meltdowns
Johnny Depp dedicated part of his private island to Heath Ledger. The Rum Diary star and his long-term partner Vanessa Paradis occasionally let their pals use their island, which is in the Bahamas, including the relatives of the late Australian actor, who died of an accidental overdose in January 2008.
Johnny - who along with Jude Law and Colin Farrell stepped in to finish Heath's last film The Imaginarium of Doctor Parnassus - told the Daily Mirror newspaper, "After Heath Ledger died, I thought his family could use time away from the madness so they spend a good chunk of time there. There's a location there that we call Heath's Place."
As well as the tribute to Heath, parts of the island are dedicated to Vanessa and the couple's children, Lily-Rose, 12, and nine-year-old Jack. The island also has Keef Reef, Gonzo Beach and Brando Beach, named in honor of three of Johnny's friends, Rolling Stones rocker Keith Richards, late author Hunter S. Thompson and deceased acting legend Marlon Brando.
Click to continue reading Johnny Depp's Island Tribute to Heath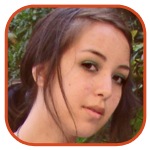 Tweet
Posted by Robin Paulson Categories: Music, Pregnancies
"People always say that pregnant women have a glow, and I say it's because you're sweating to death."
- Mom-to-be Jessica Simpson shedding some light on pregnancy myths.
(Make sure to check out our other notable quotes.)
Read More
| People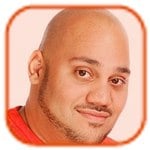 Tweet
Posted by Andru Edwards Categories: Movies, Meltdowns
George Clooney considered killing himself six years ago. The Ides of March actor injured himself while filming spy thriller Syriana in 2005, and he was so racked with pain as a result of the spinal condition that he thought about ending his life.
"I started to think, 'I may have to do something drastic about this.' I was in a hospital bed unable to move, having these headaches where it feels like you're having a stroke. You don't want to leave a mess, so go in the garage, go in the car, start the engine. I was in a place where I was trying to figure out how to survive."
The 50-year-old actor - who is dating former wrestler Stacy Keibler - also spoke about losing his virginity "too young" at the age of 16, and admitted he thinks he had his first orgasm when he was "six or seven" years old: "I was young, very young, too young. I believe it [my first orgasm] was while climbing a rope when I was six or seven years old. I mean, nothing came out, but all the other elements were there. I remember getting to the top of the rope, hanging off the rope, and going, 'Oh, my God, this feels great!'"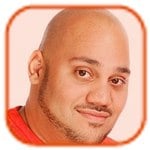 Tweet
Posted by Andru Edwards Categories: Movies, Dating, Child Stars
Liam Hemsworth finds Miley Cyrus sexiest when she has "steak sauce dripping down her chin."
The 21-year-old actor likes to take his pop star girlfriend for a hearty meal when they get together, as he finds the way she eats her steak a turn on. "There is this place in Nashville called Steak and Shake, which is pretty much the best food, ever. That is our secret, sexy place to go. When I look over at her when she's biting into a steak sandwich and there is some steak sauce dripping down her chin, there is nothing sexier than that."
Liam admits he has had to cut down on the steaks and fatty foods himself recently for his part as Gale in futuristic sci-fi film The Hunger Games. "Everyone's pretty hungry, so I wanted to look a little hungry. My brother said to me before I started shooting something about me putting on weight. Basically his point was that it was called Hunger Games, not Eating Games. That was a wake-up call. I was like, 'Are you calling me fat or something?'"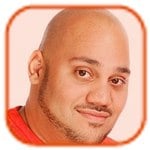 Tweet
Posted by Andru Edwards Categories: Movies, Music
Russell Brand wears Katy Perry's clothes. The British comedian and actor confesses he likes wearing his wife's garments, even in public, attending a recent yoga class in a small T-shirt and sweatpants borrowed from her.
"He admitted he was wearing Katy's clothes and that she doesn't mind. He said, 'Women's clothes fit better!' and added, 'What's hers is mine!'" a classmate said.
Russell - famous for wearing skinny jeans and make-up - has previously admitted to stealing garments from Katy before they got married in India in October 2010: "I take anything of hers that I find lying about. I'm wearing a t-shirt of hers and a sock that's so small my toes are scrunched up."
The couple are currently preparing to return to India for a romantic break over New Year as they have spent so much time apart recently, with Katy on her California Dreams World Tour and Russell working on various film projects. "As part of Katy's birthday present, Russell booked a trip to the Aman resort in New Delhi for New Year. Katy's schedule is jam packed right until the end of the year. They plan to spend Christmas in Britain with Russell's mother and then fly to India on holiday," a source said.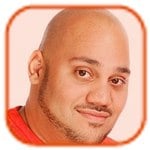 Tweet
Posted by Andru Edwards Categories: Movies, Sports
Ashton Kutcher has given up Tweeting by himself.
The Two and a Half Men actor is one of the most popular people on social networking site Twitter with over eight million followers, but after making an ill-advised comment seemingly defending NFL coach Joe Paterno - who was fired for allegedly covering up child abuse by his assistant coach - he stopped tweeting. "As of immediately I will stop tweeting until I find a way to properly manage this feed. I feel awful about this error," he wrote last night.
Today, Ashton has come up with a solution, and from now on his thoughts will be filtered through his media team. "Up until today I have posted virtually every one of my tweets on my own, but clearly the platform has become too big to be managed by a single individual. A collection of over 8 million followers is not to be taken for granted. I'm going to turn the management of the feed over to my team at Katalyst Media to ensure the quality of it's content. My sincere apologies to anyone who I have offended. It was a mistake that I don't think will happen again," he wrote in a blog post.
Ashton also clarified his controversial tweet, saying he had merely seen that Joe had been fired, and incorrectly presumed it was because of his age, rather than other controversies.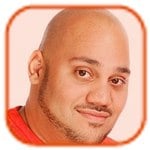 Tweet
Posted by Andru Edwards Categories: Music, Television, Dating, Child Stars
Justin Bieber treated Selena Gomez to a $1,100 a night penthouse suite while they stayed in Paris. The "Baby" star was in the French capital this week to promote his new Christmas album ,and he and Selena stayed in the Paris Arc de Triomphe hotel for the four nights they were there.
"Justin and Selena stayed in the most beautiful penthouse suite overlooking the Eiffel Tower. This was the perfect suite for them because it is so romantic," one insider said.
Another source at the hotel said both very charming guests and always well mannered while at the hotel: "They never left the room when they returned to it and didn't bother with room service, but the times they were seen together they were always extremely polite and very cordial to the staff."
As well as taking her shopping at Louis Vuitton, 17-year-old Justin also treated Selena to a romantic meal at the exclusive L'Avenue restaurant, where customers said they held hands throughout their meal, kissed, and were seemingly unconcerned about other diners watching them. Justin's promotional tour now takes him to Germany.
© Gear Live Media, LLC. 2007 – User-posted content, unless source is quoted, is licensed under a Creative Commons Public Domain License. Gear Live graphics, logos, designs, page headers, button icons, videos, articles, blogs, forums, scripts and other service names are the trademarks of Gear Live Inc.