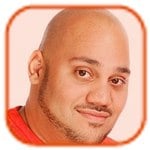 Tweet
Posted by Andru Edwards Categories: Music, Celebrity Babies, Pregnancies
Nicki Minaj wants children within the next 10 years.
The "Super Bass" singer is keen to find the right man to settle down and start a family with and would like it to happen sooner rather than later.
"In 2022, I'll definitely be married and I'll definitely have my two children. I might have three, but I do want at least one boy," said the 29 year-old singer.
Nicki says she is keen to have a little boy because she has always been close to her younger brother. When asked by Complex magazine about why she'd prefer a son to a daughter, Nicki said, "Yeah 'cause you think I'm going to dress her up in wigs. No. A baby boy. Because, I'm so attached to my little brother and I felt like that was my real son. And boys, they're just so, I don't know, my heart just melts when I see them."
Nicki also revealed how she is a "pessimist" and doesn't have time to appreciate the good things that have happened to her: "I happen to be a pessimist, and maybe that's a good thing because I don't stop to smell the roses - which is not a good personal thing. I don't stop and enjoy those moments. Always on to the next and never in the moment."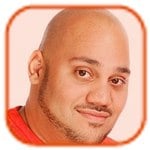 Tweet
Posted by Andru Edwards Categories: Movies, Music, Sports, Television, Break-ups, Dating, Divorce, Rumors
Dianna Agron is reportedly being pursued by Tim Tebow.
The Glee actress has an on/off relationship with actor Sebastian Stan, but NFL player Tim - who has previously been linked to Katy Perry and Taylor Swift - is said to be smitten with her.
"Tim has made no secret that he likes Dianna, and told her so, but she has remained faithful to Sebastian," a source said.
Click to continue reading Dianna Agron Pursued by Tim Tebow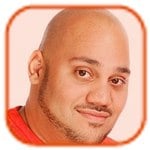 Tweet
Posted by Andru Edwards Categories: Movies, Pregnancies, Rumors
Reese Witherspoon is pregnant.
The This Means War actress - who already has two children, Ava, 12, and Deacon, eight, from her first marriage to Ryan Phillippe - is expecting a baby with second husband Jim Toth after trying for some time.
"Reese and Jim have been trying to get pregnant. Reese is right around 12 weeks but is not planning to announce it," a source told US Weekly.
Reese, 35, married CAA agent Jim, 41, in March 2011 after dating for just over a year and friends say the pair are thrilled to be adding to their family and have started to break the news to their close friends. "The timing is right. She's so happy!" a source said.
When previously asked about the possibility of having more children, Reese said, "I would love that. I'm really happy. I feel really good and I'm at a really good place in my life."
Click to continue reading Reese Witherspoon is Pregnant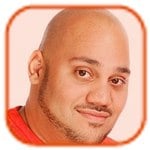 Tweet
Posted by Andru Edwards Categories: Movies, Television, Rivalries
Jon Hamm has lashed out at Kim Kardashian again.
The hunky Mad Men actor - who recently called the reality TV star a "f***ing idiot" - says he doesn't want to be known simply as a sex symbol because then he "might as well be a Kardashian and have a sex tape," a reference to Kim's leaked erotic video with former boyfriend Ray J.
"The sexy thing is so ephemeral and meaningless other than in the world of selling magazines. Who cares, when it's reduced to just that? You might as well be a Kardashian and have a sex tape. It's not for me to define. It's exclusively in the purview of others and I can't remotely be a part of it. I guess it's better than the alternative. I mean, what's the opposite of a sex symbol? A person who makes children cry when they see their picture?"
Jon and Kim have been involved in a war of words ever since he blasted the Keeping Up With The Kardashians star for being famous for being stupid.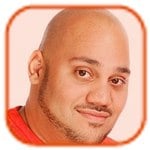 Tweet
Posted by Andru Edwards Categories: Television, Rumors
Mike "The Situation" Sorrentino has entered rehab.
The Jersey Shore star has checked into an undisclosed facility for "much needed rest and recuperation" following his recent public appearance tour through Australia, but his management have insisted he's not receiving treatment for substance abuse.
"He is not in rehab for substance abuse. He has spent the last several weeks at an undisclosed location for much needed rest and recuperation after his extensive production and appearance schedule," his rep said.
It is thought The Situation is keen to "get away from the public" and "relax" for a few weeks before the upcoming sixth season of Jersey Shore hits MTV.
"Mike is focusing on recuperation after a very long trip through Australia and getting rested up for season six. His friends and family know where he is, he just wants to get away from the public and be on his own for a bit to relax," a source said.
Click to continue reading Mike 'The Situation' Sorrentino Checks into Rehab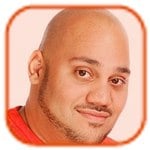 Tweet
Posted by Andru Edwards Categories: Movies
Kathy Bates decided to keep her cancer battle a secret because of her work commitments.
The Oscar-winning actress was diagnosed with ovarian cancer in 2003 but didn't make the news public and says one of the reason was because she had signed up to star in a movie alongside the late Brittany Murphy.
"I was advised to [do so]. I was contracted to go into a movie at that time, Little Black Book with Brittany Murphy, who I miss very much. My doctors at the time, they had to get insurance approval and all of that so I was very quiet about it and had to go back to work right away," she told Anderson Cooper.
Kathy, 63, says she also wanted to go through the experience on her own despite having a supportive network of family and friends: "Nobody else really knows what you're going through except another cancer patient. Even though your family's supportive and surrounds you, I just got to the point where I would go to chemo by myself and just really go through it on my own."
Click to continue reading Kathy Bates: Why I Kept My Cancer a Secret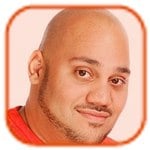 Tweet
Posted by Andru Edwards Categories: Break-ups, Legal Issues, Meltdowns
Hugh Hefner's son, Marston, has been sentenced to a 52-week domestic violence program for allegedly assaulting his girlfriend.
The 21-year-old eldest son of the Playboy mogul was accused of kicking Playmate Claire Sinclair and punching her in the stomach during at fight at their Pasedena apartment on February 12. He was subsequently charged with inflicting corporal injury on a spouse or cohabitant and entered a plea of "no contest" in court yesterday.
Marston also stood accused of damaging Claire's laptop during the fight, although that charge was dismissed. According to TMZ.com, the judge ordered him to stay away from Claire - who was pictured moving out of their home just days after the alleged attack. The 20-year-old model quit Playboy while the case was ongoing, and originally said she would drop the charges if Marston apologized publically and sought psychological help.
Marston has previously admitted to having extremely high standards when it comes to women, having grown up in the Playboy Mansion. "My, like, expectancy for what girl I'm going to get is, like, so f*****-up. I've just been around really hot women my entire life, so the average high school girl won't do it for me," he told GQ.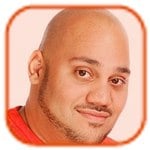 Tweet
Posted by Andru Edwards Categories: Movies, Engagements, Weddings
Sweet Home Alabama star Josh Lucas is married!
The 40-year-old actor tied the knot with long-term partner Jessica on Friday. His representative confirmed the happy news to website TooFab.com although no other details about the ceremony were revealed.
Josh announced their engagement in January after he had proposed following a frightening experience with a mountain lion while shooting a movie in Big Sur, California:
"As the week went on, the movie started shooting later and later and, on a Thursday night, we ended up getting home at around 3 o'clock in the morning. So my girlfriend at the time and I, luckily we both had flashlights, so we began the 20-minute hike up the hill. It was black - pitch black. So we get to the top and we get into that lovely little trailer and immediately she starts hyperventilating and just can't even breathe. And I'm like, 'Baby, what's wrong?' and she's like, 'I'm so scared, the most scared I've ever been in my life because I know that we are about to be attacked by a mountain lion.' And I'm like, 'Honey, this is Big Sur, there are no mountain lions. That night, I then go home at 4 o'clock in the morning and realize I don't have a flashlight. And as I'm going up, I get to the point where I realize I can see nothing...I hear, totally serious, two big breaths, and six feet above me, I see the very slight glint of the eyes of a huge [mountain lion] and I literally proceed to do what I had just read in the instructions. And I started screaming and yelling and literally being as crazy as I could be, it padded off and just slowly went away and I worked my way into the trailer and I got in and I decided at that moment that this woman was the woman for me."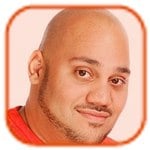 Tweet
Posted by Andru Edwards Categories: Movies, Television
Ashton Kutcher is going into space.
The Two and a Half Men actor has signed up to be the 500th customer to travel into outer space with Virgin Galactic, Virgin CEO Richard Branson has announced.
"I gave Ashton a quick call to congratulate and welcome him. He is as thrilled as we are at the prospect of being among the first to cross the final frontier (and back!) with us and to experience the magic of space for himself," Richard said, writing on his blog.
According to the company's official website, tickets for the trip cost $200,000 but the date of Ashton's space flight has not yet been announced.
"Ashton is joining a fast expanding group of true pioneers who are on their way to a life changing experience and a place in the history books. It's great to have him on board," Richard added.
Click to continue reading Ashton Kutcher Heading into Space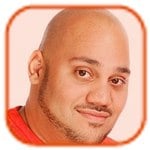 Tweet
Posted by Andru Edwards Categories: Television, Drugs, Legal Issues, Rumors
Brooke Mueller has pleaded guilty to cocaine possession.
The reality TV star appeared in a court room in Aspen, Colorado, today after being arrested last December for possession of a class-A drug as well as assault for allegedly hitting another woman in a nightclub.
Although the assault charges were dropped because there wasn't enough evidence, Brooke pleaded guilty to cocaine possession, according to RadarOnline.com. Under the terms of her plea deal, Brooke - who was recently released from rehab after completing 90 days treatment for drug addiction - must continue her outpatient drug treatment, and if she completes all terms of her probation, the possession charge will be dismissed in a year.
Brooke is determined to stay clean for the sake of her sons. "She's serious about staying clean, she's now living with a sober living companion, and going to Alcoholics Anonymous and Narcotics Anonymous meetings. She is hopeful that her recovery from drugs and alcohol will be sustained and lifelong. The only thing she is taking is vitamins. The main focus in Brooke's life right now is being the best mom possible to Bob and Max and staying sober," said a source.
© Gear Live Media, LLC. 2007 – User-posted content, unless source is quoted, is licensed under a Creative Commons Public Domain License. Gear Live graphics, logos, designs, page headers, button icons, videos, articles, blogs, forums, scripts and other service names are the trademarks of Gear Live Inc.