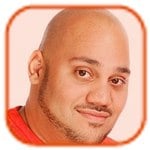 Tweet
Posted by Andru Edwards Categories: Music, Legal Issues, Rivalries
Courtney Love claims her landlady made her cry when she last visited her. The Hole singer is currently at war with Donna Lyon, who owns the apartment in New York's West Village area which she is renting, after she claimed she was behind with her rent and had redecorated without permission; their latest showdown came when they recently met.
Courtney wrote in a blog for xojane.com, "Donna Lyon, the owner, came over the other day and, after informing me that, 'No one likes you, Courtney Love, NO ONE,' which made me cry, she proceeded to knock over a photo (she's rather... unwieldy) of me with Dame Elizabeth Taylor and shatter the mirrored frame. Greed. It's kinda everywhere, but so is art! So is music. So is acting... Maybe my friends are right and she wants Americans to think I'm sloppy (not!) and that I don't live with taste and grace. It's the heartbeat of life! Taste and grace and a dash of whimsy."
Click to continue reading Courtney Love Reduced to Tears By Landlady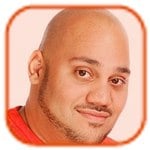 Tweet
Posted by Andru Edwards Categories: Music, Kind Acts
Pink has forked out $5,000 to save a puppy's life. The "Raise Your Glass" hitmaker - who has a six-month-old daughter Willow with her husband Carey Hart - splashed out on emergency life-saving surgery for the mystery pooch which had been left for dead after being thrown in a Los Angeles river.
According to TMZ.com, sources revealed the puppy had suffered three broken legs as a result of the incident, but Pink got in contact with the Ace of Hearts animal rescue organization and offered to pay for the canine's medical expenses after reading about it on the internet. The dog's operation was successful and it has now been adopted by a loving family.
Meanwhile, Pink has fully embraced the Christmas spirit and admits she has been much more successful buying presents for her friends and family this year compared to 2010. "I hope every1 out there gets a big hug and feels super duper special at least 3 x this holiday. even if it's from a stranger. hugs r healthy when i am having a good year for xmas presents, no one can touch me! and this year i was inspired!!!! last year i sucked. (sic)" she wrote on her Twitter.
(FYI - You can also follow VIP Breakdown on Twitter.)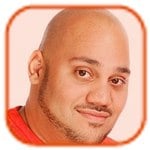 Tweet
Posted by Andru Edwards Categories: Movies, Break-ups, Divorce, Celebrity Babies, Legal Issues
Mel Gibson's ex-wife has been awarded half his $850 million fortune in their divorce settlement.
The actor is now officially a single man after his almost 30-year marriage to Robyn Moore - mother of seven of his children - was officially ended at a Los Angeles court yesterday. The huge payout is thought to be one of the biggest divorce settlements in Hollywood history. Because the couple didn't have a prenuptial agreement, Robyn, 55, was legally entitled to half of everything he earned during their marriage and she is also entitled to 50 per cent of Mel's future film earnings. Robyn - who has two Malibu homes worth an estimated $22.5 million - filed for a legal separation in April 2009 citing "irreconcilable differences" as a reason for ending their marriage.
Earlier this month, Mel won praise from Judge Stephanie Sautner, who is overseeing his battery case against former girlfriend Oksana Grigoreiva after he completed double the amount of anger management and domestic violence counselling he was required to undertake. The 55-year-old star has pleaded no contest to misdemeanor battery against his ex-girlfriend - who he has two-year-old daughter Lucia with - and is currently on informal probation. In March, Mel was sentenced to a year-long domestic violence counseling program over the incident, which occurred in January 2010, and he was also served with a protective order not to "threaten or harass anyone involved in the case."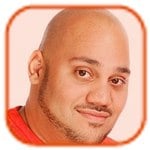 Tweet
Posted by Andru Edwards Categories: Television, Celebrity Babies, Pregnancies
Kendall Jenner hopes her sister Kourtney Kardashian is expecting a girl. Reality TV star Kourtney recently revealed she is expecting her second child with boyfriend Scott Disick in May and Kendall wants them to have a baby girl this time because she thinks their firstborn son, Mason, two, would be a protective big brother.
"I want [Kourtney] to have a girl. It would be so cute because when they're older, Mason could be like the protective big brother. And I feel like Kourtney could have fun with a girl-dress her up in little tutus and everything," said Kendall.
16-year-old Kendall - who is set to star in her own reality TV show with sister Kylie, 14 - also revealed she wants to break into acting and has a huge crush on Ryan Gosling: "I wouldn't do acting as my full-time career. But I think it would be fun to do something just for fun, just to do a movie for fun. I love movies like The Notebook. That's why I like Ryan Gosling. I love those romantic movies that you wish could happen to you but they never do."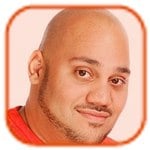 Tweet
Posted by Andru Edwards Categories: Music, Rumors
George Michael has been released from hospital and is flying back to England today. The 48-year-old pop star has been receiving treatment for pneumonia at the AKH clinic in Vienna, Austria, for weeks but after making a recovery from the illness he was discharged from the medical center at 8:00am and was taken straight to the airport so he can be at home for Christmas.
"He's feeling a lot better. He's doing so well, he's able to fly again," said a hospital staff member told Austrian newspaper Osterreich.
Yesterday, the singer's doctors revealed he was feeling much better and had responded well to treatment. Christoph Zielinski - one of his doctors - said, "We know he's doing fine and we are generally optimistic."
Last week, the singer's boyfriend Fadi Fawaz claimed the pop superstar would be flying back to England for Christmas: "Christmas at home. I cannot stop smiling today, the best day ever. He is getting better and better. Nothing to worry about, happy days."
George had to cancel all the remaining shows on his Symphonica Tour when he fell ill in November.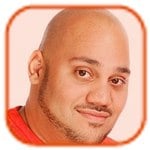 Tweet
Posted by Andru Edwards Categories: Movies, Television, Break-ups, Dating, Divorce, Hook-ups, Rumors
Ryan Reynolds and Blake Lively have been enjoying a festive holiday in Canada.
The Gossip Girl actress and the 35-year-old hunk - who have been dating since October - were spotted in the west coast city of Vancouver where they went out for dinner with his family on Monday night. The following day the romantic pair were spotted stopping at Benny's Bagels, where they were "really friendly" but kept to themselves.
It is not the first time Ryan and Blake - who split with Leonardo DiCaprio after five months of dating earlier this year - have been spotted out and about; in October they enjoyed an intimate dinner in Boston while he was there working on movie R.I.P.D.
Click to continue reading Ryan Reynolds Vacations in Canada With Blake Lively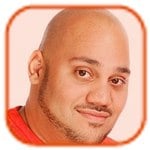 Tweet
Posted by Andru Edwards Categories: Movies, Child Stars, Legal Issues
Kirsten Dunst has had the restraining order against her alleged stalker extended. The actress' current order against Frenchman Jean Christophe Prudhon was due to expire yesterday, but Los Angeles Judge Carol Boas Goodson increased it until a new hearing on January 9.
Kirsten and her lawyers are trying to get a new three-year restraining order placed against Prudhon, who was served with the papers in his native France yesterday. Prudhon had written over 50 letters to the Kirsten and even went to her mother's home in an effort to meet her.
According to her mother, Prudhon left "dozens of letters at my home, describing his obsession with my daughter." The letters were "frightening and harassing." In one of his letters he said he sold his home in France so that he could follow the actress in the hopes of meeting her while she travelled. "This is not the right/accepted way to do but honesty and directness, I have no other way," he wrote.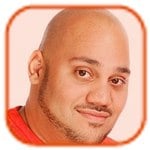 Tweet
Posted by Andru Edwards Categories: Sports, Television, Break-ups, Divorce
Kris Humphries was booed as he returned to the basketball court last night.
The 26-year-old sportsman received a harsh reception from the 20,000-strong crowd at New York's Madison Square Garden as he played his first pre-season game since splitting from Kim Kardashian, who filed for divorce in October after just 72 days of marriage.
Kris was a free agent during the summer before signing an $8 million deal this week to return to NBA side the New Jersey Nets - and he admitted his time with the 31-year-old socialite had been a "learning experience." When asked what was different when he was last with the team in April, he said, "Well, there is a lot less paparazzi here. I definitely had a lot going on. It was a learning experience. I hadn't been through anything like that before. Life just happens. As long as you're focused and pay attention to life, everything is easier. I learned that I put my faith in God, my family and basketball. I feel now like I'm home again."
Click to continue reading Kris Humphries Booed at Basketball Game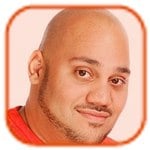 Tweet
Posted by Andru Edwards Categories: Movies, Celebrity Babies, Child Stars, Drugs, Legal Issues
Michael Douglas' son Cameron has been sentenced to an extra four and a half years in prison.
Cameron, 32, was originally serving five years after he pled guilty to possession and dealing methamphetamine and cocaine in April, but his time in jail has now been almost doubled after he repeatedly violated prison rules by arranging to get drugs while in custody.
Judge Richard Berman cited four different occasions in which Cameron's lawyer smuggled narcotics into prison for him in her bra when announcing the extended sentence. He also recommended Cameron is sent to a prison facility that can offer him drug treatment and mental health care. Speaking in court, Cameron said, "I cannot seem to find comfort within my own skin. I feel ashamed. I feel defeated."
The DJ and actor- who asked for the judge to send him to rehab to deal with the situation "medically" - has previously told the judge of a wish to turn his life around and become an entertainer: "I am sorry for my family and my loved ones for putting them through this nightmare of my making. I ask for an opportunity to be a role model to my younger brothers and sisters."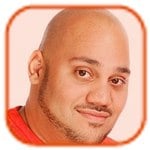 Tweet
Posted by Andru Edwards Categories: Television, Break-ups, Divorce, Rumors
Debra Messing has split with her husband.
The Will and Grace star ended her 11 year marriage to producer Daniel Zelman earlier this year, but the pair remain close and committed to their seven-year-old son Roman. "They privately separated earlier this year. The decision was mutual and they remain supportive of one another and committed to raising their son as a family," her representative said.
Despite their break-up, Debra and Daniel - who met on their first day at New York University in 1990 - still live together. "They have been separated the better part of the year but continue to live together in New York for Roman. It's very amicable," a source said.
Debra has previously claimed the reason they stayed together was because they met when they were young and grew as a couple. "I think we're lucky we met really young when we were both students and hopeful about the future and excited by the romance of the struggle then. I think we just have a real respect for each other as individuals, and I think we're lucky as we grew up together we grew closer instead of further away. Our goals and priorities and perspectives became more in line with each other than when we first met," she said.
© Gear Live Media, LLC. 2007 – User-posted content, unless source is quoted, is licensed under a Creative Commons Public Domain License. Gear Live graphics, logos, designs, page headers, button icons, videos, articles, blogs, forums, scripts and other service names are the trademarks of Gear Live Inc.