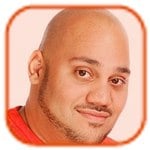 Tweet
Posted by Andru Edwards Categories: Music, Rumors
So if Madonna and Michael Jackson were good friends, why did we never hear a collaboration out of it? The Queen of Pop thought found the King to be "too shy."
The "Revolver" singer spent weeks working with the King of Pop several years ago, but never recorded a duet with him because Michael was scared of Madonna's "provocative" music.
"We spent a chunk of time together, and became friends, but it never happened. I wrote a bunch of words and presented them to him, and he didn't want to go there. He didn't want to be provocative. And I said, 'Well, why come to me?' I mean, that's like asking Quentin Tarantino to not put any violence in his films. I felt like he was too inhibited, too shy."
Madonna paid tribute to Michael in an emotional speech at the MTV Video Music Awards earlier this month. Even though she used the occasion to "say goodbye" to her old friend, the star admits that she can't stop thinking about Michael, and the torment he faced at the hands of the media.
Click to continue reading Michael Jackson Too Shy For Madonna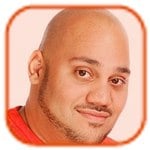 Tweet
Posted by Andru Edwards Categories: Divorce, Meltdowns, Parties, Rumors
Katie Price's rapist asked her to perform another sex act just months after he sexually assaulted her.
The glamour model, who claims that she was raped by a "famous celebrity" in London's West End several years ago, burst into tears when her attacker approached her at a party and demanded oral sex.
The 31-year-old beauty, known as Jordan, told a friend, "He said 'How about a b***j**'. I was horrified and burst into tears. Now every time I see his face on TV I shudder. It brings back such horrible memories."
A pal added, "He had been leering at her all night. She was disgusted. He just came straight out with it and asked for oral sex. He was obviously a man used to getting his own way."
Katie, whose divorce to singer Peter Andre will be finalized in four weeks, has revealed she voluntarily went to bed with her attacker, who turned "very dark" and violent when she didn't want to have sex.
The source explained, "She said she had gone to bed with the bloke and then things turned very, very dark. She said, 'No', and that she didn't want to continue. She told me, 'He just wouldn't take no for answer'. She didn't want to go to the police because she didn't want to have to go through it all with strangers."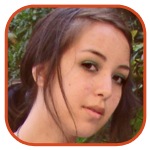 Tweet
Posted by Robin Paulson Categories: Movies, Music, Meltdowns
While we've definitely heard a plethora of crazy things from her, Megan Fox now shares that she doesn't fly on a plan without Britney Spears:
"I developed that (a fear of flying) when I turned 20. All of a sudden I got really afraid to get on airplanes. I had to come up with a way to deal with it because I didn't want to have panic attacks every time I get on a plane. I know for a fact it's not in my destiny to die listening to a Britney Spears album, so I always put that on in my (headphones) when I'm flying because I know it won't crash if I've got Britney on."
Talk about preventative measures…
Read More
| Perez Hilton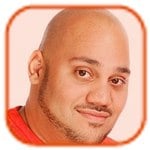 Tweet
Posted by Andru Edwards Categories: Music, Break-ups, Meltdowns
Chris Brown has publicly pleaded for Rihanna to give him another chance.
The 20-year-old singer, who assaulted his on/off girlfriend in February and was recently sentenced to five years probation and six months community labor, has romantically reached out to the "Umbrella" signer online.
He wrote on Twitter, "MY HEART IS INCOMPLETE… the part that is complete is my love for fans, career, friends, family… God. But I'm missing someone or something (sic)."
To ensure it was clear who he was referring to, Chris posted a link to a version of his new song "Changed Man" on YouTube, which features a series of pictures of him and Rihanna together. Among the photographs are several of the couple, who dated for around 18 months, kissing and cuddling, and others of them laughing and whispering to each other.
Chris added on Twitter, "Sorry all, just one of those days."
Click to continue reading Chris Brown Wants Rihanna Back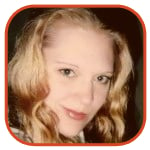 Tweet
Posted by K.C. Morgan Categories: Music, Legal Issues, Rumors
Erie Bonnie is suing Michael Jackson's estate for a "herpes cure, acne cures and arthritis cures" which Bonnie allegedly invented.
In addition to the theft allegations, Erie also claims that "someone from the Jackson family came by my house and shot a 22 pistol in the air. They turned around in a neighbor's driveway and drove away."
Sounds quite…unbelievable.
At any rate, the King of Pop's estate is being sued for nine copyrights, and even an idea for an automobile insurance policy.
So, wait a minute…there's a cure for herpes?
Read More
| Perez Hilton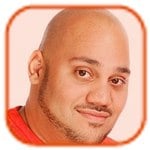 Tweet
Posted by Andru Edwards Categories: Music, Charity, Kind Acts, Rumors
UPDATE: John and Furnish will not we allowed to take home the boy after all. Ukrainian national law prohibits unmarried and/or same-sex couples to adopt.
It seems as if Sir Elton John caught whatever bug Katherine Heigl contracted, as he now wants to adopt a Ukrainian toddler who "stole his heart."
The veteran pop star and his husband David Furnish "would love" to adopt 14-month-old Lev after spending time with him at an orphanage for babies with HIV or who have parents with the disease.
"David and I have always talked about adoption. David always wanted to adopt a child and I always said 'no' because I'm 62, and I think because of the traveling I do and the life I have, maybe it wouldn't be fair for the child. But seeing Lev today, I would love to adopt him. I don't know how we do that, but he has stolen my heart. And he has stolen David's heart and it would be wonderful if we can have a home. I've changed my mind today. He's such a scrumptious thing, bless his heart."
According to orphanage worker Olga Rudneva, Elton said he didn't mind if Lev was HIV positive or not. The tot's mother reportedly lives near the children's home, but has not visited her son since she gave him to the center.
Click to continue reading Elton John Plans to Adopt Ukrainian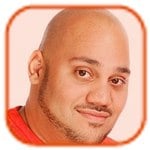 Tweet
Posted by Andru Edwards Categories: Music, Pregnancies
Lily Allen thinks that her best achievement will be raising children.
The "Not Fair" singer, who suffered a miscarriage in 2008, is desperate to become a mother and knows that she'll provide her kids with all the love and care they need.
"I'll be proud once I've had kids and they've grown up all right. I want to do it now. I don't feel like I'm very good at anything in life, and I think that's one thing I probably will be quite good at, being a mum. I think I'll love my kids, and I think I'll do it really well."
Although she is keen to have children, the 24-year-old star doesn't think that she needs to be in a relationship to do so and admits she finds it hard finding suitors. Lily, who is currently dating painter and decorator Sam Cooper, said, "I don't necessarily need a man. It would have to be the right person. It's difficult for me to find someone. I want to be looked after, and I also want to be with someone who is not intimidated by me and what I do. That's quite difficult to find. That person would have to be quite successful and powerful. I'd like him to be proud of me but not impressed."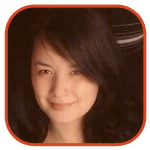 Tweet
Posted by Veronica Santiago Categories: Movies, Pregnancies, Videos, Rumors
On tonight's broadcast of The Jay Leno Show, a supposedly pregnant Halle Berry quieted the rumors once and for all. In a form-fitting dress, the mother of one told the host that she is not expecting another.
"I was getting a complex! Because I was like, I've got to stop with the burgers or something!" Berry said of the increased media speculation.
Will this denial keep Perez Hilton from pointing at her belly? We shall see!
Read More
| People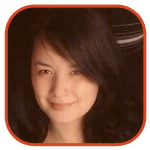 Tweet
Posted by Veronica Santiago Categories: Movies, Television, Celebrity Babies
Just a week after revealing their adoption plans, Katherine Heigl and husband Josh Kelley are showing off their new baby.
The 10-month-old girl, who came from Korea, has been named Nancy Leigh after the actress' mother (Nancy) and adopted sister (Margaret Leigh). Naleigh (their daughter's nickname) comes approximately a year after the couple began the adoption process.
The family photos were posted on the Jason Heigl Foundation's website. The organization, created in honor of Katherine's deceased brother, raises awareness of inhumane animal treatment in addition to providing medical and placement needs.
Click to continue reading Katherine Heigl Introduces New Daughter
Read More
| Entertainment Tonight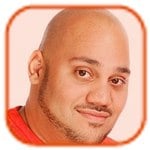 Tweet
Posted by Andru Edwards Categories: Music, Divorce
UPDATE: You can read Avril's personal note on the divorce here.
Whispers about a possible split have just grown louder. It's now being reported that divorce papers will be filed shortly for Avril Lavigne and Deryck Whibley.
Avril is said to have asked Deryck, whom she wed three years ago, to move out of their Los Angeles mansion after calling time on their relationship. "She dumped him and told him she was leaving him. She wants to move on," a source told Us Weekly magazine.
The Sum 41 rocker is apparently "crushed" by his wife's decision and was hoping to work through their problems.
Avril, 24, is so determined to distance herself from the relationship that she has decided to ditch tracks she worked on with Deryck from her upcoming album. "She is going to do new songs that don't have his mark on them. She wants no trace of him," a friend told the magazine.
The couple's marriage has reportedly been in trouble for months now, with Avril often seen partying with friends without her husband. In June, Deryck went to the Los Angeles premiere of Transformers: Revenge of the Fallen alone while Avril spent a week holidaying in Saint-Tropez with pals.
Deryck, 29, was also not present when Avril showed her new clothing collection at New York Fashion Week on Monday. Whibley's representative did not comment on the report, while Lavigne's could not be reached.
Read More
| Us Weekly

© Gear Live Media, LLC. 2007 – User-posted content, unless source is quoted, is licensed under a Creative Commons Public Domain License. Gear Live graphics, logos, designs, page headers, button icons, videos, articles, blogs, forums, scripts and other service names are the trademarks of Gear Live Inc.