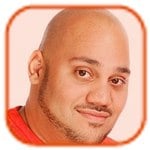 Tweet
Posted by Andru Edwards Categories: Movies, Television
Zooey Deschanel thinks that Hollywood stars are too thin. The New Girl actress isn't a fan of the recent trend of stick thin actresses and thinks many of her contemporaries look "much, much too skinny."
In an interview for the February 2013 issue of Glamour, she said, "Actresses have definitely gotten thinner over the course of my lifetime. Women I admired growing up - Debra Winger, Diane Keaton, Meryl Streep--were all beautiful and thin, but not too thin. There are a lot of actresses who are unhealthy-skinny - much, much too skinny. You can't Pilates to that. I'm a very small person, and if I lost 15 pounds, I'd look like them; it's scary. For young girls, what does that say? You need to look this way to be successful? That's not true. You do not need to look or be anorexic to be successful in Hollywood. The range of what's acceptable is larger than what people believe."
Zooey also revealed her parents and grandparents are her relationship idols:
Click to continue reading Zooey Deschanel Slams Skinny Actresses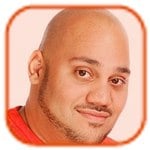 Tweet
Posted by Andru Edwards Categories: Movies, Dating
Jessica Chastain will never date an actor again.
The Zero Dark Thirty actress previously romanced a famous movie star during her time at The Juilliard School - New York's esteemed performing arts academy - but she spent the whole evening "freaking out" that the pair would be snapped by the paparazzi, so she has vowed never to repeat the experience.
"I have a rule. No actors. I have dated an actor before, at Juilliard, but since then, I've only been on a couple of dates with one and I was so freaked out someone was going to take a picture of us, because they were famous," she said.
The 35-year-old beauty finds it "boring" talking about her acting work with potential lovers, but she enjoys discussing films with boyfriends in the same way as a 15-year-old fan of big screen productions: "I realized I wanted just to be able to hang out with someone ... And I didn't want to talk about the business, first of all. I love movies. But I love talking about them like when I was 15 years old. I'm a film fan, but I don't want to talk about auditions or what movie I'm gonna do. I find that so boring."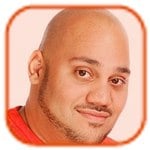 Tweet
Posted by Andru Edwards Categories: Music, Television, Legal Issues
Kanye West was pulled over by police for speeding this morning.
The "Stronger" rapper, whose girlfriend Kim Kardashian is pregnant with their first child, was stopped by authorities earlier today after they spotted him accelerating down Sunset Boulevard in Los Angeles having left the Chateau Marmont hotel. Gossip site TMZ reports that Kanye, 35, was also questioned about the tinted windows on his car, however the rapper was let off lightly and given only a caution before the police sent him on his way.
Since announcing his and Kim's good news on stage in Atlantic City on Sunday evening, Kanye has reportedly agreed to continue filming for his girlfriend's reality TV show Keeping Up with the Kardashians and spin off show Kourtney and Kim Take Miami to show her how much he cares for her.
"Kanye will do anything for Kim. He didn't want to be on at all - or one episode. But he gave in for Kim," a source said.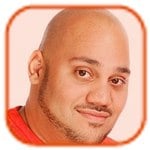 Tweet
Posted by Andru Edwards Categories: Music, Television, Pregnancies, Videos
Jessica Simpson has been "obsessed" with her weight her entire life.
The Fashion Star mentor - who lost 60 pounds on the diet program following the birth of her first daughter Maxwell seven months ago, before announcing she is pregnant with her second child - admits she was a yo-yo dieter all of her life.
In a newly released Weight Watchers 360 advertisement in which she teams up with the company's other spokesperson Jennifer Hudson, that will hit screens on Thursday, the 32-year-old star says, "I obsessed about my weight my whole life... I was always on some new life-stopping diet." The former size 0 star then claims Weight Watchers, "let's me be me," and says "I amazed myself."
Meanwhile, Dreamgirls star Jennifer admits that the program completely changed her life as well and helped her lose 80 pounds over the past two years. "I was overweight my whole life. I figured I was just born that way," the 31 year-old singer says.
Click to continue reading Jessica Simpson "Obsessed" with Weight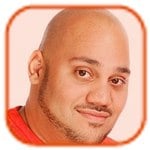 Tweet
Posted by Andru Edwards Categories: Television, Features
Julianne Hough has revealed she was abused as a child.
The Rock of Ages star - who is in long-term relationship with American Idol presenter Ryan Seacrest - claims she was "abused mentally, physically, everything" after moving to London from her native Utah to study dance as a youngster.
"I was 10-years-old looking like I was 28, being a very sensual dancer. I was a tormented little kid who had to put on this sexy facade because that was my job and my life. But my heart was the same, and I was this innocent little girl. I wanted so much love. While I was in London, I was abused mentally, physically, everything," the 24 year-old told Cosmopolitan.
The former Dancing With The Stars performer admitted that things got much worse when she hit puberty: "When I started hitting puberty, when I started becoming a woman and stopped being a little girl. I was told if I ever went back to the United States, three things were going to happen. One: I was going to amount to nothing. Two: I was going to work at Whataburger. And three: I was going to end up a slut. So it was like, I can't go back, I have to be this person."
Click to continue reading Julianne Hough Was Abused as a Child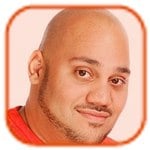 Tweet
Posted by Andru Edwards Categories: Movies, Television, Child Stars, Rumors
Lindsay Lohan has allegedly been evicted from her home.
The Liz & Dick star - who is currently in London amid reports she is set to appear on Celebrity Big Brother - is said to have been booted out of her Beverly Hills mansion after struggling to pay its $8,000-a-month rent.
A source looking at properties in the area told Hollyscoop, "I went house hunting in Beverly Hills and the realtor told me that she was shown a house and the realtor said that it was Lindsay's last home. She had just recently left because she could no longer afford it."
The property is the same one that was given a $200,000 revamp as part of the Bravo series Million Dollar Decorators and Lindsay's lease was previously said to be valid until next month.
The 26-year-old actress, who has spent much of the last few months living in her home in New York, was said to have initially cooperated with producers and filmed a furniture-shopping segment last March, along with other footage at the house. But once the renovations were completed, Lindsay allegedly stopped communicating with the show's team.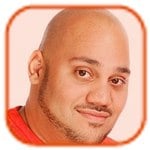 Tweet
Posted by Andru Edwards Categories: Movies, Paparazzi Photos
Emma Stone is "paranoid" of the paparazzi. The 24-year-old star is so wary about being caught on camera doing something embarrassing that she acts differently to how she would if there was no one following her.
"It's weird in Los Angeles - [paparazzi are] hiding out everywhere. The hardest thing is that it makes me act like an a**hole because I now have this weird level of paranoia that I never had before. It feels like having a private investigator on you or something. You find yourself walking around holding your head up like you're looking in the mirror - and your friends are wondering what's wrong with you. Then I feel like a jerk because half the time there's nobody there... still, I really don't want to be caught with a burger all over my face."
Emma - who is dating her Amazing Spider-Man co-star Andrew Garfield - always wanted to be an actress and was so determined to reach her goal that she once told her mother Krista she would "die" if not given the chance to act.
Click to continue reading Emma Stone Constantly Aware of the Paparazzi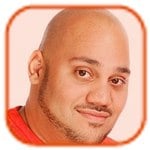 Tweet
Posted by Andru Edwards Categories: Movies, Celebrity Babies, Pregnancies
Anne Hathaway wants to adopt children and have "a few" naturally.
The 30-year-old actress is very keen to start a family with her actor and jewelry designer husband Adam Shulman - whom she married in September - and while the brunette beauty would love to have as many kids as she can "afford," she insists each one must feel "special."
"I've wanted to be a mom since I was 16. I'm 30 and I want to have a family of a certain size. I'll start with one healthy kid but I'd like to have a few naturally and adopt. I gotta get on it, you know? I'd like to have as many as I can afford, not just financially but in terms of time, because you want to make sure each one feels special. I've had one goal in mind for the past 12 years, which is: get a movie, get a movie, get a movie. Now I might have to say: get a baby, get a baby, get a baby," she said.
Click to continue reading Anne Hathaway Wants to Adopt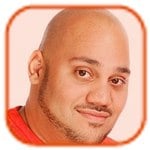 Tweet
Posted by Andru Edwards Categories: Television, Rumors
Sofia Vergara was caught up in a New Year's Eve nightclub row which resulted in her fiance being thrown out.
The Modern Family actress' businessman lover Nick Loeb was kicked out of exclusive Miami hotspot Story after a heated argument broke out in the VIP area when Sofia posed for a photograph with a fan. Nick got into a row with a nearby table and after a scuffle broke out security guards grabbed him and threw him out of the back door of the club with Sofia following him out.
In the fracas, the 40-year-old Columbian actress' breasts were exposed leaving her embarrassed in front of onlookers and her 20-year-old son who was also present. "In the early hours, Nick got into a dispute with somebody at a neighboring table. Some pushing and shoving started. Sofia stepped in to try to calm the situation, but somehow she ended up getting pushed and shoved also. Her strapless dress was torn or pulled down in the melee, exposing her cleavage in front of other people and her son Manolo who was so offended he left the club. It was crazy," an eyewitness told The New York Post.
Click to continue reading Sofia Vergara Involved in Miami Club Fight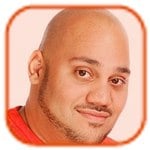 Tweet
Posted by Andru Edwards Categories: Sports, Child Stars, Rumors
David and Victoria Beckham have enrolled their children in an English school.
The couple are now househunting in London after finding a $24,000-a-year establishment in the UK capital for sons Brooklyn, 13, Romeo, 10, and Cruz, seven, and will make the move from Los Angeles in the summer. David and Victoria are also believed to have found a nursery suitable for their 17-month-old daughter Harper.
"For David and Victoria, the children come first. They have spent months researching schools and after visiting a few earlier this month, have found one they agree on. It's an independent school and will not be fazed by having celebrity children on its books. Both David and Victoria's families are all delighted too as a return to London means they will see so much more of the children," a source close to the couple told the Daily Mirror.
Click to continue reading David and Victoria Beckham Enroll Kids in London School
© Gear Live Media, LLC. 2007 – User-posted content, unless source is quoted, is licensed under a Creative Commons Public Domain License. Gear Live graphics, logos, designs, page headers, button icons, videos, articles, blogs, forums, scripts and other service names are the trademarks of Gear Live Inc.