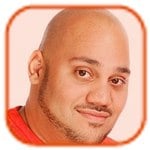 Tweet
Posted by Andru Edwards Categories: Television, Legal Issues, Rumors
Holly Madison's fiance is reportedly facing more than 13 years in prison. The former The Girls Next Door star's partner Pasquale Rotella, who is the father of her two-month-old baby girl Rainbow Aurora, attended a pre-trial hearing in Los Angeles on Monday for a number of serious charges including bribery, embezzlement, conspiracy and conflict of interest.
According to gossip website RadarOnline.com the LA County District Attorney alleges that the owner of Insomniac events used more than $2.5 million in funds from the Los Angeles Memorial Coliseum to pay off city officials so he could host raves in the venue.
Pasquale - who was indicted with five other males - posted a $1.8 million bail and is due back in court on July 29. If convicted the father-of-one, who is due to marry Holly, 33, on August 14, could serve almost 14 years behind bars. But his lawyer Gary Jay Kaufman previously said he is confident that his client will be found innocent, calling the charges "politically motivated and publicity driven."
Click to continue reading Holly Madison's Fiance Facing Jail?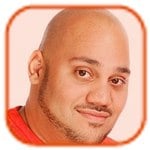 Tweet
Posted by Andru Edwards Categories: Music, Television, Rivalries
LeAnn Rimes sent Brandi Glanville flowers for Mother's Day on Sunday.
The "Can't Fight The Moonlight" hitmaker - whose relationship with Brandi has been strained, due to her affair with her now husband Eddie Cibrian while he was still married to the Real Housewives of Beverly Hills star - made the kind gesture suggesting she wants to burying the hatchet.
Brandi, who has two sons, Mason, nine, and Jake, five, with Eddie, thanked the 30-year-old singer on Twitter, writing, "I thanked @leannrimes on twitter4 my flowers (Sic)."
Click to continue reading LeAnn Rimes Reaches Out to Brandi Glanville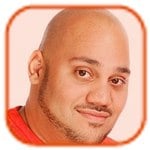 Tweet
Posted by Andru Edwards Categories: Music, Features
Carrie Underwood admits she is little "selfish" and isn't ready to have children. The 30-year-old country singer - who married Canadian ice-hockey star Mike Fisher in July 2010 - says she has a tough time forming new relationships and wishes she had a softer personality.
The "Blown Away" hitmaker told the June issue of Marie Claire magazine, "I don't feel old enough to have kids. I know I am mature. But being responsible for another human? I'm not a mushy person at all. We were never a huggy family. Or a 'let's talk it out' family. Technically I have siblings but they are quite a bit older than me - I was the accident - so I have the only-child syndrome going on. I'm a little more selfish, a little more independent, a little closed. I do wish I were softer. I wish I were able to form relationships better. But hey, I mean...I'm not a sociopath."
The former American Idol star, who rose to fame after winning the reality TV show in 2005, also feels very "awkward" and her husband often makes fun of her for it: "My husband calls me the queen of awkward moments. Anything that can be made awkward, I will make it awkward."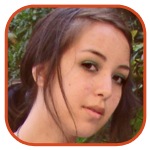 Tweet
Posted by Robin Paulson Categories: Movies, Features
Like so many other stars who are now praised for their talent and beauty, True Grit star Hailee Steinfeld was bullied at school.
The 16 year-old has signed up to support The Trevor Project, an organization that sets out to protect and empower bullied LGBT teens. Steinfeld explained in a recent interview why her bullied past inspires her to help others:
"Bullying is something I went through, from third to sixth grade, when I got pulled out [of school]. I still go through it. And if I can be the person who says, 'Trust me when I tell you it will be OK,' then I will be that person."
Wise beyond her years, Steinfeld also offered some insight as to why bullies act the way they do: "Often bullies are taking something [personal] out on others. If they use that energy to make someone smile, we can save so many people in the long run."
The full interview - in which the Californian teen opens up about upcoming roles - appears in next month's Glamour.
Read More
| Daily Mail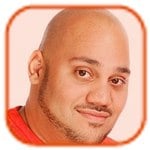 Tweet
Posted by Andru Edwards Categories: Movies, Features
Angelina Jolie has undergone a double mastectomy.
The 37-year-old actress - whose mother Marcheline Bertrand died in 2007 after battling ovarian cancer - took the decision to have both of her breasts removed despite being healthy, as she has been found to have the BRCA1 cancer gene, giving her an 87 per cent chance of developing breast cancer and 50 per cent risk of ovarian cancer.
Writing in the New York Times, Angelina said, "My doctors estimated that I had an 87 percent risk of breast cancer and a 50 percent risk of ovarian cancer, although the risk is different in the case of each woman. Only a fraction of breast cancers result from an inherited gene mutation. Those with a defect in BRCA1 have a 65 percent risk of getting it, on average. Once I knew that this was my reality, I decided to be proactive and to minimize the risk as much I could. I made a decision to have a preventive double mastectomy. I started with the breasts, as my risk of breast cancer is higher than my risk of ovarian cancer, and the surgery is more complex. On April 27, I finished the three months of medical procedures that the mastectomies involved. During that time I have been able to keep this private and to carry on with my work."
Click to continue reading Angelina Jolie Has Double Mastectomy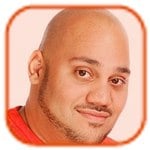 Tweet
Posted by Andru Edwards Categories: Music, Pregnancies, Rumors
Beyonce is reportedly pregnant. The "Grown Woman" singer - who welcomed her first child, daughter Blue Ivy Carter, into the world in January 2012 - is said to be expecting again with her rapper husband Jay-Z.
The New York Post newspaper claims "multiple sources" told them Beyonce, 31, is pregnant following her attendance at the star-studded Met Ball last week, where the star's rumored pregnancy was the talk of the night. The pop superstar is said to have "carefully" hidden her baby bump in a high-waisted Givenchy gown, but according to the report, multiple photos have surfaced of Beyonce sporting a growing stomach on her 65-date Mrs. Carter Show world tour, which touched down in Dublin, Ireland, last night.
The "Girls (Run the World)" hitmaker's spokesperson couldn't be reached for comment by the newspaper, but Beyonce and Jay-Z - real name Shawn Carter - remained tight-lipped about her first pregnancy until sensationally announcing it live at the MTV Video Music Awards in August 2011.
Click to continue reading Beyonce Pregnant with Second Child?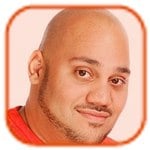 Tweet
Posted by Andru Edwards Categories: Movies, Television, Kind Acts
"Greatest ex" Charlie Sheen flew Denise Richards home in a private jet so she could see her children.
The Wild Things actress was "bummed" to miss Mother's Day on Sunday as she was in New York City to film her TV show Twisted, but her former husband - with whom she shares two daughters, Sam, nine, and seven-year-old Lola - had his exclusive plane whisk her back to Los Angeles the same day so she could be with her kids.
"Quick 24 hr trip to NY to film an exterior scene for #twisted bummed to miss Mother's Day morning with the kids ... grampa Irv is in charge:) I've never had to work on Mom's day ... shooting exteriors for #Twisted #NY then home tonight! Made a stop at #FAO for toys for the kiddies."
After finishing her day's work, she later wrote, "Greatest ex @charliesheen my mom's day gift flying me home on his plane so I can take the kids to school. (sic)"
Click to continue reading 'Greatest Ex' Charlie Sheen Jets Denise Richards Home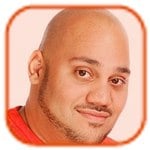 Tweet
Posted by Andru Edwards Categories: Movies, Television, Dating
Separate houses is the key to George Clooney and Stacy Keibler's happy relationship. The couple have been dating for almost two years and friends believe their romance has lasted this long because they don't live together.
"She still has her own place in LA. She thinks it's best not to give it up completely and George agrees. She never goes there. She practically lives at George's - that's definitely a sign he's committing 100 per cent to her," a source said.
Although Stacy, 32, doesn't officially live with the 52-year-old actor, George has made changes to his pad to make the ex-WWE wrestler feel comfortable. "He had a mega closet built for her. She's such a big part of his life now that he's customizing his home to fit their needs as a couple. It's very sweet!" the source added.
It was recently reported that one of the things the Hollywood heartthrob likes most about Stacy is her independence because too many of his ex-lovers suffocated him. "She goes off and does her own thing whenever George is spending time with his pals or is deep into a film project - she doesn't even call him. But eventually, he starts missing her and he's the one who calls. She lets George come to her," an insider previously said.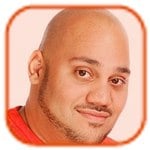 Tweet
Posted by Andru Edwards Categories: Movies, Pregnancies, Features
Channing Tatum has been calling Sienna Miller for baby advice. The 32-year-old actor's wife Jenna Dewan-Tatum is currently pregnant with the couple's first child and he has turned to his G.I. Joe: The Rise of Cobra co-star Sienna for tips on what to expect.
"It's an on-going phone conversation, he's actually in London so I've been helping him out a lot. We've got the same obstetrician, same everything," Sienna said.
Channing and Jenna are living in London while he films Jupiter Ascending and Sienna is in New York with her fiance Tom Sturridge and their daughter Marlowe but she is "more than happy to be on-call" for the pair.
Jenna, 32, recently revealed Channing has been looking after her during the pregnancy and has been tending to her every need:
Click to continue reading Channing Tatum Asks Sienna Miller for Baby Advice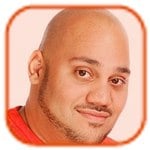 Tweet
Posted by Andru Edwards Categories: Movies, Drugs, Legal Issues, Rumors
Lindsay Lohan will be jailed if she leaves the Betty Ford Center early.
The 26-year-old actress - who began 90 days of court-ordered treatment nine days ago after pleading "no contest" to lying to police about being behind the wheel during a car crash last June - is reportedly "freaking out" and threatening to quit the rehab facility in Rancho Mirage, California because doctors have cut off her supply of Adderall but has been warned she will be hauled before Judge James Dabney and sent to jail if she quits.
"The judge overseeing Lindsay's case has made it crystal clear that if she defies the agreement, it's jail time. Judge Dabney signed off on Betty Ford and he expects her to remain there for 90 days. If she does, that will be a violation of her probation and the judge will send her to jail," a source said.
Betty Ford's doctors rarely prescribe adults Adderall because they believe there are plenty of alternative treatments and also think that many people misuse the drug to control their weight.
Click to continue reading Lindsay Lohan Will Be Jailed if She Leaves Rehab
© Gear Live Media, LLC. 2007 – User-posted content, unless source is quoted, is licensed under a Creative Commons Public Domain License. Gear Live graphics, logos, designs, page headers, button icons, videos, articles, blogs, forums, scripts and other service names are the trademarks of Gear Live Inc.