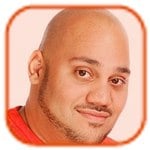 Tweet
Posted by Andru Edwards Categories: Movies, Music, Divorce, Rumors
Katy Perry wants to give her relationship with Russell Brand another go. The former couple ended their 14-month marriage in December when Russell filed for divorce citing "irreconcilable differences" - but Katy, 27, has reportedly had a change of heart.
"Katy's been trying to get him back! She's a lost soul right now," a source said.
Russell, 36, has since moved on with model Nikolett Barabas, while Katy has been linked to Chanel star Baptiste Giabiconi. But according to US Weekly, a recent trip to India - where she tied the knot with the Arthur actor in October 2010 - made her realize what she had lost.
"She'd already been missing Russell. Being back there stirred up even more old feelings," the insider added.
However, a reunion may be a long way off with the pair still "trying to get to the point where they can at least be friends."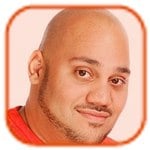 Tweet
Posted by Andru Edwards Categories: Music, Television, Divorce, Celebrity Babies
Heidi Klum describes the end of her marriage as a "curveball."
The supermodel and singer Seal split in January after seven years of marriage, and Heidi is still figuring out how to adjust to the changes in her life.
"Sometimes life throws you a curveball, and then you just figure it out and deal with it, but my dream always was that - to have the perfect family and have lots of children and a beautiful garden and trampolines and swings and things. I had dreams of how I wanted things to be and planned for things and, as we all know today, they don't always turn out as you dreamt them in your head," she told Allure.
Heidi - who raises children Leni, seven, Henry, six, Johan, five, and two-year-old Lou with Seal - added she doesn't feel any resent about the split, which her former husband has said was caused by them growing apart: "I don't resent anything that ever happened. Things just turn out the way they turn out."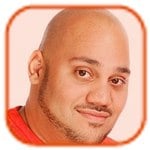 Tweet
Posted by Andru Edwards Categories: Movies, Child Stars, Drugs, Drunk, Legal Issues, Parties, Rumors
Lindsay Lohan's "inability to tell the truth" is putting her latest acting role in jeopardy.
Producers behind the troubled actress' next role, a television biopic of Elizabeth Taylor, are worried by conflicting reports of an alleged altercation with a female at the Chateau Marmont hotel earlier this month.
Lindsay claims she was not at the hotel on April 5, but the woman, Marisa Dugas, has filed a police report accusing her of battery. Two further reports have been given, claiming Lindsay - who was released from probation last month - was present at the party.
A source told RadarOnline.com producers "are extremely concerned about Lindsay's hard partying ways. Here are the facts, since she was formally taken off formal probation, she has been at the Chateau Marmont several times. She was definitely at the nightclub when the assault allegedly took place. However, Lindsay told the producers that she wasn't there, so even if she isn't charged with a crime, her inability to tell the truth is hurting her, period."
Click to continue reading Lindsay Lohan Worries Producers with Her Conduct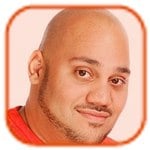 Tweet
Posted by Andru Edwards Categories: Movies, Dating, Rumors
Ashton Kutcher is reportedly dating Mila Kunis. The Two and a Half Men actor is said to have enjoyed several dates with Mila, whom he starred with in That '70s Show.
According to X17 Online, the pair have been spotted together on multiple occasions and they have both spent nights at each others' houses. Yesterday, Ashton and Black Swan star Mila spent the day furniture shopping and then enjoyed a sushi dinner at Los Angeles restaurant Asanebo, before heading back to Ashton's Hollywood Hills home.
Click to continue reading Ashton Kutcher Dating Mila Kunis?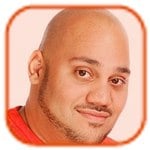 Tweet
Posted by Andru Edwards Categories: Music
Nicki Minaj has deleted her Twitter account after getting angry about her music being leaked online.
The "Turn Me On" singer became annoyed after fan site NickiDaily posted leaked tracks from her relaunched album Pink Friday: Roman Reloaded, causing her to state she would not be returning to the social networking site.
"And that's exactly why I'm paying the barbz DUST right now! And deleting my Twitter. Smdh - don't cry for me argentina. Like seriously, its but so much a person can take. Good f***ing bye. (sic)" she wrote in a series of posts.
She briefly returning to the site yesterday, Tweeting, On second thought I'll just follow a new set of barbz. The ones I follow r very mean and ratchet. *side eyes them* *looks into the sea for more* (sic)"
Her account has now been deleted and she has 30 days to reinstate her username should she change her mind.
(FYI - You can also follow VIP Breakdown on Twitter.)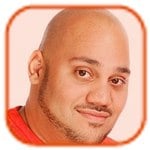 Tweet
Posted by Andru Edwards Categories: Movies, Dating, Photos, Paparazzi Photos
Emma Watson was spotted kissing her new boyfriend at the Coachella music festival over the weekend.
The Harry Potter actress and her latest love - believed to be American student Will Adamovicz - have reportedly been dating since meeting in Oxford six months ago where they are both studying and weren't shy about showing their affection for each other.
The couple kissed and cuddled while watching bands including the Arctic Monkeys perform at the festival in California. A dressed down Emma - who turned 22 yesterday - sported jeans, a leopard print scarf and a feathered gilet with sunglasses as a hairband.
Last year, Emma complained men are intimidated by her fame and never ask her out: "It must be the fame wall. It must be the circus that goes around me. I find it hard to believe I can be intimidating."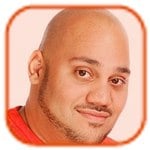 Tweet
Posted by Andru Edwards Categories: Music, Television, Hook-ups, Rumors
Dannii Minogue is reportedly "in a dark place" following claims she had a fling with Simon Cowell.
The 40-year-old singer-turned-fashion designer enjoyed several nights of passion with The X Factor boss after joining the judging panel in 2007, according to a new unauthorized biography, Sweet Revenge: The Intimate Life of Simon Cowell.
But having just split with Kris Smith, the father of her 21-month-old son Ethan, the revelation is said to have pushed an already upset Dannii to breaking point: "She's understandably distraught by all of this coming out just as she's struggling to cope with the breakdown of her relationship with Kris. It was all such a long time ago and to have to deal with it now in the wake of the last few weeks is just too much. She is incredibly raw and this is the last thing she wants to endure," a source said.
In the book, Simon, 52, is quoted as saying, "I had a crush on her. It was Dannii's hair, the sexy clothes and the t**s. I was like a schoolboy. She was foxy. She was a real man's girl. Very feminine."
Click to continue reading Dannii Minogue 'in a Dark Place' Over Simon Cowell Sex Claims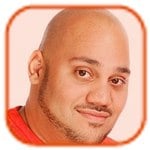 Tweet
Posted by Andru Edwards Categories: Movies, Rumors
Brad Pitt and Angelina Jolie are planning to move to England for two years. The couple - who lived in the London suburb of Richmond last year while Brad shot World War Z - want to return to the pretty town while Angelina shoots three England-based movies back-to-back.
Filming starts on drama Maleficent next month, then the mother-of-six will join Brad in Ridley Scott's The Counselor before working on a Danny Boyle movie.
"They loved it when they were in the UK last year. They like the culture and are happy for their children to receive schooling here. They think Richmond is a beautiful part of the world. Angelina starts work on her next film, Maleficent, in about three weeks so Brad will look after their brood over summer as he won't start work on the Ridley Scott film until September," a source said.
But with such a hectic work schedule line up, the loved-up pair - who announced their engagement on Friday - still haven't decided when to tie the knot. "No date has been set yet but they'll probably go back to their home in France to get married," the insider said, talking to The Sun.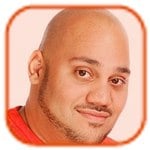 Tweet
Posted by Andru Edwards Categories: Movies, Break-ups, Rumors
Amanda Seyfried has reportedly split with Josh Hartnett. The 26-year-old In Time actress has apparently called time on their four-month fling because she is too busy filming Les Miserables in London while Josh is over in New York.
"Amanda's been flying home to Los Angeles when she's not in the studio. She has been trying to see Josh but it hasn't worked. She decided to end things," a source told The Daily Mail.
The pair first hooked up in January after being introduced by mutual friends, and were recently spotted taking a romantic stroll on the beach with Amanda's dog Finn. However, the Mamma Mia! actress' change of heart means she is once again alone, although she admits singledom had its plus sides:
"In the past, whenever a relationship of mine ended, my friends would tell me to be single for a while - that it would be good for me. You don't have to check in with anybody except your mother, and there's all this freedom. You realise how many pressures come from being with someone."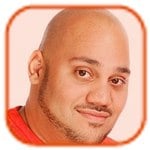 Tweet
Posted by Andru Edwards Categories: Movies, Engagements, Weddings, Hair Styles, Rumors
Anne Hathaway has reportedly postponed her wedding because of her newly-cropped hair.
The 29-year-old actress - who has had to lose weight and cut off her long locks to play dying prostitute Fantine in the film adaptation of Les Miserables - apparently wants to wait for her hair to grow back before tying the knot with fiancé Adam Schulman.
"Anne's worried there won't be time to get back in shape and grow her hair for a summer wedding. She also has to promote her movie Batman. They are thinking about postponing until later this year or maybe 2013," a source told The Daily Mail.
The couple announced their engagement in November and Anne explained he "ruined" her plans to stay single: "We hit if off immediately but it took us a pretty long time to get together. He thought that I had a boyfriend and I thought that he had a girlfriend, so I thought that I'd better keep my distance because I didn't want to be that girl. I am very much in love with him, [only] Adam totally ruined my plan. I was really actually looking forward to a little alone time, and then I fell in love like a fool!"
© Gear Live Media, LLC. 2007 – User-posted content, unless source is quoted, is licensed under a Creative Commons Public Domain License. Gear Live graphics, logos, designs, page headers, button icons, videos, articles, blogs, forums, scripts and other service names are the trademarks of Gear Live Inc.