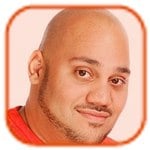 Tweet
Posted by Andru Edwards Categories: Music, Television, Pregnancies
Nick Lachey and Vanessa Minnillo are expecting their first child together.
The couple - who married last July - will welcome the baby into the world late summer and are "overwhelmed" at the prospect of becoming parents.
Co-hosting Live! With Kelly this morning, Nick confirmed, "I've had a chance to do a lot of great things in my career and my life but this is the one thing that, more than any other, I look forward to. The fact that it's actually here, it's overwhelming."
Though they haven't found out the sex of the baby yet, Nick says they "definitely" will and have already started discussing names: "We definitely want to know [the sex]. I can't take the knowledge that someone out there knows, but I don't know. It's like watching a sports game on TiVo. If it's a girl, I think it might be Sophia. If it's a boy, I'm not sure. Colin John Lachey [has always been a favorite]. Call him C.J. for short. C.J. Lachey."
Nick revealed the Total Wipeout host has been experiencing some cravings since conceiving: "She loves Mexican food. She could eat a burrito every day of the week."
Read More
| People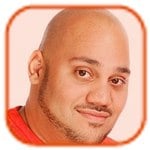 Tweet
Posted by Andru Edwards Categories: Movies, Television, Break-ups, Dating, Parties, Rumors
Elle Macpherson has reportedly split with Jeff Soffer.
The 47-year-old supermodel - who got with the property billionaire in 2009 following her 2005 split from fiancé Arpad Busson - is believed to have recently called time on their relationship. According to a source, the strain of the Fontainebleau hotel group owner's $635 million legal business battle played a part in the demise of their romance.
"They were dating but it was rather on and off. She used to visit Jeff in Miami but they didn't spend Christmas together - she went home to Australia instead. She was due to go to an art festival in December with him but cancelled," the insider told the Daily Mail.
Meanwhile, Elle's ex Arpad - with whom she has sons Arpad, 14, and Aurelius, nine - is expecting a child with Kill Bill actress Uma Thurman. "There's a part of her that never really got over Arpad. But she's concentrating on moving on from Arpad and now Jeff too," the source added.
Click to continue reading Elle Macpherson 'Splits With Boyfriend'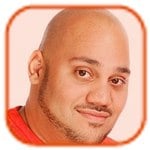 Tweet
Posted by Andru Edwards Categories: Music, Hook-ups, Rumors
Whitney Houston reportedly had a year-long affair with Jermaine Jackson.
The late-singer - who died at the age of 48 last month - became close to Michael Jackson's brother when he was brought into to work with her early in her career in the mid 1980s, and although he has previously claimed they had strong feelings for each other in an autobiography, it is now believed they were "lovers."
Click to continue reading Whitney Houston Had Relationship With Jermaine Jackson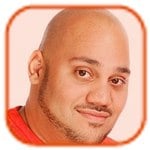 Tweet
Posted by Andru Edwards Categories: Music, Dating, Engagements, Rumors
Madonna's boyfriend Brahim Zaibat has reportedly proposed to her.
The 53-year-old singer - who has been dating the 24-year-old French dancer since 2010 - is still considering her response, and although the twice-married star has previously said she would rather get "hit by a train" than marry again, she is giving it serious thought.
"Brahim asked Madonna to marry him at a Kabbalah Center a few weeks ago, but Madonna hasn't given him an answer yet. She doesn't want to rush into anything. She is very happy with Brahim, although her friends are not sure she is ready for marriage again. That said, Madonna has a real fear of being on her own. It's a major issue for her, and she loves having a man in her life who is young and makes her feel young," a source told the Mail.
Madonna has previously said she would love to be "swept off her feet" again: "Every girl wants to be swept off her feet by a knight in shining armor. Even if we are sophisticated, intelligent, evolved human beings, we like to think in the back of our minds that Mr. Right is going to sweep us off our feet and take us into the sunset, and we're going to live happily ever after."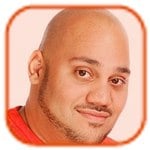 Tweet
Posted by Andru Edwards Categories: Movies, Dating
Rachel McAdams isn't always convinced her boyfriend Michael Sheen is speaking English.
The 33-year-old actress has been dating the Welsh actor since July 2010 and the pair are often amused by the phrases they each use that are particular to their birthplaces.
"Communication can be interesting because he comes out with all these wonderful British sayings, which in turn makes me come up with my own Canadian sayings. Sometimes I wonder if we're even speaking the same language. Some days I even say to him, 'Are you sure you're speaking English?' And he will look at me and say, 'Ahem, I think you'll notice that we invented English...'"
Rachel admits her relationship with Michael - who has 13-year-old daughter Lily with ex-girlfriend Kate Beckinsale - can be a "challenge"' because of the amount of travelling they do, but they manage to make their union work.
Click to continue reading Rachel McAdams Can't Understand Michael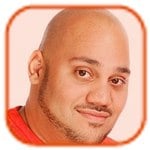 Tweet
Posted by Andru Edwards Categories: Weddings, Child Stars
The wedding of Britain's Prince William and Duchess Catherine was "deeply romantic."
Actress Sophie Winkleman - who is married to William's cousin Lord Fredrick Windsor - was very impressed with how well the couple coped tying the knot in such a hugely public way: "I don't know how it managed to capture the feeling of amazing love when it was such a stunningly impressive global occasion but it did. It really was deeply romantic."
Despite her husband's regal background, Sophie insists her spouse's family have been very "welcoming" towards her: "When I went to my first formal occasion, I was definitely wobbly, but the whole family has been very welcoming and warm. And let's face it - all families are pretty complicated."
Sophie admitted she feels "saved" by fashion house Armani as she can always rely on their creations when she has to attend formal events: "Armani saved me. Very fashiony things I can't cope with and I don't know if they suit me, but classic stuff tends to work. Armani clothes are beautifully cut and vey imaginative in their own way but they don't wear you."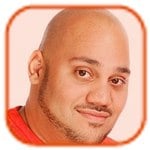 Tweet
Posted by Andru Edwards Categories: Music, Obituaries
Davy Jones will be buried in Florida, a representative of the singer has confirmed.
The Monkees star - who was born in Manchester, North West England - will be laid to rest in the state, where he lived with his wife Jessica Pacheo, following his death from a heart attack aged 66 earlier this week. No further details of the funeral have been announced, while public memorials are being planned in New York and the UK to mark the singer's life, but exact dates are yet to have been confirmed, TMZ.com reports.
Click to continue reading Davy Jones To Be Buried in Florida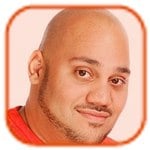 Tweet
Posted by Andru Edwards Categories: Music, Divorce, Legal Issues
Whitney Houston and Bobby Brown had a prenuptial agreement drawn up before they got married.
The late singer - who passed away last month at the age of just 48 - signed the document on July 17, 1992, and as well as banning him from accessing her will, it stated the income both parties earned during their marriage would remain separate property.
"Houston shall have the right to dispose of her Separate Property by Last Will and Testament in such manner as she may, in her own uncontrolled discretion deem proper. All future earnings, income, and accumulations resulting from each of the party's respective personal activities, skills, efforts and work (including but not limited to each party's respective earnings, income and accumulations derived from recording contracts, movie contracts, other media contracts, concert tours, endorsements, personal appearances....shall remain separate," the agreement read, obtained by RadarOnline.com.
Click to continue reading Whitney Houston Had Pre-Nup With Bobby Brown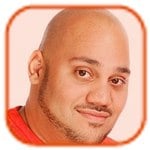 Tweet
Posted by Andru Edwards Categories: Movies, Celebrity Babies
Angelina Jolie says Brad Pitt has had to become tougher on their children.
The Oscar-winning actress raises six children with the actor - Maddox, 10, Pax, eight, Zahara, seven, Shiloh, five, and three-year-old twins Knox and Vivienne - and while she has always been the stricter parent in the past, Brad has now had to be more involved with the discipline.
"I used to be the tougher parent but since the birth of the twins, Brad's had to play bad cop more often. It also depends on which of the children we are talking about. Brad has always had this incredible bond with Mad, who's very smart, and Brad loves teaching him about history and art and culture - it's an amazing thing to watch them together. I think I'm a little closer to the girls, maybe, but he's always making them laugh. The children are usually very well-behaved though."
Click to continue reading Strict Dad Brad Pitt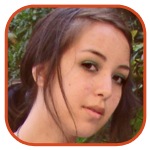 Tweet
Posted by Robin Paulson Categories: Television, Photos
"Yes, you can buy the jeans at Kmart. But not the booty…"
- Julie Bowen Tweeting a photo of her Modern Family co-star Sofia Vergara "getting sassy at Disneyland."
(Make sure to check out our other notable quotes.)
Read More
| People

© Gear Live Media, LLC. 2007 – User-posted content, unless source is quoted, is licensed under a Creative Commons Public Domain License. Gear Live graphics, logos, designs, page headers, button icons, videos, articles, blogs, forums, scripts and other service names are the trademarks of Gear Live Inc.