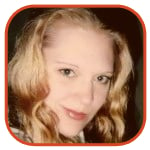 Posted by K.C. Morgan Categories: Television, Break-ups, Divorce, Legal Issues, Rivalries, Paparazzi Photos, Rumors, Where Are They Now?
This probably isn't the first time someone tried to cite a case of stupidity as a legal defense. Jon Gosselin, calling himself "an unsophisticated father of eight," says he was in no position to sign a contract with TLC. He had no lawyer or manager to guide him, you see, so he can hardly be held accountable for putting his own legal name on legal paperwork.
Gosselin said the deal was bad from the start (so why did he continue for so many seasons…?), they only pulled down $2,000 per episode. He even attacked the cable network on another front, saying that TLC violated child labor laws. TLC denies these claims and states that Gosselin did have a lawyer at the contract meetings.
Read More
| TMZ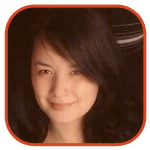 Posted by Veronica Santiago Categories: Music, Television, Break-ups, Videos
As we've learned over several years of Dancing with the Stars, couples that dance together don't necessarily stay together.
Country stars Julianne Hough and Chuck Wicks are now the latest ballroom pair to go their separate ways. Their split follows breakups between Sabrina Bryan/Mark Ballas, Derek Hough/Shannon Elizabeth and Maksim Chmerkovskiy/Karina Smirnoff.
Click to continue reading Dance is Over for DWTS' Julianne Hough and Chuck Wicks
Read More
| People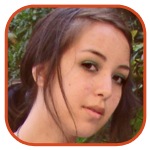 Posted by Robin Paulson Categories: Television, Break-ups, Divorce, Legal Issues, Rumors
Reality TV's favorite, loving father Jon Gosselin took some time out to actually talk about upcoming holiday plans.
While he claims that he'll only spend half of Thanksgiving with the kids, Christmas is another story: "Christmas Eve and Christmas day are joint-shared custody days, which means we're both in the house. So we'll be there." What a field day for the media! Imagine if they had a veritable inside man to infiltrate… Oh wait, they have a reality show! Let's hope that TLC manages to ink some kind of deal with Jon for this special occasion.
He also lamented about his lack of gift wrapping skills: "Oh my goodness, doesn't your back hurt so much? And why do we sit on the floor and reach over, you can never reach the end of the wrapping paper, you need monkey arms, it's annoying. Nothing ever matches up."
No wonder Kate was angry at him all the time—imagine wrapping presents for eight kids all by yourself? Yeah, my thoughts exactly.
Read More
| PopEater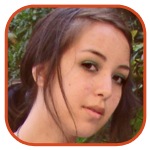 Posted by Robin Paulson Categories: Music, Television, Break-ups, Meltdowns, Rumors
While Rihanna televises her emotional recollection and scores ratings, the defense, Chris Brown, stays relatively tight-lipped and stands firm in the belief that their matter is private.
"While I respect Rihanna's right to discuss the specific events of February 8, I maintain my position that all of the details should remain a private matter between us."
Why don't any of these celebrities realize that—despite their numerous, futile attempts—as long as they're rich and famous and decide to live in the states, nothing is (sadly) ever private.
"I do appreciate her support and wish her the best. I am extremely sorry for what I did, and I accept accountability for my actions. At this point, I am taking the proper steps to learn about me and grow from my mistakes. I only hope that others in similar situations can learn from our experience as well. Abuse of any kind is always wrong. The rest I leave it to God."
Are these the words of a truly changed man, on a path toward redemption?
Read More
| MTV via US Magazine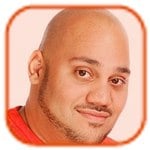 Posted by Andru Edwards Categories: Music, Television, Break-ups, Legal Issues
UPDATE: You can watch a portion of that interview here.
Rihanna said she felt like an entirely different pop star after she was attacked by Chris Brown.
The "Umbrella" hitmaker was astonished by the attention she attracted after she was abused by her then-boyfriend in February, likening it to the experience Britney had following her well-publicized breakdown in 2007.
"I went to sleep as Rihanna and woke up as Britney Spears. That was the level of media chaos that happened the next day," she told Glamour magazine.
Click to continue reading Rihanna Tells Her Side of the Story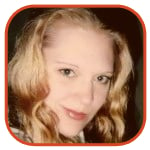 Posted by K.C. Morgan Categories: D-List, Television, Break-ups, Dating, Divorce, Hook-ups, Where Are They Now?
Hailey Glassman, Jon Gosselin's twenty-something girl toy, opened up in a recent interview regarding everything that goes on behind the paparazzi flashbulbs in their relationship…and boy, is it good.
"He'll call me and take his anger out on me. He has 'mantrums.' I shouldn't have to put up with being emotionally abused," Hailey declared. Ouch! Mantrums!
"Sometimes he has trouble with the truth, and he will dance and dance around his lies. He's like Jekyll and Hyde. But I still love him." Yeah, that's what it sounds like.
Click to continue reading Hailey Glassman Delivers Dirt on Jon Gosselin
Read More
| Perez Hilton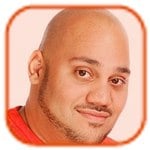 Posted by Andru Edwards Categories: Television, Break-ups, Divorce
Hulk Hogan thought about killing himself when his marriage ended.
The legendary wrestler - real name Terry Bollea - got as far as picking up a gun to shoot himself when wife Linda Bollea filed for divorce after nearly 24 years together, following claims he had had an affair in 2007.
In his autobiography, My Life Outside the Ring, Hulk wrote: "There were times when I thought that a whole bottle of pills would go down easy. Then I noticed the gun in my hand. I was careless with it… I kept my finger pressed right to that trigger… and if I moved that finger an inch in the right direction I would have blown my brains out."
Click to continue reading Hulk Hogan Reveals Suicidal Thoughts in New Book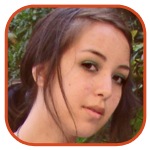 Posted by Robin Paulson Categories: Television, Break-ups, Dating, Rants, Rumors
Ghost Whisperer star Jennifer Love Hewitt cannot catch a break! First there were the tabloids heckling her weight, then there were break-up rumors regarding her current boyfriend, actor/comedian Jamie Kennedy.
Never one to let the gossip slip past her unnoticed, Hewitt is speaking out to defend her relationship.
"I'm not going to lie—it's not annoying, it's hurtful… It's really hurtful that people say that because he is like the most awesome person."
Well said, Hewitt.
The actress continued to laud her boyfriend (and co-star) of 8 months: "I really hate that people would make it seem like he's not really a good guy, and not treating me well. He treats me very well."
And Jamie? "I am lucky to be with her. And I love her very much." Sounds like love is still in the air! Eight months is fairly impressive for celebrity standards, after all.
Read More
| People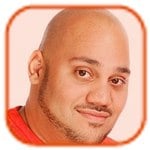 Posted by Andru Edwards Categories: Movies, Break-ups
Lindsay Lohan has lashed out at Samantha Ronson's family. The Mean Girls star, who has had a turbulent relationship with the DJ, has blamed Samantha's mother and siblings for their rocky romance.
Referring to Samantha on her Twitter page, Lindsay wrote: "she doesn't respond 2me b/c her family will cut her off if she contacts me…They control the one I love (sic)." (That tweet has since been taken down.) "im incapable of making any sort of difference. I'm in love with her, as she is in love with me….but her loved ones-hate her brilliance+resent her happiness (sic)," Lohan added.
Click to continue reading Lohan Blames Ronson's Family for Relationship Problems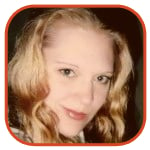 Posted by K.C. Morgan Categories: Television, Break-ups, Divorce, Legal Issues, Rivalries, Where Are They Now?
Everything that's been going on thus far was merely a warm-up to the real Jon and Kate Gosselin war, which got underway this week in court. So far, Kate's ahead thanks to a ruling made by Judge Arthur R. Tilson.
For now, Jon Gosselin has been ordered to return $180,000 of the $235,000 he's withdrawn from the joint bank account. According to Kate Gosselin lawyer Mark Momjian, Jon has to pony up the dough by October 26. "As difficult as this has been for me, I am pleased that the court has ruled fairly on behalf of myself and my children," said Kate.
Let's just pause for a second and really think about the staggering sum of $235,000, an amount which many Americans don't earn even two years' of work. As a matter of fact, the average firefighter/EMT earned approximately $47,000 annually in 2003…and they save lives.
Read More
| E! Online

© Gear Live Media, LLC. 2007 – User-posted content, unless source is quoted, is licensed under a Creative Commons Public Domain License. Gear Live graphics, logos, designs, page headers, button icons, videos, articles, blogs, forums, scripts and other service names are the trademarks of Gear Live Inc.