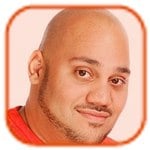 Posted by Andru Edwards Categories: Television, Celebrity Babies, Features
January Jones says only her son should know who his father is.
The Mad Men actress - whose ex-boyfriends include Ashton Kutcher and Jason Sudeikis - is remaining tight-lipped about the identity of her 20-month-old son Xander's dad and has taken advice from legendary actor Jack Nicholson in how to approach difficult questions about the subject.
When asked to state who Xander's father was, the blonde beauty told The New York Times newspaper, "That's my son's business. It's not the public's business. Jack Nicholson once told me, 'You should never give your personal life away, otherwise people will pick you apart. They'll never believe in your character.'"
January believes women have a right to keep "secrets" and likes the idea of saving unknown information for a future project, such as a journal. "Women should have lots of secrets. It's our right to have secrets. Otherwise, what would we write in our memoirs?" she added.
Click to continue reading January Jones Will Keep Son's Father a Secret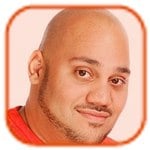 Posted by Andru Edwards Categories: Music, Television, Celebrity Babies, Rumors
Kanye West will be joined on tour by Kim Kardashian and their baby. Kim, 32, is expecting the couple's first child in July and while Kanye, 35, has a European tour planned for later this year, he will take his girlfriend and baby on the road with him.
"Yes, it's true. This was always the plan," a source close to the couple said.
Meanwhile, Kim can't wait for the birth of their baby and thinks she is completely prepared for motherhood thanks to the example provided by her mother Kris Jenner and sister Kourtney, who has two children, Mason, three, and Penelope, 10 months, with her boyfriend Scott Disick.
"My mom is a strong and ambitious career woman that despite her busy schedule and the millions of things she has going on, she still manages to put family first and continues to look out for us every day. Motherhood is a gift and I know after watching my mom do it, it's not easy especially when trying to balance a career. I can't wait to follow in her footsteps and make her proud like I am of her. Kourtney, my sister, best friend, and mentor has also taught me so much about motherhood from being the most incredible mom to Mason and Penelope. She is super woman with her ability to effortlessly balance work with taking care of two amazing kids and I am so lucky to have her as my guide and confidant as I too become a mother," she said.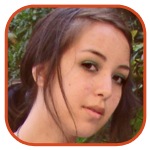 Posted by Robin Paulson Categories: Music, Television, Weddings, Celebrity Babies, Clothing, Style, Photos
If there was an award for Most Adorable Vow Renewal Photo, Mariah Carey and Nick Cannon would nab it in a heartbeat.
The pair celebrated their fifth anniversary (and their children's second birthday) at Disneyland on Tuesday (to the dismay of everyone who wanted to go that day, considering the entire park was shut down for the event) - Cinderella style. Carey dressed up as a princess while Cannon went as Prince Charming; their twins Monroe and Moroccan were styled in miniature versions of their parents' outfits (cute at first, but a little weird at the same time if you really think about it).
The singer and American Idol judge replicated the fairy tale - naturally - down to arriving in a pumpkin carriage. "Slowly making our way to the freezing cold guests #donthatemebecauseimasiva #cinderella," she wrote on Twitter.
How will they be able to top this for their next wedding anniversary?
Read More
| The Cut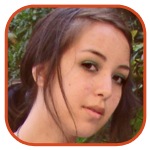 Posted by Robin Paulson Categories: Movies, Music, Celebrity Babies, Child Stars, Rumors
A former English child star is claiming to be the biological father of Michael Jackson's children.
Mark Lester, known for his portrayal as the title character in the 1968 musical Oliver!, has opened up to the media about believing that the sperm Jackson asked him to donate years ago went towards creating Prince Michael, Paris, and Blanket.
"After Michael asked me to donate sperm for him I completely forgot about it... I remember Michael ringing and saying, 'Oh, you don't have any fertility difficulties do you?'Then out of the blue about a year later, he mentioned sperm donation and I agreed. Michael set it up for me to turn up to a clinic in Harley Street, London to do it. It was weird. I went in a couple of times to donate but we never talked about it ever again. It was a really strange request but while Michael was alive I never gave it another thought. I didn't ­donate to get something out of it."
Click to continue reading British Child Actor Claims to Be Father of Michael Jackson's Kids
Read More
| Daily Mail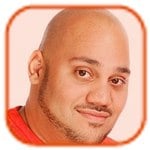 Posted by Andru Edwards Categories: Music, Television, Dating, Celebrity Babies, Pregnancies, Rumors
Kanye West wants to move to Paris. The rapper's girlfriend, reality TV star Kim Kardashian, is expecting the couple's first child this summer and the rapper wants to move the whole family to the French capital once the tot is born.
"Kanye has his heart set on it. And when Kanye wants something, Kanye gets it. Period. He's obsessed with moving to Paris," a source said.
However, Kim, 32 - who is famously close to her family - is unhappy about her partner's plans and trying to convince him to spend the first six months of their baby's life in Paris before making Los Angeles - where they recently purchased a huge mansion - their permanent base. The insider added to OK! Magazine ,"Kim's mother Kris Jenner is adamant that it's a terrible idea. She's worried. The baby will be born at Cedars Sinai [hospital in Los Angeles] where her niece and nephew were born. Kim loves Paris but would never give birth to her first child away from her family. She met with doctors in Paris so she could set up for the child's first six months. She has agreed to spend the first six months in Paris with Kanye and their child."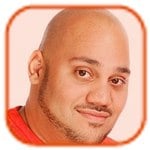 Posted by Andru Edwards Categories: Movies, Music, Weddings, Celebrity Babies, Features
Kate Hudson is "looking forward" to getting married.
The Reluctant Fundamentalist actress - who was wed to Black Crowes singer Chris Robinson from 2000 to 2007 - has been engaged to Muse frontman Matt Bellamy for almost two years, and though they still haven't set a date for their nuptials, she insists they will tie the knot as soon as their busy careers allow it.
"I look forward to it. We'll both figure it out. We've been both very busy, but it will happen," she said.
Kate has sons Ryder, nine, with Chris, and 21-month-old Bingham with Matt and is delighted in how her younger boy is progressing and developing: "He is a gem. He is talking up a storm. I'll ask, 'What do you want for breakfast, honey?' He says, 'Bolognese.'"
Click to continue reading Kate Hudson Ready to Wed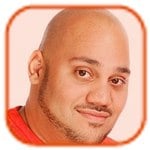 Posted by Andru Edwards Categories: Celebrity Babies, Features
Ellen DeGeneres and Portia de Rossi don't want children. The chat show host and the Arrested Development actress are blissfully happy together and while Portia, 40, admits they have talked about kids, they ultimately decided it's not for them.
"There comes some pressure in your mid-30s, and you think, Am I going to have kids so I don't miss out on something that other people really seem to love? Or is it that I really genuinely want to do this with my whole heart? I didn't feel that my response was 'yes' to the latter. You have to really want to have kids, and neither of us did. So it's just going to be me and Ellen and no babies - but we're the best of friends and married life is blissful, it really is. I've never been happier than I am right now," Portia told Out.
Ellen and Portia have been married since 2008 and despite their fame, Portia insists they are just like any other happily married couple: "We've settled into happily married life. We really support each other in whatever we're doing and we're incredibly happy, which is why you don't see us in the press so much. There's no drama to report."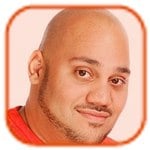 Posted by Andru Edwards Categories: Movies, Celebrity Babies, Pregnancies, Style, Rumors
Rosie Huntington-Whiteley can't decide if she is ready to have children yet. The 25-year-old model is being pressured by her boyfriend of three years, actor Jason Statham, to start a family, but isn't sure as her career is going so well.
"Jason is broody, and has made no secret of his feelings. Rosie wants to have his kids one day, but isn't sure now is the right time. She's getting movie roles and advertising deals and feels her career is at a peak," a source said.
While Jason, 45, may be eager to become a father like his showbiz friends - even leaving rooms in the couple's houses in New York and Los Angeles to be used as nurseries - he can also see things from Rosie's point of view. "Jason just doesn't want to be an old dad. He's seen pals Guy Ritchie and Vinnie Jones become fathers and he's really jealous of them. He doesn't want to be seen to put pressure on Rosie, as he understands she's still young and has respect for her and her career. He is used to getting his own way though," the source added.
Click to continue reading Rosie Huntington-Whiteley Not Ready for Kids?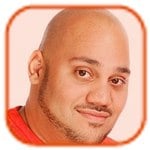 Posted by Andru Edwards Categories: Movies, Television, Celebrity Babies, Features
Kristen Bell and Dax Shephard have given birth to a baby girl.
The couple - who got engaged in 2009 - announced on Twitter yesterday they have welcomed Lincoln Bell Shephard - their first child together - into the world. Dax, 38, wrote to his followers, "Lincoln Bell Shepard is here. She has mom's beauty and dad's obsession with breasts. Hooray!"
The new mother was nervous towards the end of her pregnancy, and admitted she was relying on the help of friends who had already made the leap to parenthood. Kristen, 32, had recently said, "I'm gathering advice from everyone. I have a lot of friends with kids and work with a lot of people with children, so I'm just asking what's their best bit of advice. The nice thing is that, hands down, every person I know that has ever had a kid has looked at me with confidence and said, 'Oh, this is the best thing you'll ever do with your entire life.' So, that's nice to know."
(FYI - You can also follow VIP Breakdown on Twitter.)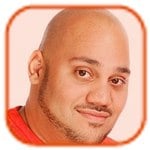 Posted by Andru Edwards Categories: Television, Celebrity Babies, Features
Snooki is ready to have another baby. The former Jersey Shore star - who gave birth to her first child Lorenzo in August with her fiance Jionni LaValle - has revealed she wants to expand their family as soon as possible and would love to have twins.
The 25-year-old reality TV star - who real name is Nicole Polizzi - told HollywoodLife.com, "l want kids now, actually! Twins. [Twins run] In Jionni's [family], so it could be a possibility. I would love that!"
Snooki - who recently admitted she put pressure on herself to lose the 42 pounds she gained during her pregnancy because she feared Jionni would leave her - is still following her strict diet and fitness plan despite being back to 102 pounds: "I go to the gym seven days a week, I'm on a meal plan. The only thing I eat that I love is ice cream."
She previously admitted she and Jionni found it difficult adjusting to parenthood because of how it has affected their relationship. "It's definitely hard to have alone time, as me and Jionni are parents, and taking care of Lorenzo is all about Lorenzo. Hopefully we'll get that spark back," she said.
Click to continue reading Snooki Ready for Baby Number Two
© Gear Live Media, LLC. 2007 – User-posted content, unless source is quoted, is licensed under a Creative Commons Public Domain License. Gear Live graphics, logos, designs, page headers, button icons, videos, articles, blogs, forums, scripts and other service names are the trademarks of Gear Live Inc.