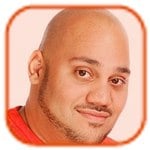 Posted by Andru Edwards Categories: Movies, Television, Celebrity Babies, Pregnancies
Brandon Routh and wife Courtney Ford are expecting their first baby.
The Superman Returns actor and his partner - who have been married since November 2007 - found it hard to keep it a secret, and he admits everyone on the set of his new pilot series Partners has been asking him about it.
"Everyone on set keeps asking, 'Do you have kids?' And I've had to say, 'Well, not yet!' It's the truth. The baby hasn't been born yet!" he said.
Courtney confesses she was having to lie about her medical condition and is glad to be able to finally tell the truth to her co-stars on Parenthood: "It started getting difficult to hide what was happening. Flu and food poisoning excuses only work for so long, and by the last episode I could no longer button my pants! I just tried to joke that I had a big lunch."
Brandon and Courtney met in 2003 when he was working in a bar, but he has since gone on to star in Scott Pilgrim vs. The World while she has appeared as Portia in True Blood.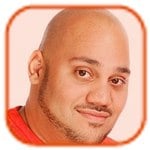 Posted by Andru Edwards Categories: Sports, Celebrity Babies, Style
David Beckham is starting to talk like an American.
The British-born footballer - who moved to Los Angeles with wife Victoria in 2007 to play for LA Galaxy - admits he is losing his London twang.
"I catch myself calling my kids 'dude' every once in a while, so there are a few words creeping in. And using American words like elevator instead of lift," he said.
Since departing the UK, 37-year-old Victoria has left behind her Spice Girl roots and forged a successful career for herself as a fashion designer. And according to David, their sons Brooklyn, 13, Romeo, nine, and six-year-old Cruz have inherited their mother's sense of style:
"They're at the age when they want to wear their own things. You've got the oldest, Brooklyn, and he'll wear his soccer shirts and a T-shirt. Romeo is the fashion one, so he'll go in and pick up skinny jeans and a vintage T-shirt and a funny hat. Cruz loves Justin Bieber, so anything he's got Cruz wants, like the big high-tops with skinny jeans. They all have their own style."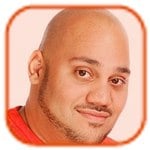 Posted by Andru Edwards Categories: Sports, Television, Celebrity Babies, Where Are They Now?
Kendra Wilkinson believes her "15 minutes" of fame are up.
The 26-year-old glamour model - who lived in the Playboy Mansion as one of Hugh Hefner's girlfriends before leaving to marry former NFL star Hank Baskett in 2009 - thinks her time in the spotlight has come to an end.
The Kendra reality star admits, "My 15 minutes of fame are up!" although she insists she is happy to take a back seat while her husband tries his hand at television work.
"He is going to become a big time host, he is so good at hosting. You have got to watch out for him!" she told In Touch.
The couple - who have two-year-old son Hank Jr - have put plans for family expansion on the back-burner until their future is more certain: "We are trying to figure out our careers. We don't know what is going on now. Why get pregnant and make it even worse, or more confusing?"
Click to continue reading Kendra Wilkinson: My 15 Minutes Are Up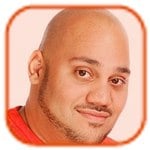 Posted by Andru Edwards Categories: Movies, Celebrity Babies
Julia Roberts doesn't let her children watch her films.
The 44-year-old actress - who has seven-year-old twins Hazel and Phinnaeus and four-year-old Henry with husband Danny Moder - admits the family have "rigid" rules about movie screenings at home and will not be allowing them to see her turn as the evil queen in new Snow White film Mirror Mirror.
"I think they are too young considering the part that I play. We have a pretty rigid viewing feeling in our house. We'll find our right time that will be happy and joyous for us to share that all together, but it probably isn't in two weeks."
Instead, Julia prefers to have her youngsters reading with each other instead of watching the television: "Those nice, cozy, very short hours before bed, we just really spend together as a family talking and sharing the day and reading books, and really, before you know it, it's time for bed. Part of it is there's just not time for that. We would prefer something different in that time. We're more book people in our house."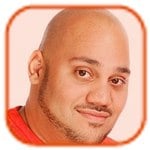 Posted by Andru Edwards Categories: Music, Sports, Television, Engagements, Celebrity Babies, Pregnancies, Photos
Jessica Simpson "couldn't wait" to pose naked. The heavily-pregnant star - who has previously struggled with her fluctuating weight - bared all for the cover of Elle magazine and admitted she is currently feeling more confident about her body than ever.
"Normally I'm hoping to be 107 pounds and I don't eat, but I ate cheesecake before we shot. I wasn't nervous at all, Normally, I'm so shy. I'm not the person you see photographed in a bikini on a beach. But for some reason, being pregnant, it's so easy for me. I feel so comfortable in my skin."
Click to continue reading Jessica Simpson Loved Posing Nude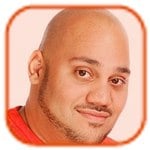 Posted by Andru Edwards Categories: Music, Television, Celebrity Babies, Pregnancies
Nicole Richie is "not ready" to have another child. The fashion designer hasn't ruled out having more kids with husband Joel Madden but says they are currently too busy with work and raising daughter Harlow, four, and son Sparrow, two.
"I'm not ready for baby number three - it's not something I'm discussing with Joel at the moment, but maybe we'll have another child sometime in the future. It's a full-time job taking care of two children but they mean everything to me. It's hard to balance being a full-time mum and having a career, but somehow you manage."
Click to continue reading Nicole Richie 'Not Ready' for More Kids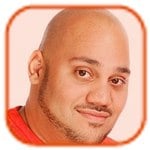 Posted by Andru Edwards Categories: Movies, Celebrity Babies
Angelina Jolie says Brad Pitt has had to become tougher on their children.
The Oscar-winning actress raises six children with the actor - Maddox, 10, Pax, eight, Zahara, seven, Shiloh, five, and three-year-old twins Knox and Vivienne - and while she has always been the stricter parent in the past, Brad has now had to be more involved with the discipline.
"I used to be the tougher parent but since the birth of the twins, Brad's had to play bad cop more often. It also depends on which of the children we are talking about. Brad has always had this incredible bond with Mad, who's very smart, and Brad loves teaching him about history and art and culture - it's an amazing thing to watch them together. I think I'm a little closer to the girls, maybe, but he's always making them laugh. The children are usually very well-behaved though."
Click to continue reading Strict Dad Brad Pitt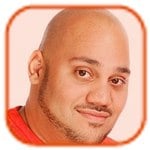 Posted by Andru Edwards Categories: Movies, Celebrity Babies, Pregnancies
Jennifer Garner and Ben Affleck have named their newborn son Samuel.
The couple - who also have two daughters, six-year-old Violet and three-year-old Seraphina - welcomed their "healthy" third child on Monday in Santa Monica, California.
"We are happy to announce on February 27, Jennifer gave birth to a healthy baby boy, Samuel Garner Affleck," Ben wrote on his Facebook page.
The 39-year-old actress - who has been married to the 39-year-old star since June 2005 - recently revealed the pair's daughters had been thinking of possible Disney-related names to call their newborn child: "Our girls are working on names. At first they were definitely Disney. It was like, Donald Duck, Minnie Mouse Affleck. And then they've moved on. Then it was Peter Pan, Captain Hook, Smee."
Click to continue reading Jennifer Garner Names Son Samuel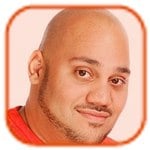 Posted by Andru Edwards Categories: Television, Celebrity Babies, Pregnancies
Kim Kardashian "absolutely" wants to have children - but not for a few years.
The 31-year-old socialite - who has been romantically linked with former boyfriend Reggie Bush since splitting from husband Kris Humphries in October after just 72 days of marriage - still wants to have a family but not just yet as she wants to keep her curvaceous figure the way it is.
"Do I want kids of my own? Absolutely. But I don't know if that's what's meant for me. Maybe I'll just work, work, work, and not think about it. [My sister] Khloe joked with me and said, 'Will you be my surrogate?'"
But for the moment Kim wants to keep her shape instead of having a baby: "I said, 'I think I have a couple more years when I just want my body to myself. At 35, I promise I'll consider it.'"
Kim also admitted her public nuptials and the subsequent fall-out from the demise of her marriage - which has been the subject of speculation it was a fake union designed to boost ratings for her reality TV shows - has taught her to be more private about her personal life in future. "[The experience has] definitely made me want to be more private with my relationship, whenever I choose to get into one again. I'm not ready, but when that time comes, I'll be more cautious about who I let my world open up to," she told Allure.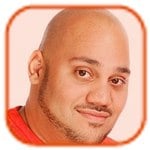 Posted by Andru Edwards Categories: Television, Celebrity Babies, Pregnancies
Kristin Cavallari will find out the sex of her baby.
The 25-year-old star - who is currently expecting her first baby with partner Jay Cutler - admits she would not be able to wait to find out if she was having a boy or girl, but would not mind what it turns out to be: "I do want to find out what I'm having, I couldn't wait. I don't care what the sex is. A little girl would be fun, to put little tutus on her, but a boy would be great, so I don't care."
Despite only being in the early stages of her pregnancy, Kristin has experienced some cravings - mostly for dairy produce. "It's been going great, I haven't had any morning sickness. I've just been a little tired. I went through a dairy phase where anything with dairy in it I had to have, but now I'm out of that phase and there's nothing in particular I'm craving.
Click to continue reading Kristin Cavallari Will Find Out Baby's Sex
© Gear Live Media, LLC. 2007 – User-posted content, unless source is quoted, is licensed under a Creative Commons Public Domain License. Gear Live graphics, logos, designs, page headers, button icons, videos, articles, blogs, forums, scripts and other service names are the trademarks of Gear Live Inc.