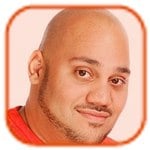 Posted by Andru Edwards Categories: Sports, Charity, Rumors
Lamar Odom has been accused of failing to donate money raised through his charity to cancer research.
The LA Clippers star - who has been married to reality TV star and X Factor host Khloe Kardashian for three years - is facing allegations that none of the money raised through his foundation Cathy's Kids, which was named after his late mother who died from cancer when he was 12, has been donated to help fight cancer.
According to official records, obtained by ESPN's Outside the Lines, there is no evidence that any of the $2.2 million raised through Lamar's organization, which was set up with the intention of raising money for underprivileged kids in New York and LA and for cancer research, went to a cancer charity. But the basketball star's tax records show that $1.3 million of the total amount was used to fund two "elite" basketball teams for young people, who reportedly were good enough to already be on the radar of colleges for scholarships and other financial help. There is allegedly no evidence of where the remaining $900,000 went.
Click to continue reading Lamar Odom Accused of Charity Fraud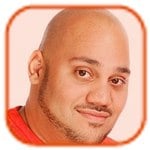 Posted by Andru Edwards Categories: Television, Charity, Photos
The cast of Modern Family were trapped in a cramped elevator together on Friday. Actress Julie Bowen, Eric Stonestreet and Jesse Tyler Ferguson, were relieved after being rescued by fire fighters from the Kansas City Fire Department after being stuck for an hour with a number of other people in the confined space.
According to gossip website TMZ.com, the actors were on their way down from their hotel rooms to a charity event for the Boys & Girl Club at the Sheraton Kansas City Hotel when their elevator, which was full of people, broke down. Although the group's appearance at the fundraiser was delayed, they made the most of the situation by snapping funny pictures of their ordeal and posting them on Twitter as they waited for fire fighters to free them.
Click to continue reading 'Modern Family' Get Stuck in Elevator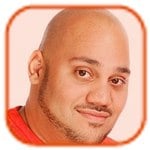 Posted by Andru Edwards Categories: Movies, Charity, Features
Gay marriage is "important" to Julianne Moore. The 52-year-old A Single Man actress is an avid human rights activist and sees herself as a "feminist" when it comes to her strong views on equality.
"Oh, yeah, absolutely [I'm a feminist]. At one point, 'feminist' became a pejorative term. How did that happen? If you're a feminist, you're basically saying you're a humanist. That's why the issue of gay marriage is so important to me. It's about everybody having the same shot at everything, at work, at marriage, at life."
Julianne - who recently took home the Best Actress in a Television Film Golden Globe for her role in Game Change - is also a mother of two to Caleb, 15, and 10-year-old Liv with husband Bart Freundlich and she loves how supportive her children are of her awards: "What's so sweet is, they're old enough now to have seen me nominated and lose a few times, but kids generally have a lot invested in people winning. They're always saying, 'Did you win?' And I'll say, 'No, but it's ok, I still had fun, it's an honor to be nominated.' The last time I lost a Globe, my daughter made me one in art class. In fact, I think she made me a Bafta as well, because I lost there that year, too."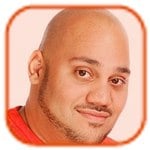 Posted by Andru Edwards Categories: Music, Charity
Paul McCartney believes that livestock are responsible for a large percentage of global warming. The Beatles legend - who is vegetarian - has written a letter to the Conference of the Parties (COP) climate change conference in Doha urging for the Meat Free Monday campaign to be adopted in a bid to slow down the apparent damage done by the ever-growing meat industry.
In the letter to conference leaders Ms. Christiana Figueres, Executive Secretary of the UNFCCC, and Mr H.E. Abdullah bin Hamad Al-Attiyah, President-Designate for COP 18, he wrote, "Although more and more evidence is coming to light showing how the growth of the global meat industry is having alarming environmental consequences, the impact of the livestock sector on global warming does not as yet seem to have been acknowledged by the Conference of the Parties (COP). I therefore call upon you to bring this issue to the attention of the conference and encourage the adoption of policy and individual actions, such as a weekly meat-free day."
Click to continue reading Paul McCartney Calls for More Meat Free Mondays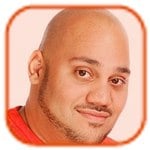 Posted by Andru Edwards Categories: Music, Charity
Joan Jett unveiled her first campaign for People for the Ethical Treatment of Animals (PETA) on Sunday night. The "I Love Rock 'n' Roll" singer attended the unveiling of the advert in Florida and she was also presented with the Nanci Alexander Activist Award, named after PETA's founder, by fellow rocker Iggy Pop.
"Joan takes every opportunity to talk about the importance of being kind to animals, and she's among the most dedicated activists I've had the pleasure of knowing. People listen when this star talks. She's had a positive influence on countless fans," PETA UK founder Ingrid E Newkirk said.
Click to continue reading Joan Jett Unveils PETA Ad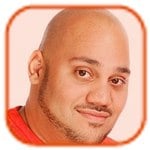 Posted by Andru Edwards Categories: Movies, Charity, Kind Acts
Ryan Gosling made a surprise appearance at a charity event at the Texas School for the Deaf at the weekend.
The Drive actor took a break from filming his latest movie in Austin, Texas, on Saturday to stun pupils and teachers at the school and he also brought along co-stars Michael Fassbender and Rooney Mara.
Anne Adams, executive director of the school's foundation, told the Washington Post, "We knew that Ryan was in town, and he's been on streets around campus often so we were just pipe dreaming (and look what happened!)."
The famous trio attended the Spooky Skedaddle 5K, the organization's annual charity run, and they helped raise around $20,000 with their support.
Ryan, 31, impressed everyone with his friendliness and was happily posing for photos. "Ryan was extremely kind, allowing lots of photo ops with fans and when the director told him, 'Enough,' he said, 'No, one more,' and pulled a small deaf child out of the line for a picture. Ryan is a wonderful person and we were delighted that they came!" Anne added.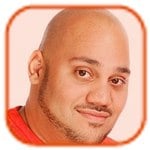 Posted by Andru Edwards Categories: Movies, Music, Charity
Gene Simmons has a "boy crush" on George Clooney. The KISS bass player admitted he finds the hunky actor attractive at the Carousel of Hope gala on Saturday in Beverly Hills, California, at which George was the guest of honor for his philanthropic work.
"What do you girls say when you like another girl, but you're straight?" he asked. When told he was referring to a "girl crush," he added, ''George could be my 'boy crush,'" as he raised his eyebrows and tilted his sunglasses.
Click to continue reading Gene Simmons Has a 'Boy Crush' on Clooney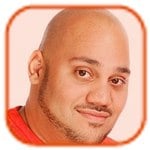 Posted by Andru Edwards Categories: Movies, Weddings, Charity
Anne Hathaway is giving the money made from her wedding photos to charity.
The newlywed actress - who wed long-term boyfriend Adam Shulman in Big Sur, California on September 30 - is donating a portion of the proceeds made from her wedding pictures to non-profits advocating for same sex marriage, according to FreedomToMarry.org.
The 29-year-old is said to be donating the rest of the profits to a number of other charities including the American Cancer Society, St. Jude Children's Research and The Girl Effect.
The Les Miserables star, who received an award from the Human Rights Campaign in 2008, worked directly with Freedom to Marry's National Engagement Party, helping to raise $500,000 for the "Win More States Fund."
She previously opened up about growing up with a gay brother: "In my household, being gay was, and is, no big deal. When my brother came out, we hugged him, said we loved him, and that was that."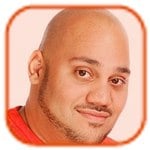 Posted by Andru Edwards Categories: Movies, Charity, Kind Acts, Features
Eva Mendes' visit to Sierra Leone was "life changing." The 38-year-old actress recently traveled to the African country and met with Amie Kandeh, a survivor of gender-based violence working with the International Rescue Committee to help other victims achieve secure futures, and though she was happy to take part in the visit, she wasn't prepared for how much it would "profoundly affect" her.
"I knew I was in for a life-changing experience. This experience has profoundly affected me. I was so shocked and saddened to learn the extent of gender-based violence taking place in Sierra Leone every day and that trip has made me want to be a part of the solution," she said.
Click to continue reading Eva Mendes' 'Life-Changing' Trip to Sierra Leone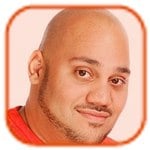 Posted by Andru Edwards Categories: Movies, Charity, Kind Acts
Brad Pitt says he'll never have money.
The Moneyball actor - whose combined wealth with his fiancee Angelina Jolie tops $270 million - thinks he will never have as much cash as he wants. Despite donating money to a string of international charities, he confessed it is impossible to sort global poverty - because there are too many homeless people in the world.
"Listen, it's never enough and it's a whole new set of problems, just with a different scale. I hit the Lottery so I think you need to pass that on," he said. The star - who is currently living in Surrey, England for work with Angelina and their six children - added, "You can't get to every beggar on the street because you end up with nothing in your pocket."
He and Angelina have given millions to good causes over the years through their Jolie-Pitt Foundation. Sometimes the couple and their kids do without store-bought Christmas presents to cut costs. "We try to keep the money spend to a minimum and miss manipulative TV ads. The rule is everyone's got to make something," he said at the time.
© Gear Live Media, LLC. 2007 – User-posted content, unless source is quoted, is licensed under a Creative Commons Public Domain License. Gear Live graphics, logos, designs, page headers, button icons, videos, articles, blogs, forums, scripts and other service names are the trademarks of Gear Live Inc.