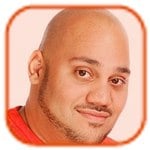 Posted by Andru Edwards Categories: Music, Television, Dating
Kelly Clarkson has "high hopes" for her new relationship.
The American Idol winner - who has been single for six years - says her "fingers are crossed" in the hopes of a long-lasting relationship with boyfriend Brandon Blackstock.
"After six years of having to say there's no one special in my life, finally there is. Brandon is my manager's son. I've known him for six years, but he was married for most of the time. Then, suddenly, there he was at the Super Bowl and he was single. Brandon understands my job, which is a major thing. He works as crazy-hard as me, if not harder and so doesn't get in a mood if I can't always call when I say I will. I've got high hopes. My fingers are crossed!"
The couple began dating in 2011, but Kelly only confirmed her relationship with Brandon - who manages singer Blake Shelton and is country legend Reba McEntire's stepson - in March 2012.
Click to continue reading Kelly Clarkson is Optimistic About Love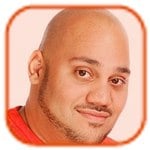 Posted by Andru Edwards Categories: Movies, Music, Television, Dating
Russell Brand thinks Kim Kardashian is a "highly attractive human being."
The comedy actor admitted he likes the reality TV star's body, and thinks she and boyfriend Kanye West make a great couple: "I think that that is beautiful that they are together; they are beautiful people. Kim Kardashian, I don't know her but judging from her physical form, she's a highly attractive human being."
Kim and Kanye have not been dating very long, but their relationship is moving fast, with them putting their respective houses up for sale this week, prompting speculation they are moving in together.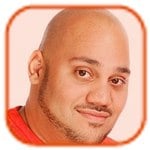 Posted by Andru Edwards Categories: Music, Television, Dating
Adam Levine has a new underwear model girlfriend.
The Maroon 5 singer split from Victoria's Secret star Anne Vyalitsyna two months ago, but has now been spotted kissing Behati Prinsloo - who models for the same lingerie company - in Hawaii. The two women reportedly know each other and starred in the same fashion show, which Adam appeared at for the brand last November.
"Anne and Behati are good friends. Not best, but close enough," a source told US Weekly.
Namibian Behati was spotted talking and flirting with "Moves Like Jagger" singer Adam, who had a big smile on his face at a friend's pre-wedding party earlier this week, before they went in for a kiss. Adam - who also stars as a coach on TV show The Voice - had dated Anne for two years, but they split up in April.
Click to continue reading Adam Levine Spotted With New Girlfriend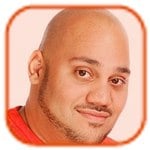 Posted by Andru Edwards Categories: Music, Television, Dating, Rumors
Kim Kardashian and Kanye West are set to move in together after putting their respective homes on the market.
The couple - who have been dating for around three months - have both put their Los Angeles up for sale and are now said to be searching for a lovenest together.
"They are preparing to move in together, it's moving that quickly. If things continue at the speed they're going, Kim and Kanye will rent a new house together. They wouldn't buy yet. They just want to live together without being fully domestic until they're ready to have a family," a source told Life & Style.
Kim - who split from estranged husband Kris Humphries last October after just 72 days of marriage - has listed her stunning Beverly Hills villa for $5 million, which she bought in 2010 for $4.8 million. Kanye has put his Hollywood Hills property as a pocket listing, which means it doesn't show up in real estate documents, according to gossip website TMZ.com.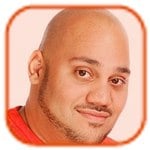 Posted by Andru Edwards Categories: Music, Dating, Drugs, Parties, Features, Rumors
Rihanna lives her life with "blinders" on.
The 24-year-old singer - who has courted controversy by recording with ex-boyfriend Chris Brown and reportedly smoking marijuana - has stopped worrying about what other people think of her because she knows she can't please everyone all of the time.
"Who wants to be bashed every day of their f**king lives? That's not fun. Today I could eat an apple, and ten people like it and one will not. The next day I could do shots and five people will like it and five won't. What's important is, you never know. You can't do it for the reaction because it's never going to be the same. I learned to live my life with the blinders on. At one point it was so bad, it became numb for me. It was a scary place to be."
Now when people say something negative, Rihanna tries to "decompartmentalize" her feelings.
Click to continue reading Rihanna Doesn't Worry About Other People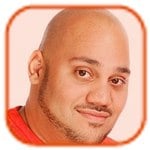 Posted by Andru Edwards Categories: Music, Television, Dating, Clothing, Style, Rivalries, Rumors
Kim Kardashian's mother fears she is "losing" her to Kanye West.
Kris Jenner is worried her daughter's new relationship with the rapper is taking over her life and she may be willing to put him before her family.
"Kris feels like she is losing Kim to Kayne and she is devastated. She never ever thought Kim would put a man before family, but that's what Kim is doing. Kris and Kayne have really strong personalities and like to be in control. Kim and all the girls are so used to Kris calling all the shots. I think deep down Kim likes having Kayne being in charge. She is used to that role because she grew up with such a controlling mother," a source said.
Kanye has already reportedly had an effect on Kim's style, urging her to be more daring with her outfits. "He thinks she should be more like him, edgy with her choices," a source said.
Click to continue reading Is Kris Jenner Losing Kim to Kanye?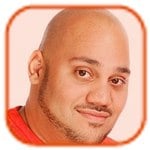 Posted by Andru Edwards Categories: Music, Dating, Child Stars, Features
Justin Timberlake is an "absolute sweetheart," according to his first girlfriend.
The singer turned actor has romanced a string of famous women including Cameron Diaz and Britney Spears before getting engaged to Jessica Biel last Christmas, but his first girlfriend was Veronica Finn. Justin and Veronica met when she was 16 and he was 17 and they were both in groups - she was in girl group Innosense while he was part of boy band *NSYNC - and she remembers the time they spent together fondly.
Click to continue reading Justin Timberlake's First Girlfriend Reveals Love Letters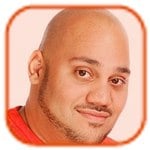 Posted by Andru Edwards Categories: Television, Dating, Rumors
Hugh Hefner has reportedly reconciled with his ex-fiancee Crystal Harris.
The aspiring singer left the Playboy mogul shocked when she called off their wedding just days before they were due to marry in June 2011 but after Crystal, 26, begged Hugh, 86, to reconcile he forgave her and allowed her to move back into the sprawling Playboy mansion.
"Crystal begged Hef to let her come back. He surprisingly doesn't have any hard feelings against her, so he let her move back into the mansion. Hef and Crystal are really happy back together," a source said.
Hugh's main girlfriend Shera Berchard - who has been dating the octogenarian since last June - has now reportedly moved out to make way for Crystal. "Shera Berchard, Hef's number one girlfriend, moved out as soon as Crystal moved back in," the source added.
It is unclear if the wedding will be rescheduled but insiders say not to rule it out.
Click to continue reading Hugh Hefner Reconciles with Crystal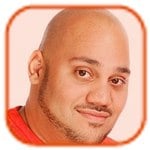 Posted by Andru Edwards Categories: Movies, Television, Dating, Weddings, Features
Joshua Jackson feels married to Diane Kruger.
The 33-year-old actor has been in a relationship with the blonde beauty for six years but insists they have no plans to tie the knot because the institution doesn't mean anything to them.
"Neither of us is religious, and the picket fence isn't what we're aiming at. We've been together for six years now, so for all intents and purposes, we are [married]. I have no need for a priest to tell me that!" he told Life & Style.
Though Joshua insists there is no "secret" to making his relationship work, he knows both he and his girlfriend have to put in effort: "There's no recipe to our success. Just make sure you put the work in."
"I'm keeping my fingers crossed and knocking on wood each day!" Diane added.
Click to continue reading Joshua Jackson Feels Married to Diane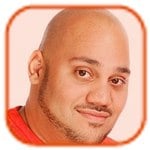 Posted by Andru Edwards Categories: Music, Television, Dating, Child Stars
Demi Lovato wants Simon Cowell to find her a boyfriend.
The 19-year-old singer - who has previously dated Joe Jonas - would be happy for her new X Factor boss to help her find a new man, although she insists she is content to be single.
"I don't know what that's all about because I'm well off on my own, thank you. But I guess it's the one nice thing he is doing for me, so I'll take it," she said when asked on the official X Factor website if she is happy for Simon's plans to match-make for her.
Demi - who is joined on the panel of the show by Simon, Britney Spears and L.A. Reid - has also revealed she would like to be married and have children before she hits 30: "I want to be married with kids in 10 years. Just to a guy who makes me laugh. Obviously, I have to be attracted to him, but a sense of humor really does it for me. I don't have many deal breakers. I've done so much in my life, it doesn't feel right to judge other people. Oh, I know one quality I won't tolerate. I would never be with a guy who is controlling."
© Gear Live Media, LLC. 2007 – User-posted content, unless source is quoted, is licensed under a Creative Commons Public Domain License. Gear Live graphics, logos, designs, page headers, button icons, videos, articles, blogs, forums, scripts and other service names are the trademarks of Gear Live Inc.