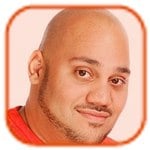 Posted by Andru Edwards Categories: Movies, Break-ups, Dating, Rumors
Kristen Stewart and Robert Pattinson are taking relationship advice from her mother.
The Twilight star's mom Jules Stewart was reportedly devastated to discover her daughter had cheated on the 26-year-old actor with Snow White and the Huntsman director Rupert Sanders because she thinks of Robert as a son, and is desperate to help the couple move forward.
"Jules is the glue that's keeping Kristen and Rob together. It ripped her heart in two when she saw those pictures of Kristen in a compromising situation with Rupert - and she couldn't believe what her daughter had done. As far as Jules was concerned, Kristen's relationship with Robert was a match made in heaven and she adored him like he was her own son. At first, she struggled to understand why Kristen wanted to cheat on him," a source said.
Click to continue reading Kristen Stewart's Mother Plays Matchmaker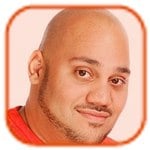 Posted by Andru Edwards Categories: Movies, Dating
Jennifer Lawrence thinks that people hate her because her boyfriend is so attractive.
The Hunger Games actress has opened up about her British beau Nicholas Hoult - whom she has been dating since 2011 - and confessed people are often jealous of her because the Skins star is so handsome, even though he has no idea how charming he is.
"He has absolutely no idea how good-looking he is... I think a lot of women and men hate me because of that," she told British Vogue.
The pair have been an item since meeting on the set of X-Men: First Class and have remained tight-lipped about their romance, but Jennifer has now revealed she finds his geeky dress sense attractive and thinks he looks great no matter what he wears: "Oh, he really doesn't care [about the way he looks] ... like he'll sometimes wear these white tennis shoes with jeans, then tuck his pants into his socks."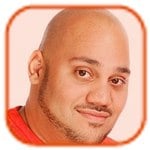 Posted by Andru Edwards Categories: Movies, Dating, Rumors
Despite rumors of their split, Stacy Keibler has moved in with George Clooney.
While the former wrestler spent most of the summer with her boyfriend at his home in Lake Como, Italy, she has also moved in to his Los Angeles bachelor pad, leading friends to believe their relationship has gotten very serious.
"She's 100 per cent moved in with him, she spends her summers at Lake Como in Italy and all her stuff is at his place in Los Angeles. While she maintains a small rent-controlled apartment in West Hollywood, she uses it as a storage space for mementos and personal items. All her clothes are at George's and she never goes home," a source told Life & Style.
George, 51, reportedly believes the 32-year-old blonde is the perfect woman for him because she isn't clingy like his past girlfriends. "Stacy is his dream woman. She doesn't call to check in. He calls her more than she calls him," the insider added.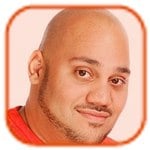 Posted by Andru Edwards Categories: Music, Television, Dating
Kim Kardashian can't imagine herself with anyone other than Kanye West. The reality TV star has been dating the rapper for around six months and she says life with him is perfect because as well as being her lover, he is also her best friend.
"It's so nice to have a best friend in this game who understands everything you're going through. Being with someone I've known for so many years is comforting. He's been there through so many different stages of my life and before I was famous, so this relationship is a different thing entirely. It's good to be aware that he definitely doesn't want anything from me too, because he understands the business. I can't even think about being with anyone else than the man I'm with."
The 31-year-old beauty insists if she gets married again, she wants to have an intimate ceremony not an over-the-the top one like last time: "It had always been my dream to have a big wedding. But the next time. I want to do it on an island with just my friends and family and that's it."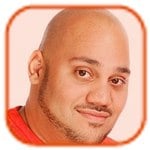 Posted by Andru Edwards Categories: Music, Dating, Rumors
Chris Brown and Rihanna allegedly hooked up in a club on Monday night. The former couple were spotted kissing on the dancefloor at New York City hotspot Griffin before moving to the back of the club to get some privacy.
An onlooker told Celebuzz that Chris made a beeline for his ex-girlfriend, who was sitting at a neighboring table, and "climbed over the center to get to her." The R&B singer was seen "dancing on the table for Rihanna" and the two appeared "very smitten" as they were "hugging and kissing, and they went to the back of the club alone together." Further reports state that the pair were locked in a bathroom together for 30 minutes while two bodyguards guarded the door.
Click to continue reading Rihanna and Chris Brown Hook Up in Club?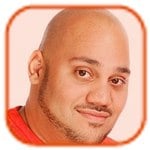 Posted by Andru Edwards Categories: Movies, Break-ups, Dating
Diane Keaton's romances failed because she wasn't bossy enough.
The 66-year-old actress has admitted her relationships with Hollywood legends Jack Nicholson, Woody Allen and Al Pacino fizzled out because she didn't have the right "managerial" or ''nurturing'' skills to handle such strong men.
"They needed the right kind of woman. Managerial skills are necessary to handle men like that and I'm not the manager type. I also don't think I have a lot of nurturing skills. I needed as much as they needed and that's not a good mix. I didn't choose wisely for a long-term partnership where we could weather experiences together and be there for each other," she said.
The Annie Hall actress never married despite enjoying a series of flings with some of the world's biggest leading men, and revealed that dating Oscar-winner Jack was particularly "exhausting" because he is "very adept at being the person you want to watch."
Click to continue reading Diane Keaton Couldn't Handle Hollywood's Leading Men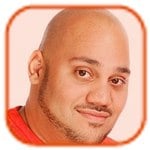 Posted by Andru Edwards Categories: Music, Dating
Taylor Swift will always believe in true love - even after it "explodes in a million pieces."
The 22-year-old singer - who is currently dating Conor Kennedy - happily admits that when many of her relationships have ended she has been totally devastated, but she always forget her feelings when she meets someone new.
Taylor - who has previously dated Joe Jonas, Taylor Lautner, John Mayer and Jake Gyllenhaal - said, "[I believe in love] even after it explodes into a million pieces and burns down and you're standing in a pile of the ash of what it once was thinking, 'Why did I have to meet this person, why did this have to happen?' But then, when you make eye contact with someone across the room and it clicks and, bam, you're there. In love again."
The "We Are Never Ever Getting Back Together" hitmaker admits she falls in love "easily" if she meets the right person and she doesn't accept that it's a fault.
Click to continue reading Taylor Swift Will Always Believe in True Love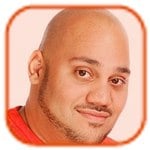 Posted by Andru Edwards Categories: Dating, Child Stars, Style
Ashley Olsen approves of her twin sister's unlikely romance with Olivier Sarkozy.
The pint-sized fashion designer was spotted tagging along for a lunch date with her sister Mary-Kate and 42-year-old Olivier - the half-brother of former French President Nicolas Sarkozy - in New York City on Saturday. The group was seen dining at upscale Italian eatery Sant Ambroeus in the city's trendy West Village.
The 25-year-old former Weeds actress has been dating French-American banker Olivier for almost seven months and the couple are rumoured to have officially moved in to his plush new East Village townhouse together recently.
According to city documents filed on September 10, Olivier purchased the 5-story love nest on August 2 after selling his previous property for $6.25 million in February.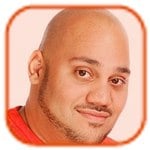 Posted by Andru Edwards Categories: Movies, Music, Dating, Child Stars, Rumors
Liam Hemsworth is said to be fed up with Miley Cyrus's childish attitude.
The Hunger Games actor has reportedly begged his popstar fiancee to stop venting her emotions on Twitter again after she publically declared her love for him following an argument today.
"Why do I torture myself and what ps I love you. ahhhhhh. I have got to pull it together," she wrote.
Liam is rumored to have already been frustrated with the 19-year-old "Can't be Tamed" singer - whom he got engaged to in June - after she took a public swipe at their relationship earlier this month. "Ever feel like you want just ... something more. Not sure what exactly ... passion perhaps?" she wrote on September 13. She later backtracked and wrote, "no there is not trouble in paradise ... just thoughts."
Click to continue reading Liam Hemsworth Fed up with Miley's Tweets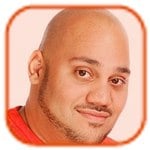 Posted by Andru Edwards Categories: Movies, Dating, Rumors
Tom Cruise is not ready to date.
The actor - who split from Katie Holmes in June after five years of marriage - has enjoyed a series of late nights out in London recently but pals insist he is not ready for a new romance.
"When he's in London he's going to be seeing his friends. [But] there is no mystery woman," a close friend told People.
The 50-year-old star is said to have made a number of new friends in the city and enjoys letting his hair down after long hours working on the set of his new sci-fi thriller All You Need Is Kill.
The actor was spotted partying until 3 a.m. at Annabel's nightclub earlier this month, where he reportedly chatted up several fellow-club goers. "Tom loves the people here [in England]. They're friendly," the source added.
But three months after his third divorce, Tom - who has most recently been linked to actress Cameron Diaz - is apparently not ready to move on with a new girlfriend just yet.
The father-of-three is said to be focusing on his career and children, particularly his youngest daughter Suri, who lives in New York City with Katie.
© Gear Live Media, LLC. 2007 – User-posted content, unless source is quoted, is licensed under a Creative Commons Public Domain License. Gear Live graphics, logos, designs, page headers, button icons, videos, articles, blogs, forums, scripts and other service names are the trademarks of Gear Live Inc.