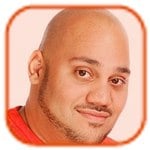 Posted by Andru Edwards Categories: Movies, Divorce, Legal Issues
Ashton Kutcher and Demi Moore are locked in a battle over $10 million. The former couple - who announced their split in November 2011 - have yet to finalize their divorce as they are still in negotiations over a settlement, and the actress is reportedly asking for an eight-figure sum due to Ashton's involvement in a venture capital fund worth $100 million.
The Two and a Half Men star announced his new technology start-up investment firm A-Grade, which is a partnership with Madonna's manager Guy Oseary and billionaire Ron Burkle, earlier this month with an estimated value of $100 million and Demi believes she is entitled to a piece of the actor's newfound fortune. However, Ashton - who owns 20 per cent of the company - insists his profits from the company aren't communal as he made his millions after their split.
"Ashton and Demi are still not divorced and no settlement has been agreed, even though they have been in negotiations for over a year. Ashton made a lot of money after they married, but he doesn't believe he owes her as much as she is asking for," a source told The New York Post.
Click to continue reading Ashton Kutcher and Demi Moore's $10 Million Battle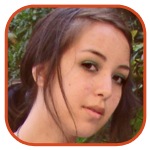 Posted by Robin Paulson Categories: Music, Divorce, Drugs, Meltdowns, Features
It's been two years since Ashlee Simpson filed for divorce from Pete Wentz, and the Fall Out Boy bassist is finally talking to the public about the split and the toll it took on him.
The 33 year-old admitted recently to Rolling Stone that his addiction to prescription pills Xanax and Klonopin resumed and he experienced paranoia following the break-up:
"I was probably physically and mentally addicted. It started from insomnia and anxiety from flying, then it spiraled... I felt like a loser already. I'd basically gone from being the guy in Fall Out Boy to being the guy, who, like, hangs out all day. I didn't see how I'd ever come out on the other side... I was scared of everything. I thought there were always people listening to me. Like, I had my house searched for bugs. It was crazy."
Click to continue reading Pete Wentz Opens Up About Divorce from Ashlee Simpson
Read More
| Daily Mail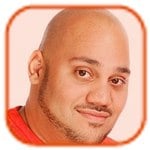 Posted by Andru Edwards Categories: Television, Divorce, Clothing, Style, Legal Issues, Rumors
Jessica Simpson's parents are officially divorced.
Tina Simpson - who also has daughter Ashlee Simpson with her former husband Joe - filed for divorce in September 2012 after 35 years of marriage and the union has now been dissolved, according to TMZ. While details of the settlement have not been made public, it was recently claimed Tina, 53, was so sick of fighting with Joe that she was willing to willing to give into his demands for an equal split of everything under the family name, including the multi-million dollar clothing line she manages for Jessica.
"An offer of a 50 percent split of everything under the Simpson name has been offered to Joe. That includes the coveted Jessica Simpson Collection, which Joe desperately wanted because that's the real cash cow. Even though he has nothing to do with the fashion label, Tina just wants an end to the saga and if that means giving Joe what he wants, so be it," a source said.
Click to continue reading Jessica Simpson's Parents Officially Divorced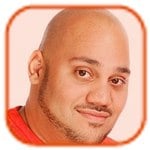 Posted by Andru Edwards Categories: Sports, Television, Divorce
Kim Kardashian and Kris Humphries have settled their divorce case. Basketball player Kris - whose marriage to the reality TV star ended after just 72 days in 2011 - dropped his demands for an annulment due to fraud after being urged to settle by the judge and the couple will be officially divorced by June 19.
Kim appeared in court in Los Angeles on Friday, where she responded yes when asked if irreconcilable differences led to the breakdown of the marriage. "Yes, it's done. [The court] realized there was no fraud and the judge urged Kris to settle. Finally it's over!" a source told Us Weekly.
While Kris missed a court appearance last week and was not present on Friday, the judge has ruled his failure to appear in court "irrelevant" now that the case is settled and he won't have to face any fines.
It was recently claimed Kim, 32, - who is pregnant with her first child with her 35-year-old boyfriend Kanye West - was "furious" with Kris for dragging out their divorce and was worn out by their ongoing battle.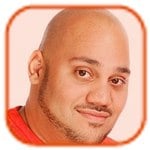 Posted by Andru Edwards Categories: Movies, Divorce
Tom Cruise has admitted he "didn't expect" Katie Holmes to file for divorce last June.
The Oblivion star - who shares six-year-old daughter Suri with his 34-year-old ex-wife - was completely shocked when the actress decided to end their marriage after six years together and found it a challenge to move on with his life.
"I didn't expect it. Life is a tragicomedy. You need to have a sense of humor. I had an unbelievable amount of time to think about it. Life is a challenge," he said recently.
The three-times divorced actor added that he didn't expect to be single at his age but said that it has helped him to put things in perspective. "To be 50 and to have experiences and to think, you have a grip on everything, and then it hits you: This is it, what life can do to you,'" he explained.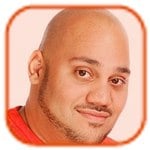 Posted by Andru Edwards Categories: Movies, Music, Divorce
Russell Brand has joked about his "sacred" marriage to Katy Perry - insisting 14 months is long enough to be married.
The 37-year-old funnyman made his return to radio on British station XFM on Monday night, joined by special guest Noel Gallagher along with regular presenters Matt Morgan and Trevor Lock, and was surprised to learn the former Oasis rocker knew the exact length of his matrimony to the "California Gurls" singer.
After being told his friends made a bet on how long his wedded bliss would last, which caused Noel to erupt with laughter, Russell exclaimed, "Don't cackle, I tried my hardest. How come you know exactly how long my marriage was. Was you timing it?" Noel responded, "For the record, in the sweepstake I came the closest."
Russell then continued to give humorous marital advice, making gags about his relationship with Katy, with whom he tied the knot in a traditional Hindu ceremony in India in October 2010 and filed for divorce from in December 2011. "Thanks, nice to know you're all behind me, very supportive, nice to know you're all supporting me. Let me tell you a thing about marriage. Marriage is a bond that can last up to 14 months. This is a sacred 14-month arrangement. Begins on an elephant. Ends in a newspaper," he joked.
Click to continue reading Russell Brand Jokes About "Sacred" Marriage to Katy Perry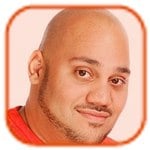 Posted by Andru Edwards Categories: Movies, Music, Divorce, Rumors
Katy Perry has signed a $3 million deal to write her autobiography.
The "Firework" hitmaker - who is currently dating John Mayer - is expected to discuss in detail her 14-month marriage to British comic Russell Brand in the tome, which will be called Part of Me because she wants to put out her side of the story before her former spouse releases the next installment of his My Booky Wook autobiographical series.
"Several publishers have been after Katy for a while. She decided to go ahead so fans don't have a one-sided story when Russell publishes another Booky Wook," a source told The Sun.
The news comes weeks after Russell - who has written two books about his life, My Booky Wook and Booky Wook 2: This Time It's Personal - confirmed he was discuss his relationship with the pop star in his third literary offering because he knows he can't ignore something that was such a huge part of his life.
Click to continue reading Katy Perry to Write Autobiography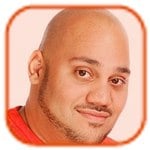 Posted by Andru Edwards Categories: Television, Divorce, Legal Issues, Rumors
Kim Kardashian and Kris Humphries faked their televised marriage proposal.
The former couple - who have been fighting about how to legally end their 72-day marriage since October 2011 - re-shot scenes of the 28-year-old basketball player popping the question to the reality TV star because she didn't like how she looked during his original proposal, according to a deposition given by Russell Jay, who is producer on Keeping Up With The Kardashians, ahead of their divorce trial.
According to a transcript of the deposition - obtained by Life & Style magazine - Kim was "completely surprise"' by Kris' first proposal and asked for the scene to be filmed again because "she didn't like how her face looked in the first take."
Russell also claimed that a scene where Kim confessed to her mother, Kris Jenner, that she was having trouble in her marriage was actually shot after she filed for divorce, and that another scene which saw the then-couple argue after Kris had a hotel party with girls while Kim was supposed to be out of town was also "faked" and that she was actually present the entire time.
Click to continue reading Kris Humphries Faked Marriage Proposal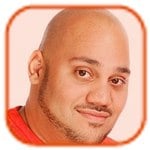 Posted by Andru Edwards Categories: Movies, Television, Divorce, Rumors
Demi Moore thinks that a baby would have saved her marriage to Ashton Kutcher.
The 50-year-old actress is still heartbroken over her split from the Two and a Half Men actor and is reportedly convinced having a child with the 35-year-old hunk would have stopped him from cheating.
"Ashton wanted a child from day one, and Demi knew he would make an amazing father after seeing how great he was with her girls. Sadly though, time wasn't on Demi's side, and she was never able to fulfill his baby wish. Demi believes in her heart that if they had had a child together, there wouldn't be a divorce going on right now. She thinks if there had been a baby at home Ashton wouldn't have been out partying with friends, and he wouldn't have had the chance to cheat on her," a source said.
Demi is now seeking spousal support from Ashton - who is currently dating Oz the Great and Powerful actress Mila Kunis - and the brunette beauty has filed papers demanding a large financial settlement, 16 months after their separation in 2011.
Click to continue reading Demi Moore Thinks a Baby Would Have Saved Her Marriage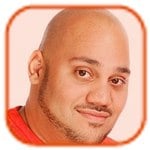 Posted by Andru Edwards Categories: Movies, Television, Divorce, Legal Issues, Rumors
Demi Moore is planning to divorce Ashton Kutcher.
The actress will finally take legal action to officially separate from the Two and a Half Men star - 16 months after their 2011 split - because she has reportedly "had enough" of the ongoing disagreement over the financial settlement.
A source told the New York Post newspaper she could file for divorce as early as next Tuesday, and explained, "Ashton has been very difficult during the talks - you could even say he has been hostile. After over a year of attempting to reach a settlement, Demi is definitely ready to move on. It's hoped lawyers for both sides can reach a settlement this spring, otherwise the divorce will go into litigation and trial."
Hollywood joker Ashton was quick to move on with Oz the Great and Powerful actress Mila Kunis and only filed for divorce in December 2012, but the estranged spouses have been engaged in a battle over money ever since.
Click to continue reading Demi Moore Ready to Divorce Ashton Kutcher
© Gear Live Media, LLC. 2007 – User-posted content, unless source is quoted, is licensed under a Creative Commons Public Domain License. Gear Live graphics, logos, designs, page headers, button icons, videos, articles, blogs, forums, scripts and other service names are the trademarks of Gear Live Inc.