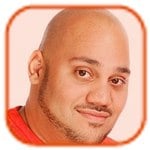 Posted by Andru Edwards Categories: Movies, Drunk
Anthony Mackie has been arrested on suspicion of drunk driving.
The Runner Runner actor was booked in the early hours of Saturday morning after he allegedly refused to take a blood-alcohol test. According to People magazine, the 35-year-old star was initially stopped by police at around 1:30 am for driving his 2010 Dodge Charger with tinted windows in East Harlem, New York City, which is illegal in the state.
However, the cops soon began to suspect he might be under the influence of alcohol as he exhibited "bloodshot, watery eyes" and they smelled alcohol on his breath, TMZ is reporting. The gossip website claims he failed several sobriety tests on the scene, before being taken to the police station on 28th Precinct in Central Harlem, where he refused to submit to a blood-alcohol test.
Anthony, best known for his roles in 8 Mile, Hurt Locker and Gangster Squad, will reportedly have his license suspended immediately.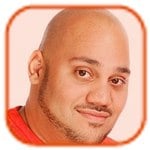 Posted by Andru Edwards Categories: Movies, Drunk
Josh Brolin says he's "completely done" with drinking.
The Gangster Squad actor is embarrassed by his alcohol-fueled antics on Friday and has vowed to lay off the booze in future. This comes after a video of the 45-year-old star involved in a brawl with a bouncer was published on TMZ, followed by footage of Josh yelling abuse at a cab driver after allegedly rear-ending his vehicle at a fast food drive-thru a few hours earlier.
When asked by a TMZ photographer how his Sunday evening was, Josh quipped, "Beautiful. Much better than a couple of nights ago."
The actor - who was heading into the gym at the time - was then probed as to whether he had given up alcohol in the wake of his wild weekend. "Absolutely. It won't be happening again. That's it. Completely done," Josh replied.
Click to continue reading Josh Brolin Is "Completely Done" Drinking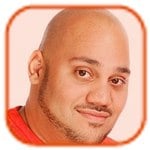 Posted by Andru Edwards Categories: Movies, Television, Drunk, Legal Issues, Videos, Oops Videos
Chelsea Handler mocked Reese Witherspoon's drunken arrest last night.
The chat show host took the opportunity to tease her good friend as she presented the Legally Blonde actress with an award at the ELLE Women In Hollywood 2013 ceremony, joking about her infamous disorderly conduct arrest video. The footage, which leaked online in April, saw Reese verbally insult a policeman who arrested her husband Jim Toth on suspicion of driving under the influence (DUI) in Atlanta, Georgia.
"'Personally, as a true friend, my favorite project of hers was an overlooked short film that she made earlier this year. She plays a very inebriated housewife defending her inebriated husband ... And if you haven't seen it, you can go on YouTube," Chelsea said.
Reese took the joke well and was seen doubled over laughing in her seat as good sport Jim chuckled next to her. There were clearly no hard feelings between the pair as Reese posed next to Chelsea for a photo opportunity at the swanky banquet held at the Four Seasons hotel in Beverly Hills.
Click to continue reading Chelsea Handler Mocks Reese Witherspoon's Drunken Arrest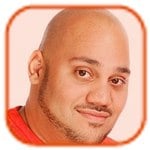 Posted by Andru Edwards Categories: D-List, Television, Drunk, Legal Issues, Mug Shots
Lindsay Lohan's mother has been arrested for speeding and DWI [Driving While Intoxicated].
Dina, 50, was pulled over on Tuesday night after she was allegedly driving over the speed limit. According to New York State Police, the 27-year-old actress' mother was arrested driving at "a speed of 77 mph in a 55mph zone." Meanwhile, TMZ have reported her blood alcohol level was .2, more than twice the legal limit of .08.
"Lohan made an allegation that she was injured during the course of the arrest," officials told the gossip site. However, they added Dina "recanted her claim" once medical personnel arrived at the scene and determined she was fine.
She was later released to a sober third party - the site notes it wasn't her daughter - and she will appear in court later this month.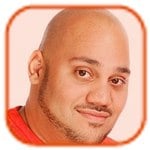 Posted by Andru Edwards Categories: Sports, Television, Drunk, Legal Issues
Lamar Odom has been charged with DUI [Driving Under the Influence]. The husband of reality TV star Khloe Kardashian was arrested last month after he was stopped by the California Highway Patrol on August 30.
According to TMZ, the basketball player - who failed several field sobriety tests before being taken the jail - has now been charged with one count of DUI. The gossip site also notes Lamar, 33, could have his driving license suspended for a year after he refused to submit to a blood alcohol test following his arrest. He will reportedly be arraigned on September 27 and - as a first-time offender - could face probation.
Click to continue reading Lamar Odom Charged with DUI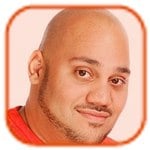 Posted by Andru Edwards Categories: Sports, Television, Divorce, Drugs, Drunk, Legal Issues, Rumors
Khloe Kardashian says she isn't "made of steel."
The reality TV star is trying to cope with her relationship troubles and her husband Lamar Odom's recent DUI arrest - and she has taken to her Twitter account to hint it's proving difficult to stay strong: "As much as I wish I were made of steel ... I'm not ... I'm pretty damn close to it though hehe."
Khloe, 29, previously left a cryptic, but optimistic, message to her followers on the social networking site, which she has since deleted. "Smile and no one will notice," she wrote.
According to recent reports, the couple were reunited at their California mansion, but the star's family are pushing her to end their romance because of his arrest and alleged drug use. Lamar was stopped by the California Highway Patrol on Friday and released after posting $15,000 bail. "Kris wants Khloe to get her prenup money, plus the penalty for cheating. Kim, Kourtney [Khloe's sisters] and Kris want her to dump him. You can't live with a drug addict," a source said.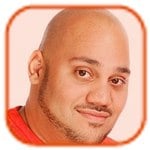 Posted by Andru Edwards Categories: Music, Drunk, Rumors
Justin Bieber was allegedly escorted out of a nightclub in Los Angeles on Saturday night.
The 19-year-old singer, who is two years under the legal drinking age in the U.S. but has been spotted partying at several other nightclubs recently - was left "really embarrassed" after being forced to leave Lure nightclub in Hollywood at around 7 p.m. after reportedly trying to sneak in to enjoy their Toxic Luau Beach Day party.
A source told E! News that the "Beauty and a Beat" singer was turned away because he was underage but then tried to sneak in the back door. "Someone from Justin's team had come earlier in the day and told the club that he would be showing up. The club told him they wouldn't let him in because he's not 21. Bieber came anyways and tried to sneak in through a back door. The Game was on the mic at this point and saw Bieber trying to get in and shouted that Bieber was on his way inside. That's when security saw him and escorted him out immediately. He left right away, he seemed really embarrassed," the insider explained.
Click to continue reading Justin Bieber Escorted Out of Nightclub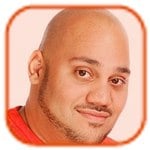 Posted by Andru Edwards Categories: Television, Drugs, Drunk, Features
Matthew Perry hates seeing pictures of himself from when he was addicted to pills and alcohol.
The 43-year-old actor battled addictions to booze, Vicodin, methadone and amphetamines during his 10 year stint on the sitcom Friends and Matthew admitted seeing photographs of himself when he was painfully thin in 2001 terrifies him. "I honestly recoil. It's scary to look at that. I was a sick guy," he said.
Matthew also revealed he feared for his life at certain points during his ordeal, and credits addiction specialist Earl Hightower with helping him to get clean: "This guy has saved my life, literally 15, 16 times. The treatment is all-encompassing."
Now the Go On actor is determined to help others avoid the same mistakes he made and has opened a sober living house to help men transition from rehab into the real world. "The thing that I'm most proud of in my life is that if a stranger came up to me and said, 'I can't stop drinking. I can't stop drinking. Can you help me?' I can say, 'Yes, I can help you,'" he explained.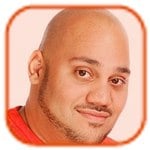 Posted by Andru Edwards Categories: Movies, Drugs, Drunk, Features
Lindsay Lohan claims her latest trip to rehab is "pointless."
The 26-year-old actress - who began a 90-day court-ordered treatment program at the Betty Ford Center in California on Thursday to avoid jail after pleading ''no contest'' to charges for lying to police about driving during a car crash last June - claims she doesn't have a problem with alcohol or drugs.
"I've never been a huge drinker. I've never woken up in the morning and had a drink. I don't think I need to be on lockdown for three months. I don't think that's rehab. I've been court-ordered to do it six times. I could write the book on rehab. Constantly sending me to rehab is pointless. The first few times I was court-ordered to rehab it was like a joke, like killing time."
The actress - who also claims she has only done cocaine "four or five times" in her life but admits to preferring ecstasy and pot - hopes that her stint in rehab will help her to change people's opinion of her.
Click to continue reading Lindsay Lohan Thinks Rehab Is Pointless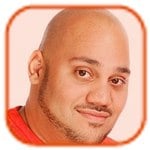 Posted by Andru Edwards Categories: Movies, Drunk, Legal Issues
Reese Witherspoon is "mortified" after her arrest for disorderly conduct.
The Mud actress was picked up by police officers in Atlanta last week while her husband Jim Toth was arrested on suspicion of DUI and friends of the 37-year-old mother-of-three say she can't believe she let things get so out of control. "She's a fun girl who likes to have a good time and let loose every now and then. What's shocking is she didn't rein it in enough to keep herself out of trouble. It was a really bad decision on both their parts and trust me, they're evaluating that and they will make damn sure it doesn't happen again," a source said.
Reese - who has seven-month-old son Tennessee with Jim - is also worried about how her kids Ava, 13 and Deacon, nine, from her previous marriage to Ryan Phillippe, will cope with the scandal. "She is happy to be home with her kids again. She didn't feel good about being away from them after the news of her arrest broke. Her kids are everything to her," the insider added.
The couple are due in court in Atlanta on their respective charges on May 22 and May 23.
© Gear Live Media, LLC. 2007 – User-posted content, unless source is quoted, is licensed under a Creative Commons Public Domain License. Gear Live graphics, logos, designs, page headers, button icons, videos, articles, blogs, forums, scripts and other service names are the trademarks of Gear Live Inc.