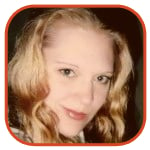 Posted by K.C. Morgan Categories: Movies, Drugs, Drunk
The Beverly Hills Police have confirmed that "no alcohol or drugs were involved in the crash" involving actor David Arquette. The recently-rehabbed actor confirmed the news via Twitter: "Refused all pain medication-may the record state- still sober!"

According to eyewitness reports, the car in front of Arquette abruptly stopped and he was forced to swerve into oncoming traffic, which caused the head-on collision.
Read More
| Popeater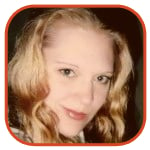 Posted by K.C. Morgan Categories: Movies, Television, Child Stars, Drugs, Drunk, Meltdowns, Rants, Videos
Charlie Sheen, otherwise known as the only celebrity who can make Lindsay Lohan look like a great casting decision, doesn't want to wait around for Good Morning America to get off its ass. Meaning, ABC, NBC, CBS and everyone else Sheen has been talking to just aren't broadcasting entertainment news all the time.
So, what if Sheen has something he's just got to share with fans? That's what the Internet is for. Charlie Sheen began live streaming to fans on Saturday night, unveiling his "Sheen's Korner." It's even got a tagline: "You're either in Sheen's Korner or you're with the trolls." And if you don't want to be a troll, watch Sheen's entire 50-minute...mess rant thing show.
Click to continue reading Charlie Sheen Brings Live Video to Fans
Read More
| Huffington Post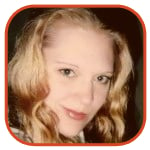 Posted by K.C. Morgan Categories: Movies, Television, Drugs, Drunk, Meltdowns, Parties, Rants, Videos, Where Are They Now?
Charlie Sheen is proud to share his recovery story with others. The actor, who has struggled with documented drug problems, sobered up with the help of the Sober Valley Lodge. Now, we're happy to bring you a video straight from Sheen's safe, sober environment. Brace yourselves.
Read More
| Perez Hilton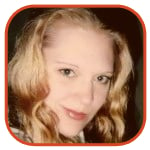 Posted by K.C. Morgan Categories: Movies, Divorce, Drugs, Drunk, Legal Issues, Rumors, Where Are They Now?
Though pictures from the wreckage look pretty intense, actor David Arquette is reportedly "fine" following his head-on collision on Friday. Arquette was driving around Beverly Hills at 2 in the afternoon when his car veered into oncoming traffic and slammed head-on into a Jeep.

You can probably imagine the circus that ensued. But Arquette's rep says "he is fine," and the actor himself assured his fans via Twitter that all is well. The driver of the vehicle "suffered moderate injuries" and police are currently investigating the incident.

Friday evening, Arquette tweeted that he "got into a car accident but I'm fine. Luckily I have dragon's blood running through my veins." He also reminded fans to "Remember to wear your seat belt-wish I was." Things haven't been easy lately for Arquette. The actor entered a rehabilitation facility shortly after it was announced that he and wife Courteney Cox-Arquette are divorcing.
Read More
| E! Online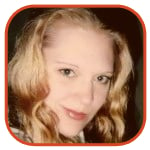 Posted by K.C. Morgan Categories: D-List, Television, Drugs, Drunk, Rumors, Where Are They Now?
Dr. Drew Pinsky has stated that he wouldn't want to treat Lindsay Lohan on his reality series Celebrity Rehab with Dr. Drew, but he'll lend a helping hand to dad Michael Lohan next season. Reportedly, Michael has joined the cast and started taping... and sources say Lindsay is "upset" and "shocked."

TMZ reports that Michael Lohan began filming the show without even telling his famous daughter, though she's certainly got enough on her mind already.

The rest of the Celebrity Rehab cast is rumored to include Tareq and Michaele Salahi (the couple who allegedly crashed the White House), former Mets pitcher Dwight "Doc" Gooden, Chinese-American actress Bai Ling (The Crow, Anna and the King), Jeremy Jackson (Baywatch) and Michael Lohan.
Read More
| TMZ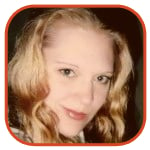 Posted by K.C. Morgan Categories: Television, Drugs, Drunk, Meltdowns, Rants, Rivalries, Rumors
Charlie Sheen thinks Two and a Half Men is a "pukefest that everyone worships." At least, that's what he said when he called into Fox Sports Radio on Friday. His statement surely crossed a line with many sitcom fans, but that was just a warm-up.
The actor already nabbed headlines by making controversial comments about his producers, and he's still talking. On the back of Sheen's Thursday comments, production on Two and a Half Men was canceled. Maybe he thinks it can't get any worse?
"These guys are a couple of AA Nazis, blatant hypocrites," Sheen said of the joint decision by CBS and Warner Bros. to halt production on his show. "They don't practice what they preach."
He continues to challenge Chuck Lorre to any media venue who will listen, repeatedly offering to physically engage Lorre in a wrestling/boxing/ultimate fighting match of some sort. Sheen has, thus far, slammed the writer/director/producer to Conan O'Brien, TMZ, Fox Sports Radio and Good Morning America. The actor is still in the Bahamas, currently with a porn star and a magazine model. His ex-wife Brooke Mueller was also with the group, but she went back to Los Angeles on Thursday.
Click to continue reading Charlie Sheen: People at CBS Nazis, Hypocrites
Read More
| E! Online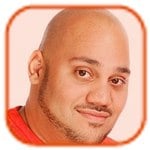 Posted by Andru Edwards Categories: Television, Drunk, Mug Shots
Jaime Pressly has been arrested for driving under the influence (DUI).
The My Name Is Earl star was taken into custody in Los Angeles last night after police performed a sobriety test when they pulled her over for allegedly committing a traffic violation at approximately 11pm, according to TMZ. Law enforcement officials have not confirmed the 33-year-old actress' blood-alcohol level, although her bail - which is normally $5,000 - has been set for $15,000, which usually only occurs when a person is over .15 per cent. The legal limit in the state is .08 per cent.
Pressly is reported to have been alone in the car at the time of her arrest and there were no drugs found in the vehicle.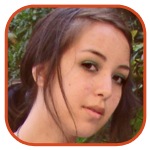 Posted by Robin Paulson Categories: Movies, Child Stars, Drugs, Drunk, Legal Issues
Lindsay Lohan may be on the way to a clean, safe recovery; however, she still has some things from her recent rehab past to settle first.
Lohan's on-again off-again attorney,
Shawn Chapman Holley
, is now firing back at last month's claims that her client was violating her probation -- specifically, consuming alcohol -- while at the Betty Ford clinic.
"I had numerous conversations with Betty Ford counselors and doctors over the course of Lindsay's treatment there and it was never suggested by anyone that she ever drank or used drugs. Her discharge letter from the facility is totally consistent with that," said Holley.
Right, and we should listen to the lawyer who maintained that
Lindsay was in Cannes
for work when she was incessantly photographed partying on a yacht, practically refusing to show up to her court case?
The new judge presiding over Lindsay's case, Judge Elden Fox, has previously said that Lohan will return to jail for up to six months should she violate the terms of her probation.
Until her progress review hearing on February 25, Lohan is subject to random drug and alcohol tests.
Read More
| People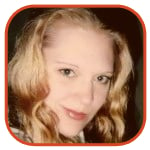 Posted by K.C. Morgan Categories: Movies, Music, Child Stars, Drugs, Drunk, Rumors
On her first day out of rehabilitation at the Betty Ford Center, Lindsay Lohan was swamped by paparazzi as she made her way to the gym -- her first destination as a free woman.
Looks like Linds is taking a positive step toward clean living.
Before she was surrounded by every photog in Los Angeles, TMZ managed to get a few moments of video with the actress alone.
Read More
| TMZ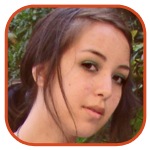 Posted by Robin Paulson Categories: Movies, Drunk, Meltdowns, Rumors
UPDATE: Courteney Cox has responded. Read her statement here.
The new year hasn't brought much fortune or resolution to David Arquette just yet. The 39 year-old checked into rehab, which a source close to the actor say has been much needed, considering his recent separation from wife Courteney Cox.
The reason for admittance is surprisingly normal -- at least for Hollywood standards: "He is in there for drinking and depression, not hard drugs. Rehab was inevitable. He is dealing with a broken heart. He can't handle all the changes in his life. All his inner demons came out," the source said.
No word yet from Courteney, who has said that their separation does not mean divorce.
Maybe David ought to ask Lindsay for some advice; she ought to have enough experience with rehab facilities. She may even invite him to one of her Betty Ford parties.
Read More
| People

© Gear Live Media, LLC. 2007 – User-posted content, unless source is quoted, is licensed under a Creative Commons Public Domain License. Gear Live graphics, logos, designs, page headers, button icons, videos, articles, blogs, forums, scripts and other service names are the trademarks of Gear Live Inc.