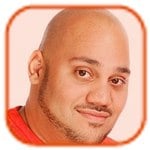 Posted by Andru Edwards Categories: Movies, Music, Features
Justin Timberlake "still has time" before having kids.
The "Mirrors" hitmaker isn't in a rush have children with wife Jessica Biel - whom he wed in October 2012 - and thinks it is best to leave starting a family "to fate." He said, "I'm not against the idea at all, but I think I still have some time ahead of me. Let's leave it to fate."
The 32-year-old heartthrob feels settling down with his actress spouse is a "normal" progression of entering his thirties and believes Jessica, 31, brings out the best in him: "Life didn't change overnight. Marriage, family - it's all part of the normal steps you take when you reach your thirties. She's brought me stability and an inner force. The most important thing for me is that we're able to communicate so well and talk about absolutely everything. It's beautiful to have that kind of closeness and understanding."
Despite a successful musical comeback with his new album The 20/20 Experience, a blossoming movie career and an A-list actress wife, Justin thinks it's important to remain humble and received advice on handling fame from Hollywood legend Clint Eastwood: "I remember spending time with Clint Eastwood and he taught me some lessons about dealing with success. He was so cool and generous on the set even though he's a Hollywood god."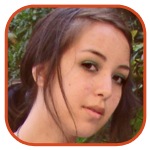 Posted by Robin Paulson Categories: Movies, Legal Issues, Features
"In a weird way, it was almost like the best thing that could have happened because I'd never asked myself the question before of, "Is it okay if I'm not going to act? Is there anything else?" because that was all that I really knew... Honestly, as terrible as this sounds, when you're making movies, you think that those other things are not as important—the most important thing is that you do a good job in the movie and that you're prepared. So just getting that kind of perspective on life really helped me."
- Winona Ryder opens up about her famous shoplifting debacle in Interview magazine.
(Make sure to check out our other notable quotes.)
Read More
| Interview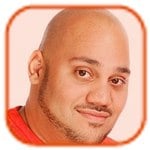 Posted by Andru Edwards Categories: Movies, Features
Paris Hilton is still horrified by the robberies that took place at her home.
The 32-year-old socialite has a cameo role in upcoming drama film The Bling Ring - based on true events of when a group of fame-obsessed teenagers tracked the whereabouts of celebrities and robbed their homes, including her own. Even though she accepted a part in Sofia Coppola's movie, the blonde beauty admits she's still coming to terms with the devastating events - which took place between 2008 and 2009 - and can't bring herself to watch the finished film.
"It's [the robbery] still hard for me to deal with. I haven't seen the film yet, but I'll see it at the premiere. I'm going to have to close my eyes for fear of seeing what they really did. It still horrifies me," she said.
Paris was the gang's first target and they made off with millions of dollars of items and treasured possessions.
Click to continue reading Paris Hilton Still Horrified by Robberies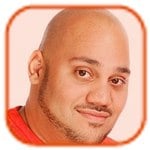 Posted by Andru Edwards Categories: Sports, Features
David Beckham has announced he is retiring from professional soccer. The sports superstar has decided to call time on his playing career at the age of 38, just days after helping his current club Paris Saint-Germain (PSG) win the Ligue 1 title in France for the first time in 19 years.
David was offered a one-year contract extension by the French team, but he has stated he will hang up his boots after they play their final game of the season on May 26. "I'm thankful to PSG for giving me the opportunity to continue but I feel now is the right time to finish my career, playing at the highest level," he said in a statement.
David will now rejoin his wife Victoria Beckham and their four children, Brooklyn, 14, Romeo, 10, Cruz, eight, and 21-month-old daughter Harper, in London with the family expected to find a permanent home following their relocation to the UK after leaving Los Angeles.
Click to continue reading David Beckham Retires from Soccer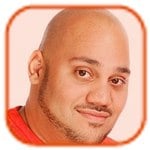 Posted by Andru Edwards Categories: Music, Dating, Weddings, Features
Jennifer Lopez hasn't given up on marriage. The Latina bombshell - who began dating choreographer Casper Smart in October 2011 shortly after her third marriage fell apart - is hopeful for a fairytale ending and will "probably" walk down the aisle with her beau in the future.
Probed as to whether she wanted to marry again, she giggled, "I don't know ... probably, maybe! I like [being married], I like the idea of it, I always have. As a girl you never really give up on that fairytale completely."
Jennifer - who has five-year-old twins Max and Emme with her third husband Marc Anthony - is so smitten with Casper, 25, that the 43-year-old singer doesn't care about their age gap and chooses to ignore the stigma about older women dating younger men: "There's more of a stigma to it, you know? But I'm not really one to follow rules or stay within a box."
The star also revealed back-up dancer Casper - who has choreographed the video for her new single "Live It Up" - is the perfect partner because the pair share a creative connection which fuels both their careers. "It's a sweet relationship. It's kind, it's healthy. He's a creative partner to me. He knows what I want to accomplish. We talk about it a lot, obviously we're together a lot. He helps me and I help him, and it kind of works that way," she explained.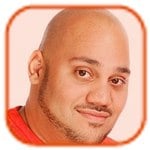 Posted by Andru Edwards Categories: Movies, Parties, Features
Isla Fisher was once mistaken for her husband Sacha Baron Cohen's daughter.
The petite Great Gatsby actress - who wed the comedian in 2010 after an eight-year romance - was mortified when a party host mistook her for the funnyman's teenage daughter at one of her first ever Hollywood parties. Isla, 37, recalled, "When I first came to Hollywood, I went with Sacha to a very big party for Lost In Translation. When we pulled up, everyone you could imagine was in this room, Warren Beatty, Jack Nicholson, Dustin Hoffman... This lady came straight up to me, introduced herself as Colleen and then turned to me and said, 'Come with me, I've got something to show you.' I'm thinking, 'Oh my God. I'm so excited.' So she takes me away from Sacha and opens this door and there's this giant pink room covered in kids' posters and there in the middle is a group of 14-year-old girls and she said, 'Everybody, this is Sacha's daughter,' and asked me if I wanted a soft drink. Clearly I should have worn more make-up!"
Isla has since settled down with Sacha and the couple have daughters Olive, five, and Elula, two, and the 37-year-old actress admits becoming a parent is one of the best things in life. " think the most romantic thing you can ever do is to make a family with someone. I love being a mum and it's my favorite topic personally, but professionally I hate talking about it," she added.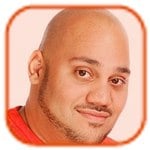 Posted by Andru Edwards Categories: Television, Features
Paris Hilton insists she is a "tough business woman."
The 32-year-old former Simple Life star - who is dating 21-year-old model River Viiperi - claims she is no longer interested in fame since Nathan Lee Parada tried to break into her Los Angeles home wielding a knife in August 2010, and is determined to follow in her family's footsteps by developing her own successful chain of hotels.
"It was terrifying. I had never experienced anything like that before and it really shook the foundations of my world. I was certain he would kill me if he could get inside. Seeing someone with such hate in their eyes -- someone who wants to kill you -- makes you question things, and it made me wonder about the price of fame. There was so much chaos in my life at the time. After the attack I decided it was time to withdraw from the public eye before anything worse happened," the Hilton hotel heiress told The Sun.
Paris' then boyfriend Cy Waits came to her rescue during the incident and her stalker was sentenced to two years for the burglary in April 2011 but she was then pursued by another obsessed fan, James Rainford.
Click to continue reading Paris Hilton No Longer Interested in Fame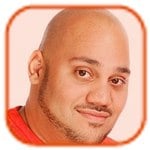 Posted by Andru Edwards Categories: Music, Features
Carrie Underwood admits she is little "selfish" and isn't ready to have children. The 30-year-old country singer - who married Canadian ice-hockey star Mike Fisher in July 2010 - says she has a tough time forming new relationships and wishes she had a softer personality.
The "Blown Away" hitmaker told the June issue of Marie Claire magazine, "I don't feel old enough to have kids. I know I am mature. But being responsible for another human? I'm not a mushy person at all. We were never a huggy family. Or a 'let's talk it out' family. Technically I have siblings but they are quite a bit older than me - I was the accident - so I have the only-child syndrome going on. I'm a little more selfish, a little more independent, a little closed. I do wish I were softer. I wish I were able to form relationships better. But hey, I mean...I'm not a sociopath."
The former American Idol star, who rose to fame after winning the reality TV show in 2005, also feels very "awkward" and her husband often makes fun of her for it: "My husband calls me the queen of awkward moments. Anything that can be made awkward, I will make it awkward."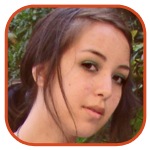 Posted by Robin Paulson Categories: Movies, Features
Like so many other stars who are now praised for their talent and beauty, True Grit star Hailee Steinfeld was bullied at school.
The 16 year-old has signed up to support The Trevor Project, an organization that sets out to protect and empower bullied LGBT teens. Steinfeld explained in a recent interview why her bullied past inspires her to help others:
"Bullying is something I went through, from third to sixth grade, when I got pulled out [of school]. I still go through it. And if I can be the person who says, 'Trust me when I tell you it will be OK,' then I will be that person."
Wise beyond her years, Steinfeld also offered some insight as to why bullies act the way they do: "Often bullies are taking something [personal] out on others. If they use that energy to make someone smile, we can save so many people in the long run."
The full interview - in which the Californian teen opens up about upcoming roles - appears in next month's Glamour.
Read More
| Daily Mail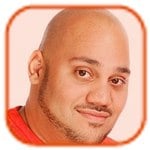 Posted by Andru Edwards Categories: Movies, Features
Angelina Jolie has undergone a double mastectomy.
The 37-year-old actress - whose mother Marcheline Bertrand died in 2007 after battling ovarian cancer - took the decision to have both of her breasts removed despite being healthy, as she has been found to have the BRCA1 cancer gene, giving her an 87 per cent chance of developing breast cancer and 50 per cent risk of ovarian cancer.
Writing in the New York Times, Angelina said, "My doctors estimated that I had an 87 percent risk of breast cancer and a 50 percent risk of ovarian cancer, although the risk is different in the case of each woman. Only a fraction of breast cancers result from an inherited gene mutation. Those with a defect in BRCA1 have a 65 percent risk of getting it, on average. Once I knew that this was my reality, I decided to be proactive and to minimize the risk as much I could. I made a decision to have a preventive double mastectomy. I started with the breasts, as my risk of breast cancer is higher than my risk of ovarian cancer, and the surgery is more complex. On April 27, I finished the three months of medical procedures that the mastectomies involved. During that time I have been able to keep this private and to carry on with my work."
Click to continue reading Angelina Jolie Has Double Mastectomy
© Gear Live Media, LLC. 2007 – User-posted content, unless source is quoted, is licensed under a Creative Commons Public Domain License. Gear Live graphics, logos, designs, page headers, button icons, videos, articles, blogs, forums, scripts and other service names are the trademarks of Gear Live Inc.