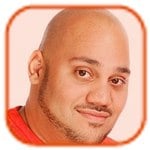 Posted by Andru Edwards Categories: Movies, Celebrity Babies, Child Stars, Features
Angelina Jolie and Brad Pitt don't want their children to be actors.
The couple raise six kids together - Maddox, 12, Pax, 10, Zahara, nine, Shiloh, seven, and twins Vivienne and Knox, five - and despite letting Vivienne have a cameo in her new film Maleficent, Angelina is not encouraging them to become screen stars.
"We think it's fun for our kids to have cameos and join us on set, but not to be actors. That's not the goal for Brad and me at all. I think we would both prefer that they didn't become actors. But she was four at the time and other three and four year old [actors] really wouldn't come near me. Big kids thought I was cool - but little kids didn't really like me. So, in order to have a child that wants to play with [Maleficent]... it had to be a child that really liked me and wasn't afraid of my horns and my eyes and claws, so it had to be Viv," she said.
Click to continue reading Angelina Jolie and Brad Pitt Don't Want Their Children to Act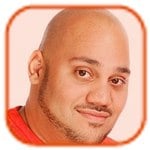 Posted by Andru Edwards Categories: Music, Features
Ke$ha has left rehab and is feeling "healthy."
The "Timber" hitmaker has finished her treatment for an eating disorder at the Timberline Knolls clinic near Chicago and claims she's "happy" to be working on new music.
She took to Twitter last night to update her fans on her progress, writing, "Happy to be back! Feeling healthy & working on tons of new music, I can't thank my fans enough for all the love & support u have given me [sic]." She later added, "Life is beautiful. I'm so blessed to have u all [sic]."
The 27-year-old singer recently postponed her upcoming Warrior world tour, which would see her perform in Hammond, Indiana, on March 15 and Green Bay, Wisconsin, on April 13, following doctor's orders to overcome her issues before focusing on her career again. "I was so looking forward to performing at these dates but I need to follow my doctor's advice and get my health back on track ... I couldn't have done this without you all. I look forward to coming back stronger than ever on the next tour," she previously said.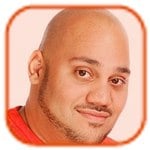 Posted by Andru Edwards Categories: Movies, Television, Celebrity Babies, Features
Thandie Newton has given birth to a baby boy.
The 41-year-old actress and husband Ol Parker welcomed little Booker Jombe - a sibling for their daughters Ripley, 13, and Nico, nine - into the world on Monday, she has announced on Twitter. "Our baby boy is finally here! Booker Jombe Parker. Born joyously at home yesterday," she wrote yesterday.
The Crash actress announced her pregnancy in September and later admitted she was finding it tough working on action-packed police drama Rogue, in which she plays undercover cop Grace Travis. "Basically, I had two options; to withdraw from the show which would have meant the show collapsing, or to commit regardless. I'd seem actresses takes on meaty un-pregnant roles while carrying babies - Jodie Foster in Panic Room. My agent also reassured me that both Claire Danes and Anna Paquin worked well into their first pregnancies. So - it was all going to work out just fine wasn't it? We're on episode nine, and are near enough to finishing for me to be able to chuckle at my naivety in thinking this was going to be anything other than mayhem, with a waddling lead actress at the center," she said.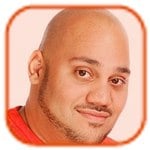 Posted by Andru Edwards Categories: Movies, Features
Matthew McConaughey puts his success down to his wife and children.
The Academy-Award winning actor describes his home life as "enriching" and claims the achievements in his career wouldn't have been possible without the support of his spouse Camila Alves and their children, Levi, five, Vida, four, and 15-month-old Livingston, following his win as Best Actor at the Oscars on Sunday.
"I try to give a lot to my life and the people in it, and I know they sure give back. I have a lot to be thankful for. My life outside my career is extremely enriching. So I am letting that feed my work, and letting my work feed my life," Matthew told People.
Richard Linklater - who gave Matthew his breakout role in 1993 film Dazed and Confused - agrees that Camila's support has been a big factor in her husbands transitioning career in recent years: "[In Hollywood] You'll have people around you who want other things [for you], but she will approach it as, 'What does Matthew want?' That's the direction she pushes him."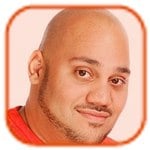 Posted by Andru Edwards Categories: Music, Child Stars, Features
Charlotte Church says that Miley Cyrus has a "skewed perspective."
The 28-year-old singer - who was catapulted to the spotlight as a classical singer before branching into pop music in 2005 - can relate the young "Wrecking Ball" hitmaker, 21, who made headlines last year for a number of provocative performances, and expects she will change her attitude in a few years.
"It's so obvious this young lady has a skewed perspective because of what she's been through. All she knows is to sell and be sold. This sounds patronizing but in a couple of years she'll change her tune. I went through a similar-ish thing, not to the depths she is taking it to. But it's exhibitionism. As a teenager, you're really egocentric. Why would you give a f**k about the rest of society," Charlotte said.
Click to continue reading Charlotte Church: Miley Cyrus Has Skewed Perspective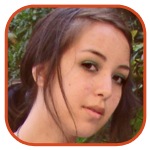 Posted by Robin Paulson Categories: Movies, Television, Pregnancies, Features
Jenna Fischer is expanding her brood!
The Office star's rep confirmed that she and her husband, Lee Kirk, are expecting their second child this summer.
Fischer gave birth to their first son, Weston, back in September 2011. "I had really underestimated what I was capable of because, before I had him, I thought I needed things that I didn't really need... I want nine hours of sleep, but it turns out I don't need it!" the 39-year-old joked last year.
Fischer and Kirk - who is a writer and director - wed back in July 2010.
"It looks like I need to get some new goals because I'm living my dream right now... [My husband] is amazing. He's such a good father. I'm very lucky. I came to Los Angeles and wanted more than anything to be on a comedy TV show like Cheers. My other goal was to marry a great man and have a family," Fischer said back in 2012.
Read More
| People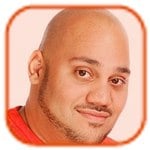 Posted by Andru Edwards Categories: Television, Celebrity Babies, Features
Khloe Kardashian still dreams of becoming a mother.
The Keeping Up with the Kardashians star struggled with fertility issues during her four-year marriage to Lamar Odom, whom she filed for divorce from in December, but "prays" she will have her own family in the future. The 29-year-old beauty said, "I love kids. I hope and pray I have kids when the time is right."
But she insists she has no regrets about ending her marriage, adding, "I live for the moment. If you think too far in the future, you might get disappointed or set the bar too low. It sucks at times, but everything happens for a reason, no matter how sh***y your circumstances are. To say where I want to be in 10 years...I have no idea. I just know that I want to be happy and smiling."
Khloe, who reportedly kept her estranged husband's alleged battle with crack cocaine a secret from her family for two years, also admits to her mother Kris Jenner during an interview for the April issue of Cosmopolitan magazine that she often keeps her problems to herself: "I'm not a big 'cry on a shoulder' person. I'm very introverted when it comes to my own stuff. Everyone has issues, and I'm not someone who likes to burden people. That's just how I am. I hold things in. I don't know why."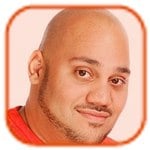 Posted by Andru Edwards Categories: Movies, Dating, Weddings, Features
David Arquette doesn't know if he'll marry again.
The 42-year-old actor is "madly in love" with partner Christina McLarty - who is pregnant with his second child - but is hesitant to walk down the aisle because his divorce from Courteney Cox in 2012, almost two years after they separated, left him heartbroken.
"The divorce, that broke my heart a lot, you know, and changed my approach to it all too," he said. When asked on Piers Morgan Live if he will marry again, he added, "I don't know. It has definitely changed that, you know, that experience changed it for me, but you know, I'm madly in love with my new girlfriend and she is a wonderful person and dear friend and we have a kid on the way, so I don't know."
David, who married Courteney in June 2009, also claims his divorce from the Cougar Town actress - with who he has nine-year-old daughter Coco - made him more mature in his relationships: "I was really dramatic and really like over the top when I was younger. But not now, not now. I'm a little more grown up as far as relationships go. I don't - it doesn't seem like everything is the end of the world, you know. When I was younger, I'd get pretty dramatic."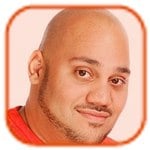 Posted by Andru Edwards Categories: Television, Pregnancies, Features
Jimmy Kimmel is set to become a father for the third time.
The chat show host and his wife Molly McNearney are expecting their first child together, with the TV personality revealing the exciting news on an episode of The Ellen DeGeneres Show airing this Wednesday.
Amid cheers from the studio audience, he announced, "I'm having a baby... wait I want to finish... with Ellen. No, I decided to have the first one with my wife. We got married in July and, you know, it's interesting. It's disgusting the way babies are made."
Ellen replied, "Good for you. And why is it disgusting?"
Jimmy, 46, joked, "Well, there are so many human body parts involved. Did you know there are eggs in us? That's gross just to start with."
Click to continue reading Jimmy Kimmel to Become a Father for Third Time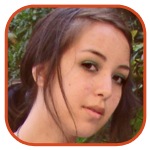 Posted by Robin Paulson Categories: Movies, Television, Rants, Paparazzi Photos, Features
Despite quarreling with him on Orphans, Alec Baldwin is apparently taking a cue from Shia LaBeouf.
The 30 Rock actor penned an open letter online claiming that he's retiring from public life. Fed up with what he claims is the media's false, twisted perception of his character, Baldwin uses most of his letter to tell his side of recent news stories that have shed a poor light on him: "But - I'm sorry, I can't let go of this - do people really, really believe that, when I shouted at that guy, I called him a 'f****t' on-camera? Do you honestly believe I would give someone like TMZ's Harvey Levin, of all people, another club to beat me with?"
Baldwin additionally points out that all of the bad publicity surrounding him have cost him projects, including his lucrative Capital One deal, which he says he donated all of his fees to charity. Moreover, even though he's known for being a quintessential New Yorker, the 55-year-old contemplates in his letter whether or not he should raise his daughter in L.A. instead, considering the increased paparazzi craze.
"It's good-bye to public life in the way that you try to communicate with an audience playfully like we're friends, beyond the work you are actually paid for. Letterman. Saturday Night Live. That kind of thing," the 16-time Saturday Night Live host concludes.
Read More
| Vulture

© Gear Live Media, LLC. 2007 – User-posted content, unless source is quoted, is licensed under a Creative Commons Public Domain License. Gear Live graphics, logos, designs, page headers, button icons, videos, articles, blogs, forums, scripts and other service names are the trademarks of Gear Live Inc.