Check out our 2013 Holiday Gift Guide, win some awesome gadgets!
Our 2013 Holiday Gift Guide is in full swing - we are adding our recommendations daily, aimed at men, women, teens, families, techies, and more. If you need help figuring out what to get the people in your life, head on over to our Guide for some ideas. We'll even be giving away some of the items featured this year!
First up? We're giving away an iPad mini, Rdio subscriptions, and more!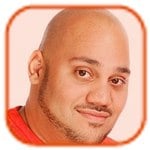 Posted by Andru Edwards Categories: Music, Television, Features
Demi Lovato found it challenging to complete her book because she didn't use a ghost writer.
The 21-year-old singer struggled to find the time to write her tome, Staying Strong: 365 Days A Year, which is comprised of inspirational quotes and ideals Demi uses everyday in her life to reach her goals and stop her from relapsing into drug use, bulimia and self-harming, problems she has beaten.
"[The hardest part was] finding the time to sit down and write. A lot of people don't really write their own books [they have ghost writers], which is probably something that anybody who's not a natural author really needs," she said.
Ultimately though, the pressure to get the book to the publishers on time inspired Demi: "You have a deadline, and it needs to be finished!"
Click to continue reading Demi Lovato Admits Writing Her Book Was a Challenge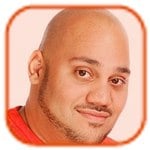 Posted by Andru Edwards Categories: Movies, Music, Divorce, Features
Russell Brand wanted kids with Katy Perry when they were married.
The pair tied the knot in October 2010 following a whirlwind romance and although Russell was ready to start a family, Katy wasn't as keen because she didn't want to sacrifice her pop career.
Katy - whose divorce from the comedian was finalized in February 2012 just a few months after Russell filed legal separation papers in December 2011 - said, "[Russell] really wanted me to have children, and I knew I wasn't ready. I think it was a way of control. I think it was part of, 'If I have a kid, then I would have to sacrifice - I'd have to be home more.' I really wanted to, but I knew I wasn't ready for it."
The "Roar" hitmaker - who is now in a committed relationship with musician John Mayer - insists she is still not ready to become a mother but when the time comes she wants to be a hands-on parent.
Click to continue reading Katy Perry: Russell Brand Really Wanted Children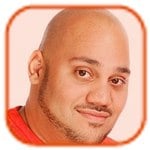 Posted by Andru Edwards Categories: Music, Drugs, Drunk, Features
Mary J. Blige has confessed she was a "horrible person" at the start of her career.
The "Someone To Love Me" singer garnered a reputation for being a "bad girl" in the 90s as she was battling self-confessed problems with drugs and alcoholism, looking back now she believes claims her behavior was a side-effect of her feeling vulnerable as a person.
"I was a so-called bad girl or horrible person, the reputation that I had. I was young and I was trying to protect myself as best I could. And I have always had a really good monitor for trouble, especially back then," she explained, speaking to Metro.
The 42-year-old star insists the mistakes she made in her past have made her a wiser person and she would advise young musicians to always learn from their errors. Mary - who stars in Christmas movie Black Nativity alongside Jennifer Hudson and Forest Whitaker - said, "When you're young, you're going to make a lot of mistakes but the only way to learn is to make the mistakes, so you have to let them make them. That's how I learned. By making a thousand mistakes."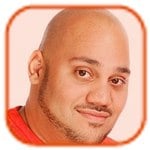 Posted by Andru Edwards Categories: Movies, Features, Obituaries
Paul Walker's father made him promise not to do any more "daredevil stuff" in their last conversation before his death.
Paul Walker Sr. admits he was concerned about his son's daring activities and the last time he spoke to the Fast and the Furious actor, who was killed when the Porsche he was traveling in smashed into a pole after a charity car show in Santa Clarita, California on Saturday, he begged the 40-year-old star to be careful. "The last conversation we had, I sat there, I looked at him and I said, 'You know, I love you very much. I love all of you. And we're all very, very close. If anything was to happen to anybody in this family, it would be a rough deal.' I said, 'Promise me, no more daredevil stuff.' I said, 'If in your heart, you say, I can do this, then by all means, do it. If your mind says, maybe not. Then don't.' I looked at him, I said, 'Will you promise me that?' I said, 'You know, promises are a very important thing here, Paul.' I said, 'Say OK,' and he said, 'OK.' You know a lot of us, sometimes we make promises and get caught up in the moment and stuff like that, but I can tell I got to him. I can tell that I was very serious. Sometimes sons think of their fathers and their grandfathers as these bigger than life people," he said in an emotional interview with E! News.
Click to continue reading Paul Walker's Dad Told Him to Quit "Daredevil Stuff"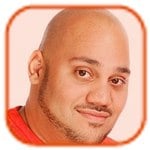 Posted by Andru Edwards Categories: Movies, Music, Television, Break-ups, Dating, Drugs, Meltdowns, Features
Joe Jonas has claimed Miley Cyrus and Demi Lovato encouraged him to try marijuana.
The squeaky clean star has said his fellow Disney Channel stars - who are both three years younger than him - pressured him into smoking a joint when they were teenagers. "The first time I smoked weed was with Demi and Miley. I must have been 17 or 18. They kept saying, 'Try it! Try it!' so I gave it a shot, and it was all right. I don't even smoke weed that often anymore," Joe, 24, told Vulture.
The singer also opened up about his rocky relationship with Demi, claiming the X Factor judge - who went to rehab for "physical and emotional issues" in 2010 - was actually struggling with full-blown "drug abuse" and he only stayed with her because he wanted to help her. "I really got to know her and got to see the ins and outs of what she was struggling with, like drug abuse. I felt like I needed to take care of her, but at the same time I was living a lie, because I wasn't happy but felt like I had to stay in it for her, because she needed help. I couldn't express any of that, of course, because I had a brand to protect," he recalled.
Click to continue reading Joe Jonas: Miley Cyrus and Demi Lovato Introduced Me to Weed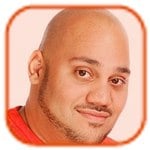 Posted by Andru Edwards Categories: Movies, Features
Will Ferrell claims he's a middle-aged version of One Direction.
The popular comedian feels akin to the British boy band because he has started to induce hysteria among teenage fans whenever he goes out in public. "We had gone out to dinner, and by the time we had left the restaurant, there was a mob of high-school kids outside. There was a panel that blocked part of the window and they were jumping up trying to look. I'm a 46-year-old version of One Direction. All five of them packed into one middle-aged guy," he joked, recalling one particular incident in Seattle.
The loud-mouthed star - who is returning to screens as hapless newsreader Ron Burgundy in the sequel to cult comedy Anchorman - insists he wasn't always so confident and used to be a painfully shy child: "I was extremely shy. I had to meet everyone and until I was comfortable with everyone. I didn't say a word. Once I got to speak, everyone saw my true colors. And it'd be like, 'Wait, you're funny!' It's not that I lacked confidence. I never felt the need to impress anyone, but I wanted to feel that I belonged."
Click to continue reading Will Ferrell: I'm a Middle-Aged One Direction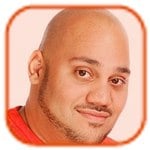 Posted by Andru Edwards Categories: Movies, Features
Octavia Spencer has no regrets about not having children.
The Fruitvale Station star admits her eggs are almost "past their expiration date," but insists she is "fine" with her decision to focus on her career instead of starting a family.
"I should be married and have 19 kids. And now I'm thinking my eggs are dying on the shelf. They're going to go past their expiration date. But it's what I chose, so I'm fine with that decision," the 43-year-old actress said, speaking at a roundtable discussion for The Hollywood Reporter.
Julia Roberts also participated in the interview, along with Amy Adams, Lupita Nyong'o, Emma Thompson and Oprah Winfrey, and confessed she felt she "earned" a break from Hollywood to start her family, including twins, Hazel and Finn, eight, and Henry, six, with husband Danny Moder after almost two decades of acting: "I had been working for 18 years when I had Hazel and Finn almost nine years ago. So I felt like I earned that time in my house and in my kitchen and in bed all day with these two little people. I felt that was my present to myself."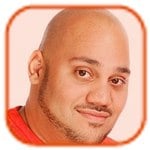 Posted by Andru Edwards Categories: Movies, Features
Ethan Hawke thinks most people have a "childish view" of monogamy.
The 43-year-old actor, who has two daughters, Clementine, five, and Indiana, three, with his wife Ryan Shawhughes, and two children, Maya, 15, and Levon, 11, with his ex-wife Uma Thurman, thinks there should be more to marriage than sexual fidelity but insists he is committed to his marriage.
"My relationship with my present wife is thrilling to me and I'm committed to it. But neither she nor I know what shape the future will come in. Sexual fidelity can't be the whole thing you hang your relationship on. If you really love somebody you want them to grow, but you don't get to define how that happens. They do," the Getaway star told the November issue of Mr. Porter magazine.
"People have such a childish view of monogamy and fidelity. 'He's cheated so he's bad, she's cheated so she's bad,' as opposed to a recognition that our species is not monogamous. To act all indignant, that your world has been rocked because your lover wasn't faithful to you, is a little bit like acting rocked that your hair went grey. Human beings are sexual beings," he added.
Click to continue reading Ethan Hawke Doesn't Believe in Monogamy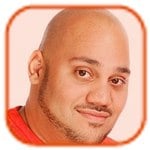 Posted by Andru Edwards Categories: Music, Television, Dating, Features
Lady Gaga says her boyfriend is "weird on the inside."
The "Applause" singer insisted while she may seem like the eccentric one in their relationship, Taylor Kinney isn't as "normal" as he might appear. "He's very weird. It's like Freaky Friday. [Taylor's] in disguise, he looks normal, but is weird on the inside, and then I'm weird on the outside and equally weird on the inside," she told Extra.
The star also opened up about what makes their romance work and - while she admitted it is a "strange pairing" - said it just seems to work well. "We complement one another. I guess it is a strange pairing. We're happy!" she added.
Gaga recently opened up about the moment she fell for the 32-year-old actor while on the set of her "You & Me" video last year. "We were in the middle of this scene and I remember that he kissed me and it wasn't scripted for him to kiss me and I was sort of like was um, you know, was that real or was that fake? And he didn't really say anything and that was fine by me and we kept filming... And you know, at the end of the day he's my best friend and having your lover be your best friend. I mean, it's the best thing ever. It's the best thing I can say about it," she previously revealed.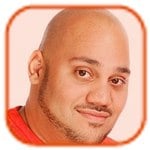 Posted by Andru Edwards Categories: Movies, Features
Jennifer Lawrence says fame has ruined her personal life.
The Hunger Games: Catching Fire star claims her high-profile acting career has robbed her of her freedom and she regrets not being able to hang out in coffee shops any more without fans hounding her. "My personal life is now ruined. I've had to create a new one and get used to this new life. It's hard and it takes time, but I'm sure I will get it. I'm just mourning my old life. I miss that. I don't want to forget what it's like going to a coffee shop and people looking at me like a normal person. A part of me can't get used to it and it makes me sad," she said.
The 23-year-old actress - who landed an Oscar earlier this year for her performance in Silver Linings Playbook - is best known for her portrayal as selfless heroine Katniss Everdeen in The Hunger Games franchise, and she admits to feeling just as uncomfortable as her alter-ego when she was first thrust into the spotlight. "It is funny how she and I have made this trip together from the beginning. In the first movie they force her to wear make-up, wear dresses and people talk about things that she doesn't understand. I know exactly how she feels... I experienced the same thing. This can be a very weird world, but after a while, you're not afraid anymore and you can handle it," she explained.
© Gear Live Media, LLC. 2007 – User-posted content, unless source is quoted, is licensed under a Creative Commons Public Domain License. Gear Live graphics, logos, designs, page headers, button icons, videos, articles, blogs, forums, scripts and other service names are the trademarks of Gear Live Inc.