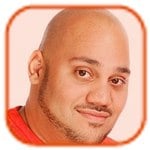 Posted by Andru Edwards Categories: Television, Features
Ellen DeGeneres has been named the most powerful gay celebrity in the US.
The 56-year-old talk show host, who is married to Arrested Development actress Portia de Rossi, secured the top spot on Out magazine's 2014 Power List, an annual ranking of the most influential LGBT (Lesbian, Gay, Bisexual and Transgender) voices in American culture.
Announcing the news on its website, the publication stated, "Everybody loves Ellen, and that's one of the reasons she's regained the top spot. In March, The Ellen DeGeneres Show shattered its own 10-year ratings record in the episode that immediately followed her Academy Awards hosting gig, which also gave the awards its best ratings since 2004. And her star-studded Oscars selfie almost shut down Twitter when the pic became the most retweeted ever."
Other notable names on this year's list include fashion designers Tom Ford and Marc Jacobs, Good Morning America host Robin Roberts, How I Met Your Mother star Neil Patrick Harris, CNN anchor Anderson Cooper and Glee actress Jane Lynch.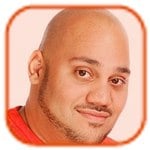 Posted by Andru Edwards Categories: Movies, Television, Features
Christina Hendricks has no plans to have children.
The Mad Men actress and her husband Geoffrey Arend, who tied the knot in 2009, don't want to become parents but admits there is "a small chance" they could change their minds in the future.
"We've decided that we are not really interested in having children. It seems like it's expected that you'd want to have kids," the 38-year-old star told the May issue of Health magazine. "It's just very normal for people to say, 'Well, when you guys have kids...' And then when I say, 'Actually I don't think we're going to do that,' people will say, 'Oh, you say that now...' It doesn't bother me, though. And, you know, there's a small chance I could change my mind."
Christina is a huge animal lover and would love to adopt another puppy soon:
Click to continue reading Christina Hendricks Doesn't Want Kids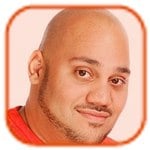 Posted by Andru Edwards Categories: Television, Pregnancies, Features
Stacy Keibler is "elated" to be expecting her first child.
The 34-year-old star - who married Jared Pobre in Mexico on March 8 - and her businessman husband have confirmed speculation they are starting a family, and can't wait to welcome their baby into the world this summer. "More blessings!! We're an elated family-to-be!" they told People. Jared, 39, added, "I'm extremely excited about starting a family and building a future with Stacy."
Click to continue reading Stacy Keibler Announces Pregnancy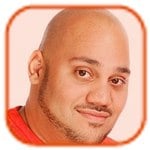 Posted by Andru Edwards Categories: Television, Dating, Features
Kelly Osbourne wants to stay single for a really long time.
The 29-year-old star - who broke off her engagement to Matthew Mosshart in January - said she is "really enjoying" her life as it is, and has no idea if she wants to settle down and "get married" in the future.
"I plan on being single for a very, very long time. No, I don't think it's possible for someone to sweep me off my feet right now. I'm really enjoying my life... I don't now if I will ever get married. I think my views on marriage are changing as I get older - not out of heartache, it's just that the world is changing. But if I ever do get married, I'm never changing my last name," she said.
Kelly insisted she would "be a good mum," although having seen "how much work" her brother Jack puts in with his daughter Pearl, she knows she isn't ready for such a commitment just yet.
Click to continue reading Kelly Osbourne Is Happy Being Single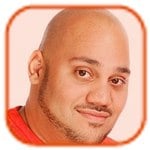 Posted by Andru Edwards Categories: Movies, Music, Television, Features
January Jones wants to sleep with Rihanna.
The Mad Men actress - who has never revealed the identity of the father of her two-year-old son Xander - has a crush on the "Diamonds" singer, and also legendary late actor Paul Newman, who died in 2008 aged 82.
When asked by online magazine Violet Grey whom she would "most want to go to bed with, dead or alive," she replied, "Paul Newman or Rihanna."
January - who posed nude for a series of raunchy photographs for the publication - admitted she likes to be "mysterious" but also wants to "shock" people and allow them to form opinions of her based on her actions: "I prefer to remain mysterious and have people make their own judgment calls about me than to always have to explain who I am and what I'm about. I try to take risks and shock people a little bit, it's important to provoke some sort of emotion, negative or positive."
Click to continue reading January Jones Has a Crush on Rihanna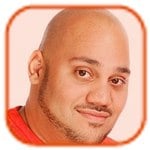 Posted by Andru Edwards Categories: Music, Features
Taylor Momsen has hinted she would pose naked for Playboy.
The Pretty Reckless singer - who shows off her nude butt on the front cover of the band's new album Going To Hell, which is available now - insists she would be happy to listen to offers from Hugh Hefner's famous magazine but insists the shoot would have to have a "purpose" to it.
"It's not something I'm pursuing. It would have to depend on a lot of factors [but] I don't rule anything out until it hits me in the face. It would depend on the shoot and if there was a purpose for it. I've done FHM and Maxim. FHM was based on the "My Medicine" video and the Maxim shoot was a take on the rock and roll lifestyle of New York City. Everything has to have a story behind it, not just, 'Taylor getting naked again.'"
The 20-year-old star appears naked in the video for her band's single "Heaven Knows," and she made the decision to take off her clothes for the promo because she wanted to create a live action version of the LP cover, which she describes as a "beautiful, iconic and artistic photograph."
Click to continue reading Taylor Momsen Wouldn't Rule Out 'Playboy'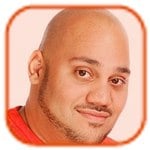 Posted by Andru Edwards Categories: Sports, Television, Divorce, Features, Rumors
Lamar Odom is determined to win back Khloe Kardashian.
The 34-year-old basketball player has opened up about his failed marriage to the Keeping Up With The Kardashians star and admits he isn't ready to give up on their relationship, despite her having filed for divorce over three months ago.
"I want to make it work with Khloe. I'm going to see see Khloe. I'm going to see her soon," he told InTouch.
The couple - who were married in 2009 - split list year after a number of women claimed to have had relationships with Lamar at the same time as he was also facing allegations of drug abuse, but after spending a short period of time playing basketball in Spain, he's now back in the US after suffering a back injury and is dedicated to cleaning up his act and winning back his wife. "I'm focusing on getting better," he added.
Click to continue reading Lamar Odom Not Giving Up on His Marriage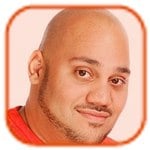 Posted by Andru Edwards Categories: Movies, Television, Celebrity Babies, Features
Kate Winslet's son is named in honor of the fire she escaped in 2011.
The Divergent actress met her now-husband Ned Rocknroll when they fled a fire on his uncle Richard Branson's Necker Island two years ago, so their little boy Bear Blaze was given a middle name to remind them of the incident.
"Bear's second name is Blaze because my husband and I met in a house fire basically. Well, we did! The house burned down and we survived. But we wanted something of the fire and so Blaze was the name that we came up with," she explained.
Kate - who also has children Mia, 13, and Joe, 10, from previous relationships - chose three-month-old Bear's name early in her pregnancy and he is named after one of her old friends. "When I was pregnant with Mia and Joe, I didn't name them before they came out because I always felt like I just have to see them and see who they're going to be. But of course, this time around there's Mia and Joe and the whole pregnancy is about 'What are we gonna call the baby?' So it was really lovely, actually.
Click to continue reading Kate Winslet Explains Son's Names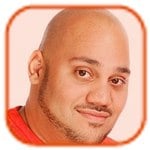 Posted by Andru Edwards Categories: Sports, Television, Divorce, Features
Khloe Kardashian is "not through" her marriage breakdown.
The 29-year-old star filed for divorce from Lamar Odom in December amid allegations he had cheated on her and used drugs, and she admits she finds it hard watching her reality show Keeping Up with the Kardashians at the moment because it is "really hard" to see her personal life laid bare.
Khloe's admission came on 2Day FM's Jules, Merrick and Sophie with Mel B show, when presenter Sophie Monk asked, "I watched all that stuff go down [on the show] and I cried, and you weren't even crying. Are you through that now? Do you feel better and is it all sorted?"
"It's definitely not anything I'm through. I'm going through it, but I'm not through it. It's really hard to watch yourself on TV too. It's definitely different in that the world has to watch too. It's definitely not the easiest thing to do but it's my life now I guess," Khloe replied.
Click to continue reading Khloe Kardashian: It Was Difficult Watching Her Reality Show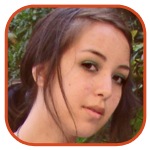 Posted by Robin Paulson Categories: Movies, Features
Scarlett Johansson has broken her silence over the Woody Allen scandal.
After Allen's estranged daughter Dylan called out the Match Point actress in an open letter for her assocation with her father (whom she has accused of sexually abusing her as a child), Johansson has made a statement on the issue:
"I think it's irresponsible to take a bunch of actors that will have a Google alert on and to suddenly throw their name into a situation that none of us could possibly knowingly comment on... That just feels irresponsible to me... I'm unaware that there's been a backlash... I think he'll continue to know what he knows about the situation, and I'm sure the other people involved have their own experience with it. It's not like this is somebody that's been prosecuted and found guilty of something, and you can then go, 'I don't support this lifestyle or whatever.' I mean, it's all guesswork... I don't know anything about it... It would be ridiculous for me to make any kind of assumption one way or the other."
Click to continue reading Scarlett Johansson on Woody Allen Scandal: It's Guesswork
Read More
| Variety

© Gear Live Media, LLC. 2007 – User-posted content, unless source is quoted, is licensed under a Creative Commons Public Domain License. Gear Live graphics, logos, designs, page headers, button icons, videos, articles, blogs, forums, scripts and other service names are the trademarks of Gear Live Inc.