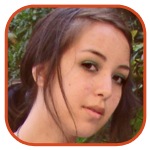 Posted by Robin Paulson Categories: Movies, Television, Break-ups, Hook-ups, Drunk, Legal Issues, Meltdowns, Parties, Rivalries
By the looks of it, Shia LaBeouf's DUI charges may not be the last of his problems concerning this accident.
Days have gone by with all of us wondering who was in the passenger's seat? Well, turns out it's his Transformers 2 costar Isabel Lucas. The problem is that Lucas isn't dating Shia—she's dating Entourage star Adrian Grenier!
Lucas, who has been dating Grenier since February, may be in a bit of a relationship difficulty, considering sources are saying Grenier isn't happy with the fact that his girlfriend was out partying with her gorgeous costar in the wee hours of the Hollywood morning. When asked to comment on how Lucas was feeling post-crash, Grenier became a bit quick-tempered and refused to comment.
It may have been a slightly bad call on Isabel's part, seeing as her "friend" has a misdemeanor on his hands for drunk driving.
(You can find updates to this story here.)
Read More
| New York Daily News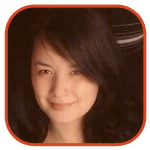 Posted by Veronica Santiago Categories: Music, Television, Hook-ups
Omigawd - I can't get all these tweens straight. I swear it took me months to figure out that Miley Cyrus was the same person as Hannah Montana. Now I'm having to sort out the difference between three other rising stars.
Repeat after me: Demi Lovato is the chick who just starred with the Jonas Brothers on Camp Rock, Miranda Cosgrove is the star of Nickelodeon's iCarly and Selena Gomez is on the Disney series Wizards of Waverly Place. (I have not watched any of these programs.)
Click to continue reading Nick Jonas and Selena Gomez: The Next Hottest Couple
Read More
| Us Magazine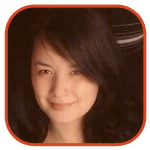 Posted by Veronica Santiago Categories: Movies, Television, Break-ups, Divorce, Hook-ups, Rumors
Now that everyone has seen him with his naked girlfriend, Balthazar Getty has taken the unnecessary step of addressing the media.
The Brothers & Sisters star has been the subject of gossip ever since he was linked to actress Sienna Miller. Getty, a married father of four, recently welcomed a new daughter just last October.
In a statement, the 33-year-old said:
"The breakdown of a marriage is a very difficult and painful experience especially when children are involved. In light of the fact that many pictures have surfaced in print and on the Internet which has caused myself and my family great embarrassment, I felt it necessary to at least acknowledge publicly that yes indeed my wife and I have separated and I will not be commenting any further."
That's okay, Balthazar. As long as we have your pictures telling the story, we don't need you to comment further.
Read More
| Us Magazine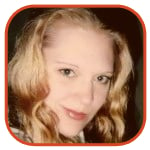 Posted by K.C. Morgan Categories: Movies, Hook-ups, Rumors
Ashley Olsen, famous twin sibling to Mary-Kate, has received far less negative publicity than her sister. But as far as her relationship choices go, Ashley has often taken the brunt of criticism for her penchant for older man. In the past, the actress has been romantically linked to Lance Armstrong and Jared Leto (both currently 36). But this time, she's found someone a little closer to her own age group.
According to an unnamed source, Olsen recently spent some time in Greece with Justin Bartha, 29. Who's that? You might recognize him as the very cute sidekick in the National Treasure movies - he's the good-looking smart guy who sets Nicolas Cage up to look like a hero. Bartha was formerly linked romantically to heiress Lydia Hearst.
Read More
| MSNBC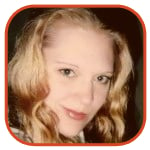 Posted by K.C. Morgan Categories: Movies, Television, Hook-ups, Photos, Rumors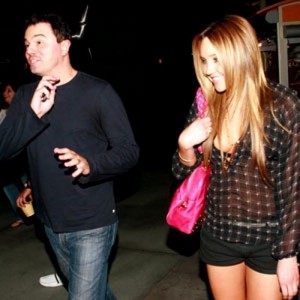 FOX threw a party last night that was filled with flashy celebs and plenty of picture-takers. Some cameras snapped photos of Amanda Bynes (you might recognize her from Hairspray, What a Girl Wants and a ton of other teen-friendly flicks) close at the side of Seth McFarlane. Is this a new couple in the making?
Bynes, 22, was with McFarlane most of the evening and then left with him to go to another party, according to sources. Seth McFarlane is the mind behind popular FOX series Family Guy. He is 34 to Amanda's 22, making theirs hardly a May-December romance. At best, it's May-October.
But according to the actress's rep, the pair are "just friends." When asked about the obvious coziness between the two, the rep responded "it's the first I've heard of it." Bynes did work as voice talent for a previous episode of Family Guy.
Read More
| E! Online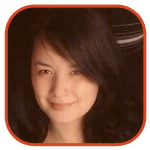 Posted by Veronica Santiago Categories: Movies, Television, Break-ups, Hook-ups, Photos, Paparazzi Photos
Realizing everyone knows about their affair by now, Balthazar Getty and Sienna Miller decided to relax and enjoy the short-lived fun.
Balthazar recently left behind thoughts of his wife and four children to sunbathe with his new lady on a boat in Italy. (Coincidentally, that's the same country Rosetta Getty supposedly escaped to as well.)
Turns out the Brothers & Sisters star is an adulterer and he plays one on TV.
You can check out more of the couple's (topless) action here.
Read More
| Daily Mail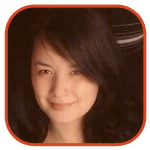 Posted by Veronica Santiago Categories: Movies, Television, Divorce, Hook-ups, Rumors
You gotta hand it to Sienna Miller. That woman moves fast.
Just weeks after ending her 9-month relationship with Rhys Ifans (Notting Hill), the 26-year-old actress has reportedly moved on to her next target: a married Balthazar Getty. Getty, 33, was supposedly introduced to the blonde bombshell through his Brothers & Sisters co-star, Matthew Rhys - another rumored ex of Sienna's.
According to the British tabloids, this upsetting news has driven Balthazar's wife to seek a divorce lawyer. Rosetta Getty has also taken their four children, including an 8-month-old baby girl, to a family villa in Italy. Meanwhile, Sienna and her new beau have reportedly been spending time together in the Los Angeles area.
If the stories are true, this would make the second high-profile affair for Miller. Jude Law was a married father of three when he and his Alfie co-star became involved.
Read More
| Daily Mirror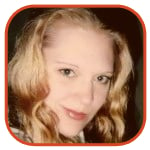 Posted by K.C. Morgan Categories: Music, Hook-ups, Clothing, Rivalries, Paparazzi Photos, Rumors
Singer/actress Jessica Simpson was recently caught out and about by the paparazzi wearing a controversial T-shirt. By using the message on her shirt, is Simpson sending a message of her own?
The T boldly proclaims "Real Girls Eat Meat," a little non-vegetarian humor to combat the popularity of Ts with messages like "Meat is Murder," no doubt. But perhaps this bit of humor goes much deeper than an affection for char-broiled burgers.
Simpson just so happens to be currently dating Tony Romo, who is the ex-boyfriend of famous vegetarian Carrie Underwood. The American Idol winner has been very vocal about her nutritional leanings, named "sexiest vegetarian" by PETA twice. When viewed from the perspective of relationship history, Simpson's shirt suddenly takes on a whole new connotation…doesn't it?
The press seems to think so. Today, Jessica's shirt is appearing on entertainment sites all across the Internet. One unnamed source is reported as saying "Jess is sick of hearing about how Tony still has feelings for Carrie. She's obviously trying to poke fun at her rival and let her know who really has Tony's heart."
Read More
| AOL News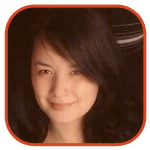 Posted by Veronica Santiago Categories: Movies, Music, Television, Break-ups, Hook-ups, Rumors
The details of this story so ridiculous, they're almost too pathetic not to be true.
Not only has Lost Boys' star Corey Haim claimed to be an ex of Victoria Beckham, he admits their relationship suffered from bad kissing and a poor choice of boy bands.
The 36-year-old says he met a then Posh Spice when she and her fellow group members were recording in a London studio back in 1995. (What he was doing there is unclear.) After he seeing the five ladies enter, Haim apparently felt it was his duty to make the moves on the sour-faced gal. "These five punk rock chicks walked in and there was Vic - boom. So I had to hang out with her, it was my job as a man." (I believe it is also your job as a man to get a job.)
Click to continue reading Victoria Beckham Dated Corey Haim?
Read More
| Daily Mail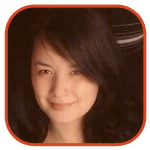 Posted by Veronica Santiago Categories: Music, Television, Hook-ups
In the gossip world, there are a few things you can always count on:
Britney Spears will always find a pair of brown boots to wear with her outfits.
Paris Hilton will always declare that she's in love with the current man she's dating.
Pamela Anderson will always find her way back to Tommy Lee.
Yes, kids - it's true. Even grown adults don't learn from their mistakes.
Click to continue reading Pamela Anderson Reunites with Tommy Lee
Read More
| Rolling Stone

© Gear Live Media, LLC. 2007 – User-posted content, unless source is quoted, is licensed under a Creative Commons Public Domain License. Gear Live graphics, logos, designs, page headers, button icons, videos, articles, blogs, forums, scripts and other service names are the trademarks of Gear Live Inc.