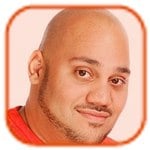 Posted by Andru Edwards Categories: Movies, Kind Acts
Keira Knightley and Salma Hayek are campaigning for women's rights in Afghanistan.
The actresses are among a number of celebrities who have put their name to a letter which has been sent to UK Prime Minister David Cameron ahead of International Women's Day on March 8, asking him to assure help in the country.
Afghanistan has a fragile political infrastructure, and while its people are embracing great change in 2014 - with elections and the withdrawal of international troops - many are concerned about how women, whose rights have increased a great deal in the last decade, will be treated in future.
Click to continue reading Keira Knightley Campaigns for Women in Afghanistan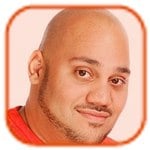 Posted by Andru Edwards Categories: Movies, Television, Kind Acts
Katherine Heigl is helping two rescue dogs from Sochi, Russia find new homes in the US.
The 35-year-old actress picked up the two dogs, named Sochi and Adler, from former Bachelorette Ali Fedotowsky, who escorted them safely to Los Angeles from Sochi on Saturday, where she working was an Olympic correspondent for E! News.
The 27 Dresses star, who has seven dogs of her own and co-founded the Jason Debus Heigl Foundation, aimed at finding happy homes for shelter dogs, told PEOPLE.com that she was inspired to help after hearing officials in Russia planned to kill any stray dogs found near the Olympic Park, and was concerned that one of the animals had been very sick on the flight: "Sochi hasn't eaten in 15 hours and is throwing up so we are hoping that it's just from the travel. We haven't done this before. We haven't done a rescue from another country. I'm nervous for the dogs. It's an awfully long flight. I'm hoping it's the beginning of the good life to come."
Click to continue reading Katherine Heigl Helps Rescue Sochi Dogs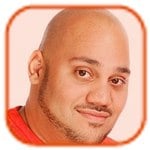 Posted by Andru Edwards Categories: Movies, Child Stars, Kind Acts, Meltdowns
Jaden Smith has reached out to Shia LaBeouf, insisting he has a "fellow insane" friend in him.
The 15-year-old star tried to visit the 27-year-old Hollywood actor - who wore a brown paper bag over his head to the German premiere of his new film Nymphomaniac earlier this month and has repeatedly insisted he is no longer famous - at his #IAMSORRY silent art installation in Los Angeles, and though they never got to meet, Jaden wants Shia to know he is "seriously" there to give him support.
Click to continue reading Jaden Smith: I'm Here For You Shia LaBeouf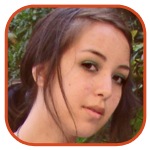 Posted by Robin Paulson Categories: Movies, Kind Acts, Breaking News, Features
After years of speculation about her sexuality, Ellen Page has come out as a lesbian today.
Speaking at a Human Rights Campaign event, the 26-year-old actress began her speech (seen after the jump!) congratulating the organization - which aims to fight for LGBTQ equality - and then as she increasingly came to tears, she revealed, "I'm here today because I am gay, and because maybe I can make a difference."
Click to continue reading Ellen Page Comes Out as Gay at Human Rights Campaign Event
Read More
| Los Angeles Times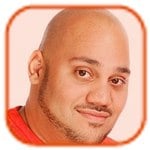 Posted by Andru Edwards Categories: Music, Charity, Kind Acts, Features
Carrie Underwood is prepared to get dirty when she works at an animal shelter.
The "Blown Away" singer may be a multi-million selling artist, but is still no stranger to hard physical labor as she volunteers at the Happy Paws shelter when she visits her parents in Oklahoma.
"I went to my parents a few weeks ago and spent two days cleaning out some pretty messy pens at an animal shelter, Happy Paws. It was long and grueling, but the people that run the shelter are wonderful," she revealed.
Former American Idol winner Carrie is also into keeping fit, and celebrates reaching her daily goals by performing her own little dance. "I recently bought myself and all of my friends a Fitbit personal tracker. When you reach your goal, it buzzes. I set my goals pretty high, so I deserved that happy dance," she added.
Click to continue reading Carrie Underwood Gets Dirty Helping Animals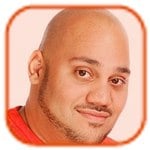 Posted by Andru Edwards Categories: Music, Charity, Kind Acts
Madonna has enlisted Katy Perry to help curate her art project.
The singer has chosen her fellow pop rival to act as guest curator for Art for Freedom, her online public art initiative that allows artists to submit videos, music, poetry and photographs on the subject of freedom. "I am so fortunate to have the freedom to express myself through music. Now I'm calling all of my incredibly creative KatyCats to use their talent to show Madonna and me how they express their freedom. I believe that 2014 can be a year of great social change. Together we can all stand up for Human Rights. Join the conversation, and let your art be your voice," she commented.
The "Roar" hitmaker is tasked with choosing a star artist, who will be awarded a $10,000 grant to help a non-profit organization of their choice. Magician and illusionist David Blaine was last month's guest curator of Art for Freedom, which was initially launched in September 2013.
Click to continue reading Madonna Enlists Katy Perry to Curate Art Project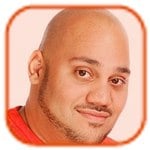 Posted by Andru Edwards Categories: Movies, Music, Television, Charity, Kind Acts
Taylor Swift has been named the most charitable celebrity for the second year in a row.
The "I Knew You Were Trouble" hitmaker topped DoSomething.org's annual list thanks to good deeds including a $100,000 donation to the Nashville Symphony and headlining the Duke and Duchess of Cambridge's fundraising event for homeless charity Centrepoint.
In second place were One Direction, whose Comic Relief single 'One Way or Another (Teenage Kicks)' raised over $1.6 million to help those living in poverty, and bringing in $784,345 in donations for cancer research.
Headlining the Chime for Change concert in London saw Beyonce awarded third place on the list, while fourth place went to late actor Paul Walker, thanks to his Reach Out WorldWide (ROWW) charity, a network of professionals with first responder skills - doctors, nurses, firefighters, paramedics, and other disaster-survival specialists - who help out when natural disasters strike, and Macklemore and Ryan Lewis took fifth place thanks to award-winning track "Same Love," which "challenged the hip-hop community to adopt a culture of acceptance."
Click to continue reading Taylor Swift Named Most Charitable Celebrity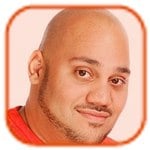 Posted by Andru Edwards Categories: Movies, Kind Acts, Features
Ricky Gervais has been named PETA's Person of the Year.
Animal rights organization PETA (People for the Ethical Treatment of Animals) - has bestowed its annual honor upon the British comedian for his staunch support of animal welfare on his humorous Twitter account, which is followed by over five million loyal fans.
"Ricky Gervais makes sure that animals have their say, tweet, growl or roar on Twitter. He finds humor in most things, but cruelty to animals isn't one of them. As he says himself, 'Animals are not here for us to do as we please with. We are not their superiors, we are their equals. We are their family. Be kind to them,'" PETA's managing director Ingrid E. Newkirk said in a statement.
The 52-year-old star is a well-documented animal lover, often sharing funny pictures of furry creatures such as cats and dogs with his followers, and he has also used his considerable social media influence to promote the ethical treatment of animals. In one tongue-in-cheek tweet, the comic wrote, "We should free laboratory animals and only test cosmetics on internet trolls. They'd get the attention they crave and they'd look nicer."
Click to continue reading Ricky Gervias Named PETA's Person of the Year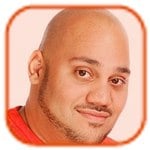 Posted by Andru Edwards Categories: Movies, Television, Charity, Kind Acts
Charlie Sheen has donated $50,000 to charity.
The Anger Management star, who is reportedly worth $125 million, gave the money to My Friend's Place, which works with young homeless people in Hollywood. The organization's executive director, Heather Carmichael, sent the 48-year-old actor a thank-you note, obtained by gossip website TMZ.com, that reads, "On behalf of the homeless youth My Friend's Place (MFP) serves, thank you for your generous gift of $50,000. Your support helps us provide life-changing services that nourish the body, inspire the mind and equip for a brighter future. Together we are able to care deeply for each of the 1,700 who walk through our doors by supporting their journey of homeless and into stability and well-being."
Charlie has donated a lot of money to various organizations this year. Last month, he gave $25,000 to the Philippines aid charity, PREDA Foundation.
Click to continue reading Charlie Sheen Donates $50,000 to Charity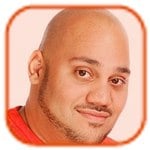 Posted by Andru Edwards Categories: Music, Kind Acts, Meltdowns, Rumors
Eminem has invited Justin Bieber to stay at his house over Christmas and New Year.
The "Rap God" star is reaching out to the troubled 19-year-old and he hopes spending time with him in Detroit, Michigan could help him to get his life back on track. "He's really hoping he can sort Justin out. The way he's going, he's worried he's going to end up in really bad trouble. He wants to talk him into going to therapy and counseling to deal with the stress of fame in a positive way. Everyone is saying how they think he's a ticking timebomb," a source told The Sun.
Justin has had an eventful year which has seen him criticized for spraying graffiti in Brazil and getting into trouble for swearing at customs officers in Australia. He also tried to sneak out of a Brazilian brothel under a white sheet and was accused of calling a young fan a "beached whale."
Click to continue reading Eminem Reaches Out to Justin Bieber
© Gear Live Media, LLC. 2007 – User-posted content, unless source is quoted, is licensed under a Creative Commons Public Domain License. Gear Live graphics, logos, designs, page headers, button icons, videos, articles, blogs, forums, scripts and other service names are the trademarks of Gear Live Inc.