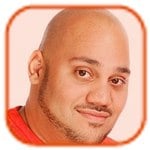 Posted by Andru Edwards Categories: Music, Television, Weddings, Kind Acts, Legal Issues
Celebrities have praised Barack Obama after he announced he supports gay marriage. The president revealed in a new interview that he had changed his mind about same-sex couples legally commiting.
"There have been times where Michelle and I have been sitting around the dinner table and we're talking about their friends and their parents and Malia and Sasha, it wouldn't dawn on them that somehow their friends' parents would be treated differently. It doesn't make sense to them and frankly, that's the kind of thing that prompts a change in perspective," he said in an interview with ABC News.
Click to continue reading Celebrities Thank Obama for Gay Marriage Support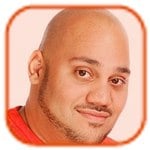 Posted by Andru Edwards Categories: Movies, Kind Acts, Legal Issues
Mila Kunis saved the life of a 50-year-old man after he suffered a seizure on Saturday.
The unnamed man was working at the Black Swan star's home when he started choking, coughing up blood and vomiting and then collapsed and Mila had her friend call the emergency services while she put the worker in the recovery position. According to gossip website TMZ, level headed Mila, 28, grabbed the man's head and turned it to the side so he wouldn't choke, while another person stuffed a wallet in his mouth so he wouldn't swallow his tongue. The kind-hearted actress also offered to travel to the hospital in the ambulance with the man but was told it wasn't necessary.
He has since made a full recovery.
Mila's heroics came just a day after her stalker Stuart Dunn was arrested after violating a stay away order when he allegedly arrived at her gym for the third day in a row.
Click to continue reading Mila Kunis Saves Man After Seizure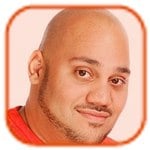 Posted by Andru Edwards Categories: Movies, Television, Child Stars, Kind Acts, Parties
Steven Spielberg felt "like a little kid" when he met Lindsay Lohan for the first time on Saturday night.
The director was very excited to speak to the actress when he stopped off at her table during the 98th Annual White House Correspondents' Association dinner in Washington D.C. After being introduced to the actress, he said, "I feel like a kid, because I'm so excited to meet you."
Lindsay enjoyed chatting to Diane Keaton at the dinner - which was also attended by Kim Kardashian and her mother Kris Jenner, Elle MacPherson, Josh Hutcherson, Mary J. Blige, Goldie Hawn and Eva Longoria - and George Clooney also said hi to the blonde star.
The 25-year-old beauty - who is infamous for her legal and drug problems - attended the event with Fox News anchor Greta Van Susteren, who revealed Lindsay is "passionate" about her acting career.
Click to continue reading Steven Spielberg Was 'So Excited' to meet Lindsay Lohan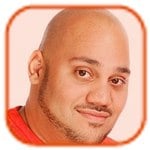 Posted by Andru Edwards Categories: Movies, Sports, Celebrity Babies, Kind Acts
Brooklyn Decker wants to adopt a disabled baby. The 25-year-old actress - who is married to tennis pro Andy Roddick - is planning on expanding her family eventually and has been inspired by her aunt, a Special Olympics athlete.
"I want to adopt a baby with an intellectual disability one day. I mean, that's in the distant future, but that's always been a goal of mine. Unfortunately a lot of kids with intellectual disabilities are given up for adoption when they're born because it's a lot for their family," she said.
However, Brooklyn - who is best known for her roles in movies Battleship and What to Expect When You're Expecting - is not always so confident with her decisions; she has previously confessed to feeling similar to Kristen Wiig's insecure maid of honor character Annie Walker in Bridesmaids: "I feel like her character is my inner soul. The ways she acts are my inner thoughts, but I just can't express them because they're too nerdy. So if he [Andy Roddick] was calling her crazy, I guess that makes me slightly crazy."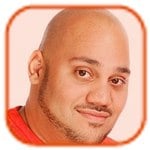 Posted by Andru Edwards Categories: Movies, Television, Celebrity Babies, Kind Acts
Katherine Heigl and Josh Kelley have adopted a second daughter. The couple - who already have three-year-old daughter Naleigh from South Korea - have welcomed another child, but a name is not yet known.
"Yes they have adopted a baby. No further details are available at this time," the couple's representative said.
In January, 33-year-old Katherine confirmed she was talking about taking on another child with her 32-year-old husband: "Josh and I started talking about it before we were even engaged. We have talked about having biological children as well but we decided to adopt first. I'd like to adopt again."
The Grey's Anatomy beauty previously claimed she felt like a "bad mother" when she first adopted Naleigh from South Korea in 2009 because she could not bond with her.
"I fought incredibly hard for my daughter to accept me as mother. Her rejection almost broke my heart. At first I blamed myself and thought I was a bad mother. It took a while before I could admit to myself that the lack of trust had nothing to do with me."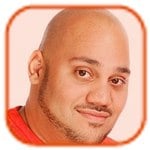 Posted by Andru Edwards Categories: Movies, Kind Acts
Ryan Gosling saved a woman from being hit by a taxi in New York City.
British writer-and-journalist Laurie Penny was enjoying an evening in Manhattan on Tuesday night when she started to walk into oncoming traffic forgetting that cars drive on the right side of the road in the US. But quick-thinking Gosling, 31, pulled her back before she was run over by a Yellow Cab.
Laurie - who writes for English newspapers The Independent and The Guardian among other publications - wrote on her Twitter account, "I literally, LITERALLY just got saved from a car by Ryan Gosling. Literally. That actually just happened ... I was crossing 6th avenue in a new pink wig. Not looking the right way because I am from London. Ryan Gosling grabbed me away from a taxi. (sic)"
The Hollywood heartthrob's identity was confirmed by an onlooker. "Identity of no-idea-if-actually-a-manarchist-but-definitely-a-decent-sort Ryan Gosling confirmed by girl near me, who said 'you lucky bitch'. (sic)" she wrote on her Twitter.
Click to continue reading Ryan Gosling Saves Woman from Being Hit by Taxi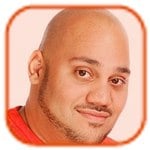 Posted by Andru Edwards Categories: Music, Style, Kind Acts, Rumors
Karl Lagerfeld has apologized for calling Adele fat by giving her a handbag.
The Chanel creative director has reportedly gifted the "Someone Like You" singer with a collection of the fashion house's bags to say sorry for branding her a "little too fat" in a French magazine earlier this year.
"He told his team to send Adele the best the fashion house have to offer after hearing she collected bags. He said he really wanted to make it up to her so they could maybe work together in the future. He could see her fronting a campaign for Chanel Mademoiselle bags when the contract with Blake Lively ends. He's annoyed with himself because he ended up insulting her when he meant to compliment her. He thinks she's beautiful and calls her divine," a source said.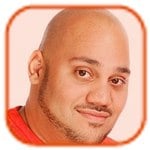 Posted by Andru Edwards Categories: Movies, Kind Acts
Russell Brand has given $630 to a homeless man.
The 36-year-old Arthur star reportedly saw the man was down on his luck and decided to help him out.
"Russ decided to do something charitable. He met a homeless guy on Hollywood Boulevard, just around the corner from the home he shared with Katy Perry. Russ was with his new girlfriend and they struck up a conversation with the guy. After chatting for a few minutes he decided he wanted to get him a roof over his head for a few nights. So he went over the road and withdrew $630 for him. When Russell handed over the wad of cash, the fella had tears in his eyes. Russ told him to spend it wisely and to make sure he says 'Hello' if they ever cross paths again," a source told The Daily Star.
Meanwhile, the comedian has introduced mum Barbara to new girlfriend, model Nikolett Barabas. The trio were spotted helping Russell house hunt in Los Angeles over the weekend following his arrest for allegedly throwing a paparazzo's iPhone through a window last week.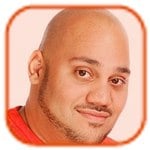 Posted by Andru Edwards Categories: Movies, Television, Charity, Kind Acts
George Clooney has compared himself to Elizabeth Taylor.
The Ides of March actor was arrested for civil disobedience in Washington last week alongside his journalist father Nick and other protesters after a demonstration outside the Sudanese Embassy and George says he learned from an early age that celebrities are more newsworthy than humanitarian crises.
"I saw my father in the 1970s doing really good stories and then getting bumped because there was a Liz Taylor story that was going to be out. And the story that he did that had real some social value was going to get bumped. I said to my dad, 'Remember how you used to get all your stories bumped by Liz Taylor or something happened in Hollywood?' And he said, 'Yes.' I said, 'Well, let's go to Darfur. And you be the newsman and I'll be Liz Taylor and let's get it on the air.' And he said, 'OK,'" he told Fox News on Sunday.
George is trying to draw attention to the accusation that Sudan's president, Omar al-Bashir, is provoking a humanitarian crisis and blocking food and aid from entering the Nuba Mountains from South Sudan and admitted he had some close calls when he travelled to the country to film the atrocities.
Click to continue reading George Clooney Compares Himself to Elizabeth Taylor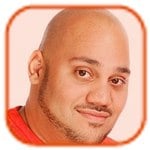 Posted by Andru Edwards Categories: Style, Kind Acts
Britain's Duchess Catherine's St. Patrick's Day presentation caused three soldiers to faint yesterday.
The royal attended her first solo military event since marrying Prince William in April last year - when she was known as Kate Middleton - to mark the iconic day, but it proved too much for three soldiers who were overwhelmed by the occasion. One young guardsman was out cold on the floor in his formal red uniform during the Irish Guards parade in Aldershot, Hampshire, and two others had to be taken out of the parade ground when they appeared to faint.
Catherine dressed in traditional Irish colors of green for the occasion, and she sported an Irish Guards brooch which belonged to the late Queen Mother. She put three-leaf clovers - which are thought to be lucky - on 40 of the soldiers as well as their Irish wolfhound dog.
"She couldn't have done anything better," Drill sergeant Glenn Stevenson told the Sun on Sunday.
Click to continue reading Duchess Catherine Meets Irish Guards
© Gear Live Media, LLC. 2007 – User-posted content, unless source is quoted, is licensed under a Creative Commons Public Domain License. Gear Live graphics, logos, designs, page headers, button icons, videos, articles, blogs, forums, scripts and other service names are the trademarks of Gear Live Inc.