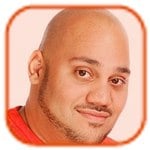 Posted by Andru Edwards Categories: Television, Drugs, Legal Issues, Rumors
Brooke Mueller's drug abuse history will be given to child protective services.
The third former wife of Charlie Sheen is embroiled in an on-going investigation to decide whether she can retain custody of the pair's twin sons, and her "medical records" could be made available.
"All of Brooke's medical records from the past four years since the twins were born, as well as all the rehabs she has been to, will be turned over to child protective services," an insider said. Temporary custody of Bob and Max, four, has been granted to Denise Richards, Charlie's second ex-wife.
Brooke, 35, is currently being treated in the Betty Ford Clinic for her 20th stay in rehab and her drug addiction will be thoroughly investigated ahead of the June 4 hearing which will determine who will have care of the twins for the next six months.
Click to continue reading Brooke Mueller's Drug Abuse Under Investigation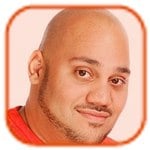 Posted by Andru Edwards Categories: Music, Legal Issues
Mary J. Blige has been handed a $3.4 million tax bill.
The "No More Dramas" singer faces paying the huge amount after being accused of avoiding her US federal taxes for three consecutive years from 2009. In addition to her federal taxes, the 42-year-old star also reportedly owes the State of New Jersey over $900,000 in back taxes.
Mary's money woes do not end there, as she was sued earlier this year for allegedly defaulting on a $500,000 bank loan which she took out between 2005 and June 2012. In another lawsuit, filed last November, the singer and her husband, Martin Isaacs, were also accused of defaulting on a $2.2 million loan from Manhattan's Signature Bank. The financial institution is seeking the full loan amount, alongside $58,000 in interest.
This is not the latest financial setback for Mary, after her charity, The Mary J. Blige and Steve Stoute Foundation for the Advancement of Women Now Inc., was accused of mishandling funds and failing to pay back a loan last year.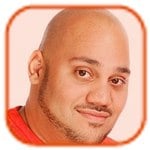 Posted by Andru Edwards Categories: Movies, Legal Issues
Edward Furlong has been arrested. The Terminator 2 actor was jailed on Thursday on suspicion of once again violating a restraining order held by his ex-girlfriend, a Los Angeles Sheriff Department's spokesman has revealed.
The 35-year-old actor - who is best known for playing John Connor alongside Arnold Schwarzenegger in the action sequel - was found hiding in a nearby property when the cops arrived on the scene just before 7pm. He was released on Saturday after being held on $100,000 bail.
Edward has had several similar run-ins with the law in the past pertaining to both his ex-wife and his ex-girlfriend. The star was only recently released from prison after being sentenced to six months in jail in March for violating a 2010 restraining order banning him from contacting his estranged wife, Rachael Kneeland. Prior to that, he was arrested twice for using force against his ex-girlfriend Monica Keena. He was charged with misdemeanor battery in January at the same LA address, after which a court imposed the protective order.
Click to continue reading Edward Furlong Arrested on Suspicision of Violating Restraining Order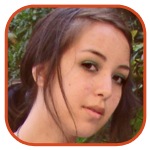 Posted by Robin Paulson Categories: Movies, Legal Issues, Features
"In a weird way, it was almost like the best thing that could have happened because I'd never asked myself the question before of, "Is it okay if I'm not going to act? Is there anything else?" because that was all that I really knew... Honestly, as terrible as this sounds, when you're making movies, you think that those other things are not as important—the most important thing is that you do a good job in the movie and that you're prepared. So just getting that kind of perspective on life really helped me."
- Winona Ryder opens up about her famous shoplifting debacle in Interview magazine.
(Make sure to check out our other notable quotes.)
Read More
| Interview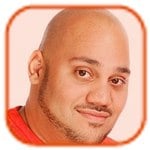 Posted by Andru Edwards Categories: Music, Legal Issues, Rumors
Wade Robson hopes his allegations against Michael Jackson will encourage other "victims" to come forward.
The choreographer filed legal documents on May 1 asking for money from the Michael Jackson Estate in compensation for childhood molestation at the hands of the late pop star - who died of acute Propofol intoxication in June 2009 - and says he wants to inspire others to speak out.
"I want to inspire other people to speak their truth. If my coming forward and speaking the truth can help, honestly, one [person] to gain courage to speak their truth and begin the healing process then that would really be more than I could ask," he told TMZ.
Speaking earlier this week, Wade said he "was scared psychologically and emotionally completely unable and unwilling to understand that it was sexual abuse. This is not a case of repressed memory. I never forgot one moment of what Michael did to me. He performed sexual acts on me and I performed sexual acts on him. It was complete manipulation and brainwashing. He would role-play and train me for these scenarios. There is no excuse for what he did to me, but he was a troubled man...The image that one presents to the world is not the whole explanation of who someone is. Michael Jackson was yes, an incredibly talented artist with an incredible gift. He was many things. And he was also a child sexual abuser."
Click to continue reading Wade Robson Wants More MJ Accusers to Come Forward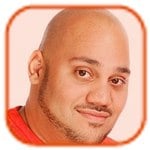 Posted by Andru Edwards Categories: Movies, Drugs, Legal Issues, Rumors
Denise Richards has retained custody of Charlie Sheen's sons.
Lawyers met in court yesterday after the actor's ex-wife Brooke Mueller - who is currently being treated for drug problems at the Betty Ford clinic - requested her four-year-old twins Bob and Max be placed in the care of her brother, but the judge "flatly denied" her request.
"The judge flatly denied Brooke's request to to have Denise stripped of temporary custody, and placed in the care of her brother in Orange County. There was absolutely no reason that could justify the move, which would only uproot the twins yet again," a source said.
Brooke - who would have retained the $55,000-a-month child support she receives from ex-husband Charlie if her brother was caring for the boys - had alleged Denise had only agreed to take on the children for her own financial benefit, but the actress insisted she isn't interested in money.
Click to continue reading Denise Richards Retains Custody of Twins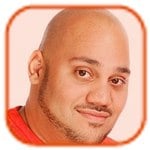 Posted by Andru Edwards Categories: Movies, Divorce, Legal Issues
Ashton Kutcher and Demi Moore are locked in a battle over $10 million. The former couple - who announced their split in November 2011 - have yet to finalize their divorce as they are still in negotiations over a settlement, and the actress is reportedly asking for an eight-figure sum due to Ashton's involvement in a venture capital fund worth $100 million.
The Two and a Half Men star announced his new technology start-up investment firm A-Grade, which is a partnership with Madonna's manager Guy Oseary and billionaire Ron Burkle, earlier this month with an estimated value of $100 million and Demi believes she is entitled to a piece of the actor's newfound fortune. However, Ashton - who owns 20 per cent of the company - insists his profits from the company aren't communal as he made his millions after their split.
"Ashton and Demi are still not divorced and no settlement has been agreed, even though they have been in negotiations for over a year. Ashton made a lot of money after they married, but he doesn't believe he owes her as much as she is asking for," a source told The New York Post.
Click to continue reading Ashton Kutcher and Demi Moore's $10 Million Battle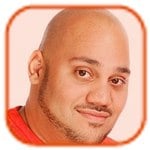 Posted by Andru Edwards Categories: Television, Legal Issues, Rumors
Holly Madison's fiance is reportedly facing more than 13 years in prison. The former The Girls Next Door star's partner Pasquale Rotella, who is the father of her two-month-old baby girl Rainbow Aurora, attended a pre-trial hearing in Los Angeles on Monday for a number of serious charges including bribery, embezzlement, conspiracy and conflict of interest.
According to gossip website RadarOnline.com the LA County District Attorney alleges that the owner of Insomniac events used more than $2.5 million in funds from the Los Angeles Memorial Coliseum to pay off city officials so he could host raves in the venue.
Pasquale - who was indicted with five other males - posted a $1.8 million bail and is due back in court on July 29. If convicted the father-of-one, who is due to marry Holly, 33, on August 14, could serve almost 14 years behind bars. But his lawyer Gary Jay Kaufman previously said he is confident that his client will be found innocent, calling the charges "politically motivated and publicity driven."
Click to continue reading Holly Madison's Fiance Facing Jail?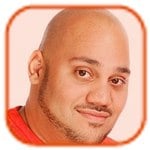 Posted by Andru Edwards Categories: Movies, Drugs, Legal Issues, Rumors
Lindsay Lohan will be jailed if she leaves the Betty Ford Center early.
The 26-year-old actress - who began 90 days of court-ordered treatment nine days ago after pleading "no contest" to lying to police about being behind the wheel during a car crash last June - is reportedly "freaking out" and threatening to quit the rehab facility in Rancho Mirage, California because doctors have cut off her supply of Adderall but has been warned she will be hauled before Judge James Dabney and sent to jail if she quits.
"The judge overseeing Lindsay's case has made it crystal clear that if she defies the agreement, it's jail time. Judge Dabney signed off on Betty Ford and he expects her to remain there for 90 days. If she does, that will be a violation of her probation and the judge will send her to jail," a source said.
Betty Ford's doctors rarely prescribe adults Adderall because they believe there are plenty of alternative treatments and also think that many people misuse the drug to control their weight.
Click to continue reading Lindsay Lohan Will Be Jailed if She Leaves Rehab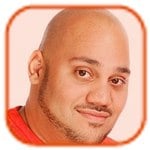 Posted by Andru Edwards Categories: Television, Legal Issues, Meltdowns, Paparazzi Photos
Rob Kardashian has been charged with petty theft and battery. The reality TV star was charged with one count of each misdemeanor after allegedly attacking a photographer and stealing her equipment in an altercation in Los Angeles in March.
The criminal charges come shortly after the alleged victim, Andra Vaik, filed a lawsuit for alleged robbery and assault over the row, which was sparked by her taking a shirtless picture of him as he worked out at the gym. "While this case is still in the preliminary stage, it is clear from our investigation that Robert Kardashian's violent behavior and his use of force towards Ms. Vaik was completely unjustified," Andra's lawyer said last month.
Rob - who has been struggling with his weight ever since breaking up with singer Rita Ora last December - insists the paparazzo was trespassing on private property in order to get a shot of him. He says he was justified in snatching the memory card out of the camera, with eye-witnesses backing up his claim the photographer was lying in wait in her car in the garage at his West Hollywood gym. Andra filed a robbery report at the time, despite the 26-year-old star insisting he would pay her back.
© Gear Live Media, LLC. 2007 – User-posted content, unless source is quoted, is licensed under a Creative Commons Public Domain License. Gear Live graphics, logos, designs, page headers, button icons, videos, articles, blogs, forums, scripts and other service names are the trademarks of Gear Live Inc.