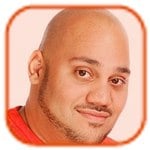 Posted by Andru Edwards Categories: Music, Legal Issues
An intruder has been arrested inside Justin Bieber's home.
Qianying Zhao - who stands 5'5" and weighs just 110 lb - was discovered sleeping in a bedroom inside the pop star's Atlanta home by the niece of the property owner yesterday. She called police, who woke the woman and, when questioned, the alleged trespasser claimed she had met the "Beauty and a Beat" hitmaker on Twitter and was visiting him for a birthday party.
When she realized she was too late for the party, she instead found an open door and decided to let herself in to wait for the 20-year-old singer.
According to gossip website TMZ, Zhao was arrested for criminal trespass and placed into double-locked handcuffs with her hands behind her back. It is unclear whether Justin - who moved to Atlanta recently following a string of incidents and rows with his neighbors in California - was at home at the time of the incident.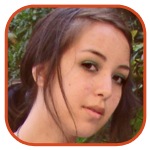 Posted by Robin Paulson Categories: Music, Legal Issues, Meltdowns
Chris Brown has been ordered to stay in a Miami rehab for another two months.
Doctors at the facility blame the musician's behavior on his previously undiagnosed PTSD and bipolar disorder, but they do claim that he is making improvements and becoming less impulsive.
Despite a report in which Brown said he "is happy with the program," he reportedly didn't look too happy to hear that his stay would be extended. A probation officer wrote to the court that Brown has indeed showed progressing and "[responding] well to treatment," but he additionally pointed out that the positive changes in his behavior "[have] occurred only recently."
Brown had been placed in rehab back in November after his was charged with a misdemeanor assault in Washington, D.C. - a direct violation of his probation for his 2009 assault on then-girlfriend Rihanna.
Read More
| People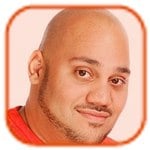 Posted by Andru Edwards Categories: Music, Drugs, Legal Issues
Police officers reportedly found marijuana in Justin Bieber's car.
The 19-year-old star's bodyguard was arrested in Atlanta, Georgia on Tuesday, for allegedly stealing a photographer's camera, and a small amount of the drug was uncovered in the singer's Escalade. A law enforcement source told gossip website TMZ.com that while officers were searching for the camera in the vehicle, which they retrieved and returned to the paparazzo, they also found less than an ounce of the drug and two large glass smoking pipes, but it wasn't enough to charge anyone with a crime.
The "Baby" singer's driver said he had no knowledge of what was in the back of the Escalade and usually doesn't ask questions, according to the police report. The vehicle was towed to police headquarters from a fun house that Justin had rented for the day and inspected.
Justin has been accused of using the drug regularly in the past and pilots flying his private jet last month were reportedly forced to wear oxygen masks because the plane was so thick with marijuana smoke.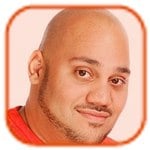 Posted by Andru Edwards Categories: Movies, Television, Legal Issues
Lindsay Lohan is no longer being sued for an alleged hit and run incident.
Nubia Del Carmen Preza has dropped the lawsuit she filed against the 27-year-old actress in 2012. The nanny claimed she was pushing a baby stroller in West Hollywood in June 2010 when the Mean Girls star hit her with her Maserati.
Preza's lawsuit stated she had suffered "disabling and serious personal injuries, pain, suffering and anguish" and that she was seeking damages for all her medical expenses and lost time at work. A source told gossip website TMZ.com that Nubia has thrown in the towel and didn't get any financial settlement from the actress.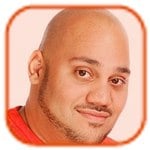 Posted by Andru Edwards Categories: Music, Legal Issues, Meltdowns
Justin Bieber's bodyguard was reportedly arrested today.
The 19-year-old star's security guard was taken into police custody for questioning after being accused of stealing a photographer's camera while the singer was visiting an amusement park in Atlanta, Georgia. A law enforcement source told gossip website TMZ.com that one of the "Heartbreaker" hitmaker's guards got into an argument with the paparazzo and grabbed his camera before jumping into the star's Escalade and instructing their driver to flee the scene. Police officers later returned the camera to the photographer after locating it inside the vehicle that was parked outside the Canadian star's new rental home in the city.
Officers are still deciding whether to arrest the driver in connection with the incident.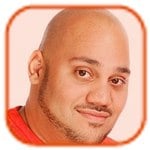 Posted by Andru Edwards Categories: Music, Legal Issues, Meltdowns
Chris Brown has left rehab.
The "Fine China" hitmaker recently completed 90 days of court-ordered treatment for anger issues but decided to remain in the facility in Malibu for a few extra days until he felt confident he wouldn't slip up again.
"He's back home now and he feels good about it. After Chris left rehab, he headed to a music video shoot, where he broke out some impressive moves for his new single, 'Loyal,'" a source said.
Chris' friends and family, including his mother Joyce Hawkins, threw him a small homecoming party on Saturday night. "We had a low-key celebration for him. It was real quiet. A lot of hugs. A lot of thank yous. No big speeches although he said, 'Thank y'all for being there for me. Really appreciate all that. Love.' We weren't trying to turn it into a crying session, we just all wanted to be around him and uplift him and show him how proud of him we are," the insider added.
Click to continue reading Chris Brown Leaves Rehab… Again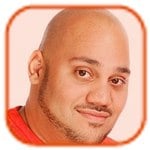 Posted by Andru Edwards Categories: Movies, Legal Issues, Meltdowns, Paparazzi Photos
Sam Worthington has been arrested for punching a photographer.
The Avatar actor is said to have rushed to his girlfriend Lara Bingle's defense when she was allegedly kicked in the shin by a paparazzo as the couple were leaving Cubbyhole bar in Greenwich Village, New York City. Sam was charged with assault and released on bail for reportedly punching the camera-wielding snapper in the face, and has been set a court date for February 26, the NYPD told TMZ.com.
The photographer, named Sheng Li, was arrested and booked for reckless endangerment, assault and harassment. During the scuffle, the Australian hunk is said to have referred to model Lara as his "wife," shouting at the photographer, "you kicked my wife."
However, a source told the MailOnline, "He would have been speaking figuratively. They are definitely not married, as far as I know." The couple were rumored to have tied the knot during a secret ceremony in Western Australia earlier this year and have been spotted wearing matching rings.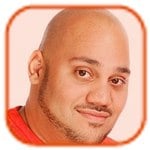 Posted by Andru Edwards Categories: Music, Drugs, Drunk, Legal Issues, Rumors
Justin Bieber has been offered a plea deal from the Florida State Attorney.
The 19-year-old star, who is scheduled to appear in court in Miami on March 3 after being charged with driving under the influence (DUI), driving with an expired license and resisting arrest last month, will have most of the charges dropped if he agrees to plead no contest to reckless driving and submits to random drug testing for up to nine months to avoid facing a stint in jail. A law enforcement source told gossip website TMZ.com that prosecutors will drop the DUI and resisting arrest charges if the "Baby" hitmaker also completes 40 hours of community service, attends an alcohol education course and a "victim impact panel" to hear relatives of DUI victims share their stories.
Click to continue reading Justin Bieber Offered Plea Deal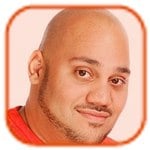 Posted by Andru Edwards Categories: Music, Legal Issues, Meltdowns, Rumors
Chris Brown is extending his stay in rehab.
The "Fine China" singer recently completed his court-ordered 90 days in a treatment facility in a bid to overcome his anger management issues but has decided to stay there for further treatment.
"It was his choice. He will come out soon," a source close to the 24-year-old singer told E! News.
The star voluntarily checked himself into rehab in Malibu, California in October after being accused of assaulting Parker Adams, who is suing the singer and his bodyguard for $3 million, in Washington D.C., but he was kicked out after throwing a rock through his mother Joyce's car window. The R&B singer was then ordered to seek anger management at a different facility instead of being sentenced to jail when his probation, stemming from his violent assault on then-girlfriend Rihanna in 2009, was formally revoked as a result of the alleged assault.
Click to continue reading Chris Brown Extends Rehab Stay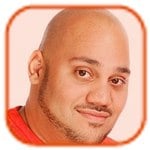 Posted by Andru Edwards Categories: Music, Legal Issues, Meltdowns
Chris Brown and his bodyguard are being sued for $3 million by a man for alleged assault in Washington D.C.
Parker Adams, who claims the 24-year-old star broke his nose and hurled a homophobic slur at him when he tried to insert himself in a photograph that Chris was taking with two females outside the city's W Hotel in October, has filed a civil lawsuit against the "Fine China" singer, who is currently in rehab seeking treatment for anger management and is also facing misdemeanor assault charges stemming from the incident.
The alleged victim claims in new court documents, obtained by gossip website TMZ.com, that Chris went nuts on him and is suing both the singer and his bodyguard, Christopher Hollosy, for $1 million each, as well as another $500,000 from both of them for punitive damages, to teach them a lesson. The "Forever" singer has denied any wrongdoing, claiming Parker was the aggressor and tried to force his way on to Chris' tour bus.
Click to continue reading Chris Brown Sued for $1.5 Million
© Gear Live Media, LLC. 2007 – User-posted content, unless source is quoted, is licensed under a Creative Commons Public Domain License. Gear Live graphics, logos, designs, page headers, button icons, videos, articles, blogs, forums, scripts and other service names are the trademarks of Gear Live Inc.