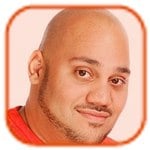 Posted by Andru Edwards Categories: Music, Legal Issues
Lauryn Hill has been jailed for three months for tax evasion.
The 37-year-old former Fugees singer was told by a court in Newark, New Jersey that she will also have to spend three months on house arrest and nine months of supervised release, despite her attorney claiming during the hearing yesterday that she had managed to repay more than $970,000 of her debt.
Lauryn - who pleaded guilty last year to three counts of tax evasion for failing to file returns on $1.8 million she earned from 2005 to 2007- had asked for leniency because of her six children and charity commitments. She insisted she had always intended to pay but couldn't return to music to earn the money because of her family.
"I needed to be able to earn so I could pay my taxes, without compromising the health and welfare of my children," she said.
Click to continue reading Lauryn Hill Jailed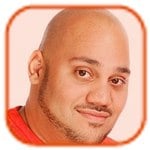 Posted by Andru Edwards Categories: Movies, Drugs, Legal Issues
Denise Richards has been awarded temporary custody of Charlie Sheen's sons. The Wild Things actress - who has daughters Sam, nine, and Lola, seven, with the actor, as well as adopted Eloise, two - is to take on the care of twins Bob and Max, four, after social workers Los Angeles County Department of Children and Family Services removed them from the home of their mother Brooke Mueller because of allegations her drug use is jeopardizing their safety.
"Brooke was given many opportunities by social workers to clean up her act. Social workers felt that Bob and Max weren't safe in Brooke's care. The decision was made late on Thursday afternoon, and the boys are no longer in Brooke's care. It's expected at some point the boys will be taken care of by Charlie Sheen's ex-wife, Denise Richards, who has cared for them in the past when Brooke went to rehab. Denise loves the boys and their safety and well being mean everything to her. Bob and Max are safe and that is all the matters. Denise is simply complying with the court order," a source said.
Click to continue reading Denise Richards Gets custody of Charlie Sheen's Twins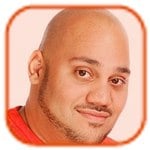 Posted by Andru Edwards Categories: Music, Legal Issues
Jermaine Jackson owes more than $30,000 in child support.
The late King of Pop's brother - who is uncle to the "Thriller" hitmaker's three children, Prince, 16, Paris, 15, and 11-year-old Blanket - has allegedly refused to pay the money he owes to Alejandra Jackson to help her raise their two teenage sons, Jermajesty and Jaafar, after falling behind on his payments over the past year.
According to gossip website TMZ.com, Los Angeles' Child Support Services Department (CSSD) has filed legal documents asking a judge to hold Jermaine in contempt for failing to meet his child support obligation from April 2012 through April 2013. Jermaine - who was ordered to pay $3,000 a month for the two children, totalling $36,000 per year - sporadically paid a total of $5,621 over the past 12 months but failed to make any monthly payment in full.
He allegedly still owes Alejandra $30,378.
Click to continue reading Jermaine Jackson Owes $30,000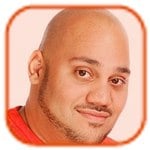 Posted by Andru Edwards Categories: Movies, Drunk, Legal Issues
Reese Witherspoon is "mortified" after her arrest for disorderly conduct.
The Mud actress was picked up by police officers in Atlanta last week while her husband Jim Toth was arrested on suspicion of DUI and friends of the 37-year-old mother-of-three say she can't believe she let things get so out of control. "She's a fun girl who likes to have a good time and let loose every now and then. What's shocking is she didn't rein it in enough to keep herself out of trouble. It was a really bad decision on both their parts and trust me, they're evaluating that and they will make damn sure it doesn't happen again," a source said.
Reese - who has seven-month-old son Tennessee with Jim - is also worried about how her kids Ava, 13 and Deacon, nine, from her previous marriage to Ryan Phillippe, will cope with the scandal. "She is happy to be home with her kids again. She didn't feel good about being away from them after the news of her arrest broke. Her kids are everything to her," the insider added.
The couple are due in court in Atlanta on their respective charges on May 22 and May 23.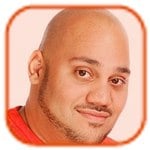 Posted by Andru Edwards Categories: Television, Divorce, Clothing, Style, Legal Issues, Rumors
Jessica Simpson's parents are officially divorced.
Tina Simpson - who also has daughter Ashlee Simpson with her former husband Joe - filed for divorce in September 2012 after 35 years of marriage and the union has now been dissolved, according to TMZ. While details of the settlement have not been made public, it was recently claimed Tina, 53, was so sick of fighting with Joe that she was willing to willing to give into his demands for an equal split of everything under the family name, including the multi-million dollar clothing line she manages for Jessica.
"An offer of a 50 percent split of everything under the Simpson name has been offered to Joe. That includes the coveted Jessica Simpson Collection, which Joe desperately wanted because that's the real cash cow. Even though he has nothing to do with the fashion label, Tina just wants an end to the saga and if that means giving Joe what he wants, so be it," a source said.
Click to continue reading Jessica Simpson's Parents Officially Divorced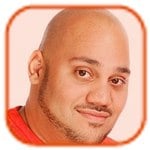 Posted by Andru Edwards Categories: Movies, Drunk, Legal Issues, Mug Shots
Reese Witherspoon was arrested on Friday morning. The 37-year-old This Means War star was arrested for disorderly conduct after her husband Jim Toth, 42, was arrested on suspicion of driving under the influence (DUI) in Atlanta, Georgia.
The Oscar-winning actress, who is currently in the city shooting her new movie The Good Lie, allegedly got into a war of words with a police officer during her husband's arrest, according to Variety.com. The actress was warned twice not to get out of the couple's Ford Focus, which was spotted driving in the wrong lane, and was arrested after she decided to get out to complain that the process was taking too long.
Click to continue reading Reese Witherspoon Arrested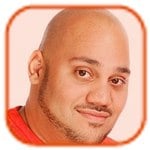 Posted by Andru Edwards Categories: Music, Legal Issues, Rumors
Prince, Diana Ross and Spike Lee are among the witnesses who could be called in the Michael Jackson wrongful death trial.
The late star's mother Katherine Jackson has accused promoters AEG Live of being negligent in ignoring health concerns over her son and hiring Dr. Conrad Murray - the physician who was convicted of the involuntary manslaughter of the star following his passing in 2009 - and it has now been revealed who could take to the stand in the case. As well as the two singers and the director, Michael's ex-wife Lisa Marie Presley, his three children Prince, 16, Paris, 14, and Blanket, nine, producer Quincy Jones, choreographer Kenny Ortega and several of the "Thriller" hitmaker's siblings could be called to give evidence, ET Online reports.
However, despite his inclusion on the list, insiders predict Prince is unlikely to testify. Music blogger Dr. Funkenberry explained to the New York Post newspaper, "Prince is so far down on the witness list, he will more than likely never get called."
Click to continue reading Prince and Diana Ross Could Testify in Michael Jackson Case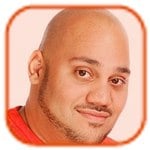 Posted by Andru Edwards Categories: Music, Legal Issues
Snoop Lion has "no issues" with gay marriage. The rapper spoke in favor of equality as the US Supreme Court debates California's ban on same-sex weddings, adding people should be free to do "as they please."
"People can do what they want and as they please ... Satisfy yourself accordingly. I have no issues with nobody, I live for me and I live my life doing what I do, so you should have the right to do whatever you want to do," he told The Huffington Post.
The 41-year-old musician - who embraced Rastafarianism and changed is name from Snoop Dogg last year - is one of a number of celebrities opposing the ban and hoping for it to be overturned. Seth MacFarlane wrote to his Twitter followers on Tuesday, "Supreme Court, stop acting like cowards. Now IS the time for a broad ruling to make the leap into the 20th century. --Sincerely, the 21st."
Snoop also spoke of his new culture, revealing he was "never nervous" about his time in Jamaica: "I'm never nervous. Always ready. Stay ready so I don't have to get ready. 'Nervous' has never been one of my traits. I like to be prepared and go do what I have to do. I love meeting pressure with performance."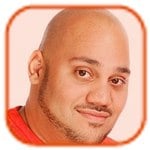 Posted by Andru Edwards Categories: Music, Child Stars, Legal Issues
Michael Jackson's family has demanded that paternity evidence relating to his children be dropped from a lawsuit.
The late singer's mother Katherine Jackson - who acts as a co-legal guardian for his children Prince Michael, 17, Paris, 15 and Blanket, 10, - has filed a motion asking the judge presiding over the court case to exclude any evidence relating to their paternity.
According to legal documents, obtained by gossip website TMZ.com, Katherine claims that the jury does not need to know anything about her grandchildren's biological parentage. Budding actor and TV presenter Prince Michael and his sister Paris are believed to be the children of their father's ex-wife Debbie Rowe, while Blanket is said to have been born via a surrogate mother.
The family is suing AEG Live - who sponsored Michael's This Is It tour - for the alleged negligent hiring and supervision of Dr. Conrad Murray, who was convicted of involuntary manslaughter for his role in Michael's death.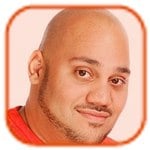 Posted by Andru Edwards Categories: Music, Drunk, Legal Issues, Mug Shots
Gossip singer Beth Ditto has been arrested and charged with disorderly conduct. The 32-year-old rocker was taken into custody in the early hours of Saturday morning following a disturbance outside the Bungalo Bar in Portland, Oregon.
Beth - real name Mary Beth Patterson - was detained by officers for being drunk after she left the establishment and threw her shoes in the middle of the road and started shouting out the name of President Barack Obama as her friends tried to put her in a car.
"She walked out in the middle of the street, threw off her shoes and purse and screamed Obama, Obama!" a source at the bar told the Willamette Week newspaper.
The "Standing in the Way of Control" singer was later released from custody and is now awaiting a court date. If she is convicted of second degree disorderly conduct she could be sentenced to up to six months in jail and may receive a fine of up to $2,500.
© Gear Live Media, LLC. 2007 – User-posted content, unless source is quoted, is licensed under a Creative Commons Public Domain License. Gear Live graphics, logos, designs, page headers, button icons, videos, articles, blogs, forums, scripts and other service names are the trademarks of Gear Live Inc.