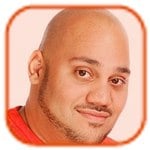 Posted by Andru Edwards Categories: Television, Legal Issues, Rants, Rumors
Scott Disick is suing Mercedes-Benz.
The Keeping up with the Kardashians star has filed a lawsuit against the auto company, alleging it sold him a "virtually useless" 2012 Mercedes-Benz SLS AMG because the vehicle is constantly breaking down.
In legal documents, obtained by gossip website TMZ.com, the 30-year-old failed restaurateur said that the car, which costs $190,000 new, is unreliable and has spent more time in a repair shop in Los Angeles than on the road. Scott is accusing Mercedes-Benz of failing to make the car roadworthy after numerous attempts and is seeking a full refund plus expenses.
News of the lawsuit comes after a difficult few months for Scott, whose father, Jeffrey Disick, died in early January, less than three months after his mother, Bonnie, passed away from cirrhosis of the liver. "[Scott is] very, very sad. The whole family is trying to comfort him. Everyone's upset. To lose both parents so close together, it doesn't seem fair," a source close to the star said.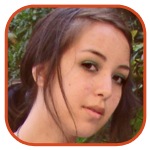 Posted by Robin Paulson Categories: Music, Television, Legal Issues
While he may be fighting with his Kim Kardashian as to whether or not their daughter North will appear on reality TV, Kanye West at least won't have to worry about facing assault charges anymore.
The Los Angeles District Attorney has decided not to go forward with prosecuting the "New Slaves" rapper over an alleged assault that occurred earlier in the month. Criminal defense attorney Troy Slaten - who is not involved in Kanye's case - speculated that this outcome could happen due to the fact that the alleged victim failed to show up for a follow-up interview with authorities: "If they don't have a cooperative victim, the case is harder to prosecute. If you have no victim, it would most likely get dismissed."
The alleged incident happened in Beverly Hills on January 13th, where Kanye reportedly responded (with his fists!) to a young man who was spewing racial slurs at the paparazzi and Kim Kardashian when she arrived to meet her fiance.
Read More
| E! News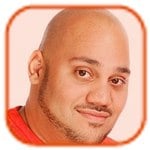 Posted by Andru Edwards Categories: Television, Legal Issues, Rivalries
Kim Kardashian has branded her former stepmother a "slippery snake."
The Keeping Up with the Kardashians star, her siblings and mother Kris Jenner have filed a lawsuit against Ellen Pearson - the former wife of her late father Robert Kardashian - claiming she sold personal property, including family photos, to a publication in January 2013 and in her deposition, Kim admitted she "disliked" her.
When asked her opinion of Ellen - who married Robert six weeks before he died in 2003 - Kim said, "She is a slippery snake... I dislike her. I think that she -- I don't agree with her decisions as of late. And I didn't agree with her decisions when she wouldn't give us back property or ever since she married my father, I haven't agreed with her decisions. I feel like there was an agenda there -- but I don't think about Ellen. I don't spend my time worrying about her, because I try to be a positive person. Everyone is pushed to a limit, and no matter how positive you are, you can look at someone and say, wow, they are a slippery snake, they make awful decisions that are hurtful."
Click to continue reading Kim Kardashian Slams Former Stepmother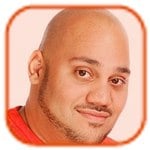 Posted by Andru Edwards Categories: Music, Drugs, Legal Issues
Toxicology reports show Justin Bieber had marijuana and prescription medication in his system when he was arrested in Miami.
The "Confident" star was charged with driving under the influence (DUI), driving with an expired license and resisting arrest in Florida last Thursday after taking part in a drag race. He also confessed to officers he had smoked cannabis and ingested medication given to him by his mother, Pattie Mallette, which was confirmed by the analysis of his urine test, which showed positive for THC, the active part of the marijuana plant, and Alprazolam, a key ingredient in anti-anxiety medication Xanax. The test showed negative for cocaine, opiates, methamphetamine and other drugs.
It has already been established that at the time of his arrest, Justin's blood alcohol level was within the legal limit to drive in Florida.
Click to continue reading Justin Bieber Tests Positive for Marijuana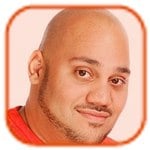 Posted by Andru Edwards Categories: Music, Drugs, Drunk, Legal Issues
Justin Bieber's manager insists he loves and cares for the singer following his arrest on Thursday.
Scooter Braun - who discovered the star in 2008 - has reached out after the "Baby" hitmaker who was charged with drunk driving, resisting arrest and drag racing in a rented yellow Lamborghini was apprehended in Miami Beach. "@justinbieber love you and i will act in the manner of someone who truly cares. that is all I have to say. thanks for all those concerned... Been a long day. Bottom line is we are defined by how we handle adversity. Be there when it counts. Love fully in good times and bad [sic]," he wrote on Twitter.
The 32-year-old music manager also posted a cryptic message on Instagram which has since been deleted. "What defines us is how well we rise after falling," he wrote.
Scooter and other people close to Justin are said to have warned him to "get help" or they would not continue working with him.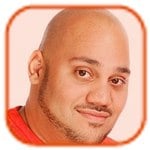 Posted by Andru Edwards Categories: Music, Drugs, Drunk, Legal Issues
Justin Bieber was charged with drink driving, resisting arrest and drag racing.
The "Baby" hitmaker was arrested in Miami Beach yesterday after being stopped for allegedly drag racing in a rented yellow Lamborghini and soon after he failed a sobriety test, is accused of disobeying officer's orders and was found to have an expired license.
According to reports, the pop star's entourage used their cars to block traffic on Pine Tree Drive at 26th Street, near the Miami Beach Hebrew Academy, so Justin could race his car.
Speaking at a press conference, Miami Beach Police Chief Raymond Martinez said Bieber "had been smoking marijuana and he did consume a beer." He added, "During the arrest Mr. Bieber made statements that he had consumed alcohol and had been smoking marijuana and had consumed prescription medication." According to police reports which Miami Beach Police posted on their Twitter account the officer "immediately smelled an odor of alcohol emanating from the driver's breath" and noticed his "bloodshot eyes" and he had "slow deliberate movement and a stupor look on his face."
Click to continue reading Justin Bieber Charged with Drunk Driving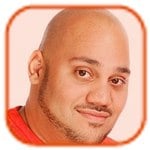 Posted by Andru Edwards Categories: Music, Drugs, Legal Issues
Justin Bieber has been arrested for driving under the influence (DUI) and drag racing.
The "Boyfriend" hitmaker was arrested earlier today in Miami Beach, Florida, after driving a rented Lamborghini, police sources told NBC 6 South Florida. There are no further details about the arrest at this stage but Justin is believed to be in police custody and a police statement is due this afternoon.
According to TMZ, Justin had just left a club and had a model in the passenger seat when he started racing a man in a red Lamborghini, who was also arrested. Justin has visited a number of place in the town this week and yesterday posted a photograph on Instagram of him at a skate park with friends.
Meanwhile, Justin - who reportedly spent $75,000 at a strip club over the weekend - had his home in Calabasas, California, searched by police last week after he was accused of a vicious egg attack on his neighbor. Justin's mother Pattie Mallette urged fans to pray for her son this week and insisted fame was to blame for his behavioral issues and wild antics: "I think so many people go into the entertainment industry with amazing Christian roots and they go in with the right morals and they get influenced somehow. I ask that people keep me and Justin in their minds. I pray for him every day."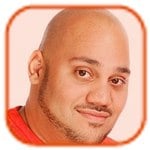 Posted by Andru Edwards Categories: Movies, Television, Legal Issues, Rivalries
Brooke Mueller is allowing Charlie Sheen to see his sons because she wants more child support money.
The former actress has negotiated a fragile peace with her ex-husband and allowed him to see their four-year-old twins, Bob and Max, last Tuesday, but friends say the reason is because she is upset he has slashed her support money from $55,000 to $20,000 a month.
"There is only one reason why Brooke allowed the boys to go over to Charlie's house last week. She is desperate to have her full child support payment. Brooke is a smart woman and knows if she is in Charlie's good graces, he is more likely to give her the money. It has been very hard for Brooke to live on $20,000-a-month because she has to pay for her sober coaches and ongoing expenses related to her recovery," a source said.
Brooke, 36, has previously been admitted to rehab for drug abuse 19 times, and is not currently the official guardian of Bob and Max, who are looked after by her brother, Scott.
Click to continue reading Brooke Mueller Wants Full Child Support Back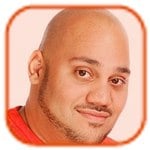 Posted by Andru Edwards Categories: Music, Legal Issues
Justin Bieber's house was raided by cops this morning over his alleged egging of a neighbor's house.
Eleven police cars arrived at the "Heartbreaker" singer's mansion in Calabasas, California, armed with a search warrant and a battering ram after the owner of a house next door complained of damage which could total up to $20,000 caused by eggs thrown at it last week.
"I can confirm we have served a search warrant at Justin Bieber's residence as part of a felony vandalism investigation. He is there, and we are right now in the process of serving the warrant. We're looking for anything we might need to move this investigation forward," Los Angeles County Sheriff's Department spokesperson Steve Whitmore told the New York Daily News newspaper.
Officials believe surveillance video in the singer's home could have also caught the incident on tape, and help catch the culprit.
Click to continue reading Justin Bieber's House Raided by Cops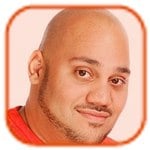 Posted by Andru Edwards Categories: Music, Legal Issues, Meltdowns, Rumors
Justin Bieber could face felony charges for alleged vandalism.
The 19-year-old star, who has been accused of throwing at least 20 eggs at his neighbor's house in his gated community in Calabasas, California, yesterday, is reportedly the subject of a new police investigation after his neighbor claimed the singer caused more than $400 in damage during the attack.
A police report, obtained by gossip website TMZ.com, is currently calling it a misdemeanor, but it could become a felony if there is proof Justin caused extensive criminal damage.
The unidentified resident said the Canadian pop star was also trespassing on his property at the time. Dark video footage has also been released in which you can hear the neighbor yelling, "I see you. I f**king see you!" and a young male, who is allegedly Justin, responding, "F**k you! I got another one for you, actually!" The neighbor then instructs his 13-year-old daughter to call the police.
Click to continue reading Bieber Could Face Felony Charges for Egging Neighbor's House
© Gear Live Media, LLC. 2007 – User-posted content, unless source is quoted, is licensed under a Creative Commons Public Domain License. Gear Live graphics, logos, designs, page headers, button icons, videos, articles, blogs, forums, scripts and other service names are the trademarks of Gear Live Inc.