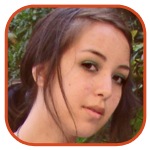 Posted by Robin Paulson Categories: Music, Divorce, Drugs, Meltdowns, Features
It's been two years since Ashlee Simpson filed for divorce from Pete Wentz, and the Fall Out Boy bassist is finally talking to the public about the split and the toll it took on him.
The 33 year-old admitted recently to Rolling Stone that his addiction to prescription pills Xanax and Klonopin resumed and he experienced paranoia following the break-up:
"I was probably physically and mentally addicted. It started from insomnia and anxiety from flying, then it spiraled... I felt like a loser already. I'd basically gone from being the guy in Fall Out Boy to being the guy, who, like, hangs out all day. I didn't see how I'd ever come out on the other side... I was scared of everything. I thought there were always people listening to me. Like, I had my house searched for bugs. It was crazy."
Click to continue reading Pete Wentz Opens Up About Divorce from Ashlee Simpson
Read More
| Daily Mail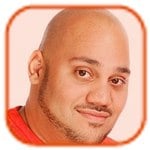 Posted by Andru Edwards Categories: Television, Legal Issues, Meltdowns, Paparazzi Photos
Rob Kardashian has been charged with petty theft and battery. The reality TV star was charged with one count of each misdemeanor after allegedly attacking a photographer and stealing her equipment in an altercation in Los Angeles in March.
The criminal charges come shortly after the alleged victim, Andra Vaik, filed a lawsuit for alleged robbery and assault over the row, which was sparked by her taking a shirtless picture of him as he worked out at the gym. "While this case is still in the preliminary stage, it is clear from our investigation that Robert Kardashian's violent behavior and his use of force towards Ms. Vaik was completely unjustified," Andra's lawyer said last month.
Rob - who has been struggling with his weight ever since breaking up with singer Rita Ora last December - insists the paparazzo was trespassing on private property in order to get a shot of him. He says he was justified in snatching the memory card out of the camera, with eye-witnesses backing up his claim the photographer was lying in wait in her car in the garage at his West Hollywood gym. Andra filed a robbery report at the time, despite the 26-year-old star insisting he would pay her back.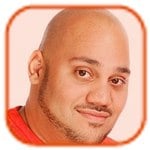 Posted by Andru Edwards Categories: Television, Drugs, Meltdowns, Rumors
Charlie Sheen's ex-wife has been released from hospital.
Brooke Mueller - who was allegedly placed under an involuntary psychiatric hold at the UCLA Medical Centre on Wednesday because she was deemed to be a danger to herself and to others - checked out on Friday and refused to go to rehab for further treatment for her drug addiction.
"After Brooke sobered up on Friday, she was released from the involuntary psych hold because she was deemed to not be a danger to herself, or others, and her current whereabouts are unknown. Brooke was encouraged by doctors at UCLA to get treatment for her drug addiction, but she refused. Under the law, she couldn't be held any longer," a source said.
Her family and friends are reportedly very concerned as they have not been able to contact her. "[They] are sick with worry. Her cell phone is off, and Brooke hasn't spoken to her family in several days," an insider said.
Click to continue reading Brooke Mueller Released from Hospital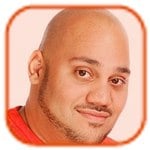 Posted by Andru Edwards Categories: Movies, Television, Meltdowns, Photos
Amanda Bynes has had a nose job.
The What I Like About You actress - who has recently sparked concern for her welfare after displaying erratic behavior - claims she went under the knife to remove skin that was growing between her nose and her eyes, and is thrilled with the results.
The 27-year-old star confirmed she had surgery on her Twitter page on Sunday, writing, "I had a nose job to remove skin that was like a webbing in between my eyes. Having surgery was the most amazing thing for my confidence!"
The Easy A actress said she wanted to be open about her surgery so magazines would stop publishing old pictures of her. "I wasn't going to tell anyone, but I look so much prettier in my new photos that I don't want old photos used anymore! I'm so sick of magazines and blogs using old photos! When will they stop? I will never look like that again!" she added.
Click to continue reading Amanda Bynes Has Nose Job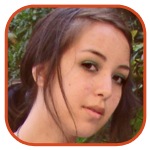 Posted by Robin Paulson Categories: Television, Meltdowns, Rants, Photos, Paparazzi Photos
"I'm suing every blog, every magazine, every news source that's saying I'm doing anything wrong 'erratic behavior' is not me! I'm suing In Touch, Us Weekly, Perez Hilton for hiring paparazzi who follow me then take the worst photos with the worst angles... There's NOTHING with my life, other than you putting up awful candid photo after photo."
- Amanda Bynes takes to Twitter to comment on the media's fascination with her new look and recent behavior.
(Make sure to check out our other notable quotes.)
Read More
| E! News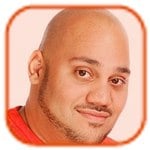 Posted by Andru Edwards Categories: Movies, Music, Television, Child Stars, Meltdowns, Rants
Justin Bieber has insisted he is nothing like Lindsay Lohan. The "Beauty And A Beat" singer lashed out at comparisons to the 26-year-old troubled starlet - who is set to go on trial next week after being charged with lying to police about a car accident and is also battling to pay her huge tax bills following a downward spiral which saw enter rehab and jail several times in recent years - in a lengthy rant on Instagram as he attempted to defend his recent bad behavior.
The 19-year-old popstar, who was criticized after he performed two hours late in London and threatened a photographer earlier this month, said he is nothing like the Liz & Dick actress, writing, "And to those comparing me to Lindsey (sic) Lohan look at her 2012 tax statements."
Click to continue reading Justin Bieber Blasts Lindsay Lohan Comparisons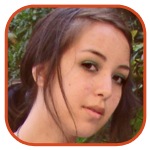 Posted by Robin Paulson Categories: Movies, Meltdowns, Photos
If Amanda Bynes' recent erratic behavior is all an act - à la I'm Still Here - then she definitely has us fooled.
The former Nickelodeon child star has just unveiled her latest meltdown moment on Twitter, looking unrecognizable on the mini-blogging site.
With nothing more than a "Wink

" caption attached to the photo, the 26 year-old has fans doing a double-take with her new look, which comes complete with a cheek piercing, vampiric manicure, and a good five pounds of eye makeup.
The actress - who was last in the tabloids over possibly getting evicted from her New York home - gave no indication nor explanation for her drastic new look. She did, however, hint at love life issues: "If it is meant to be, our hearts will find each other when we meet. And if our hearts melt together so will our bodies and souls."
(FYI - You can also follow VIP Breakdown on Twitter.)
Read More
| People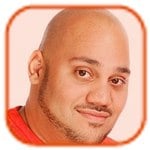 Posted by Andru Edwards Categories: Music, Meltdowns
Louis Tomlinson feels sorry for Justin Bieber. The One Direction star thinks the 19-year-old Canadian popstar - who caused controversy earlier this week when he arrived on stage for the first of his London shows two hours late and in a separate incident threatened a photographer - has been unfairly treated by the media recently and wishes they would "take it easy" on him despite admitting he is not close to the "Beauty and a Beat" singer.
The 21-year-old British boy band member wrote on his Twitter page on Friday, "Although I don't know him personally, I do wish the press would take it easy on @justinbieber." He then added, "I really do empathize with him, I don't see anything out of character in comparison to any other teenagers I know."
(FYI - You can also follow VIP Breakdown on Twitter.)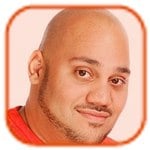 Posted by Andru Edwards Categories: Music, Drugs, Drunk, Meltdowns, Features
Billie Joe Armstrong's bandmate wasn't surprised by his public meltdown last year that led to him going to rehab for 30 days. Green Day bassist Mike Dirnt has revealed the group ignored warning signs that the 41-year-old "Basket Case" singer was struggling to cope with his addictions to alcohol and drugs because they were too busy.
"We all turned a blind eye to it - 'Everyone, deal with your own s**t.' Because we were working so hard," he told Rolling Stone.
Click to continue reading Green Day Ignored Warning Signs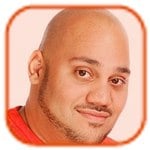 Posted by Andru Edwards Categories: Movies, Drugs, Drunk, Meltdowns
Jim Sheridan admires how Colin Farrell turned his life around. The Seven Psychopaths actor checked into rehab in 2006 after his partying got out of control and director and close friend Jim admits Colin was on course to become the "next mess up" before he got clean.
Speaking at the eighth annual Oscar Wilde: Honoring the Irish in Film party at Lost producer J.J Abrams' Bad Robot Productions in Santa Monica on Thursday, Jim told BANG Showbiz, "Colin is impressive, not just as an actor but as a person. We all know he had his ups and downs and there was a time when he was going to be the next mess up but he left it all behind him and became a great lad."
Jim also believes it is the 36-year-old actor's likeability that has helped him bounce back and says everyone can relate to his problems. "In Ireland we admire Daniel Day Lewis and respect Liam Neeson but somewhere inside us we love Colin, because we're just waiting for him to f**k up you know. We're just waiting for him to fall in the s**t and be like us. 'Talent and good looks help when you're trying to make it in the entertainment industry, Colin has them in spades. Deep down he is such a great guy and it comes across on screen, he has that charisma that just comes across. The first time he was ever on screen he was a star. You see it."
© Gear Live Media, LLC. 2007 – User-posted content, unless source is quoted, is licensed under a Creative Commons Public Domain License. Gear Live graphics, logos, designs, page headers, button icons, videos, articles, blogs, forums, scripts and other service names are the trademarks of Gear Live Inc.