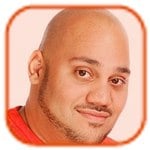 Posted by Andru Edwards Categories: Music, Television, Child Stars, Meltdowns
Demi Lovato had to learn that she was "worth recovery."
The 19-year-old singer - who was admitted to a treatment facility for three months in November 2010 to receive help for an eating disorder and self-harming - explained while she is aware her troubles will always be a part of her life, she now likes to "celebrate" overcoming her demons.
"One of the hardest things was learning I was worth recovery. And I'm allowed to celebrate it, which is a great feeling. Recovery doesn't have a day off," she said, speaking on upcoming MTV special, Demi Lovato: Stay Strong.
Demi has previously admitted her mother Diana is her "anchor," and has made her feel positive about her future once again: "My mother is everything to me. She's my anchor, she's the person I go to when I need to talk to someone. She is an amazing woman. I got through it with the support of people like my mother. You can only make it when you feel that you are loved, no matter what, when you feel that you will get another chance. I am grateful and I am ready to make this year a much better year. I feel great."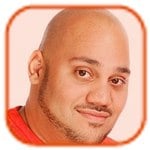 Posted by Andru Edwards Categories: Movies, Meltdowns, Parties, Rumors
Rhys Ifans has been accused of assault.
The - who is dating actress Anna Friel - is alleged to have slapped a guest in a late-night argument in a suite at London's five-star St Pancras Renaissance hotel in the early hours of Sunday morning after a pre-BAFTA Awards party.
Theatre producer Adam Spreadbury-Maher - who had been partying with a group of friends including Dominic Cooper at the Groucho club in London's Soho - claims to have seen the 44-year-old star being verbally abusive to his friend before hitting him "quite a few times" in the face.
"I did not know who Rhys was but my friends told me he was a film star and host of the party. They invited us all in and were really lovely and then Rhys went mental and started on my friend. He was slapping him round the face and shoving him. It was pretty terrible. It was completely random. Everyone was having a lovely time. We were invited in and then he just went silly about 20 minutes after we arrived. He made a beeline for him and started shoving him saying, 'What the f**k are you doing here? You're a joker. Who the f**k are you?' He slapped him quite a few times. I think he was trying to make himself feel like a big man. He went nuts. It was as though he was in a bubble and he didn't realise people were watching," the 30-year-old creative director told the Mail on Sunday newspaper.
Click to continue reading Rhys Ifans Accused of Assault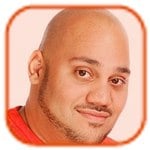 Posted by Andru Edwards Categories: Television, Celebrity Babies, Drugs, Drunk, Legal Issues, Meltdowns
Charlie Sheen is planning to look after his twin sons full-time following the arrest of his ex-wife Brooke Mueller.
The former Two and a Half Men actor currently shares custody of two-year-olds Bob and Max with the reality TV star, but is set to take charge of the boys, along with Brooke's parents, as they are concerned about the welfare of the boys.
Charlie, 46, has just returned from a trip to Colombia and will start looking after Bob and Max once they return with Brooke to California from a visit to Aspen, Colorado, where she arrested on Friday night. Charlie and her parents want her to enter rehab to get help for her troubles while they care for the boys. However, Brooke - who could face up to six years in jail after being charged with assault and intent to distribute drugs - is refusing treatment as she doesn't want to be away from her children.
But friends say Brooke needs to be in rehab for "at least nine months" and has reportedly been told spending anything less inside a treatment facility would be a "total waste."
Click to continue reading Charlie Sheen Will Care For Twins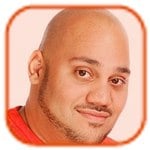 Posted by Andru Edwards Categories: D-List, Break-ups, Legal Issues, Meltdowns
Like daughter, like father: Michael Lohan has been sentenced to two years probation.
The 51-year-old showbiz patriarch - who is the father of troubled actress Lindsay Lohan - entered a plea of no contest to four domestic violence charges in a Tampa, Florida court yesterday, but escaped a possible four-year jail sentence.
"He will not serve any jail time," said his lawyer Michael Perry.
In addition to probation, Michael - who was arrested following an altercation with former fiancee Kate Major on October 25 - will spend four months working at the Teen Challenge International program and must undertake domestic violence classes and his lawyer hopes he will "benefit" from the sentence.
"I believe he was pleased with the result, he should be. It was a good result and it will benefit him," said his lawyer.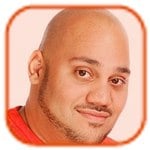 Posted by Andru Edwards Categories: Movies, Kind Acts, Meltdowns
Johnny Depp dedicated part of his private island to Heath Ledger. The Rum Diary star and his long-term partner Vanessa Paradis occasionally let their pals use their island, which is in the Bahamas, including the relatives of the late Australian actor, who died of an accidental overdose in January 2008.
Johnny - who along with Jude Law and Colin Farrell stepped in to finish Heath's last film The Imaginarium of Doctor Parnassus - told the Daily Mirror newspaper, "After Heath Ledger died, I thought his family could use time away from the madness so they spend a good chunk of time there. There's a location there that we call Heath's Place."
As well as the tribute to Heath, parts of the island are dedicated to Vanessa and the couple's children, Lily-Rose, 12, and nine-year-old Jack. The island also has Keef Reef, Gonzo Beach and Brando Beach, named in honor of three of Johnny's friends, Rolling Stones rocker Keith Richards, late author Hunter S. Thompson and deceased acting legend Marlon Brando.
Click to continue reading Johnny Depp's Island Tribute to Heath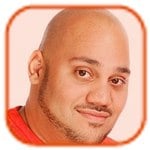 Posted by Andru Edwards Categories: Movies, Meltdowns
George Clooney considered killing himself six years ago. The Ides of March actor injured himself while filming spy thriller Syriana in 2005, and he was so racked with pain as a result of the spinal condition that he thought about ending his life.
"I started to think, 'I may have to do something drastic about this.' I was in a hospital bed unable to move, having these headaches where it feels like you're having a stroke. You don't want to leave a mess, so go in the garage, go in the car, start the engine. I was in a place where I was trying to figure out how to survive."
The 50-year-old actor - who is dating former wrestler Stacy Keibler - also spoke about losing his virginity "too young" at the age of 16, and admitted he thinks he had his first orgasm when he was "six or seven" years old: "I was young, very young, too young. I believe it [my first orgasm] was while climbing a rope when I was six or seven years old. I mean, nothing came out, but all the other elements were there. I remember getting to the top of the rope, hanging off the rope, and going, 'Oh, my God, this feels great!'"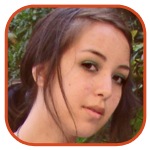 Posted by Robin Paulson Categories: D-List, Legal Issues, Meltdowns, Mug Shots
Whether it's paparazzi- or crime-related, Michael Lohan can't keep his mug away from the cameras.
The father of the equally-infamous Lindsay Lohan was arrested in Fort Lauderdale this morning for abusing his girlfriend, Kate Major. This is the second time this year that Lohan has been arrested for domestic violence against Major.
Police responded to a call from Lohan's apartment complex around 1:10 a.m., but he was taken to St. Joseph's Hospital for chest pains prior to his arrest. Once he checked himself out, he was on his way to Hillsborough County's jail.
More details are to be released later today, according to Tampa police.
Read More
| E! Online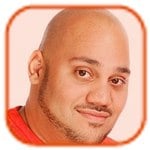 Posted by Andru Edwards Categories: Movies, Child Stars, Drugs, Drunk, Legal Issues, Meltdowns, Parties
Lindsay Lohan wants to be remembered for her talent, not her problems. The troubled actress - who has had several stints in rehab and a string of legal problems, most recently serving 35 days house arrest after breaching probation by stealing a necklace - insists she doesn't want to be a "celebrity" and believes people no longer view her as a "real person."
"People in their mind have created who I am and act as if there is no real person inside of me. Just like Marilyn. Marilyn never wanted to be just a celebrity. Neither do I. I had always thought that movie stars were in films that would last forever in your mind. But now the films don't. I don't want to be remembered as someone who just wanted to be photographed, who goes out at night, and gets in trouble. Heath Ledger once said to me, 'It's built you up to knock you down' and that's all it is. Marilyn said she had no foundation. But she said she was really working on it. I've been trying to do the same thing. I believe in myself and I'm a good actress," she said, comparing herself to late screen icon Marilyn Monroe.
Lindsay, 25, says she has always identified with Marilyn - who died in 1962 at the age of 36 - and says the blonde beauty inspired her to always want to appear strong and in control.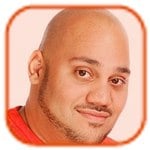 Posted by Andru Edwards Categories: Music, Television, Break-ups, Child Stars, Meltdowns, Rumors
Demi Lovato realized she needed help when she punched her back-up dancer. The 18-year-old star checked into rehab - where she received treatment for depression and an eating disorder - in October following the altercation with Alex Welch and admits she had been "out of line" for several months beforehand.
"I was completely out of line all summer. Just the worst attitude-totally ungrateful... I just felt like she'd betrayed me. That's the bottom line. When you punch someone on a plane, enough is enough. Right after, I texted my mom and just said, 'I'm sorry.'"
Demi insisted her problems didn't stem from her split from Jonas Brothers star Joe Jonas, saying she had a lot of "other stuff" happening.
"I wouldn't credit my meltdown to a guy. There was so much other stuff in my life."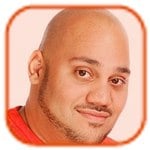 Posted by Andru Edwards Categories: Movies, Drugs, Drunk, Meltdowns
Actor Jonathan Rhys Meyers was hospitalized after a suspected suicide attempt on Tuesday.
The Tudors star - who has been in rehab five times for alcohol problems - refused treatment by paramedics for more than 30 minutes, meaning they were forced to call police and he was eventually taken away by ambulance to a facility near his home in Maida Vale, north London.
"This is very sad. It was the opinion of those present that he tried to take his life," a source said.
Worried neighbors saw the 33-year-old actor - who was believed to have overdosed on unspecified pills - rushed to hospital. "I saw the ambulance arriving and was worried to death. Jonathan is a lovely guy. You see him all the time in the street. He says hello and is very pleasant. I hope he is fine," one onlooker said.
Click to continue reading Jonathan Rhys Meyers Hospitalized After Suicide Attempt
© Gear Live Media, LLC. 2007 – User-posted content, unless source is quoted, is licensed under a Creative Commons Public Domain License. Gear Live graphics, logos, designs, page headers, button icons, videos, articles, blogs, forums, scripts and other service names are the trademarks of Gear Live Inc.