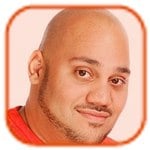 Posted by Andru Edwards Categories: Movies, Television, Meltdowns, Photos
Amanda Bynes allegedly lunged at a male fan after he tried to take her photograph on Friday night.
The Easy A actress reportedly lashed out at a Bobby Cohen and had to be calmed down by security at the Revel Resort in Atlantic City, New Jersey.
"She was stumbling and reeked of alcohol. She was carrying a huge handbag and something that looked like a pet carrier but I was hoping there wasn't an animal inside because of the way she was holding it," Bobby's son Brett said.
He claims that when his father tried to take a picture of the troubled starlet she instantly freaked out: "She started yelling at my dad and lunging at him. I told her 'Amanda, you can't do that, leave him alone' and she just freaked out screaming, 'he can't take my picture.' A couple of security men came by and tried to calm her down and keep her from my dad. They had no idea who she was other than someone who was acting like a crazy person."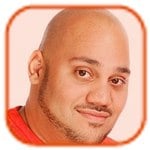 Posted by Andru Edwards Categories: Music, Child Stars, Meltdowns, Features
Jon Bon Jovi thinks that Justin Bieber should be left to make his own mistakes.
The "Livin' On a Prayer" singer knows how hard growing up in the spotlight can be, but doesn't think young stars such as Justin - who has displayed erratic behaviour of late, upsetting his neighbors and being caught smoking marijuana - needs a "lecture" from him.
"Having lived it myself, there's lots I could say to One Direction or Justin Bieber - to any young band at a crossroads, kids who are not even 20 years old and have the whole world looking at them, and are scared because they don't know any better. But you can't give them a lecture. They have to learn it their own way and find their own path. The only thing you can tell young guys like that is that it's going to be OK."
Jon - leader of rockers Bon Jovi, who started their career in 1983 - also says the music industry nearly got too much even for him at one point and he thought about giving it up.
Click to continue reading Jon Bon Jovi: Bieber Should Make His Own Mistakes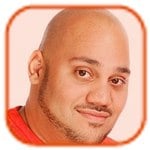 Posted by Andru Edwards Categories: Music, Child Stars, Meltdowns
Kid Rock believes that Justin Bieber will go off the rails.
The 42-year-old musician - whose real name is Robert James Ritchie - says fame will eventually take its toll on the 19-year-old singer and he will embrace the darker side of celebrity. "It's just a matter of time before someone puts a huge line of cocaine in front of Bieber and he's going to be like, 'Yes! This is f**king awesome!'" he said.
The rocker also spoke out about Britney Spears, admitting he felt sorry for the "Toxic" hitmaker: "Poor girl. Turned into a space cadet. That dead stare, just f**king like someone stole her soul... "
Kid isn't the only star who is worried about Justin, Channing Tatum recently revealed he thinks the "Baby" hitmaker - who was discovered at the age of 14 - found fame too young and hopes he doesn't go off the rails like many child stars do: "I do believe that whatever age you become famous, you end up staying that age. I worry about Bieber, man. That kid's wildly talented. I hope he doesn't fall down into the usual ways of young kids because it' so hard for someone to be responsible when they're not asked to be. We're not asked to do things ourselves."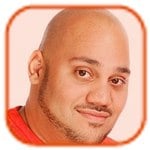 Posted by Andru Edwards Categories: Movies, Television, Meltdowns, Rivalries
Jenny McCarthy feels sorry for Amanda Bynes. The 40-year-old actress, who called a truce with the 27-year-old Easy A star last month after an argument on Twitter, thinks that Amanda could be suffering from a mental illness and needs help.
Jenny opened up about their recent feud on The View on Tuesday saying, "At night you know how you repeat stories you read? So I repeated that the police were at Amanda Bynes' house. I guess Amanda Bynes responded to me saying I was an ugly 80-year-old bleep. I just went 'Oh no.' I immediately said 'sorry girl, just looking out for you.' And the backlash between her fans and my mommy warriors was a war going on for three hours."
Click to continue reading Jenny McCarthy Feels Sorry for Amanda Bynes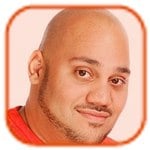 Posted by Andru Edwards Categories: Movies, Television, Meltdowns, Paparazzi Photos
Who needs an apartment when there are more important things like plastic surgery?
Amanda Bynes has had a second nose job. The troubled starlet has confirmed she underwent surgery for the second time on Saturday, after being unhappy with her appearance in her recent mugshot, but still isn't satisfied with the results.
The 27-year-old star told gossip website TMZ.com, "I'm getting one more in 3 weeks, they are short amazing surgeries done while I'm awake but under general anesthesia. It's almost perfect."
Amanda has claimed that she wasn't wearing a bandage during the healing process because her doctor told her it was unnecessary. "I have no bandage on. It's healing on it's own like my doctor asked," she explained.
The actress attempted to shield her face from paparazzi in Manhattan over the weekend but said she will stop hiding once her nose "doesn't look so awful in photos."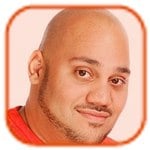 Posted by Andru Edwards Categories: Movies, Television, Meltdowns, Rumors
Amanda Bynes has allegedly been evicted from her apartment in New York City.
The Easy A actress, who was arrested at her building in Manhattan on May 23 and later charged with attempted evidence tampering, reckless endangerment and marijuana possession, was allegedly kicked out of the apartment block on Tuesday.
"At 9 p.m. on Tuesday, movers showed up and removed Amanda's belongings from her apartment. Even before her arrest, residents had constant complaints about the smell of marijuana coming from her apartment. She had also cursed out residents and the doormen, and the smell of pot from her apartment was really annoying people," a source said.
The 27-year-old actress's neighbors recently complained that sharing their building with her was "like living with Linda Blair in The Exorcist, the 1973 horror film, claiming she often looked "completely out of it" and talked to herself.
Click to continue reading Amanda Bynes Evicted from Her Apartment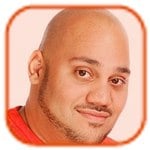 Posted by Andru Edwards Categories: Movies, Television, Legal Issues, Meltdowns
Amanda Bynes' parents are struggling to gain guardianship of her.
Rick and Lynn Bynes reportedly want to take legal control of the troubled actress' finances and personal needs, but after her recent move to New York City, face extra hurdles. Under New York Law, the 27-year-old star - who was charged with attempted evidence tampering, reckless endangerment and marijuana possession in court last Friday - could appoint her close friends to decide if she needs her parents to take control.
"Amanda's parents have been told it's much harder for them to get guardianship of their adult daughter in New York than if they were to have the proceedings take place in California. Under New York law, Amanda could have the option of having a jury of her peers decide if she was in need of having her parents take control of her life. In the California courts, a judge signs off on the conservatorship. The thought of having a public jury trial to determine if Amanda is unable to take care of herself - and the media firestorm that would ensue - gives her parents cause for concern," a source said.
Click to continue reading Amanda Bynes' Parents Face Legal Control Issues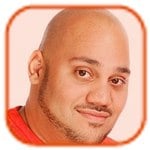 Posted by Andru Edwards Categories: Music, Meltdowns, Features
Usher thinks Justin Bieber is just being a normal teenager.
The "Scream" hitmaker - who mentored the 19-year-old singer to success alongside his manager Scooter Braun in 2007 - believes the criticism directed at his young protege is unfair as the teenager is living his life the best amidst a barrage of media attention, and is maturing every day.
"I think all of us, in some way, have humble beginnings that pan out to be incredible and we hope that in his transition, as friends and family who have helped him be who he is, that he'll continue to just mature. I am hoping for the best. I don't look at as a negative though, I look at it as a teenager - he's a teenager having to live his life in front of a camera. Imagine if you had to do that as a teenager," Usher said, speaking on The Ellen DeGeneres Show.
While the R&B singer - who duetted with Justin on the remix of hit song "Somebody To Love" - doesn't necessarily agree with Justin's recent antics, including keeping his fans waiting for hours before his gigs, getting into a scrap with the paparazzi and constant partying, he is hopeful he won't succumb to the pressure in the same way as other former child stars.
Click to continue reading Usher: Justin Bieber Is Just Being a Normal Teen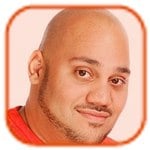 Posted by Andru Edwards Categories: Movies, Television, Drugs, Legal Issues, Meltdowns
Amanda Bynes insists she doesn't do drugs.
The Easy A star - who was charged with attempted evidence tampering, reckless endangerment and marijuana possession in court on Friday after police received a report of a disorderly person and arrested her at her New York City apartment on Thursday - claims that she doesn't even drink and has never owned a bong despite being accused of throwing one out the window in front of arresting officers.
The 27-year-old actress reached out to her more than 1.1 million followers on Twitter on Friday night, writing, "I only smoke tobacco I don't drink or do drugs. I've never had a bong in my life!"
But the actress sparked concern after she revealed she is unhappy with her mugshot: "I need to get another nose job after seeing my mugshot!" She later added, "I need Nicki Minaj's wig person stat!"
Click to continue reading Amanda Bynes Denies Doing Drugs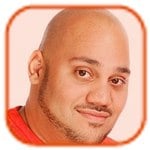 Posted by Andru Edwards Categories: Movies, Drugs, Legal Issues, Meltdowns
Baz Luhrmann is praying for Lindsay Lohan.
The Great Gatsby director thinks the 26-year-old actress, who is currently in the midst of a 90 day court-ordered stint in rehab after pleading no contest to lying to police about driving during a car crash in California last June, is hugely talented and he hopes she can get her life and career back on track.
"I have known Lindsay since she was very young. She's a talented girl. I pray that she can bring herself back to the place where she came from because she is a talented actress. I feel for her, I really do," the 50-year-old Australian moviemaker said.
The Moulin Rouge director also voiced his support for another tabloid favorite, Kim Kardashian, who he thinks looks "elegant" pregnant: "I met her the other night, about two weeks ago. I had dinner with her and Kanye at a friend's place. She's an extraordinarily elegant woman, pregnant. I was really struck by her grace."
© Gear Live Media, LLC. 2007 – User-posted content, unless source is quoted, is licensed under a Creative Commons Public Domain License. Gear Live graphics, logos, designs, page headers, button icons, videos, articles, blogs, forums, scripts and other service names are the trademarks of Gear Live Inc.