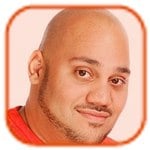 Posted by Andru Edwards Categories: Movies, Television, Features
Wentworth Miller felt he was "feeding a fantasy" before announcing that he is gay.
The former Prison Break star, who opened up about his sexuality for the first time last August, says he has a better relationship with his fans now.
"I feel more fully expressed. After Prison Break, I came to grips with the fact that my public persona was in misalignment with how I actually felt. I was out to a handful of people in my twenties, and once I hit 30, I was out to family and friends. But professionally, I was feeding a fantasy. I created this air of 'We don't address that thing,'" the 42-year-old actor told Details magazine.
Asked if he felt like he was lying about his sexuality in the past, he said, "My face was on billboards, and I thought it was my job to act a certain way. But I think audiences knew to a certain degree. The people onscreen aren't the characters they're playing. They're our projection of who we want them to be. I think it's possible to have a man-crush if you're not gay or to have a crush on a guy you know to be gay if you're a woman."
Click to continue reading Wentworth Miller "Feeding a Fantasy" Before Coming Out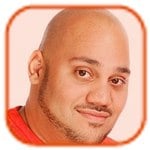 Posted by Andru Edwards Categories: Movies, Dating, Rumors
Antonio Banderas is reportedly growing close to Sharon Stone.
The 53-year-old actor - who split from wife Melanie Griffith earlier this month after 18 years of marriage - and his old friend are said to be taking a "very relaxed" approach to a any potential romance, but friends say there is a definite "spark" between them.
"Antonio and Sharon have been great friends for years. They have always flirted outrageously and now they're closer than ever. It's all very relaxed at the moment and they want to keep it quiet out of respect for Melanie, but there's no denying the spark is there," a source said.
Antonio and Sharon - whose romance with Martin Mica ended last year - are said to even be planning a holiday next month. "Antonio and Sharon are making plans for a getaway together in July. They've both been married twice before and are just enjoying having fun," the source continued.
Click to continue reading Antonio Banderas Has "Spark" with Sharon Stone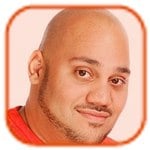 Posted by Andru Edwards Categories: Movies, Television, Pregnancies
Kristen Bell is pregnant again.
The Veronica Mars actress and her husband Dax Shepard are expecting their second child together and are looking forward to having a little sibling for their 15-month-old daughter Lincoln.
"I can confirm that Kristen and Dax are expecting their second child and a sibling for Lincoln. The whole family is beyond excited,"a spokesperson for the couple told Entertainment Tonight.
The Frozen star, 33, married Dax, 39, in a low-key ceremony in Los Angeles last October and recently admitted that they were hoping to have more children as soon as possible. "I would love to give her [Lincoln] a sibling. I had two older sisters ad I think the relationship between siblings is so special. You're able to share that, 'We're all in this together,' feeling. Because growing up is, like, the worst. Your body hurts and you can't communicate with anyone, and you think you know stuff before you know it, and your parents are idiots, and they're embarrassing," Kristen previously said.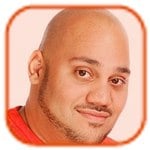 Posted by Andru Edwards Categories: Movies, Rants, Features
Gary Oldman has spoken out to defend Mel Gibson over his anti-Semitic behavior.
The Dark Knight Rises actor has blasted the "political correctness" which has seen the Lethal Weapo actor shunned from the movie world over racist and anti-Jewish slurs he is alleged to have made in recent years: "I just think political correctness is crap. That's what I think about it. I think it's like, take a f***ing joke. Get over it."
Mel is said to have made anti-Jewish slurs while being arrested for drink-driving in Malibu, California in 2006 with police reporting that he told his arresting police officer, "F***ing Jews ... the Jews are responsible for all the wars in the world."
Click to continue reading Gary Oldman Defends Mel Gibson's Behavior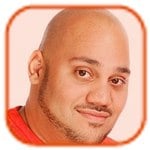 Posted by Andru Edwards Categories: Movies, Divorce
Melanie Griffith has reportedly filed for divorce from Antonio Banderas after 18 years of marriage.
The 56-year-old actress has allegedly cited irreconcilable differences as the reason behind their split in the legal documents filed by her attorney Laura Wasser.
The Working Girl star is reportedly asking for child support and sole physical and joint legal custody of their 17-year-old daughter Stella, as well as spousal support, according to gossip website TMZ.com. It is believed the split is amicable, but their divorce could turn complicated when it comes to dividing up property as they own a number of homes in the US and Spain.
The Hollywood couple first got together after meeting on the set of the 1995 film Two Much, which led to Antonio's divorce from Ana Leza. The pair got married in a low key ceremony in London, England, in 1996, just one month after Antonio, 53, and Ana's divorce was finalized.
Click to continue reading Melanie Griffith Files for Divorce from Antonio Banderas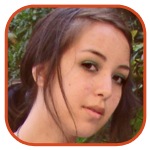 Posted by Robin Paulson Categories: Movies, Rivalries, Features
"As women, we are constantly told that we need to compare ourselves to a girl in school, to our co-­workers, to the images in a magazine... How is the world going to advance if we're always comparing ourselves to others? I admire Jennifer Lawrence, but she's everyone's favorite person to compare me to. Is it because we both have short hair and a vagina? I see us as separate individuals. And that's important. As women, our insecurities are based on all these comparisons. And that creates distress."
- Divergent star Shailene Woodley explains why she told Jimmy Fallon on The Tonight Show that "Comparisons always lead to despair" when the SNL alum asked her how she feels being compared to Jennifer Lawrence (to which the audience booed at her response).
(Make sure to check out our other notable quotes.)
Read More
| Vulture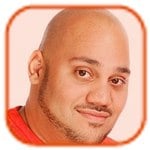 Posted by Andru Edwards Categories: Movies, Television, Features
Kristen Wiig used to worry that she was too old for Hollywood.
The 40-year-old star - who shot to fame with her hit comedy Bridesmaids in 2011 - was concerned she was too old to make it in the industry after the excitement of moving to Hollywood wore off and she realized other most other aspiring actresses were far younger than her.
"When I first moved there, there was 'the dream,' as there is for a lot of people. Then I got really scared. I moved there and I was like, 'Oh, I don't have any experience,' and I was surrounded by people a lot younger than I am, a lot better looking than I am, who've been acting for a while, who've been taking classes, who already have agents and I just felt like, 'Oh, there's a lot of work I have to do.'"
The Secret Life of Walter Mitty actress first decided to pursue a career in acting during a class at an art college in Arizona, and although she struggled to find work after moving to Los Angeles she admits she came into her own after she joined an improv group, The Groundlings: "I was like, 'Oh my God, I love it,' which was weird because I was terrified of being on stage. But the idea of being someone else and not myself didn't scare me as much."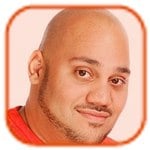 Posted by Andru Edwards Categories: Movies, Pregnancies, Rumors
Rosamund Pike is pregnant.
The 35-year-old actress is expecting her second child with her partner Robie Uniacke, whom she has been dating since 2009, her representative has confirmed to E! News. It is not yet known when their new bundle of joy is due.
The couple already have two-year-old son Solo together, but kept the pregnancy underwraps until the star was seven months along and could no longer hide her bump.
Rosamund - whose engagement to director Joe Wright was called off a month before their wedding in 2008 - has always said she would like to become a mother and had planned to have more than one child. "As an only child, you've never known anything else. But I definitely know that I would like my child to have brothers or sisters. But I haven't got a child yet, not yet obviously," she said of Solo's birth.
Click to continue reading Rosamund Pike Pregnant with Second Child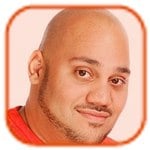 Posted by Andru Edwards Categories: Movies, Features
Benedict Cumberbatch once "joke-punched" a journalist for bad-mouthing Keira Knightley.
The Atonement star defended his stunning co-star by lashing out after a member of the press reportedly said something rude about her at an event.
"When I saw him [Benedict] again, I said, 'Did you punch a journalist?' and he was like, 'I f***ing did.' Everybody needs a friend like that," Keira recalled.
Despite her budding friendship with Benedict, 37, one thing the pals won't be doing together is karaoke as the 29-year-old actress hates singing in front of people. "I hate karaoke. Like, I really, really hate it. I have to be so drunk I'm nearly about to fall down before I sing in front of anybody. It just terrifies me. But, also, among the people you go with, there will be somebody who secretly has an amazing voice, and you're just like, 'F*ck off,'" she explained.
Click to continue reading Benedict Cumberbatch "Punched" Journalist for Keira Knightley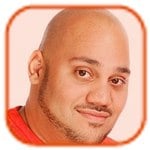 Posted by Andru Edwards Categories: Movies, Paparazzi Videos
Jonah Hill admits he was "disgusting" to use a homophobic slur.
The 22 Jump Street actor was caught on camera lashing out at a photographer over the weekend but has now apologized for his actions.
In the footage, published on website TMZ earlier today, the actor ignored photographers as he walked through Los Angeles and initially didn't respond when one paparazzo said, "I like the shorts though, bro. They are pretty sexy." Shortly afterwards, he could be heard saying, "Suck my d**k, you f****t."
The 30-year-old star appeared on Howard Stern's radio show soon after the footage was made public to explain his actions. "This is a heartbreaking situation for me... I'm upset... From the day I was born, and publicly, I've been a gay rights activist... This person had been following me around all day saying hurtful things. I played into exactly what he wanted and I said a disgusting word... It's bulls**t and I shouldn't have said that. I'm happy to take the heat for using this disgusting word," he said.
Click to continue reading Jonah Hill Apologizes for Homophobic Slur
© Gear Live Media, LLC. 2007 – User-posted content, unless source is quoted, is licensed under a Creative Commons Public Domain License. Gear Live graphics, logos, designs, page headers, button icons, videos, articles, blogs, forums, scripts and other service names are the trademarks of Gear Live Inc.