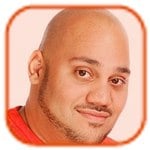 Posted by Andru Edwards Categories: Movies, Features
Paris Hilton is still horrified by the robberies that took place at her home.
The 32-year-old socialite has a cameo role in upcoming drama film The Bling Ring - based on true events of when a group of fame-obsessed teenagers tracked the whereabouts of celebrities and robbed their homes, including her own. Even though she accepted a part in Sofia Coppola's movie, the blonde beauty admits she's still coming to terms with the devastating events - which took place between 2008 and 2009 - and can't bring herself to watch the finished film.
"It's [the robbery] still hard for me to deal with. I haven't seen the film yet, but I'll see it at the premiere. I'm going to have to close my eyes for fear of seeing what they really did. It still horrifies me," she said.
Paris was the gang's first target and they made off with millions of dollars of items and treasured possessions.
Click to continue reading Paris Hilton Still Horrified by Robberies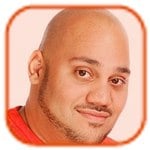 Posted by Andru Edwards Categories: Movies, Dating, Rumors
Zoe Saldana is reportedly getting close to Italian artist Marco Perego.
The Star Trek Into Darkness star was reportedly spotted cozying up to the sculptor at a private party for the new sci-fi blockbuster in Los Angeles, California on Tuesday. "They looked very close and were later seen kissing," a source told The New York Post.
Another source added, "Zoe and Marco have known each other for a while as friends. It's too early to say they are dating."
The 34-year-old actress - who split from Silver Linings Playbook actor Bradley Cooper last year - recently insisted she wouldn't date another movie star, but her new beau is said to have a striking resemblance to Pirates of the Caribbean star Johnny Depp. Long-haired Marco has even been nicknamed "Pirate Perego" by pals because of his likeness to the star, including his shaggy long hair similar to Johnny's iconic character Captain Jack Sparrow.
Click to continue reading Zoe Saldana Linked to New Man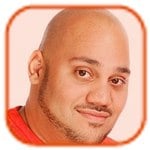 Posted by Andru Edwards Categories: Movies, Drugs, Legal Issues, Rumors
Denise Richards has retained custody of Charlie Sheen's sons.
Lawyers met in court yesterday after the actor's ex-wife Brooke Mueller - who is currently being treated for drug problems at the Betty Ford clinic - requested her four-year-old twins Bob and Max be placed in the care of her brother, but the judge "flatly denied" her request.
"The judge flatly denied Brooke's request to to have Denise stripped of temporary custody, and placed in the care of her brother in Orange County. There was absolutely no reason that could justify the move, which would only uproot the twins yet again," a source said.
Brooke - who would have retained the $55,000-a-month child support she receives from ex-husband Charlie if her brother was caring for the boys - had alleged Denise had only agreed to take on the children for her own financial benefit, but the actress insisted she isn't interested in money.
Click to continue reading Denise Richards Retains Custody of Twins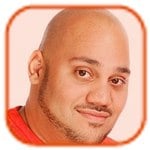 Posted by Andru Edwards Categories: Movies
Angelina Jolie's father only found out she'd undergone a double mastectomy online.
The Salt actress opened up about her operation - which she decided to have after tests showed she carries the BRCA1 gene and had an 87 per cent chance of developing breast cancer and a 50 per cent chance of contracting ovarian cancer - in a moving piece in the New York Times newspaper, and Jon Voight has admitted he has only just learned the shocking news, despite seeing his daughter and her fiance Brad Pitt just two days ago.
"My love and admiration for my daughter can't be explained in words. I saw her two days ago with my son Jamie. We all got together for his birthday, with her and Brad. But I didn't know. It wasn't obvious at all. I found out this morning. I was as surprised as anyone and deeply moved by the way she's handled this. She's a very extraordinary person, the way she examined it and what she shared," he told the New York Daily News newspaper.
Click to continue reading Jon Voight Read About Angelina Jolie's Mastectomy Online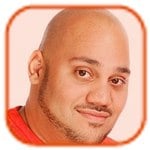 Posted by Andru Edwards Categories: Movies, Divorce, Legal Issues
Ashton Kutcher and Demi Moore are locked in a battle over $10 million. The former couple - who announced their split in November 2011 - have yet to finalize their divorce as they are still in negotiations over a settlement, and the actress is reportedly asking for an eight-figure sum due to Ashton's involvement in a venture capital fund worth $100 million.
The Two and a Half Men star announced his new technology start-up investment firm A-Grade, which is a partnership with Madonna's manager Guy Oseary and billionaire Ron Burkle, earlier this month with an estimated value of $100 million and Demi believes she is entitled to a piece of the actor's newfound fortune. However, Ashton - who owns 20 per cent of the company - insists his profits from the company aren't communal as he made his millions after their split.
"Ashton and Demi are still not divorced and no settlement has been agreed, even though they have been in negotiations for over a year. Ashton made a lot of money after they married, but he doesn't believe he owes her as much as she is asking for," a source told The New York Post.
Click to continue reading Ashton Kutcher and Demi Moore's $10 Million Battle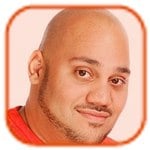 Posted by Andru Edwards Categories: Movies, Parties, Features
Isla Fisher was once mistaken for her husband Sacha Baron Cohen's daughter.
The petite Great Gatsby actress - who wed the comedian in 2010 after an eight-year romance - was mortified when a party host mistook her for the funnyman's teenage daughter at one of her first ever Hollywood parties. Isla, 37, recalled, "When I first came to Hollywood, I went with Sacha to a very big party for Lost In Translation. When we pulled up, everyone you could imagine was in this room, Warren Beatty, Jack Nicholson, Dustin Hoffman... This lady came straight up to me, introduced herself as Colleen and then turned to me and said, 'Come with me, I've got something to show you.' I'm thinking, 'Oh my God. I'm so excited.' So she takes me away from Sacha and opens this door and there's this giant pink room covered in kids' posters and there in the middle is a group of 14-year-old girls and she said, 'Everybody, this is Sacha's daughter,' and asked me if I wanted a soft drink. Clearly I should have worn more make-up!"
Isla has since settled down with Sacha and the couple have daughters Olive, five, and Elula, two, and the 37-year-old actress admits becoming a parent is one of the best things in life. " think the most romantic thing you can ever do is to make a family with someone. I love being a mum and it's my favorite topic personally, but professionally I hate talking about it," she added.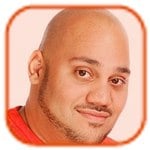 Posted by Andru Edwards Categories: Movies, Weddings, Rumors
Angelina Jolie and Brad Pitt are preparing to tie the knot following her double mastectomy.
The 37-year-old actress - who made the drastic decision to have both her breasts removed after she was identified as carrying the BRCA1 cancer gene, which gave her an 87 per cent chance of developing breast cancer and a 50 per cent risk of ovarian cancer - is planning to marry her 49-year-old fiance "sooner rather than later," after putting their wedding on hold so she could focus on recovering from the gruelling surgery and Brad could wrap up his latest movie.
"Angie is keen on a wedding and the kids are clamoring for a marriage and keep asking Brad and Angie when it's happening. Brad has been caught up in production turmoil with his new film World War Z, so there's been no wedding planning as a result, but Angie has said it will happen sooner rather than later. They are all for all intents and purposes married, but it's become clear that it's important to them to make it official," a source close to the couple said.
Click to continue reading Angelina Jolie and Brad Pit Preparing to Wed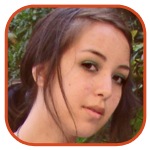 Posted by Robin Paulson Categories: Movies, Features
Like so many other stars who are now praised for their talent and beauty, True Grit star Hailee Steinfeld was bullied at school.
The 16 year-old has signed up to support The Trevor Project, an organization that sets out to protect and empower bullied LGBT teens. Steinfeld explained in a recent interview why her bullied past inspires her to help others:
"Bullying is something I went through, from third to sixth grade, when I got pulled out [of school]. I still go through it. And if I can be the person who says, 'Trust me when I tell you it will be OK,' then I will be that person."
Wise beyond her years, Steinfeld also offered some insight as to why bullies act the way they do: "Often bullies are taking something [personal] out on others. If they use that energy to make someone smile, we can save so many people in the long run."
The full interview - in which the Californian teen opens up about upcoming roles - appears in next month's Glamour.
Read More
| Daily Mail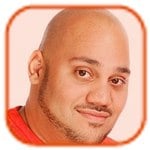 Posted by Andru Edwards Categories: Movies, Features
Angelina Jolie has undergone a double mastectomy.
The 37-year-old actress - whose mother Marcheline Bertrand died in 2007 after battling ovarian cancer - took the decision to have both of her breasts removed despite being healthy, as she has been found to have the BRCA1 cancer gene, giving her an 87 per cent chance of developing breast cancer and 50 per cent risk of ovarian cancer.
Writing in the New York Times, Angelina said, "My doctors estimated that I had an 87 percent risk of breast cancer and a 50 percent risk of ovarian cancer, although the risk is different in the case of each woman. Only a fraction of breast cancers result from an inherited gene mutation. Those with a defect in BRCA1 have a 65 percent risk of getting it, on average. Once I knew that this was my reality, I decided to be proactive and to minimize the risk as much I could. I made a decision to have a preventive double mastectomy. I started with the breasts, as my risk of breast cancer is higher than my risk of ovarian cancer, and the surgery is more complex. On April 27, I finished the three months of medical procedures that the mastectomies involved. During that time I have been able to keep this private and to carry on with my work."
Click to continue reading Angelina Jolie Has Double Mastectomy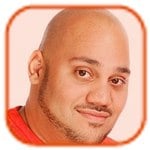 Posted by Andru Edwards Categories: Movies, Television, Kind Acts
"Greatest ex" Charlie Sheen flew Denise Richards home in a private jet so she could see her children.
The Wild Things actress was "bummed" to miss Mother's Day on Sunday as she was in New York City to film her TV show Twisted, but her former husband - with whom she shares two daughters, Sam, nine, and seven-year-old Lola - had his exclusive plane whisk her back to Los Angeles the same day so she could be with her kids.
"Quick 24 hr trip to NY to film an exterior scene for #twisted bummed to miss Mother's Day morning with the kids ... grampa Irv is in charge:) I've never had to work on Mom's day ... shooting exteriors for #Twisted #NY then home tonight! Made a stop at #FAO for toys for the kiddies."
After finishing her day's work, she later wrote, "Greatest ex @charliesheen my mom's day gift flying me home on his plane so I can take the kids to school. (sic)"
Click to continue reading 'Greatest Ex' Charlie Sheen Jets Denise Richards Home
© Gear Live Media, LLC. 2007 – User-posted content, unless source is quoted, is licensed under a Creative Commons Public Domain License. Gear Live graphics, logos, designs, page headers, button icons, videos, articles, blogs, forums, scripts and other service names are the trademarks of Gear Live Inc.