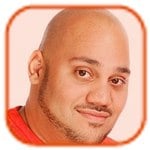 Posted by Andru Edwards Categories: Movies, Television, Child Stars, Kind Acts, Parties
Steven Spielberg felt "like a little kid" when he met Lindsay Lohan for the first time on Saturday night.
The director was very excited to speak to the actress when he stopped off at her table during the 98th Annual White House Correspondents' Association dinner in Washington D.C. After being introduced to the actress, he said, "I feel like a kid, because I'm so excited to meet you."
Lindsay enjoyed chatting to Diane Keaton at the dinner - which was also attended by Kim Kardashian and her mother Kris Jenner, Elle MacPherson, Josh Hutcherson, Mary J. Blige, Goldie Hawn and Eva Longoria - and George Clooney also said hi to the blonde star.
The 25-year-old beauty - who is infamous for her legal and drug problems - attended the event with Fox News anchor Greta Van Susteren, who revealed Lindsay is "passionate" about her acting career.
Click to continue reading Steven Spielberg Was 'So Excited' to meet Lindsay Lohan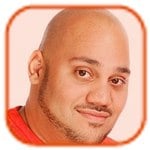 Posted by Andru Edwards Categories: Movies, Weddings, Rumors
Brad Pitt is taking charge of his wedding to Angelina Jolie. The Moneyball actor is set to wed the Oscar-winning actress - with whom he raises six children with - this summer at their home in the South of France, and he is getting involved in every aspect of the big day as he wants the nuptials to be perfect.
"Brad's been doing extensive renovation on the house and is using a specialist in chateau restoration. Brad's spent over $16 million already. Now he's offering hefty bonuses to workers to complete it by summer. He's even trying to organize an aeroplane landing site in the grounds for guests to come in by private jet - but that's proving rather tricky, what with permits and no-fly zones," a source said.
Brad wants all the food and drink for the reception to be locally produced and has been very involved with the menu. "Brad's been asking all the locals if they'll be able to source produce from the local area for the reception. It's certainly going to be a moment in local history. Brad's been tasting and looking up French dishes for weeks. He wants the perfect menu and, of course, the perfect wine to accompany it. That is all going to be locally sourced, too," the source added to Grazia.
Click to continue reading Brad Pitt Takes Charge of Wedding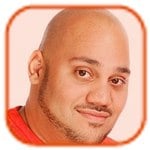 Posted by Andru Edwards Categories: Movies, Television
Jason Segel has revealed how he was rejected by Hillary Clinton.
The funnyman has previously joked that the former First Lady is the mystery matriarch on his show How I Met Your Mother, and after hearing his repeated references to her, Hillary wrote Jason a hilarious note turning town the chance to appear on screen with him.
"'Everyone always asks me, like on a red carpet or wherever, 'Who is the mother?' I always say Hillary Clinton as a joke. I got a letter in the mail. I got a rejection letter from Hillary Clinton," he said on Late Night with Jimmy Fallon.
Click to continue reading Hillary Clinton Rejects Jason Segel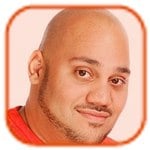 Posted by Andru Edwards Categories: Movies, Divorce
Martin Lawrence has filed for divorce, citing "irreconcilable differences." The Bad Boys actor submitted the documents in Los Angeles County Superior Court just one day after they announced their separation last week.
Martin and his wife Shamicka got married on July 10, 2010 inside their Beverly Hills home, having been together for 15 years prior. They have two children, 11-year-old Iyanna and nine-year-old Amara Trinity.
According to TMZ.com, Martin wants joint physical and legal custody of the kids. The publication also reports that there is a prenuptial agreement between the pair. The Lawrences' representative said at the time of their parting ways, "Martin and Shamicka Lawrence have decided to divorce. The couple has made the joint decision to part ways."
They released a joint statement, saying, "Out of love and respect for one another, we will continue to remain friends and raise our two beautiful daughters together."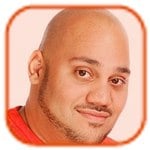 Posted by Andru Edwards Categories: Movies, Sports
Helena Bonham Carter gets "sent off" by partner Tim Burton if he disapproves of her behavior.
The Dark Shadows actress says the filmmaker - with whom she has two children, Billy, eight, and four-year-old Nell - is obsessed with soccer and mimics the disciplinary process used in the game to reprimand her: "He's become a real soccer fanatic, so he has yellow cards and red cards. I'm always being sent off. It's pretty playful but that's good for me. We do have a laugh!" Helena - who lives in London with Tim and their kids - went on to explain she receives yellow card warnings for things such as twitching eyebrows and moving hands.
In Dark Shadows - a comedy vampire film directed by Tim - Helena plays psychotherapist Dr. Julia Hoffman and based her research for the role on her mother, who held a similar profession. However, the 45-year-old star admits she used to "resent" her parent's job because she always took a professional stance to her daughter's moods when she was younger.
Click to continue reading Helena Bonham Carter 'Sent Off' by Tim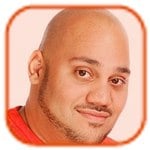 Posted by Andru Edwards Categories: Movies, Television, Dating, Weddings, Features
Alyson Hannigan didn't rush into marriage on her mother's advice.
The American Reunion star has been wed to actor Alexis Denisof - whom she met on the set of Buffy the Vampire Slayer - since October 2003 but she wait until they had been in a relationship for four years before saying her vows. Alyson was raised by her mother Emilie Posner after she and her father Al Hannigan divorced and her Emile also told her not to marry in hast like she did.
"My mom, Emilie, always taught me to think hard about marriage. Her own, to my father, ended when I was two. So she said, 'Take your time.' I met Alex, who played Wesley Wyndam-Pryce in the series (Buffy), and it was flirtation at first sight! I was trying to pursue him, but he said he didn't want to date somebody he was working with. But we developed a great friendship ... When my new relationship ran its course, the whole thing suddenly changed and Alex and I started to really care about each other. So it was two years before we started seeing each other and that was back in 1999. I took my mom's advice and thought really hard about the whole thing - and didn't marry until I was nearly 30."
Click to continue reading Alyson Hannigan Waited to Marry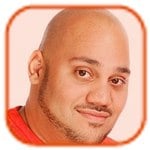 Posted by Andru Edwards Categories: Movies, Celebrity Babies, Pregnancies
Maggie Gyllenhaal has given birth to a girl.
The 34-year-old actress and husband Peter Sarsgaard welcomed their second daughter - a sibling for five-year-old daughter Ramona - into the world on April 19 and have named her Gloria Ray, according to US Weekly.
Maggie - who gave birth in New York - kept the pregnancy under wraps until her second trimester but previously admitted she found it difficult to keep her news quiet: "I find it difficult to pretend you're not pregnant, which I had to do. I didn't let anyone know until three and a half months this time. I went to film festivals. I'm throwing up in the bathroom and having to keep pretzels in my purse, and having to fit into dresses."
Peter recently revealed he and Maggie were thrilled to know the gender of the baby as it gave them a chance to try out names before she was born: "It's the nice thing about knowing the gender of a child; you don't have to call it 'it,' which gets really weird after seven months in. So we've been trying out a few names, but nothing solid."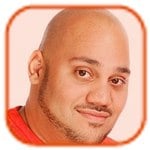 Posted by Andru Edwards Categories: Movies, Music, Legal Issues
The 911 call made by Jennifer Hudson's sister upon finding the body of their mother, has been released.
William Balfour is currently on trial for the murder of Jennifer's mother Darnell, brother Jason and nephew Julian, seven and the call made by Julia Hudson when she found their mother dead was made public yesterday despite the pleases of the prosecution not to do so.
Click to continue reading Hudson Murder Trial: 911 Call Made Public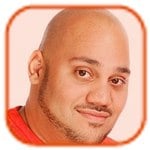 Posted by Andru Edwards Categories: Movies, Television, Dating
Rachel Bilson believes it is "natural" for actors to date their co-stars.
The Waiting For Forever star met her boyfriend of five years Hayden Christensen on the set of 2007 movie Jumper, and she thinks it's a normal occurrence to embark on a relationship with someone who you meet through work.
"Dating co-stars is natural. When you're working with someone, it's habit. I met my man at work. I'm attracted to mysterious men. Every woman can relate to that, right?" she said.
But Rachel - who also dated her O.C. co-star Adam Brody for three years before they split in 2006 - admits she doesn't play by the rules when she is in a relationship because she prefers to rely on her instincts when judging whether a man is right for her or not: "I've been in relationships where we've said, 'I love you' after two weeks. I think it depends on the person and the relationship. If it feels right, go with it. Love shouldn't play by the rules. It's all about chemistry."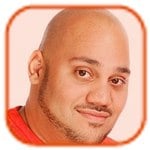 Posted by Andru Edwards Categories: Movies, Sports, Celebrity Babies, Kind Acts
Brooklyn Decker wants to adopt a disabled baby. The 25-year-old actress - who is married to tennis pro Andy Roddick - is planning on expanding her family eventually and has been inspired by her aunt, a Special Olympics athlete.
"I want to adopt a baby with an intellectual disability one day. I mean, that's in the distant future, but that's always been a goal of mine. Unfortunately a lot of kids with intellectual disabilities are given up for adoption when they're born because it's a lot for their family," she said.
However, Brooklyn - who is best known for her roles in movies Battleship and What to Expect When You're Expecting - is not always so confident with her decisions; she has previously confessed to feeling similar to Kristen Wiig's insecure maid of honor character Annie Walker in Bridesmaids: "I feel like her character is my inner soul. The ways she acts are my inner thoughts, but I just can't express them because they're too nerdy. So if he [Andy Roddick] was calling her crazy, I guess that makes me slightly crazy."
© Gear Live Media, LLC. 2007 – User-posted content, unless source is quoted, is licensed under a Creative Commons Public Domain License. Gear Live graphics, logos, designs, page headers, button icons, videos, articles, blogs, forums, scripts and other service names are the trademarks of Gear Live Inc.