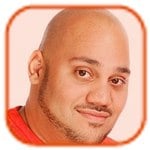 Posted by Andru Edwards Categories: Movies, Clothing, Rumors
Lindsay Lohan has reportedly sold a "truck load" of clothes in a bid to make some money. The 25-year-old actress is apparently so cash-strapped following numerous stints in rehab that she has decided to sell off her designer clothes and accessories.
"Lindsay's got zero income and a shed-load of bills. She's so desperate for cash she took a truck load of designer clothes, shoes and bags to Los Angeles' Crossroads Trading Company, who agreed a price of $14,000 for the lot. She needed a huge lorry to transport it all to the company's head office," a source said.
Lohan hopes to make a comeback with her role as Elizabeth Taylor in Lifetime movie Liz and Dick - and has even ruled out dating while she gets her career back on track: "Lindsay wants to devote all her spare time to reading the script and getting Liz's persona down pat rather than focus on a new relationship."
She also wants to put her troubled past behind her and regain the trust of the public and entertainment industry: "People can say things all they want, but I think I still need to go through the process of proving myself. I could see where it could be scary for people to invest in me. And I don't want people to have that reason to be scared anymore," Lindsay said.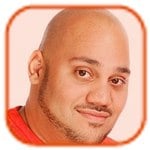 Posted by Andru Edwards Categories: Movies, Legal Issues
Nicolas Cage has settled $6 million of his tax debt. The Ghost Rider: Spirit of Vengeance actor has cleared almost half of the $13.3 million debt he owes for taxes in 2002 to 2004 and 2007 after he paid off $6,257,005.
Nicolas has blamed his former business manager Sam Levin for his problems, though he has countered this, claiming actor was overspending. "Over the course of my career I have paid at least $70 million in taxes. Unfortunately, due to a recent legal situation, another approximate $14 million is owed to the Internal Revenue Service (IRS), however, I am under new business management and am happy to say that I am current for 2009. All taxes will be paid including any to be determined state taxes," he said in 2010.
The 48-year-old actor's spending is legendary, and Sam has claimed that by 2008 the star owned "15 palatial homes around the world, four yachts, a Gulfstream jet and millions of dollars in jewelry and art."
Nicolas was forced to sell off many of his assets, including properties in California, Las Vegas and New Orleans as well as a British castle, yachts and a 67-million-year-old dinosaur skull worth $276,000.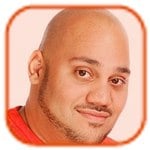 Posted by Andru Edwards Categories: Movies, Music, Weddings, Clothing, Style, Rumors
Justin Timberlake has persuaded Jessica Biel to have a big wedding. The 30-year-old actress initially wanted to tie the knot in an intimate ceremony in front of a few guests, but her fiance has now persuaded her to turn the nuptials into a huge celebration.
"Justin and Jessica are planning a big summer wedding. Jessica initially wanted a smaller, more intimate wedding, but Justin from the beginning wanted a big wedding and that's what they have decided on," a source told People.
Jessica has yet to decide on her dress but is "very involved" in planning the ceremony, with the source revealing the couple plan to "include all their friends."
"Justin has promised her the best day ever," the source added.
While Jessica - who split from Justin last year only for them to rekindle their romance before the Social Network star popped the question - hasn't yet found her dress, it was recently claimed she already knows who she wants to design her gown.
Click to continue reading Justin Timberlake Persuaded Jessica to Have Big Wedding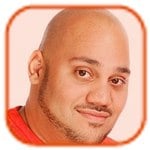 Posted by Andru Edwards Categories: Movies, Kind Acts
Ryan Gosling saved a woman from being hit by a taxi in New York City.
British writer-and-journalist Laurie Penny was enjoying an evening in Manhattan on Tuesday night when she started to walk into oncoming traffic forgetting that cars drive on the right side of the road in the US. But quick-thinking Gosling, 31, pulled her back before she was run over by a Yellow Cab.
Laurie - who writes for English newspapers The Independent and The Guardian among other publications - wrote on her Twitter account, "I literally, LITERALLY just got saved from a car by Ryan Gosling. Literally. That actually just happened ... I was crossing 6th avenue in a new pink wig. Not looking the right way because I am from London. Ryan Gosling grabbed me away from a taxi. (sic)"
The Hollywood heartthrob's identity was confirmed by an onlooker. "Identity of no-idea-if-actually-a-manarchist-but-definitely-a-decent-sort Ryan Gosling confirmed by girl near me, who said 'you lucky bitch'. (sic)" she wrote on her Twitter.
Click to continue reading Ryan Gosling Saves Woman from Being Hit by Taxi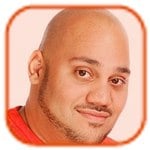 Posted by Andru Edwards Categories: Movies, Dating
Emma Stone has moved in with her boyfriend Andrew Garfield. The 23-year-old actress started dating the 28-year-old actor after meeting him on the set of The Amazing Spider-Man last fall and the pair have now set up home together in New York City.
"They have a really nice apartment," a friend of the couple said.
The couple did most of the decorating themselves although they did enlist the help of an interior designer to make sure everything was perfect in their first joint home: "They wanted a subtle, understated look that was comfortable," the friend added.
Emma and Andrew's decision to move in together is just the latest indication that the pair's romance is going from strength-to-strength. "They're in a good place. Both of them are very nice people, very down-to-earth and caring. They're just two cool people," the friend said.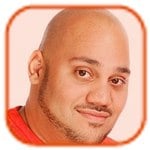 Posted by Andru Edwards Categories: Movies, Music, Divorce, Hook-ups, Rumors
Bruce Willis is reportedly angry about pictures that show Rihanna making a midnight visit to Ashton Kutcher's home.
The 57-year-old Red actor - who was married to Ashton's estranged wife Demi Moore for 13 years before their divorce in 2000 - apparently feels the Two and a Half Men star shouldn't be moving on so publicly.
"Bruce's been trying to phone Ashton to tell him to be more considerate towards ex-wife Demi, but Ashton's ignoring his calls. Bruce isn't happy about the Rihanna pictures and wants to chat to him man to man," a source said. Ashton and Demi split after six years of marriage in November following claims Ashton had been unfaithful. While he has already been linked to numerous women, including the "S&M" hitmaker, Demi has spent time in rehab for reported addiction problems and an eating disorder.
The heartbroken actress - who has three daughters from her marriage to Bruce - is now said to be "stalling" the divorce by refusing the sign the papers: "Demi is stalling as she's so hurt and angry with Ashton right now. She keeps getting bits of information from mutual friends, which is making things even worse. She said that when she first filed for divorce, they both made a pact that they would be upfront with each other when their time came to move on, so Ashton's behavior is making things even worse," a source said.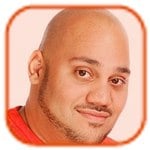 Posted by Andru Edwards Categories: Movies, Dating
Kate Bosworth is "happy and settled" with her new boyfriend. The 29-year-old actress has been dating director Michael Polish for several months and things are going very well for the couple.
"I had my single moment in my life, but ... I'm happily settled now," she said, speaking at the premiere of her latest movie L!fe Happens at AMC Century City 15 in Century City, California, on Monday night.
Kate plays an fiercely independent single woman who falls in love unexpectedly in the film and the blonde beauty believes all anyone is looking for in life is their perfect partner. "I think that's what we all search for, that kind of partner in life," she added to E! News.
Kate was previously in relationships with Orlando Bloom and Alexander Skarsgard before she romanced Michael. The pair met on the set of Big Sur - based on the autobiographical novel of Jack Kerouac - which the actress stars in and Michael directs.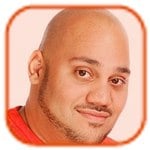 Posted by Andru Edwards Categories: Movies, Music, Dating, Engagements, Child Stars, Rumors
Liam Hemsworth is too young to get married.
The 22-year-old Hollywood hunk and his 19-year-old girlfriend Miley Cyrus were the subject of wedding rumors recently after the Hannah Montana beauty stepped out wearing what appeared to be an engagement ring but Liam says he won't consider marriage for some time yet.
"Marriage and kids are way in the future for me. I'm young. It's not really on my mind at the moment - marriage, kids or anything," he said.
The Hunger Games actor and Miley have been dating on and off since meeting on the set of The Last Song in 2009 and Liam is happy to be in a committed relationship because he finds it difficult to know what people's intentions are in Hollywood: "I like to surround myself with good people and good moral values. It's hard sometimes to work out in this town what people want from you - whether they just want to be friends or they really want something else from you."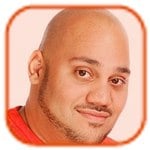 Posted by Andru Edwards Categories: Movies, Engagements, Celebrity Babies
Alec Baldwin has gotten engaged.
The 30 Rock star - who turns 54 on Tuesday - popped the question to girlfriend Hilaria Thomas at the weekend and the yoga instructor said yes. "Yes, it's true! Alec proposed to Hilaria this weekend and we're all excited for the newly engaged couple. Alec's birthday is tomorrow. Great way to celebrate!" the actor's representative told Us Weekly.
Alec and Hilaria, 28, have been a couple for almost a year and first appeared in public together at several bashes in New York in May 2011. Things had been getting more and more serious between Alec and Hilaria for months, and the actor recently revealed he was considering having children with her:
"Have I thought about having more kids? Oh sure, that would be great, that would be heaven, that would be fantastic... As my friend said to me, 'When you have children, typically in a second marriage, when you're older and you get married again to a woman who would have children, you must always remember that you make sure the children attend a college where the commencement ceremonies are held in a facility with a wheelchair accessible ramp.'"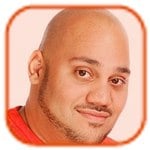 Posted by Andru Edwards Categories: Movies, Dating, Rumors
Lindsay Lohan has sworn off dating to focus on her career. The 25-year-old star is keen to avoid any distraction and so will not be pursuing a relationship for the moment.
"Lindsay wants to devote all her spare time to reading the script and getting [Elizabeth Taylor]'s persona down pat rather than focus on a new relationship," a source told TMZ.
Lindsay has previously dated DJ Samantha Ronson and was recently linked to photographer Terry Richardson.
Lindsay recently confessed her string of personal problems, legal issues and rehab stints made her feel like she was "falling" apart: "It's a tremendous weight I feel has been lifted off my shoulders and I feel really grateful and just happy and ready to move forward. It's been several years and I did what I had to do, it's taken time to realize that but it's a good day. I think growing up and sitting back and seeing I had worked so hard to be something I wanted to be, which is in this industry, and sitting back and seeing I had let it fall apart, so looking at that and saying, 'OK this is not what I signed up for, wake up' [made me focus on what I had to do]."
© Gear Live Media, LLC. 2007 – User-posted content, unless source is quoted, is licensed under a Creative Commons Public Domain License. Gear Live graphics, logos, designs, page headers, button icons, videos, articles, blogs, forums, scripts and other service names are the trademarks of Gear Live Inc.