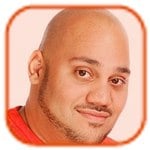 Posted by Andru Edwards Categories: Movies, Legal Issues, Breaking News
George Clooney has been arrested.
The Ides of March actor was taken away in handcuffs along with other protesters, including his father, outside the Sudan Embassy in Washington this morning following three verbal warnings from officers.
The actor - who was joined at the demonstration by his father Nick and Democratic Rep. Jim Moran among others - had said he was taking part in the protest to draw more attention to the accusation that Sudan's president, Omar al-Bashir, is provoking a humanitarian crisis and blocking food and aid from entering the Nuba Mountains from South Sudan. The group held signs which read, "Sudan: Stop Weapons of Mass Starvation."
George had previously warned that if action were not taken in the next few months "we're going to have a real humanitarian disaster.
Click to continue reading George Clooney Arrested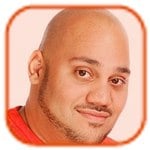 Posted by Andru Edwards Categories: Movies, Celebrity Babies
Javier Bardem says there are no positives to being a celebrity.
The Oscar winning Spanish actor - who has a 14-month-old child with wife Penelope Cruz - hates talking about his personal life and is annoyed that people are interested in anything other than his movies.
"There is no good side to celebrity. [Talking about my personal life] brings some other pressure and expectation that maybe a movie doesn't deserve. It can help in some ways but not in others. There is nothing perfect. I guess these ideas belong to people's perceptions from the outside. But we're used to that. There are perceptions from the outside and then there is us. The real us," he said.
Javier also called acting one of the hardest jobs in the world and says he finds it difficult to shake off his more emotional roles after filming ends: "I do a job and am lucky enough that to do a job that I love but it is a hard one. I'm not saying it is as hard as working in a coal mine but it is still difficult in a different way. Sometimes you have to go through very strong emotional journeys and then come back to yourself and that can be difficult to control."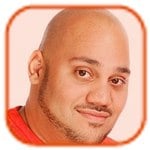 Posted by Andru Edwards Categories: Movies, Television, Charity, Videos
Alec Baldwin is urging Americans to boycott circuses because of the way they treat elephants.
The 30 Rock actor has posted a four-minute video on YouTube which alleges the Ringling Bros. company, as well as many others, mistreat the animals and he wants people to stay away.
"Having worked with actors for many years, it's hard to believe that anyone would have to be dragged kicking and screaming into show business. But for the elephants for Ringling Bros. and other circuses, that's exactly what happens," he said in the video posted by People for the Ethical Treatment of Animals (PETA).
He cites PETA's multi-state investigation of Ringling Bros., which includes undercover video footage of animal handlers beating elephants with metal-tipped bull hooks "just moments before they walked onstage."
Click to continue reading Alec Baldwin Wants Circus Boycott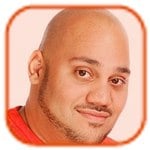 Posted by Andru Edwards Categories: Movies
Keira Knightley feels self-conscious about her "bad skin."
The 26-year-old face of Chanel admits she has a whole host of hang-ups when it comes to her much-photographed face.
"I've never seen myself as being attractive in that glamorous way. I'm incredibly self-conscious about the fact that I get bad skin. Actually, I'm incredibly self-conscious about a lot of parts of it but, equally, I'm aware that it works in certain environments and for certain things. If you're using your face, if you're selling it, then you've become so aware of the flaws because people tell you. And they do so brusquely. So then you start seeing it. I'm not saying that I look in the mirror all the time and go: 'Oh my God, that's hideous!' I can look at myself and think: 'Oh, good. You look good today,' or 'Holy f**k. You look like s**t today.'"
Keira portrays the highly sexual patient-turned-analyst Sabina Spielrein in new movie A Dangerous Method, although she insists she is actually incredibly shy when it comes to stripping off:
Click to continue reading Keira Knightley: I Have Bad Skin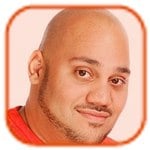 Posted by Andru Edwards Categories: Movies
Robert Downey Jr. feels like a "big brother" to Scarlett Johansson.
The 46-year-old actor - who will star alongside the blonde beauty in The Avengers - has grown attached to his cast mates while shooting the superhero film, and he sees Scarlett, who plays the Black Widow, as a sister figure having previously worked with her on Iron Man 2.
When asked what his opinions of his fellow Avengers are, he replied, "I feel like a big brother to Scarlett and Chris Hemsworth has the whole package. Jeremy Renner is a serious actor who doesn't take himself seriously at all."
Click to continue reading Robert Downey Jr. Feels Like Scarlett's Brother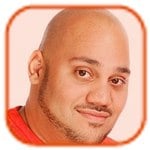 Posted by Andru Edwards Categories: Movies, Dating, Rumors
Cameron Diaz has reportedly been spotted smooching Jude Law.
The pair - who played lovers in 2006 romantic comedy The Holiday - were apparently caught canoodling at Los Angeles' exclusive Chateau Marmont hotel.
According to an onlooker, Cameron was openly kissing 39-year-old Jude on the patio before they snuck off to a nearby bungalow:
"When someone said, 'Get a room' they listened."
Mutual friend Gwyneth Paltrow is believed to have tried to set the duo up last year when she took Cameron to watch Jude in Anna Christie at London's Donmar Warehouse theatre and it appears her work has finally paid off.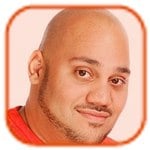 Posted by Andru Edwards Categories: Movies, Meltdowns, Paparazzi Photos, Rumors
Russell Brand has handed himself over to police today after a warrant was issued for his arrest in the US.
The Arthur star turned himself into custody after law enforcement in New Orleans issued a warrant following his throwing of a photographer's phone into the window of a nearby office building on Monday. Although the window was repaired for $240 soon after the incident, the warrant continued to stand.
Russell - who is in the city shooting a movie - was being held on $5,000 bail for simple criminal damage, but has paid the money and has since been released, according to X17Online.com.
In a police report, paparazzo Timothy Jackson claims he was with a group of photographers when he spotted the star and began taking pictures of him on his phone from his car. Russell took the phone and threw it at an office window. A man from inside the office said the actor offered to pay for the damage and that the phone was returned to the photographer.
Click to continue reading Russell Brand Hands Himself Over to Police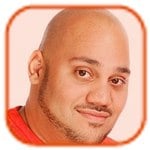 Posted by Andru Edwards Categories: Movies, Drugs, Legal Issues, Meltdowns, Rumors
Michael Madsen will not face charges of child cruelty following a row with his son last Friday.
The Reservoir Dogs actor was arrested by officers at his Malibu home on felony charges of child endangerment with cruelty to a child, but after posting $100,000 bail on Saturday he was released.
Now, prosecutors have confirmed to E! News there is insufficient evidence to take the case any further. It is believed a family member called emergency services to the mansion Michael shares with wife Deanna and their three sons Hudson, 17, Calvin, 15, and seven-year-old Luke, though it is unclear which of the actor's children was involved in the fracas.
"He found his son smoking pot and they got into an argument when he tried to take it away. It's a family matter and Michael asks that his family's privacy be respected," his lawyer Perry Wander said.
Speaking about the incident after leaving police custody last week he said it was just a "big misunderstanding."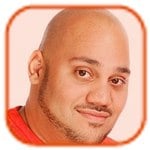 Posted by Andru Edwards Categories: Movies, Dating, Rumors
Eva Mendes is dog-sitting for Ryan Gosling's pet pooch George.
The 38-year-old actress - who has been dating the 31-year-old star since September - is believed to be hoping to prove to the hunk that she is serious about their relationship by taking care of his beloved canine companion while he films new movie Only God Forgives in Bangkok, Thailand.
"He was going to have his friends watch George, but changed his mind at the last minute. That's a huge deal to him. He wouldn't leave that dog with just anyone," an insider said.
Eva recently admitted working with Ryan on The Place Beyond the Pines was one of the best creative experiences she has ever had, as he was her "dream co-star."
"He's your dream co-star. I have never felt so creatively satisfied on a film. He's amazing," she said.
Click to continue reading Eva Mendes Dog-Sitting for Ryan Gosling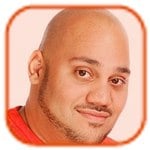 Posted by Andru Edwards Categories: Movies, Break-ups, Celebrity Babies, Legal Issues, Rumors
Gabriel Aubry reportedly fears Halle Berry wants new man Olivier Martinez to adopt their daughter.
The former couple is embroiled in a bitter custody battle over three-year-old Nahla, with Halle seeking permission from the courts to take her to live in France, where fiancé Olivier is based. But Canadian-born Gabriel is said to be attempting to block the move amid worries he could lose his daughter forever.
"Gabriel fears that Halle's ultimate plan is to get him out of his daughter's life, permanently. He believes the plan is for Halle to move to France with Nahla and then have Olivier adopt her as his own. She wants a 'fresh start' apparently. Gabe will fight tooth and nail to retain custody of Nahla. He loves that little girl and is determined to always be a part of her life and always be her father. Just because Halle is through with him doesn't mean she can shut him out of her daughter's life too. Gabe may not have Halle's money or power but he will not just lie down and take it," a source said.
Click to continue reading Gabriel Aubry 'Fears Halle Berry Wants Fiance to Adopt Nahla'
© Gear Live Media, LLC. 2007 – User-posted content, unless source is quoted, is licensed under a Creative Commons Public Domain License. Gear Live graphics, logos, designs, page headers, button icons, videos, articles, blogs, forums, scripts and other service names are the trademarks of Gear Live Inc.