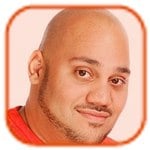 Posted by Andru Edwards Categories: Movies, Engagements, Weddings, Rumors
Michael Sheen is set to propose to Rachel McAdams.
The Jesus Henry Christ actor has been dating the Notebook actress for two years and sources say he is now ready to pop the question. "Michael is planning on proposing to Rachel very soon. They both want to take their relationship to the next level. They are madly in love and want to start a family together," a source told HollywoodLife.com.
Friends say the couple want to get married in France as it's the country where they first got together while shooting Midnight in Paris. "They met while filming Midnight in Paris and that's where they want to get married," the source added.
Rachel has previously said she has always wanted to get married and have children as she thinks it is one of the most "romantic and strong" gestures a person can make: "[Getting married and having children] is something I've always wanted... I realized there's a big difference between whispering sweet nothings when it's just the two of you and getting up and making the promise in front of all the people you love, who will be in your life for the rest of your life. I think that to make a public vow is a really romantic and strong gesture."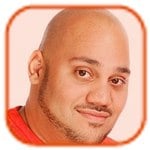 Posted by Andru Edwards Categories: Movies, Charity
Josh Hutcherson has opened up about his heartbreak at having two uncles die from AIDS. The 19-year-old Hunger Games star - who is a staunch campaigner for gay rights - reveals how he never got to meet his homosexual relatives, who were struck down with the disease at the height of the epidemic.
"They were in their early 30s, in great shape, but unfortunately they were taken away from us too soon. Both passed away at about the time I was born," he said.
Josh is set to become the youngest recipient of the Vanguard Award at the GLAAD Media Awards in Los Angeles today, following in the footsteps of Hollywood heavyweights including Elizabeth Taylor, Charlize Theron and Janet Jackson, and considers his charity work to be his biggest achievement.
"My mom has always been a big advocate, especially in the gay, lesbian, transsexual and bisexual community so for me it's always been a part of my soul. This is what my family is most proud of and the same for me. Acting is one thing, but actually trying to change the world and the way people think to make people's lives better? That's the stuff I'm most proud of."
Click to continue reading Josh Hutcherson Lost Two Uncles to AIDS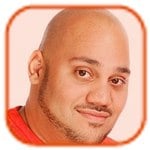 Posted by Andru Edwards Categories: Movies, Sports, Dating, Rumors
Jenny McCarthy is "taking baby steps" into dating again.
The actress and comedian - who split from Jim Carrey after five years together in 2010 - has recently been linked to NFL player Brian Urlacher, but she's being cautious of how things develop.
"I haven't made too many comments other than the fact that I'm taking baby steps. We'll see. But I'm giddy right now," she told Parade magazine.
Jenny - who now hosts dating show Love in the Wild - was spotted out on a date with Brian earlier this month, and he is said to be smitten with her, but also keen to take any chance of a relationship one step at a time. "Brian really likes Jenny, and not just because she's hot. They've gone out a few times, but he's trying to take it slow. He thinks Jenny is awesome, but he just got out of a relationship a few weeks ago," a source said.
Jenny, 39, is also cautious, and admitted it has taken her a long to be ready to date anyone again: "It took awhile. I felt like, 'Oh, I'm so alone I have to be with somebody.' But I got to a place whereI'm happy with myself. I don't need to have a lover to have love in my life."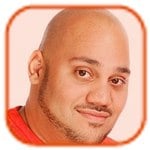 Posted by Andru Edwards Categories: Movies, Dating, Rumors
Blake Lively and Ryan Reynolds are house-hunting in Connecticut.
The couple - who have been dating for six months - have been looking for a home to share on America's East Coast, so that Blake can commute easily to the Gossip Girl set in New York and they have told friends that Connecticut, one hour from the city, is the perfect location.
"They have been looking around different areas of Connecticut for a house. Ryan is practically living with her already. When he's at her apartment, it feels like home," a source told US Weekly.
"Blake and Ryan would like to live, as much as they can, like a normal couple. They love getting out of the city and appreciate a slower pace," a second source added.
Recently Blake, 24, and 35-year-old Ryan enjoyed a relaxed weekend in New Canaan, Connecticut where they "checked out a lot of home decor stores." The couple have previously checked out a love nest in Manhattan, when they viewed a $4.5 million apartment located between the historic Flatiron building and the Empire State Building.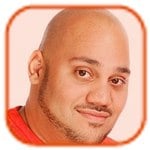 Posted by Andru Edwards Categories: Movies, Celebrity Babies, Meltdowns, Rants
Mel Gibson terrified scriptwriter Joe Eszterhas with a foul-mouthed rant at his home in December.
Joe has released an audio file taken while at the troubled actor's home in December where he is heard shouting about his ex-wife Oksana Grigorieva and questioning why he had not yet received a first draft of the script for now-stalled project The Maccabees.
In a recording released to TheWrap.com, where Mel is heard grunting and growling, he shouts, "Why don't I have a first draft of The Maccabees? What the f**k have you been doing? I'll type it! I go to work, you're getting paid, I'm not! S**t! I am earning money for a filthy little c**ksucker who takes advantage of me! Just like every motherf****r! So hurry the f**k up!"
After a period of quiet - where he knocks down a totem pole and throws items - he asks his guests if they would like to eat. "Who wants to eat?! Who the f**k wants to eat?! Go have something to eat! Hurrrrraaaaayyyyyy! F**king **** c**ksucker whore" he shouts.
Click to continue reading Tape Reveals Mel Gibson Rant at Joe Eszterhas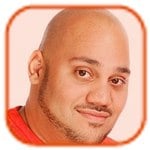 Posted by Andru Edwards Categories: Movies, Television, Child Stars, Drugs, Meltdowns
Ryan O'Neal blames himself for his children's problems.
The 71-year-old actor - who is suffering from prostate cancer - admits he has had his own share of difficulties and feels very "guilty" that three of his four kids have ended up in rehab or prison.
Eldest son Griffin, 47, is currently two months into a 16-month sentence for driving under the influence (DUI), while daughter Tatum recently left rehab after suffering a "cocaine relapse." The pair's half-brother Redmond - whose mother was late actress Farrah Fawcett - is currently seeking court-ordered treatment for heroin addiction.
"Look, I don't give myself a break. I had four children. Only sportscaster Patrick's OK. Griffin's in prison. Redmond, who feels terrible guilt, is in rehab. Tatum, rehab. I had my own problems. Is all this my fault? I guess, yes. When his mother was dying I paid sheriffs $800 overtime to bring Redmond in chains. I keep all her mementoes in a safe to give him someday," he said.
Click to continue reading Ryan O'Neal Blames Himself for Kids' Problems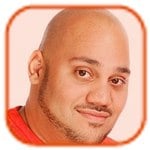 Posted by Andru Edwards Categories: Movies, Music, Weddings, Celebrity Babies
Goldie Hawn insists daughter Kate Hudson and her fiancé Matt Bellamy will tie the knot "when they're ready."
The couple announced their engagement in April 2011, shortly after Kate fell pregnant with their nine-month-old son Bingham, but are not making any preparations to say "I do" just yet. Asked about the delay, Goldie, 66, said, "There's no prepping for a wedding. She's very happy. She's a great mom, the baby's beautiful, and they'll get married when they're ready."
Click to continue reading Goldie Hawn: Kate and Matthew Will Marry When Ready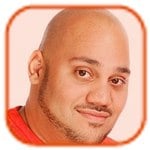 Posted by Andru Edwards Categories: Movies, Music, Weddings, Rumors
Carey Mulligan and Marcus Mumford are reportedly set to tie the knot this weekend.
The 26-year-old Drive actress and the Mumford and Sons singer - who got engaged last August after just five months of dating - are apparently planning to exchange vows in the English countryside within the next few days.
"Carey and Marcus are counting down the days till they tie the knot! She is absolutely walking on air and can hardly contain her excitement. It's going to be an amazing weekend as they will be surrounded by their closest family and friends. It's a dream come true for Carey," a source told RadarOnline.com.
The pair first hooked up when Marcus performed in Nashville, Tennessee, just a few months after Carey split from ex-boyfriend Shia LaBeouf. "Marcus invited Carey to watch him play a secret show in the basement of his friend Mike Harris's home in Nashville. She sat in the front row and while he was singing Marcus looked down at Carey and she blushed. It was clear they had chemistry. Afterwards they went to the City House restaurant and dined with friends but they sat together and acted like a couple," an insider said.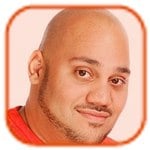 Posted by Andru Edwards Categories: Movies, Dating, Red Carpet, Style
George Clooney "doesn't care"if his girlfriend dresses up or not. The Descendants actor is dating former wrestler Stacey Keibler, and although she's frequently seen wearing glamorous creations to red carpet events, George is equally attracted to her when she's in ordinary clothes.
"George is always happy with everything that I wear. He doesn't care whether I'm dressed up or down. I could never be the girl that has to put my hair and make up on and do my hair before I go out the house," Stacey told USmagazine.com.
However, Stacey, 32, admitted she enjoyed picking her dress for the Oscars in February, for which she settled on a floor-length gold Marchesa gown with matching high heeled sandals: "I've always loved fashion when it comes to fashion, I've definitely evolved, and I've got to work with some amazing designers. I never feel pressure to dress a certain way, but it was such a fun experience to go to fashion week and see a dress and try it on and then wear it to the Oscars, I'm extremely grateful for that."
While Stacey is not particular about the clothes she wears, she adheres to a rigorous workout regime to ensure she stays in shape:
Click to continue reading George Clooney Doesn't Demand Glamorous Girlfriend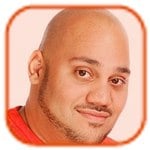 Posted by Andru Edwards Categories: Movies, Engagements, Rumors
Angelina Jolie cried when Brad Pitt proposed to her. The Moneyball actor spent a year designing the perfect engagement ring for his partner and when he gathered the rest of their family - children Maddox, 10, Pax, eight, Zahara, seven, Shiloh, five, and three-year-old twins Vivienne and Knox - to present it, she was overwhelmed by the gesture.
"Angelina cried and smiled," a source told US Weekly.
The ring was made by jeweler Robert Procop and the tablet-shaped diamond engagement piece is estimated to be worth $500,000.
Click to continue reading Angelina Jolie Cried at Brad's Proposal
© Gear Live Media, LLC. 2007 – User-posted content, unless source is quoted, is licensed under a Creative Commons Public Domain License. Gear Live graphics, logos, designs, page headers, button icons, videos, articles, blogs, forums, scripts and other service names are the trademarks of Gear Live Inc.