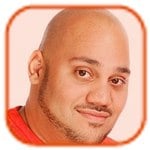 Posted by Andru Edwards Categories: Movies, Music, Divorce
Russell Brand has had his matching tattoo with estranged wife Katy Perry '"permanently removed."
The British comedian and the "Part of Me" hitmaker opted for identical Sanskrit inkings on the inside of their right arms, which meant "go with the flow," shortly after they got engaged in 2010. However, after Russell filed for divorce in December after just 14 months of marriage, he has since decided to have the etching removed for good.
Visiting Hollywood's Shamrock Tattoo studio in the early hours of Saturday morning alongside his new girlfriend Nikolett Barabas, the Forgetting Sarah Marshall star opted for the permanent removal of the inking, Hollywood Life reports.
Despite Russell's relatively recent split from Katy, his new love has already been gushing about their fledging romance.
Click to continue reading Russell Brand Gets Katy Perry Tattoo Removed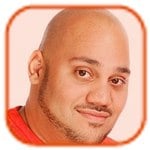 Posted by Andru Edwards Categories: Movies, Music, Television, Dating, Rumors
Rihanna reportedly wants Ashton Kutcher to spend the summer with her in England.
The 24-year-old "We Found Love" singer - who is believed to have been having a fling with Ashton for the past eight weeks - has apparently asked him to join her in the UK for her shows at Wireless festival in Hyde Park and at Radio 1's Hackney weekend in June and July. She is said to be so serious about the 34-year-old Two and a Half Men star - who separated from wife Demi Moore last November - that she has taken him to meet her brother Rorrey in New York.
"Rihanna and Rorrey, who releases music under the name GQ, are close so him meeting Ashton is a big deal. Rihanna clearly thinks things between them are serious," a source told The Sun.
Meanwhile Demi - who recently left rehab after reportedly being treated for addiction and an eating disorder - is now said to want him out of her life for good:
Click to continue reading Rihanna 'Wants to Spend Summer with Ashton Kutcher'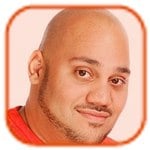 Posted by Andru Edwards Categories: Movies, Music, Engagements, Child Stars, Rumors
Miley Cyrus is rumored to be engaged to Liam Hemsworth after being spotted wearing a diamond ring on her wedding ring finger.
The 19-year-old former Hannah Montana star has posted a picture of her manicure on Twitter - revealing a big rock parked on her left hand in the process.
The couple - who have been dating on-and-off for three years since meeting on the set of The Last Song, and have a puppy called Ziggy together - also attended Muhammad Ali's Celebrity Fight Night XIII in Phoenix, Arizona, on Saturday night, where Miley was once again wearing the jewel.
While one source tells US Weekly the ring is not an engagement ring, a second insider insists a wedding is definitely in the pipeline. "They're still keeping it a big secret, but they're seriously talking marriage. Liam is crazy about her, though he hasn't proposed formally yet," an insider said.
And the news would reportedly be well received by Miley's parents Billy Ray and Tish. "The whole family loves him. They know Miley's no angel, but she's much calmer with him in her life," the source said. A rep for Miley was unavailable for comment.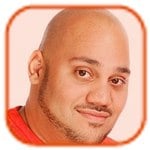 Posted by Andru Edwards Categories: Movies, Television, Dating, Celebrity Babies, Pregnancies
Jon Hamm believes he would be a "terrible" father.
The 41-year-old Mad Men actor and partner of 14-years Jennifer Westfeldt have never tried for children - and with good reason according to Jon.
"I'd be a terrible father! I see my friends who have children and I'm like, 'Dude, how are you even upright, much less here at work at 6am?'" he said.
But he admits having a soft spot for his co-star January Jones' six-month-old son Xander. "Xander is cute as a button!" he told Us Weekly.
Jennifer, 42 - who is currently starring alongside Jon in Friends with Kids, which she also directed - has similar ideas when it comes to parenthood: "I've thought about this a lot lately. I never thought I'd be this age and not have kids. But my life has also gone in a million ways I never anticipated. I kept feeling like I'd wake up with absolute clarity, and I haven't. And we have a pretty great life together. The chance that we'll regret it doesn't seem like a compelling enough reason to do it. I may wake up tomorrow with that lighting bolt, and I'll have to scramble to make it happen."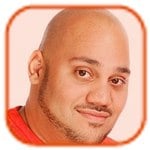 Posted by Andru Edwards Categories: Movies, Music, Dating, Rumors
Rihanna has reportedly been dating Ashton Kutcher for the past eight weeks.
The "You Da One" singer - who was seen leaving the Two and a Half Men star's Hollywood home in the early hours of Wednesday morning - is said to be smitten with Ashton after meeting him at a party of a mutual friend in December. And friends says she is so taken with Ashton she is considering joining his Kabbalah group.
"The flirting began as soon as Rihanna and Ashton met and swapped numbers. That moved on to texts and arranging to meet. They snuck off to a Santa Monica hotel a few weeks ago. They are two single people having a fling, so thought it would be best to meet in secret. Rihanna has told friends he's funny and cute. Both of them love a good time and think they're too busy for anything serious just yet. She's starting to enquire about Kabbalah sessions with his rabbi. She is curious about Kabbalah so has started asking questions. She's open to new things and has always been a very spiritual girl. If she and Ashton are getting really close, she wants to be able to understand it," a source told The Sun.
Click to continue reading Rihanna's Fling with Ashton Kutcher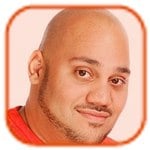 Posted by Andru Edwards Categories: Movies, Music, Clothing, Style
Rihanna feels more comfortable the more naked she gets.
The "You Da One" singer is renowned for her skimpy outfits and showing off her body and she admits she does it because it makes her feel better about herself.
"My way probably won't work for most people, but the more I got naked the more comfortable I felt. I just have to face my fear. You always find something wrong, you always find something you're uncomfortable with. One thing turns into another and you get embarrassed and self-conscious about it - you feel like everybody can see what you see," she said.
As well as being famed for her singing and body, Rihanna is set to make her big screen debut in new movie Battleship and admits it's something she's always wanted to do: "I wanted to start small, somewhere it could be a learning experience. Growing up in Barbados I did a lot of swimming, and I spent a lot of time in the ocean with my dad. I love the ocean, so swimming was one of the fun parts of the movie."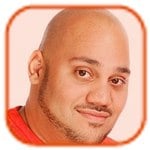 Posted by Andru Edwards Categories: Movies, Legal Issues, Videos
The man who Lindsay Lohan allegedly struck with her Porsche last week is demanding at least $100,000 from her.
Lawyer Mark Geragos - working for his client Thaer Kamal - has reportedly contacted the Mean Girls actress' legal representative Shawn Holley claiming to have video evidence of Lindsay striking Thaer before getting out of the driver's side of the car, wobbling and getting into the passenger seat, where the passenger then takes over the wheel.
However, sources who were at the scene at the time have told TMZ.com it did not happen. His lawyer has made it clear he has not yet gone to police and had an interview, and gave Lindsay's camp until yesterday to pay - it is not known if she has. Thaer also reportedly told people at the scene he was not injured but changed his mind when he heard the troubled star was the one behind the wheel.
Lindsay hit out at the accusation she had "scraped" someone with her car last week on Twitter.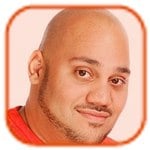 Posted by Andru Edwards Categories: Movies, Engagements, Weddings, Pregnancies, Rumors
Drew Barrymore wants to wed before she gives birth.
The 37-year-old Going the Distance actress - who is expecting her first child with fiancé Will Kopelman - reportedly wants to say "I Do" this summer before their little one arrives.
"She wants to marry Will fast. Not just because she's pregnant but because she loves him and wants to be married before the baby is born. Drew's checking out dresses that will fit her then," a source told Life&Style.
Having been previously been married to comedian Tom Green and British bar owner Jeremy Thomas, the former child star - who entered rehab aged just 13 - admits she is enjoying the "stability" of her relationship with Will: "It's just the best! We go on group trips and spend holidays together - there's a lot of love! And that is really nice and very different from the way I grew up, which was more unstable and inconsistent, with a lot of highs and lows. It's funny, when I was younger, I used to say I'd hate a flat line - that I want the ups and downs, the roller coaster. But I'm actually really enjoying the flat line."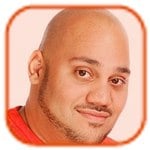 Posted by Andru Edwards Categories: Movies
Will Ferrell's new Spanish language film ipays "homage" to his Spanish teachers.
The comedian speaks entirely in Spanish in Casa de mi Padre, and tried particularly hard to make his accent and phrasing realistic.
"This is all an homage to all my former Spanish teachers to show them that I was listening. I was paying attention. I wanted my Spanish to be as good as it could be - I didn't want the joke to just be that I was speaking bad Spanish," he said.
In the film Will plays a rancher who falls in love with his brother's fiancee, and discovers he has been using shady business practices, landing the family in trouble with a drug baron. Will added it was a good opportunity for him to make fun of a few stereotypes as well as take off Mexican soap operas:
Click to continue reading Will Ferrell's Homage to His Spanish Teachers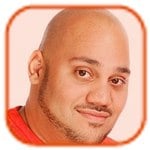 Posted by Andru Edwards Categories: Movies, Music, Television, Hook-ups, Rumors
Rihanna has been spotted making a midnight visit to Ashton Kutcher's house.
The "You Da One" singer visited the Two and a Half Men star at around 12am on Wednesday, and didn't leave until four hours later.
Rihanna, 24, arrived with her entourage at the five-bedroom Los Angeles property in a black 4x4 vehicle. The purpose of her visit is not known, but Ashton, 34, is said to be moving out of the rented property soon, as it has reportedly been sold to "Boyfriend" singer Justin Bieber for $10 million.
Ashton moved into the $50,000-a-month house a few months ago and reportedly fell in love with the house because it was an ideal "bachelor pad." The eight bathroom property comes complete with a floating dining room, infinity swimming pool, hot tub, private screening room and an open sky terrace.
"Ashton loved this property. It has bachelor pad written all over it. This neighborhood is stunning. It's a trophy house with a view of all of Los Angeles. It's totally the type of place a hot, single Hollywood guy would want," a source said at the time.
© Gear Live Media, LLC. 2007 – User-posted content, unless source is quoted, is licensed under a Creative Commons Public Domain License. Gear Live graphics, logos, designs, page headers, button icons, videos, articles, blogs, forums, scripts and other service names are the trademarks of Gear Live Inc.