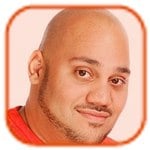 Posted by Andru Edwards Categories: Movies, Television, Celebrity Babies, Features
Kate Winslet's son is named in honor of the fire she escaped in 2011.
The Divergent actress met her now-husband Ned Rocknroll when they fled a fire on his uncle Richard Branson's Necker Island two years ago, so their little boy Bear Blaze was given a middle name to remind them of the incident.
"Bear's second name is Blaze because my husband and I met in a house fire basically. Well, we did! The house burned down and we survived. But we wanted something of the fire and so Blaze was the name that we came up with," she explained.
Kate - who also has children Mia, 13, and Joe, 10, from previous relationships - chose three-month-old Bear's name early in her pregnancy and he is named after one of her old friends. "When I was pregnant with Mia and Joe, I didn't name them before they came out because I always felt like I just have to see them and see who they're going to be. But of course, this time around there's Mia and Joe and the whole pregnancy is about 'What are we gonna call the baby?' So it was really lovely, actually.
Click to continue reading Kate Winslet Explains Son's Names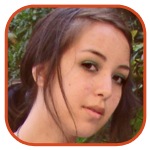 Posted by Robin Paulson Categories: Movies, Features
Scarlett Johansson has broken her silence over the Woody Allen scandal.
After Allen's estranged daughter Dylan called out the Match Point actress in an open letter for her assocation with her father (whom she has accused of sexually abusing her as a child), Johansson has made a statement on the issue:
"I think it's irresponsible to take a bunch of actors that will have a Google alert on and to suddenly throw their name into a situation that none of us could possibly knowingly comment on... That just feels irresponsible to me... I'm unaware that there's been a backlash... I think he'll continue to know what he knows about the situation, and I'm sure the other people involved have their own experience with it. It's not like this is somebody that's been prosecuted and found guilty of something, and you can then go, 'I don't support this lifestyle or whatever.' I mean, it's all guesswork... I don't know anything about it... It would be ridiculous for me to make any kind of assumption one way or the other."
Click to continue reading Scarlett Johansson on Woody Allen Scandal: It's Guesswork
Read More
| Variety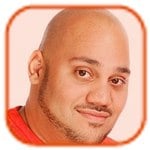 Posted by Andru Edwards Categories: Movies, Drunk, Legal Issues
Chris Pine has pleaded guilty to drink driving.
The Star Trek actor was fined $93 and had his driver's license suspended for six months during a court hearing at the Ashburton district court in New Zealand today. Chris' lawyer, Marilyn Gilchrist, had applied for the star to be discharged without conviction after claiming he had already suffered emotionally and professionally because of the worldwide negative coverage of his crime. The judge, Joanna Maze, said she accepted Chris was "entirely remorseful" of his actions as he had pleaded guilty to the charge at the earliest opportunity and had complied with the police.
The 33-year-old star was stopped by officers in a "routine operation" in Methven, Canterbury, New Zealand, on March 1 and was arrested after tests revealed his blood-alcohol level was 0.11 per cent, which is over New Zealand's legal limit of 0.08 per cent.
Chris was in the country filming Z for Zachariah and had been out celebrating the end of the shoot, the night before he was arrested.
Click to continue reading Chris Pine Pleads Guilty to Drunk Driving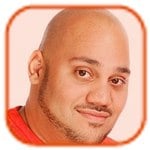 Posted by Andru Edwards Categories: Movies, Television, Dating, Features
Lena Dunham doesn't want to act any more.
The Girls star, who also created the TV show, admits she doesn't love performing as much as she does standing behind the camera and watching other people take to the set. "I don't know if I'm going to want to act any more. I'm always relieved on the days I don't have to. I'd rather give parts to other women than be the woman having the parts," she said.
Meanwhile, the 27-year-old actress - who plays unlucky in love aspiring writer Hannah Horvath in the HBO comedy - admits her relationship with boyfriend Jack Antonoff, whom she started dating shortly after Girls became popular, works really well because he accepted her "baggage." She explained in the April edition of Glamour, "'The dialogue around the show already existed, so it was sort of clear to him what the baggage of dating me was going to be. And I remember talking with him on our first date and him being like, 'God, all the articles about your nudity on the show are such b******t.' It's funny, because in some ways that's the conversation we still have when I'm upset [about the stuff I read]."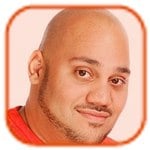 Posted by Andru Edwards Categories: Movies, Music, Television, Divorce, Rumors
Paula Patton is "open" to giving Robin Thicke another chance.
The Baggage Claim actress split from the "Blurred Lines" singer last month, and though she was reported to have insisted to him she wanted a divorce, insiders say she is now reconsidering her stance.
Sources told gossip website TMZ that the estranged couple - who have been married for eight years and have a three-year-old son, Julian, together - have been talking "constantly" and are now discussing what Robin needs to do to convince Paula they can make their marriage work. The 38-year-old actress is said to be particularly impressed with how much of a good dad Robin, 36, has continued to be since they separated, keeping in touch while on the road and seeing their little boy whenever he can.
According to the source, Paula hasn't yet hired a divorce lawyer and has no plans to do so. However, though their conversations have been "smooth and cordial," one thing the Mission: Impossible - Ghost Protocol star is unhappy with is Robin's public declarations of love for her.
Click to continue reading Paula Patton to Give Robin Thicke Another Chance?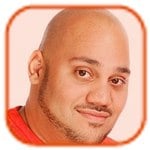 Posted by Andru Edwards Categories: Movies, Celebrity Babies, Child Stars, Features
Angelina Jolie and Brad Pitt don't want their children to be actors.
The couple raise six kids together - Maddox, 12, Pax, 10, Zahara, nine, Shiloh, seven, and twins Vivienne and Knox, five - and despite letting Vivienne have a cameo in her new film Maleficent, Angelina is not encouraging them to become screen stars.
"We think it's fun for our kids to have cameos and join us on set, but not to be actors. That's not the goal for Brad and me at all. I think we would both prefer that they didn't become actors. But she was four at the time and other three and four year old [actors] really wouldn't come near me. Big kids thought I was cool - but little kids didn't really like me. So, in order to have a child that wants to play with [Maleficent]... it had to be a child that really liked me and wasn't afraid of my horns and my eyes and claws, so it had to be Viv," she said.
Click to continue reading Angelina Jolie and Brad Pitt Don't Want Their Children to Act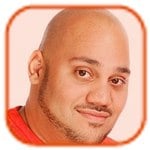 Posted by Andru Edwards Categories: Movies, Red Carpet
Jared Leto wonders if Jennifer Lawrence's haphazard ways are a "bit of an act."
The American Hustle actress tripped up over her dress as she went to accept the Oscar for Best Actress at last year's Academy Awards, and then slipped again on the red carpet at this year's show, and Jared is getting suspicious.
"You know, I'm starting to wonder if this is a bit of an act," he told Access Hollywood.
Jared - who was named Best Supporting Actor for his role in Dallas Buyers Club on Sunday - also explained how a moment when Jennifer, 23, went off script as she came onto the stage was because she saw him and his family laughing. "She said, 'What are you laughing at?' But what she didn't know was that Ellen was on the side... making, pantomiming [motions like], 'Don't fall, don't fall,' and my mom and my brother are all cracking up. I guess we don't have any manners. You can take them out of Louisiana but you can't take Louisiana out of them, right?" Jared, 42, added.
Click to continue reading Jared Leto: Jennifer Lawrence Putting on a "Bit of an Act"?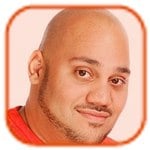 Posted by Andru Edwards Categories: Movies, Kind Acts
Keira Knightley and Salma Hayek are campaigning for women's rights in Afghanistan.
The actresses are among a number of celebrities who have put their name to a letter which has been sent to UK Prime Minister David Cameron ahead of International Women's Day on March 8, asking him to assure help in the country.
Afghanistan has a fragile political infrastructure, and while its people are embracing great change in 2014 - with elections and the withdrawal of international troops - many are concerned about how women, whose rights have increased a great deal in the last decade, will be treated in future.
Click to continue reading Keira Knightley Campaigns for Women in Afghanistan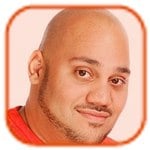 Posted by Andru Edwards Categories: Movies, Television
Ellen DeGeneres has been branded a "transphobic" after she made a joke at the Oscar Awards on Sunday.
The talk show host - who is openly gay - has been criticized by fans after she joked that Liza Minnelli looked like a drag queen at the glamorous event, held in Los Angeles, at the weekend. "Hello to the best Liza Minnelli impersonator I've ever seen," Ellen, who was hosting the awards, said to Liza at the ceremony before adding, "Good job, sir."
Viewers took to Twitter afterwards to hit out at Ellen for her remark. "I did not appreciate Ellen's mean joke about Liza. I found it transphobic and disrespectful [sic]," Bruce LaBruce wrote. While Greastzok tweeted, "Are we going to address the fact that ellen blatantly called liza minelli a man you'd think she would know better im extremely disappointed. i literally just sat there in disbelief when she said that i was like did she actually just say that [sic]."
However, Liza, 67, didn't appear to take offence from the joke and claims the 56-year-old comedian didn't mean "any harm" by it. "I think she thought it would be funny, but she never stopped after she said it and said 'my friend Liza Minnelli.' So I think it went a little stray on her. I don't think she meant any harm at all, and she's a wonderful lady," she told TMZ.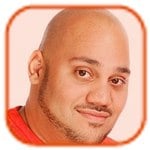 Posted by Andru Edwards Categories: Movies, Dating, Rumors
Michael Fassbender and Lupita Nyong'o are reportedly dating.
The Shame star is said to have been romancing his 12 Years A Slave co-star on and off in recent months but he is now keen to show her he's "serious" about their relationship.
"They have an incredible connection after the whirlwind of filming 12 Years A Slave and then promoting it together. In September during the Toronto Film Festival they had a brief romance. Now Michael is intent on showing how he wants to get serious again and made a point of bringing his mum Adele to the Oscars rather than a date. Lupita's the most in-demand woman in the world at the moment so it will be hard to make it work but their chemistry is undeniable," a source said.
Lupita, 31, grew close to 36-year-old Michael - who was previously in a relationship with Gerard Butler's ex-girlfriend Madalina Ghenea - when they filmed the Oscar-winning biopic and she admitted they shared a "ritual" where they'd "look into each other's eyes" and an "embrace" to help them cope with the intensity of the scenes they were working on.
Click to continue reading Michael Fassbender and Lupita Nyong'o Dating?
© Gear Live Media, LLC. 2007 – User-posted content, unless source is quoted, is licensed under a Creative Commons Public Domain License. Gear Live graphics, logos, designs, page headers, button icons, videos, articles, blogs, forums, scripts and other service names are the trademarks of Gear Live Inc.