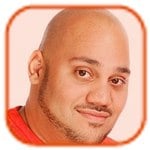 Posted by Andru Edwards Categories: Music
George Michael is still in hospital after his car accident.
The 49-year-old singer is being kept under medical supervision in a specialist trauma center in London after sustaining head injuries last week when he fell out of a car at 70mph on the M1 motorway in Hertfordshire, England. "Following the traffic accident on Thursday, we can confirm that he is still in hospital. We are keen to stress it's purely as a precaution for observation. He did suffer a couple of bumps and bruises to the head and that's why they are keeping him in - to keep an eye on him. He is doing better. He is making good progress and is looking forward to getting out," his spokesperson said.
The former Wham! star was a passenger in a silver Range Rover when he fell out of the moving vehicle onto the road at junction 6A, near St Albans. The incident is believed to have happened because he was trying to close the door properly. The lucky pop star narrowly avoided being hit by cars on the dangerous four-lane stretch of motorway, and his friends pulled on to the hard shoulder and ran across two lanes of traffic to help him.
Click to continue reading George Michael Still in Hospital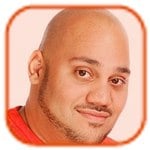 Posted by Andru Edwards Categories: Music, Television, Rivalries
Brandi Glanville has hit out at her ex-husband Eddie Cibrian for not being able to get in contact with their children.
The Real Housewives of Beverly Hills star bashed the actor on Twitter for preventing her from speaking to their sons, Mason, nine, and Jake, five, while they were staying with him and his wife LeAnn Rimes. The 40-year-old blonde author expressed her frustration in a message to Eddie on Twitter on Monday night writing, "Ive been trying to get a hold of my kids 4 over an hour no response to my calls, emails or messages. Maybe twitter will work (sic)."
The tweet provoked a defensive response from LeAnn, who soon wrote, "Funny, she just got off the phone w/ them. Sorry, we were doing baths, homework & dinner. All good! The phone rang, I picked it up. Never saw this til after. All you gotta do is call."
Click to continue reading Brandi Glanville Hits Out at Eddie Cibrian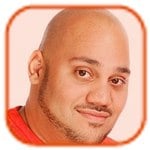 Posted by Andru Edwards Categories: Music, Dating, Clothing, Style, Rumors
Chris Brown is reportedly getting close to Topshop heiress Chloe Green.
The rapper has been spending more time with the shoe designer - despite his ex-girlfriend apparently Rihanna suing her father Philip Green's British high street store for selling t-shirts using her image without permission.
Chloe - who recently split from Marc Anthony - has been spotted with Chris, 24, more frequently since his relationship with the "Stay" singer came to an end - something an insider claims Rihanna will "definitely" know about.
"Chloe met Chris last year when he serenaded her at her dad's 60th birthday party. She was always a big fan and thinks he's really hot. After he split with Rihanna and she split from Marc, they've been spending more time together and having a lot of fun. It's early days, but they've not been shy about being seen out at the same places ... It's the sort of thing Rihanna keeps an eye on, and she's definitely aware of Chloe being on the scene," a source said.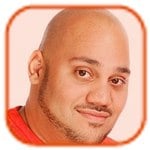 Posted by Andru Edwards Categories: Music, Features
Leona Lewis will "definitely adopt children."
The "Bleeding Love" hitmaker doesn't know if she'll have kids of her own but is determined to give a disadvantaged child a home after learning about her mum's childhood spent in care. Leona describes her mother Maria as a "hero" for her providing her with a wonderful home and giving her a sense of family unity.
"My mum is a hero to me, that's given me a very strong sense of family loyalty to those I trust. I will definitely adopt children. I'm not sure if I want my own."
The 28-year-old - who is a strict vegetarian and a campaigner for animals rights - has been working non-stop this year after teaming up with The Body Shop in March to create her own limited-edition make-up and fragrance range, which will feature bold, shiny lip gloss and shimmer palettes. Leona has also just completed her Glassheart Tour, which kicked off in April and hit 21 different venues across Germany and the United Kingdom.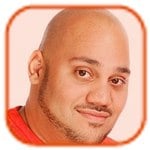 Posted by Andru Edwards Categories: Music, Legal Issues
Mary J. Blige has been handed a $3.4 million tax bill.
The "No More Dramas" singer faces paying the huge amount after being accused of avoiding her US federal taxes for three consecutive years from 2009. In addition to her federal taxes, the 42-year-old star also reportedly owes the State of New Jersey over $900,000 in back taxes.
Mary's money woes do not end there, as she was sued earlier this year for allegedly defaulting on a $500,000 bank loan which she took out between 2005 and June 2012. In another lawsuit, filed last November, the singer and her husband, Martin Isaacs, were also accused of defaulting on a $2.2 million loan from Manhattan's Signature Bank. The financial institution is seeking the full loan amount, alongside $58,000 in interest.
This is not the latest financial setback for Mary, after her charity, The Mary J. Blige and Steve Stoute Foundation for the Advancement of Women Now Inc., was accused of mishandling funds and failing to pay back a loan last year.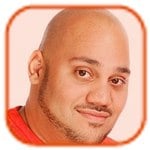 Posted by Andru Edwards Categories: Music, Television, Break-ups
Demi Lovato was furious when Joe Jonas broke up with her.
The X Factor judge found it hard to forgive the Jonas Brothers singer - whom she met on the set of Camp Rock in 2007 - when he dumped her out of the blue in 2010, but the pair have since put their differences aside and become firm friends.
"We were in a relationship and we broke up, and at one point, I was really mad at him. Now, I can, fortunately, say, that him and his brother Nick, have always been there for me, and are literally family, and like brothers. We have a great friendship. And we may not be as close as we used to be, but that's OK," she said.
Joe swiftly moved on to Twilight star Ashley Greene after splitting from Demi just before the Disney stars were about to hit the road on their 'Camp Rock 2: The Final Jam' tour, and the 20-year-old singer confessed it wasn't easy getting over him. "When you go through heartbreaks and things like that, you always have in mind somebody. It's like when you hear a song on the radio that reminds you of somebody, you're going to be reminded. But keeping that in mind... it's a delicate balance," she mused.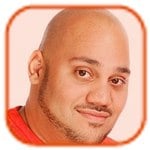 Posted by Andru Edwards Categories: Music, Rumors
Chris Brown has received death threats.
The R&B singer's lawyer Mark Geragos has asked the Los Angeles Police Department to investigate several anonymous calls made to his office, which he believes could pose a serious danger to the singer's safety.TMZ claims Mark immediately reported the threats to the LAPD, who are currently investigating the matter. It is not yet known what specific comments were made.
Mark represented the "With You" singer during his own police ordeal in 2009, when he was arrested for assaulting his on-off girlfriend Rihanna. Chris, 24, is still on probation for the incident, and was accused in February not completing the 180 days of community service ordered when he pleaded guilty to the charges.
Meanwhile, the singer called off his turbulent romance with Rihanna earlier this month after a public Twitter war. Although friends believe the fiery couple will get back together, Chris is said to have been spending time with his ex-girlfriend, model Karrueche Tran. "He's been initiating contact with her, not the other way around. I wouldn't say Karrueche and Chris are together but they are talking and kicking it," an insider recently explained.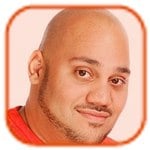 Posted by Andru Edwards Categories: Music, Television, Rumors
Ozzy Osbourne is set to move back to the UK to save his marriage with Sharon. The couple - who have been married for 31 years - have had their arguments recently stemming from the Black Sabbath rocker's drink and drug abuse, but according to reports Sharon is willing to give him another chance if he leaves Los Angeles with her.
With the 60-year-old star set to return as a judge on The X Factor UK later this year, it seems the best chance of saving their relationship is a return to their homeland. "Ozzy loves living in LA but he knows that if he doesn't return to England with Sharon it could be disastrous for their relationship. By supporting Sharon in the UK it means they can work through their problems and she can help him with his issues," an insider said.
The pair will be living in their mansion in Buckinghamshire, south east England and escaping to the countryside could be what their marriage needs. "They will be staying at their house in Buckinghamshire which is in the countryside and very peaceful, like a haven. This is something they need to do for each other. LA is where all the problems began so they feel it will be good to live in the UK together," the insider added.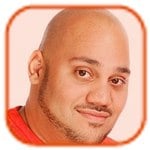 Posted by Andru Edwards Categories: Movies, Music, Television, Engagements, Rumors
Justin Bieber is reportedly buying a diamond ring for Selena Gomez. Beverly Hills jeweler Neil Lane has been tasked with designing the $1 million item with friends close to the "As Long As You Love Me" hitmaker believing he is getting ready to propose to his on/off girlfriend.
The jeweler has created engagement rings for a number of stars - including Britney Spears - and although he won't comment on clients, an insider has revealed Justin's plans. "Justin is planning to go through final designs with Neil in the next week. At the moment his favorite idea is a huge, canary yellow, princess-cut diamond surrounded by smaller diamonds and set in white or yellow gold," a source said.
It is said Justin's schedule is being kept clear for Selena's 21st birthday in July - and it seems he's "relentless" pursuit is paying off. "Justin kept relentlessly pursuing her with text messages, emails and phone calls, despite the fact that she dumped him last year. Justin's mum Pattie also put pressure on Selena after coming to the conclusion she was the only one who could keep him on the straight and narrow," the insider.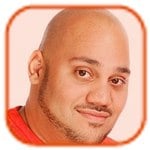 Posted by Andru Edwards Categories: Movies, Music, Features
Justin Timberlake "still has time" before having kids.
The "Mirrors" hitmaker isn't in a rush have children with wife Jessica Biel - whom he wed in October 2012 - and thinks it is best to leave starting a family "to fate." He said, "I'm not against the idea at all, but I think I still have some time ahead of me. Let's leave it to fate."
The 32-year-old heartthrob feels settling down with his actress spouse is a "normal" progression of entering his thirties and believes Jessica, 31, brings out the best in him: "Life didn't change overnight. Marriage, family - it's all part of the normal steps you take when you reach your thirties. She's brought me stability and an inner force. The most important thing for me is that we're able to communicate so well and talk about absolutely everything. It's beautiful to have that kind of closeness and understanding."
Despite a successful musical comeback with his new album The 20/20 Experience, a blossoming movie career and an A-list actress wife, Justin thinks it's important to remain humble and received advice on handling fame from Hollywood legend Clint Eastwood: "I remember spending time with Clint Eastwood and he taught me some lessons about dealing with success. He was so cool and generous on the set even though he's a Hollywood god."
© Gear Live Media, LLC. 2007 – User-posted content, unless source is quoted, is licensed under a Creative Commons Public Domain License. Gear Live graphics, logos, designs, page headers, button icons, videos, articles, blogs, forums, scripts and other service names are the trademarks of Gear Live Inc.