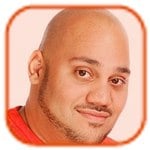 Posted by Andru Edwards Categories: Music, Legal Issues, Rumors
Chris Brown insists he has "done nothing wrong" after being accused of stealing a fan's phone.
The 22-year-old star is allegedly took Christal Spann's $500 communications device after she took a picture of him sitting in the back of a car - reportedly telling her, "Bitch, you're not gonna put that on the internet" - but he is maintaining his innocence to friends.
"Chris is telling friends that he has done nothing wrong. Chris is hopeful that the evidence and the true facts of the case will result in no charges being made against him. Chris is letting his lawyer, Mark Geragos, deal with the Florida State's Attorney's Office. Chris will do whatever his attorney asks him to do. He is no longer in the Miami, but if he needs to return for any reason, he certainly will. Chris has nothing to hide. Chris is particularly worried about being arrested over the Florida incident because it would likely lead too Los Angeles District Attorney's Office revoking his probation, which was set after he pleaded no contest to battery of former girlfriend Rihanna in 2009. Chris wouldn't need to be convicted in the Miami case to cause problems with his probation, just charged. The conditions of his felony probation are very, very strict. Chris must obey all laws and not be arrested for any other crimes. This could be a huge nightmare for his probation if he is arrested and charged. Make no mistake, Chris is taking this very seriously. He knows that one arrest could unleash a wave of new legal problems for him because he is still on felony probation," a source said.
A spokesperson for Florida State Attorney's Office said prosecutors are currently reviewing all evidence before making a decision on whether to pursue the complaint.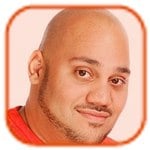 Posted by Andru Edwards Categories: Music, Television, Dating, Child Stars
Selena Gomez says Justin Bieber has stopped her from "playing games."
The 19-year-old star - who has been dating the "Baby" hitmaker since December 2010 - admitted while she used to toy with people's emotions in the past, she has come to realize that such behavior is "silly."
"I've played games in the past, but now I've finally met someone who makes me not play games. If you're playing games, you need to ask yourself if that person is really for you. Games are silly."
The Wizards of Waverley Place actress now thinks the best relationships are based on "compassion and honesty," and believes being yourself is the key to success: "I've conformed to a lot of guys that I liked before; it's very easy to want to be what they want you to be. But in the end, it just wasn't enjoyable - I was miserable half the time. The best person you can be with is someone you can be yourself with."
Despite their fame, Selena recently insisted she and Justin have a very normal relationship: "I'm just like every 19-year-old girl. If you're in love, you're in love to the fullest, and you just want to go to the movies, hang out, and be as normal as possible. 'I'm fortunate that I've found someone who has that philosophy."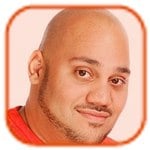 Posted by Andru Edwards Categories: Music
Sinead O'Connor wants to pose for Playboy magazine.
The 45-year-old singer has grown more open-minded as she has gotten older and wants to bare all for the adult publication before she dies.
"There's so much I wouldn't liked to do when I was younger and I was too miserable and Irish. A Playboy shoot is on my bucket list. And I like the idea of doing some interview in weird sex gear, talking about something really serious. The economy! You can talk about serious issues while you're b****ck naked. On all fours in your dog collar!"
Having previously advertized for a sexual partner on the internet, Sinead - who is now married to fourth husband Barry Herridge - admits she shields her 15-year-old daughter Roisine from what she says in public: "I don't say it in front of her! She's worse than me anyway. She's determined to marry the singer from Muse, despite his being married to Kate Hudson. She has Muse carved into the side of her head. (sic)''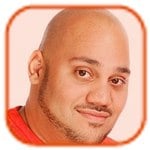 Posted by Andru Edwards Categories: Music, Dating, Drugs
Pete Doherty has stopped injecting drugs.
The former Libertines rocker - who has had a well documented battle with substance abuse - will not get high from needles any more out of respect for his mystery girlfriend as he doesn't want her to dabble with drugs.
"I've stopped injecting. The only way I see myself in a serious relationship is if I am toning it down a bit. When you're banging up all day you can't really have someone in your life, especially if she's an English rose. I wouldn't let her touch anything. I just wouldn't," he said.
Pete - who famously dated supermodel Kate Moss from January 2005 and July 2007 - also says he's more calmer in his life since quitting London and moving to the French capital of Paris three years ago: "The media circus got a bit twisted when I was in London. It became a bit of a joke, really. In Paris, they're so serious I can take myself really seriously, too. I can get really morbid without people telling me to cheer up."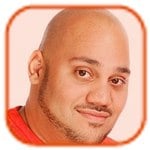 Posted by Andru Edwards Categories: Movies, Music, Divorce, Hook-ups, Rumors
Russell Brand has moved on from Katy Perry with a mystery woman.
The 36-year-old actor - who filed for divorce from the "One That Got Away" hitmaker in December, citing irreconcilable differences - was spotted dropping a brunette beauty back at her apartment after she spent the night at his new Los Angeles home following a date at The Largo Theatre.
"Russell is a single man again and starting to move on from Katy. Like any guy, he had missed female company. He isn't quite back to his old ways yet, but he's very much back in the saddle," a source told The Sun.
Russell - who was known for his womanizing ways prior to meeting Katy - has reportedly been moving on from the former couple's 14-month marriage with more than one woman much to the shock of the "Firework" singer. "Katy discovered through her friends. One of the women told a friend of hers and it got back to Katy," an insider said.
Despite Russell being legally entitled to half Katy's $44 million fortune, he is believed to have told her he doesn't want anything from her and wants their split to be as amicable as possible.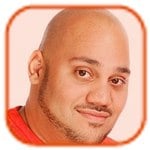 Posted by Andru Edwards Categories: Music, Obituaries
Whitney Houston's funeral will take place on Saturday.
The 48-year-old singer - who was found underwater and unconscious at the Beverly Hilton hotel last weekend - will be laid to rest at the New Hope Baptist Church in Newark, New Jersey at midday local time.
Her body was flown into Teterboro airport yesterday and driven to the Whingham Funeral Home in a gold hearse. Carolyn Whingham, from the funeral home - which also dealt with the passing of Whitney's father - stated only those with invites would be able to attend the funeral.
"They have shared her for 30 some years with this city, with the state, with the world. This is their time now for their farewell. The family thanks all the fans, the friends, and the media, but this time is their private time," Whingham said.
Click to continue reading Whitney Houston's Funeral Planned For Saturday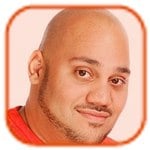 Posted by Andru Edwards Categories: Movies, Music, Sports, Child Stars, Pregnancies
Hilary Duff's husband has retired.
Ice hockey player Mike Comrie, 31, has announced he is calling time on his career after undergoing hip surgery two weeks ago, his third surgical procedure in five years.
"My career has afforded me a series of phenomenal opportunities to play and become friends with some of the greatest people I have ever known and some of the greatest players who have ever played this game," said Mike, who most recently played for NHL team the Pittsburgh Penguins.
Hilary, who is due to give birth to the couple's first child next month, later revealed the couple were taking some time to relive her spouse's career highlights.
"As many of u know mike has announced his retirement.Its a bittersweet day! He had a wonderful career! but 3 hip surgeries in 5 years is alot! 2day we are enjoying all the great memories mike had while playing in the NHL! now we have a big addition coming to our family! (sic)" she wrote on her Twitter.
Click to continue reading Hilary Duff's Husband Retires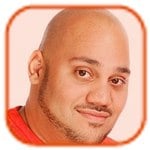 Posted by Andru Edwards Categories: Music, Paparazzi Photos, Obituaries
Sir Paul McCartney has personally laid flowers for Whitney Houston. The Beatles legend was in Los Angeles when the 48-year-old singer was found dead at the city's Beverly Hilton hotel on Saturday and wanted to leave a personal tribute to the "I Will Always Love You" star.
He was seen with wife Nancy Shevell at the makeshift memorial created outside the hotel yesterday dressed casually, and left a bouquet of yellow roses at the scene. When fans tried to congratulate Paul on his performance at the Grammy Awards the previous night, he shrugged it off.
"This is about Whitney, not me," TMZ reports that he insisted.
Following Whitney's passing, a host of stars have paid tribute to the singer. Mariah Carey tweeted, "Heartbroken and in tears over the shocking death of my friend, the incomparable Ms. Whitney Houston."
Click to continue reading Paul McCartney Lays Wreath For Whitney Houston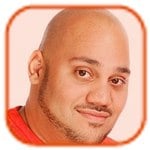 Posted by Andru Edwards Categories: Music, Style
Nicki Minaj says trying to look sexy for men is "boring."
The "Check It Out" rapper was constantly told to act and dress in a seductive way when she started off her hip-hop career but she resisted. Nicki is now famous for her flamboyant outfits and obsession with Barbie dolls and she insists it's important to embrace your uniqueness as a woman rather than conform to the stereotypical concept of sexiness that pervades throughout the pop world.
"When I started getting serious about rap, the people closest to me were like, 'You should dress this way, you should speak that way, you should rap this way.' I just started feeling super caged in. It seemed the only look for women in hip-hop was sexy. I thought you had to do that. But it's boring. The typical sexy. I mean, girls wanna be sexy but I also think you have other sides of yourself."
Click to continue reading Nicki Minaj: It's Boring to Just Be Sexy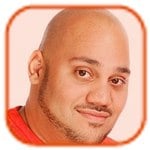 Posted by Andru Edwards Categories: Music, Drunk, Obituaries
Whitney Houston's death was reportedly caused by prescription drugs and alcohol.
An autopsy on the 48-year-old singer - who was found dead in the bath of her room at the Beverly Hilton Hotel on Saturday - has been completed and Los Angeles County Coroner officials have told her relatives that she did not drown.
Sources told TMZ.com that the coroner did not find enough water in Whitney's lungs to suggest she died in the bath, but they believe her passing was a result of the combination of alcohol, Xanax and other prescription drugs she had taken. It is believed that Whitney's official cause of death will not be released for some time to allow police to complete investigations.
"The Beverly Hills Police Department has requested the Coroner's Office put the results on a 'security hold,' because it could hamper their ongoing investigation," a source told RadarOnline.com.
Whitney's mother reportedly plans to have the singer's body flown back to Atlanta tomorrow now the autopsy is complete.
© Gear Live Media, LLC. 2007 – User-posted content, unless source is quoted, is licensed under a Creative Commons Public Domain License. Gear Live graphics, logos, designs, page headers, button icons, videos, articles, blogs, forums, scripts and other service names are the trademarks of Gear Live Inc.