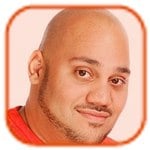 Posted by Andru Edwards Categories: Movies, Music, Television, Kind Acts, Obituaries
Charlie Sheen is paying for the funeral of the paparazzi photographer who died while following Justin Bieber's car.
The Anger Management star has paid a generous $12,000 towards 29-year-old Chris Guerra's burial costs after hearing through a photographer pal that his family was trying to raise funds for the service, due to be held on Friday.
"A tragic incident like this erases the line between the photographer and the subject. It's an unforgiving moment that begs us all to be human and work as one to prevent this in the future. As parents, we are all not supposed to bury our children. My deepest condolences to the families involved," the 47-year-old actor told TMZ.
The kind-hearted star was shocked by the news that Chris was struck by a car on New Year's Day while crossing a busy road in Los Angeles after trying to capture a shot of Canadian singer Justin's white Ferrari. Justin was not in the vehicle at the time, having lent it to two friends.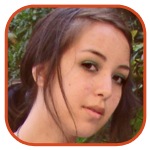 Posted by Robin Paulson Categories: Movies, Television, Obituaries
The official autopsy report for Sons of Anarchy actor Johnny Lewis has been released.
The 28 year-old was found dead in the driveway of his Los Feliz residence in September, along with his 81 year-old landlady who is believed to have been killed by Lewis. Due to lack of evidence that he jumped or was pushed, the report states that his fall from the roof of his home was an accident - not a suicide, as what was previously thought.
"He appears to have jumped from an elevated terrace to the driveway while attempting to flee the scene. During the approximately 15-foot drop he apparently lost his balance or struck an object. This caused him to land so his head impacted the concrete driveway," wrote investigator Jerry McKibben.
The autopsy also stated that there were no drugs found in his system at the time of death.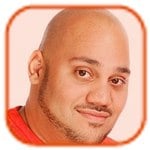 Posted by Andru Edwards Categories: Music, Obituaries
Michael Jackson's burial was delayed for three months in a row over money. The "Thriller" singer died in June 2009 from acute Propofol intoxication but wasn't laid to rest in the Great Mausoleum at Forest Lawn Cemetery in Los Angeles until September 3 because his sister Janet Jackson paid a $40,000 deposit to secure the spot but wouldn't let the burial go ahead until she was paid back.
In his new book Untouchable: The Strange Life and Tragic Death of Michael Jackson, author Randall Sullivan writes, "Michael's burial had been delayed by wrangling between Janet and the estate, on the one hand and Janet and her family on the other hand. As the only living Jackson with money of her own, Janet had put up the $40,000 deposit at Forest Lawn to secure the burial spot for Michael in the marble Sanctuary of the Ascension. She had refused to let the funeral take place until the money was repaid."
Click to continue reading Michael Jackson's Burial Delayed by Money Row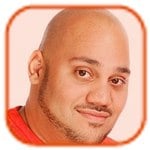 Posted by Andru Edwards Categories: Movies, Television, Obituaries
Nikki Reed and Jenna Dewan are shocked by Johnny Lewis' death. The former boyfriend of Katy Perry is believed to have killed himself on Wednesday by leaping off his home after beating his 81-year-old landlady to death and the actresses, who both knew him, have spoken out about their sadness.

"It's horrible and shocking news. He was the nicest guy.'' I never thought anything but great things about him. I have nothing to say except that he was a really nice guy. It's just crazy," Nikki said.
Click to continue reading Nikki Reed Shocked by Johnny Lewis' Death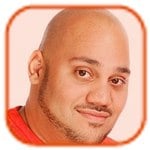 Posted by Andru Edwards Categories: Movies, Music, Television, Break-ups, Obituaries, Rumors
Katy Perry is "devastated" about the death of her ex-boyfriend Johnny Lewis.
The "Firework" singer - who dated the Sons of Anarchy star for 18 months until early 2007 - is believed to have been partly inspired by her former partner throughout her career, but knew she had to break up with him at the time because he was a troubled soul.
"She is devastated. She had to separate from him to get ahead and focus on her career. He was in trouble then and she couldn't help him. A lot of her songs were partially inspired by him. I know 'The One That Got Away' and 'Circle the Drain' are partly about him, as well as Travis McCoy. But she was young and it was a time in her life she cherishes," a source told Us Weekly.
Click to continue reading Katy Perry 'Devastated' About Ex's Death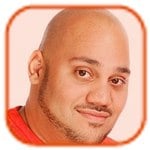 Posted by Andru Edwards Categories: Movies, Television, Obituaries
Katy Perry's ex-boyfriend Johnny Lewis has been found dead.
The 28-year-old actor - who dated Katy for 18 months until March 2007 - is believed to have killed his 81-year-old landlady Catherine Davis before leaping to his death from his home in Los Angeles yesterday. The upstairs of the building had been ransacked and a cat had also been killed.
"It's a terrible tragedy as far as we're concerned and we're digging into the bottom of it. He appeared to have died from some type of fall, either from the stairway, or from the balcony, or from one of the roofs. The best we're piecing together now is that it appears that some type of altercation occurred inside of the house resulting in the death of the woman. Then this individual ran outside, had an altercation with a couple of neighbors, ran back into the house and by the time we got here, he had fallen or had somehow died on the driveway," said Los Angeles Police Department Spokesman Andrew Smith.
Officers initially responded to a 911 call that a woman was heard screaming. No motive for the killing is yet known.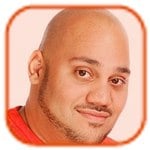 Posted by Andru Edwards Categories: Movies, Music, Drugs, Drunk, Obituaries
Denzel Washington thinks that Whitney Houston's death is an "example to keep it together."
The 57-year-old actor believes his friend - who was found dead in the bathtub in her Beverly Hills hotel room in February - didn't realize the terrible toll her addiction to cocaine and crack had taken on her and should be a warning to all actors and musicians not to be seduced by the dark side of fame.
"Whitney was such a sweet, sweet girl and really just a humble girl. It's more of an example to me or the rest of us to keep it together. I was listening to her song 'I Look to You.' It's prophetic. Maybe I'm speaking out of line. Maybe she thought she could have one. And then the next thing you know, her body was betraying her. She didn't know that her body was aging quickly. She couldn't take it. Your body can only take so much. Some people survive [Hollywood and fame], and some people don't."
Click to continue reading Denzel Washington: Whitney Houston Was an Example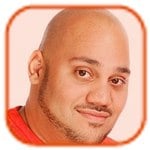 Posted by Andru Edwards Categories: Movies, Music, Television, Obituaries
Jennifer Hudson has forgiven her brother-in-law for murdering her three members of her family.
The 30-year-old singer-and-actress has spoken out for the first time since William Balfour received three life sentences for killing her mother Darnell Donerson, 57, her brother Jason Hudson, 29, and her seven-year-old nephew Julian King on October 24, 2008, but she says it's "not his fault" that he shot them. When asked if she forgives him on last night's episode of Oprah Winfrey's chat show Oprah's Next Chapter, she said, "Yes, because I feel like for the most part it's not his fault. It's how he was brought up. We tried to offer love, but you were so far gone, that you couldn't even see that. A lot of things came out, that we didn't even know about, from his upbringing, which is like he never had a chance. Had you had the love my mother gave us, or the background that some have, then you would've stood a chance."
Click to continue reading Jennifer Hudson Forgives Balfour for Murdering Her Family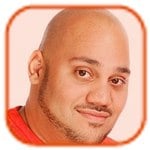 Posted by Andru Edwards Categories: Music, Legal Issues, Obituaries
Slipknot want Paul Gray's doctor to "pay for what he has done."
The group are "in a state of anger and sadness" following the news Dr. Daniel Baldi has been charged with the involuntary manslaughter of the bassist - who had battled addiction for many years and died of an accidental overdose in June 2010 - and have vowed to do all they can to help the investigation, with the medic also being probed over the deaths of seven other patients.
"As the loss of our brother Paul Gray is still very fresh for us in the Slipknot family, this new development has us all in a state of anger and sadness. The fact that this person took advantage of our brother's illness while he was in a position to help others has outraged everyone in our family. We can only hope that justice will be served so this can never happen to anyone else ever again! Our thoughts go out to the families of the other victims. We plan to cooperate as much as we possibly can to ensure this tragedy is never repeated, and to make sure this man pays for what he has done," they said in a statement.
If Baldi is convicted of all the charges, he could face up to 16 years in jail.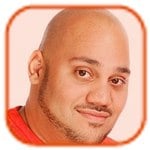 Posted by Andru Edwards Categories: Music, Legal Issues, Obituaries
Paul Gray's doctor has been charged with the involuntary manslaughter of the Slipknot rocker.
The bassist died of an accidental overdose in June 2010 and his physician Dr. Daniel Baldi is to face charges of prescribing high amounts of painkillers to people who later died. The medic - who is being investigated over the deaths of eight people, including the rocker - is also facing administrative charges from the Iowa Board of Medicine, which could lead to suspension of his medical license.
However, his lawyer Guy Cook called the charges "unprecedented." He told the Des Moines Register, "It is unprecedented to turn unfortunate deaths or medical results into a crime against a doctor."
The charging documents relating to Paul - who struggled with addiction - said the doctor "did unintentionally cause the death of Paul Gray by the commission of an act likely to cause death or serious injury, to-wit, continually wrote high-dose prescription narcotics to a known drug addict from 12/27/2005 until his death."
Click to continue reading Paul Gray's Doctor Charged with Manslaughter
© Gear Live Media, LLC. 2007 – User-posted content, unless source is quoted, is licensed under a Creative Commons Public Domain License. Gear Live graphics, logos, designs, page headers, button icons, videos, articles, blogs, forums, scripts and other service names are the trademarks of Gear Live Inc.