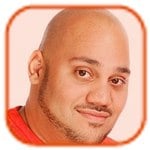 Posted by Andru Edwards Categories: Movies, Hook-ups, Clothing, Style, Parties, Rumors
Cara Delevingne has reportedly turned down Leonardo DiCaprio.
The 26-year-old model is said to have snubbed the 38-year-old actor at the afterparty for his latest movie The Great Gatsby in Cannes, France, last week, and rejected his invitation to attend a private celebration.
"Normally all Leo has to do is look at a girl and they fall at his feet. Though Cara was having none of it. He spent the night chasing after her and essentially she blew him out. They spoke and he was pretty forward inviting her to a party back at his suite. They swapped numbers but that was it," a source said.
The British beauty is said to have turned down Leonardo - who has previously dated models including Gisele Bundchen, Bar Refaeli and Erin Heatherton - because she felt the 18-year age gap between them was too much. "He tried every trick in the book and apparently kept lunging for her but she kept dodging them. Everyone is howling at the fact she actually knocked back the biggest actor in the world. She thought he was too forward and too old," the source added.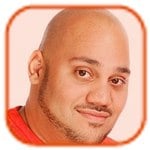 Posted by Andru Edwards Categories: Movies, Engagements, Parties
Liam Hemsworth staved off advances from a bevvy of beautiful women at the Cannes Film Festival this weekend.
The hunk - whose engagement to Miley Cyrus appears to be back on - was at the event in Southern France promoting Hunger Games: Catching Fire and had to dodge a number of inventive attempts to get his attention.
A source told the New York Post newspaper that at an exclusive JW Marriott party women were "tossing ice cubes and other little items, including red lipstick, at him and his table to get his attention." Liam also "caused a riot upon entering the Belvedere party swarmed by eager girls." However, the star remained in control, with the source adding, "It was definitely a guys' night out as Liam held court with his agent and manager."
As well as partying and attending the premiere of Hunger Games: Catching Fire, alongside co-stars Jennifer Lawrence and Sam Clafin, Liam, 23, was seen at the premiere of Jimmy P. (Psychotherapy of a Plains Indian).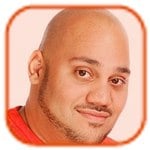 Posted by Andru Edwards Categories: Movies, Parties, Features
Isla Fisher was once mistaken for her husband Sacha Baron Cohen's daughter.
The petite Great Gatsby actress - who wed the comedian in 2010 after an eight-year romance - was mortified when a party host mistook her for the funnyman's teenage daughter at one of her first ever Hollywood parties. Isla, 37, recalled, "When I first came to Hollywood, I went with Sacha to a very big party for Lost In Translation. When we pulled up, everyone you could imagine was in this room, Warren Beatty, Jack Nicholson, Dustin Hoffman... This lady came straight up to me, introduced herself as Colleen and then turned to me and said, 'Come with me, I've got something to show you.' I'm thinking, 'Oh my God. I'm so excited.' So she takes me away from Sacha and opens this door and there's this giant pink room covered in kids' posters and there in the middle is a group of 14-year-old girls and she said, 'Everybody, this is Sacha's daughter,' and asked me if I wanted a soft drink. Clearly I should have worn more make-up!"
Isla has since settled down with Sacha and the couple have daughters Olive, five, and Elula, two, and the 37-year-old actress admits becoming a parent is one of the best things in life. " think the most romantic thing you can ever do is to make a family with someone. I love being a mum and it's my favorite topic personally, but professionally I hate talking about it," she added.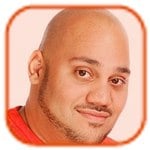 Posted by Andru Edwards Categories: Movies, Parties, Rumors
Lindsay Lohan turned down $200,000 to host a party.
The Liz & Dick star - who was forced to move back in with her mother due to financial problems before begging a friend to let her stay rent-free at his New York apartment - reportedly turned down the huge offer and is seeking half a million dollars to promote Mr. Pink's Ginseng Energy Drink at an upcoming event in Dubai.
"Lindsay wants $500k for an appearance in Dubai to promote Mr. Pink's Ginseng Energy Drink, which executives at the company are balking at. Mr. Pink is prepared to offer the actress $200k, and would pay for all of LiLo's travel expenses. However, the trip might not happen at all because of Lindsay's criminal past and current pending criminal charges. Dubai has very strict laws about convicted criminals entering the country, and Lindsay is still on probation for a necklace theft case. Lindsay is very upset about her financial woes and doesn't trust her new lawyer, Mark Heller, to handle the Dubai travel problem," a source said.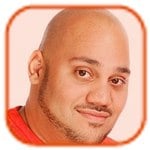 Posted by Andru Edwards Categories: Movies, Drunk, Legal Issues, Parties, Mug Shots
Josh Brolin has been arrested for public intoxication.
The Men In Black 3 star was partying with friends in Santa Monica on New Year's Day, but the celebrations ended when he was booked by cops just before midnight and released at 7:14 the following morning.
Friends insisted he merely "ended up having too much fun."
A source told gossip website TMZ he was not given a citation for the arrest, which means he won't face any charges.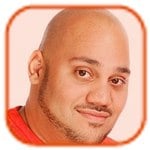 Posted by Andru Edwards Categories: Television, Celebrity Babies, Parties
Kendra Wilkinson thinks Kelsey Grammer is "disgusting."
The former Playboy model and The Girls Next Door star lashed out at the Boss actor for bringing his three-month-old daughter Faith to a party at the Playboy Mansion last month because he couldn't get a babysitter and says he knows exactly what she thinks about his actions because she left the party in protest.
The 27-year-old star told gossip website TMZ.com, "Oh, he knows how I feel, trust me. I gave him that eye and I left because of that. I think someone said that he wanted to say and I said absolutely not and, like, this is disgusting. It has nothing to do with the Playboy Mansion it has to do with where you bring your baby."
The 57-year-old actor previously defended his decision to bring his daughter and his wife Kayte, 32, to the party and sources close to the family have hit back at Kendra calling the mum-of-one - who is married to Hank Baskett and has a two-year-old son Hank Jr. - a hypocrite. A spokesperson for Kelsey mockingly told The Huffington Post, "Then, that settles it. He must be disgusting."
Click to continue reading Kendra Wilkinson Lashes Out at Kelsey Grammer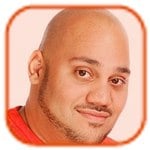 Posted by Andru Edwards Categories: Movies, Music, Parties, Rants, Rumors
Robert De Niro allegedly picked a fight with Jay-Z last weekend. The Godfather II actor called the rap mogul out for being disrespectful in front of a collection of A-list guests including Martin Scorsese and Cameron Diaz at Leonardo DiCaprio's 38th birthday party, accusing Jay-Z of never returning his calls.
"Bob was sitting at a table, and when Jay-Z went over to say hello, De Niro told Jay that he never called him back. Bob wasn't in any mood to make polite conversation. He told Jay that if somebody calls you six times, you call them back. It doesn't matter who you are, that is just rude," a source said.
Click to continue reading Robert De Niro and Jay-Z's Heated Row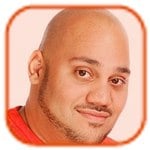 Posted by Andru Edwards Categories: Music, Dating, Parties, Rumors
Katy Perry is falling madly in love with John Mayer.
The "Wide Awake" singer was spotted being very affectionate with the "Half Of My Heart" singer at a joint birthday bash for Hello Giggles blogger Sophia Rossi and New Girl co-creator Liz Meriwether on Saturday night, and insiders say she is "obsessed" with him now they are "full on dating."
"John had his hand on Katy's back a lot, and they were kissing and holding hands," a fellow party guest said.
The couple's date at the party - which was also attended by A-listers Jon Hamm, Mindy Kaling, Nicole Richie, Shannon Woodward and Zooey Deschanel - is just the latest in a string of romantic high profile outings for the duo since they rekindled their romance in September following a brief split in August. A source previously revealed that they barely acknowledged other guests at Katy's 28th birthday party last month because "they were in a world of their own."
Click to continue reading Katy Perry Is "Obsessed" with John Mayer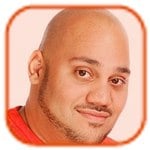 Posted by Andru Edwards Categories: Music, Style, Parties, Rumors
Lady Gaga is asking Pippa Middleton for tips on how to act like a royal. The pop singer reportedly wants the socialite - sister to the Duchess of Cambridge, who is married to Britain's Prince William - how to conduct herself with more grace, after reading her new book on party planning, Celebrate.
"Gaga is obsess­ed with the royal family and espec­ially with Pippa. She was so desperate to get her hands on Pippa's Celebrate book she had aides ship it to her via courier to Puerto Rico where she was performing earlier this week. She hopes it will help her throw better parties and teach her how to be more like a member of the royal family," a source told The Daily Star.
Click to continue reading Lady Gaga Asks Pippa Middleton for Royal Tips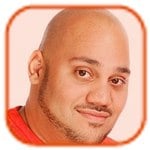 Posted by Andru Edwards Categories: Television, Drugs, Parties, Rumors
Charlie Sheen is allegedly back on drugs.
The Anger Management star - who has been in rehab five times and last hit the headlines for his erratic behavior in 2011 - has reportedly been spending up to $2,000 a day on cocaine over the past eight months.
"For at least the last eight months or so Charlie has been having a quarter to half an ounce of cocaine delivered to him every single day and was spending nearly $2,000 a day on drugs. Sometimes he'd even get two to three quarters of cocaine in one day," a source said.
The 47-year-old former Two And A Half Men actor - who is a father-of-five - is also said to be spending a huge amount of money on prostitutes and allegedly even paid for one of his favorite girls to undergo cosmetic surgery and bought her a new car.
Click to continue reading Charlie Sheen Allegedly Back on Drugs
© Gear Live Media, LLC. 2007 – User-posted content, unless source is quoted, is licensed under a Creative Commons Public Domain License. Gear Live graphics, logos, designs, page headers, button icons, videos, articles, blogs, forums, scripts and other service names are the trademarks of Gear Live Inc.