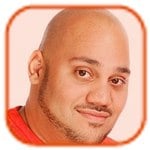 Posted by Andru Edwards Categories: Television, Clothing, Parties
Kelly Osbourne dressed as Carrie to celebrate Halloween last night.
The 28-year-old star recreated the blood soaked look of the iconic character from the 1976 horror movie - which has just been remade with Chloe Moretz in the lead role. The Fashion Police host slipped into the gory prom dress to attend Adam Lambert's Halloween Party, which was Powered by CIROC, Bootsy Bellows in West Hollywood.
Kelly needed the help of her fiance Matthew Mosshart to complete her gruesome look for fright night. Writing on her Twitter page before heading out, she posted,
Soooo excited for tonight's #Halloween costume!!!! Getting my fiance to poor a bucket of blood over my head!!! es I'm going as Carrie however I have a feeling I might end up looking like a tampon! [sic]." She added, "#LetTheBloodPouringBegin! This feels disgusting! [sic]."
Kelly traded in her violet locks for an auburn wig, which she teamed with a delicate tiara and had fake blood all over her face and chest as well as her dress.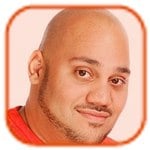 Posted by Andru Edwards Categories: Television, Parties, Photos
Hugh Hefner and his wife dressed as Robin Thicke and Miley Cyrus for Halloween.
The 87-year-old Playboy magnate and his 27-year-old spouse Crystal Harris opted for a topical costume for his annual Halloween party at the Playboy Mansion in Los Angeles, California, on Saturday, as they spoofed the controversial MTV Video Music Awards performance from August.
Hugh wore a pinstriped suit and dark sunglasses just like "Blurred Lines" crooner Robin, 36, while Crystal was adorned in a flesh-colored dress - similar to the latex two-piece bikini worn by Miley - and put her blonde hair into pigtails like the "Wrecking Ball" hitmaker.
Crystal shared a humorous picture of their costumes on her Instagram account, which shows her bending over in front of her husband with her tongue sticking out. The blonde beauty also has a large foam finger on display.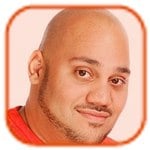 Posted by Andru Edwards Categories: Movies, Television, Parties, Rumors
Michael Lohan says Lindsay Lohan's friends shouldn't drink in front of her.
The troubled actress' father has warned her pals not to consume alcohol when they're out with Lindsay and is worried their influence might make the recovering alcoholic's sobriety resolution waver. Michael told the New York Daily News newspaper's Confidenti@l section, "She's absolutely fine. She's always great, she's up early every day and I'm happy that she's sober. If [her friends] care about her, they won't drink in front of her."
Lindsay - who completed a 90-day court-ordered stint in rehab this summer - was followed by Oprah Winfrey's OWN network for an eight-part series about her life after treatment, which earned her a massive $2 million pay check. However, the 27-year-old star was spotted on a night out at Sing Sing Karaoke bar in New York City's East Village with some girlfriends - and a male model, thought to be rumored boy toy Liam Dean - on Monday. According to Confidenti@l, Lindsay tried to start a verbal fight and refused to leave at closing time, staying until nearly 6am. While Lindsay did not drink any alcohol herself, her friends finished an entire bottle of Jameson whiskey.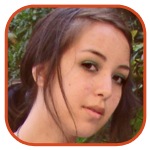 Posted by Robin Paulson Categories: Movies, Television, Dating, Parties
It's official: Amy Poehler and comedian Nick Kroll are dating!
Though there has been much gossip and speculation regarding whether or not the pair were truly an item, the Parks and Recreation co-stars made a public appearance together last night at a gala in Hollywood.
Poehler - who split from her husband of 9 years, Will Arnett, back in September - is claimed to have been "inseparable" from Kroll throughout the event, where Mel Brooks was honored and given AFI's 41st Lifetime Achievement Award.
"Things are going well. They have a lot of fun together obviously and are both real big fans of each other," a friend close to the couple said.
Does this mean that we'll be seeing more of The Douche on Parks and Rec?
Read More
| Us Weekly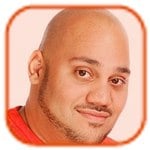 Posted by Andru Edwards Categories: Music, Television, Celebrity Babies, Pregnancies, Parties
Kanye West will attend Kim Kardashian's baby shower on Sunday.
Although the "Power" rapper was initially reluctant to attend the female only bash, he now plans to make an appearance with Lamar Odom, who is married to Kim's sister Khloe and Scott Disick, the partner of her other sibling Kourtney.
"It's girls only but Kanye will come at the end. But then I think Scott [Disick] and Lamar [Odom] might bring Kanye. That might happen at the end. That's what we were all deciding. Because Kanye says he feels a little weird for him to be the only guy at it. I think if all the guys come at the end, it's good," Khloe told Ryan Seacrest.
It was previously claimed Kim, 32, had begged 35-year-old Kanye to attend, but he was uncomfortable with the idea.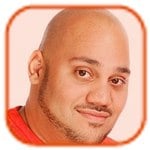 Posted by Andru Edwards Categories: Music, Hook-ups, Parties, Rumors
Katy Perry flirted with John Mayer at a barbecue bash on Monday.
The 28-year-old "Firework" singer - who split from the 35-year-old singer/songwriter for the second time in March - invited him to celebrate Memorial Day with her and several other friends at her new Hollywood Hills home, where they appeared to be back together. "They seem to be back together -- or back together-ish. They were very flirty and having a really good time together. They have good chemistry," a source said. Another eyewitness added, "They were definitely friendly."
Other guests at the party included Girls star Allison Williams and her boyfriend Ricky Van Veen, who were spotted on double dates with Katy and John in the past. Comedian Mindy Kaling, BJ Novak, 2 Broke Girls star Beth Behrs and Raising Hope actress Shannon Woodward also showed up to toast Katy's new home.
A source previously predicted that the on/off couple might reunite following their split in mid-March. "It's not over until it's over. You have to see how things play out," the insider added.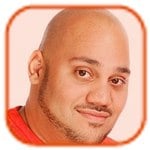 Posted by Andru Edwards Categories: Music, Television, Pregnancies, Parties, Rumors
Kim Kardashian had to beg Kanye West to attend her baby shower because it is being filmed for an E! special.
The Keeping Up With The Kardashians' star - who is expecting her first child in July with the 35-year-old rapper - has allegedly guilted him in to making an appearance at the bash, even though he wants nothing to do with her reality TV show.
A source told gossip website RadarOnline.com Kim had to beg Kanye "to stop by the baby shower which is taking place on June 2. The baby shower will be filmed for Keeping Up With The Kardashians, and he just doesn't want to appear on the show at all, period. Kim nagged him until he agreed when she said it would look really bad if he didn't show up. Kanye thinks it's silly to even go to the baby shower since he will be the only man there. He will be there for less than ten minutes, tops. It was important to Kim that he go, so he agreed."
Click to continue reading Kim Kardashian Begs Kanye West to Attend Baby Shower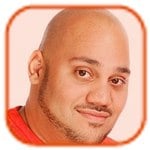 Posted by Andru Edwards Categories: Movies, Hook-ups, Clothing, Style, Parties, Rumors
Cara Delevingne has reportedly turned down Leonardo DiCaprio.
The 26-year-old model is said to have snubbed the 38-year-old actor at the afterparty for his latest movie The Great Gatsby in Cannes, France, last week, and rejected his invitation to attend a private celebration.
"Normally all Leo has to do is look at a girl and they fall at his feet. Though Cara was having none of it. He spent the night chasing after her and essentially she blew him out. They spoke and he was pretty forward inviting her to a party back at his suite. They swapped numbers but that was it," a source said.
The British beauty is said to have turned down Leonardo - who has previously dated models including Gisele Bundchen, Bar Refaeli and Erin Heatherton - because she felt the 18-year age gap between them was too much. "He tried every trick in the book and apparently kept lunging for her but she kept dodging them. Everyone is howling at the fact she actually knocked back the biggest actor in the world. She thought he was too forward and too old," the source added.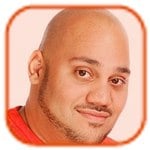 Posted by Andru Edwards Categories: Movies, Engagements, Parties
Liam Hemsworth staved off advances from a bevvy of beautiful women at the Cannes Film Festival this weekend.
The hunk - whose engagement to Miley Cyrus appears to be back on - was at the event in Southern France promoting Hunger Games: Catching Fire and had to dodge a number of inventive attempts to get his attention.
A source told the New York Post newspaper that at an exclusive JW Marriott party women were "tossing ice cubes and other little items, including red lipstick, at him and his table to get his attention." Liam also "caused a riot upon entering the Belvedere party swarmed by eager girls." However, the star remained in control, with the source adding, "It was definitely a guys' night out as Liam held court with his agent and manager."
As well as partying and attending the premiere of Hunger Games: Catching Fire, alongside co-stars Jennifer Lawrence and Sam Clafin, Liam, 23, was seen at the premiere of Jimmy P. (Psychotherapy of a Plains Indian).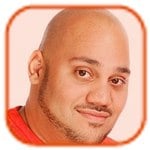 Posted by Andru Edwards Categories: Movies, Parties, Features
Isla Fisher was once mistaken for her husband Sacha Baron Cohen's daughter.
The petite Great Gatsby actress - who wed the comedian in 2010 after an eight-year romance - was mortified when a party host mistook her for the funnyman's teenage daughter at one of her first ever Hollywood parties. Isla, 37, recalled, "When I first came to Hollywood, I went with Sacha to a very big party for Lost In Translation. When we pulled up, everyone you could imagine was in this room, Warren Beatty, Jack Nicholson, Dustin Hoffman... This lady came straight up to me, introduced herself as Colleen and then turned to me and said, 'Come with me, I've got something to show you.' I'm thinking, 'Oh my God. I'm so excited.' So she takes me away from Sacha and opens this door and there's this giant pink room covered in kids' posters and there in the middle is a group of 14-year-old girls and she said, 'Everybody, this is Sacha's daughter,' and asked me if I wanted a soft drink. Clearly I should have worn more make-up!"
Isla has since settled down with Sacha and the couple have daughters Olive, five, and Elula, two, and the 37-year-old actress admits becoming a parent is one of the best things in life. " think the most romantic thing you can ever do is to make a family with someone. I love being a mum and it's my favorite topic personally, but professionally I hate talking about it," she added.
© Gear Live Media, LLC. 2007 – User-posted content, unless source is quoted, is licensed under a Creative Commons Public Domain License. Gear Live graphics, logos, designs, page headers, button icons, videos, articles, blogs, forums, scripts and other service names are the trademarks of Gear Live Inc.