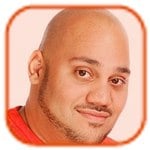 Posted by Andru Edwards Categories: Music, Dating, Parties, Rumors
Katy Perry is falling madly in love with John Mayer.
The "Wide Awake" singer was spotted being very affectionate with the "Half Of My Heart" singer at a joint birthday bash for Hello Giggles blogger Sophia Rossi and New Girl co-creator Liz Meriwether on Saturday night, and insiders say she is "obsessed" with him now they are "full on dating."
"John had his hand on Katy's back a lot, and they were kissing and holding hands," a fellow party guest said.
The couple's date at the party - which was also attended by A-listers Jon Hamm, Mindy Kaling, Nicole Richie, Shannon Woodward and Zooey Deschanel - is just the latest in a string of romantic high profile outings for the duo since they rekindled their romance in September following a brief split in August. A source previously revealed that they barely acknowledged other guests at Katy's 28th birthday party last month because "they were in a world of their own."
Click to continue reading Katy Perry Is "Obsessed" with John Mayer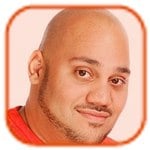 Posted by Andru Edwards Categories: Music, Style, Parties, Rumors
Lady Gaga is asking Pippa Middleton for tips on how to act like a royal. The pop singer reportedly wants the socialite - sister to the Duchess of Cambridge, who is married to Britain's Prince William - how to conduct herself with more grace, after reading her new book on party planning, Celebrate.
"Gaga is obsess­ed with the royal family and espec­ially with Pippa. She was so desperate to get her hands on Pippa's Celebrate book she had aides ship it to her via courier to Puerto Rico where she was performing earlier this week. She hopes it will help her throw better parties and teach her how to be more like a member of the royal family," a source told The Daily Star.
Click to continue reading Lady Gaga Asks Pippa Middleton for Royal Tips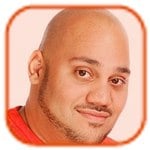 Posted by Andru Edwards Categories: Television, Drugs, Parties, Rumors
Charlie Sheen is allegedly back on drugs.
The Anger Management star - who has been in rehab five times and last hit the headlines for his erratic behavior in 2011 - has reportedly been spending up to $2,000 a day on cocaine over the past eight months.
"For at least the last eight months or so Charlie has been having a quarter to half an ounce of cocaine delivered to him every single day and was spending nearly $2,000 a day on drugs. Sometimes he'd even get two to three quarters of cocaine in one day," a source said.
The 47-year-old former Two And A Half Men actor - who is a father-of-five - is also said to be spending a huge amount of money on prostitutes and allegedly even paid for one of his favorite girls to undergo cosmetic surgery and bought her a new car.
Click to continue reading Charlie Sheen Allegedly Back on Drugs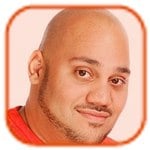 Posted by Andru Edwards Categories: Movies, Music, Child Stars, Parties, Rivalries, Rumors
Katy Perry appears to have mended her friendship with Kristen Stewart.
The "Part of Me" singer - who reportedly supported close pal Robert Pattinson and encouraged him to move on after the Twilight Saga hunk was left devastated when Kristen cheated on him with married director Rupert Sanders - was spotted celebrating her birthday with the Snow White And The Huntsman actress on Friday night.
A source told gossip website Just Jared that the popstar donned a Twilight style vampire costume to celebrate with Kristen and a number of other friends including on-again boyfriend John Mayer at a Los Angeles costume party in The Magic Castle ahead of her 28th birthday on Thursday.
The event marked the first time Katy and 22-year-old Kristen have been spotted together in public since the cheating scandal broke in August and reports hinted that Katy had sided with Robert prior to his and Kristen's reconciliation.
Click to continue reading Katy Perry Mends Friendship with Kristen Stewart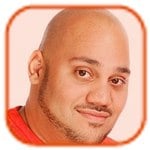 Posted by Andru Edwards Categories: Music, Dating, Parties, Paparazzi Photos
Rihanna and Chris Brown were spotted enjoying a cozy public date on Saturday night.
The on-again/off-again couple - who recently reconciled even though 23-year-old Chris is still on probation for abusing the "Diamonds" singer in 2009 - attended their first public event together where they were spotted hugging and kissing.
A source told HollywoodLife.com that 24-year-old Rihanna took a break from recording her new album Unapologetic - which is set to be released next month - to join the "Turn Up The Music" singer at his Qubeey launch party at Playhouse nightclub in Beverly Hills, California on Saturday night.
The Qubeey Channel is Chris's new customized online channel that will enable his fans - whom he calls "Team Breezy" - to get more exclusive access to the singer's life through photos, videos and personalized messages.
The couple were also spotted enjoying drinks and sharing a cigarette together at the event before leaving separately. Friends say Rihanna is happier and more focused on her work since they got back together.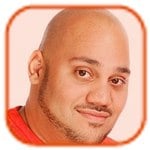 Posted by Andru Edwards Categories: Music, Television, Parties, Where Are They Now?
Heidi Montag has inked a deal with a strip club. The 25-year-old ex-reality TV star - who is living with her husband Spencer's parents rent-free after going broke last year - has signed a lucrative deal to appear at the Crazy Horse III strip club in Las Vegas later this month.
But the former Hills star won't be baring her own surgically enhanced assets on stage on October 19, according to US gossip website TMZ. The aspiring blonde popstar - who underwent 10 plastic surgery procedures in one day in 2010 in an effort to perfect her body - has been hired to host the club's third anniversary bash.
A source confirmed her husband Spencer Pratt, whom she married in April 2009, filed for divorce from in July 2010 and then reunited with less than a month later, will accompany her to the event. Heidi will take to the stage during the event but will not remove any clothing.
Click to continue reading Heidi Montag Not Becoming a Stripper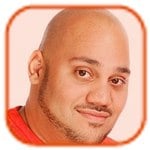 Posted by Andru Edwards Categories: Movies, Music, Divorce, Parties
Katy Perry is planning a divorce party.
The "Part of Me" singer - whose divorce from Russell Brand was finalized in July - would have been celebrating her second wedding anniversary on October 23 so instead of getting upset about it, she is planning to threw a huge bash, which will also mark her 28th birthday.
"Katy has been dreading October 23 for weeks now and has been trying to think of ways to turn it into something positive. It's her birthday two days later and the last thing she wanted to do was spend that week depressed and miserable, which would then mean not doing anything to celebrate her birthday. Her pals have been persuading her to have a huge party or go to Vegas for a few days but Katy decided on throwing a small gathering at her home. She has decided to call it her divorce party and it will be a day of doing what she loves with her favorite people," a source told The Sun.
Katy is now dating singer John Mayer, while funnyman Russell has been linked to a string of different women.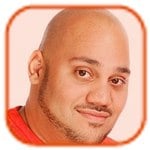 Posted by Andru Edwards Categories: Music, Parties, Rumors
Rihanna reportedly vomited at her VIP table on a night out in Las Vegas.
The singer was partying with pals at the 1 OAK nightspot in the city after her performance at the iHeart Radio festival over the weekend when the celebrations became too much for her and she struggled to control herself before throwing up into a napkin.
"She threw up in a napkin. The guy with her handed her a white towel to clean up," a source told The Sun. However, the incident didn't ruin the 24-year-old star's night as she carried on and was later spotted heading to notorious strip club Spearmint Rhino.
Click to continue reading Rihanna Accused of Throwing Up in Nightclub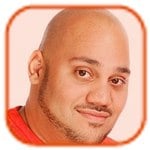 Posted by Andru Edwards Categories: Movies, Television, Child Stars, Parties, Rumors
Lindsay Lohan has been accused of trashing Elizabeth Taylor's dressing room trailer.
Angel Alger, the owner of the so-called love nest - where the late actress' romance with Richard Burton started - claims the blonde star and the makers of TV movie Liz & Dick, which sees Lindsay play the Hollywood icon, caused up to $100,000 worth of damage when Silver Screen Pictures loaned the property. Angel - who used $50,000, her life savings, to purchase the 38-foot trailer in June - also alleges there were items missing when the love nest was returned to her and says there were cigarette burns on the furniture and fabric as well as on a picture of Elizabeth.
"I was specifically told that it would come back in pristine condition and in even better condition than it was at that time. I did not get to enjoy using the lavish French phone that she used or even her personal hair brush that probably still had some of her hair in it," she told CNN.
Click to continue reading Lindsay Lohan Accused of Wrecking Elizabeth Taylor's Trailer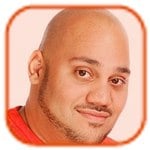 Posted by Andru Edwards Categories: Movies, Child Stars, Birthdays, Meltdowns, Parties, Rants, Rivalries, Rumors
Lindsay Lohan had an "embarrassing" angry rant on Tuesday night.
The 26-year-old actress reportedly had a public meltdown and was asked to leave Hollywood hotspot Bootsy Bellows when she refused to share the V.I.P. area with Clint Eastwood's daughter Francesca.
"Francesca was celebrating her birthday with around a dozen friends in a private area when Lindsay came over and started screaming that Francesca should leave. She was yelling, 'I'm a star, she's a nobody, get her out of here!' One poor guy came over and tried to calm [Lindsay] down and she acted aggressively. At that point the security told her to leave and it was totally embarrassing. She is acting like some bad 80s film star, and it is hard to watch because she needs help," one onlooker told Us Weekly.
The troubled starlet left the venue in a rage after her showdown with the E! reality star and almost caused a scene outside as she zoomed off in a friend's car. "Lindsay's friend was driving and they sped out and almost hit one of the valet guys," a party-goer said.
© Gear Live Media, LLC. 2007 – User-posted content, unless source is quoted, is licensed under a Creative Commons Public Domain License. Gear Live graphics, logos, designs, page headers, button icons, videos, articles, blogs, forums, scripts and other service names are the trademarks of Gear Live Inc.