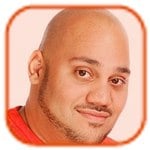 Posted by Andru Edwards Categories: Music, Drugs, Drunk, Parties
Drake has confessed he has taken drugs to cope with the pressures of fame. The rapper was catapulted to stardom in 2010 after his debut album Thank Me Later went to number one in America, but he has revealed his career comes at a price as he feels an '"overwhelming stress" as an artist and he has taken substances "in moderation" to relax.
"Have I sipped codeine before? Yeah, of course. Have I smoked weed? Yes. Do I drink wine? Yes. But do I do it excessively? No. I'm not a reckless guy. I do it all within moderation," he told The Guardian.
Although he is completely in control of his life, the 25-year-old musician - who has collaborated with the likes of Rihanna, Nicki Minaj and Lil Wayne - can understand why lots of stars do go off the rails: "You get artists who go crazy and don't know how to handle it. There are people who have killed themselves. There's the overwhelming stress, how tired you are, the weight on your shoulders of going out and giving 18,000 people entertainment ... It's a lot of pressure."
Click to continue reading Drake Uses Drugs to Cope with Fame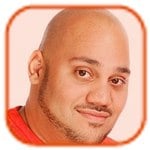 Posted by Andru Edwards Categories: Movies, Legal Issues, Parties, Rumors
Lindsay Lohan celebrated the end of her probation with a party that lasted until 2am.
The troubled actress - who was advised by Judge Stephanie Sautner to curb her partying ways when she was officially released from her probation yesterday - was joined for a meal in the penthouse suite of Los Angeles' Chateau Marmont hotel by 45 friends and family members, with the guests not leaving until the early hours of this morning.
"Lindsay's guests ate paella and watched Elizabeth Taylor's Who's Afraid Of Virginia Woolf? Lindsay was in an extremely good mood and grateful to be off of formal probation," a source told RadarOnline.com.
While alcohol was served at the party, Lindsay - who has endured several stints in rehab - did not indulge in any. "The party went until around 2 am. Alcohol was being served in moderation but Lindsay wasn't seen drinking. It's just rather strange that Lindsay chose to have the party at the hotel, especially after what the judge said to her in court. Lindsay would have been much smarter to have just had a few people over to her house, but that isn't her style, and she just loves the privacy and security that Chateau Marmont offers her," another guest said.
Click to continue reading Lindsay Lohan Celebrates End of Probation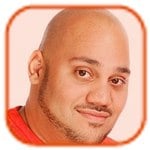 Posted by Andru Edwards Categories: Movies, Music, Divorce, Parties, Rumors
Katy Perry "bolted" out of a London nightclub when she heard Russell Brand was about to arrive.
The "Part of Me" singer was enjoying an evening at Mayfair hangout Mahiki in a private room, but when someone told her Russell - who split from Katy after 14 months of marriage in December 2011 - was on her way, she quickly left so as to avoid an "awkward run-in."
"She wanted to spend the night singing in the room as it's where her best friend Rihanna normally comes to play when she's in town. Katy was having a great night but bolted out of the door when one of her sidekicks stunned her by telling her Russ was about to turn up. Rather than risk an awkward run-in, Katy didn't take any chances and ordered everyone to move on to a club in Chelsea instead," a source said.
However, the 27-year-old pop beauty needn't have worried as Russell was in the US, where he is facing legal woes after he threw a photographer's iPhone into an office window in New Orleans, where he is filming a new movie.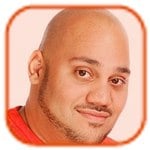 Posted by Andru Edwards Categories: Music, Television, Engagements, Pregnancies, Parties
Snooki's Jersey Shore co-star Ronnie Magro believes she has "grown up."
The 24-year-old star used to be known for her drinking and hard partying ways, but having recently announced she was pregnant and engaged to Jionni LaValle, Ronnie believes she is now a very different person.
"It's a different Snooki. She's doing really good. She's not drinking. She's got her act together and I'm really happy for her. Over night she's like this wild, crazy Snooki and now she's pregnant and engaged and growing up," he said.
Not only has she given up drinking, but Ronnie claims Snooki - real name Nicole Polizzi - has become keen on healthy eating: "She said she's feeling good. Not too much morning sickness. She's actually eating healthy. The fact that she likes to have a good time has nothing to do with what kind of parent she's going to be. It's her life and whatever's going to make her happy at the end of the day."
Click to continue reading 'Grown Up' Snooki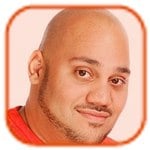 Posted by Andru Edwards Categories: Music, Kind Acts, Parties
Adele reportedly refused to sign a record deal because she was too busy planning her birthday party.
The "Someone Like You" singer wanted to celebrate her 18th birthday with a bash to remember and refused to let the offer of a contract get in the way, according to school friend Allan Rose.
"It was typical Adele. Her pals were more important," he said.
Allan met Adele at the BRIT school - which also counts Jessie J, Amy Winehouse and Leona Lewis amongst its past pupils - where he says everyone knew she was destined for great things: "It was clear she was going to be a star. Some people were that step above everyone else, and Adele was one of them. She was just naturally musically gifted."
Click to continue reading Adele 'Chose Party Over Record Deal'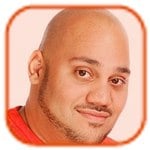 Posted by Andru Edwards Categories: Television, Engagements, Pregnancies, Parties
Snooki has celebrated her recent engagement and pregnancy with a surprise party.
The Jersey Shore star - real name Nicole Polizzi - was treated to a bash at fiance Jionni LaVelle's parents' house in East Hanover, New Jersey. Snooki's castmate and best friend Jenni "JWoww" Farley and her fiance Roger Matthews arrived with a large box - believed to be containing a cake - in tow, while her parents, Andy and Helen Polizzi, brought a bouquet of flowers, a balloon reading "congratulations" and various other gifts with them.
Despite her parents' apparent joy at impending grandparenthood, the 24-year-old reality TV star - who has been dating Jionni for around 18 months - admitted her dad was initially "upset" when she told him she was expecting a child: "My dad was upset. He said, 'You have your whole life ahead of you'. He came around eventually, and now he can't wait for the baby. My mom is so happy for me," she said.
Snooki's Jersey Shore co-stars seem thrilled at the prospect of her becoming a mother.
Click to continue reading Snooki Receives Surprise Engagement Party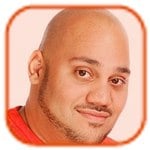 Posted by Andru Edwards Categories: Music, Parties
Kanye West has upset Britain's royal family.
The rapper was reportedly the subject of a number of complaints from unspecified members of the monarchy who were infuriated by the star playing his music too loudly in his $4,300-a-night suite at London's Lanesborough Hotel - which is near Buckingham Palace - where he has been living with members of his entourage including Common, Pusha T and Big Sean.
"We went to London and we were right next to the Buckingham Palace and the royal family. There were members of the royal family staying below us. Kanye had rented out the top floor and we was banging that b***h out. Every room was a studio. The royal family below were complaining like, 'We got all this loud-ass rap music above us and weed smoke.' They paid all this money and you don't expect to get these kind of complaints," Kanye's protégé Big Sean told The Sun.
Despite the complaints, Kanye hasn't spent all his time in the hotel. Last month, he joined in the Jack the Ripper tour, which takes place in London's East End area and retraces the footsteps of the notorious and still unidentified serial killer from the late 1800s.
Click to continue reading Kanye West Upsets Royal Family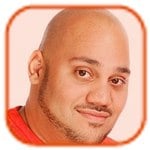 Posted by Andru Edwards Categories: Music, Dating, Hook-ups, Child Stars, Parties, Rumors
Prince Harry reportedly wants a date with Katy Perry.
The second in line to the throne apparently hopes to sign the "Firework" singer up for the Queen's Diamond Jubilee concert so that he can make his move. Harry, 27, is even said to have turned to event organizer and Take That star Gary Barlow to help get 27-year-old Katy - who is back on the market after splitting with husband Russell Brand - on board.
Click to continue reading Prince Harry 'Wants a Date With Katy Perry'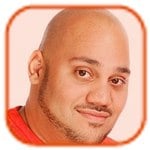 Posted by Andru Edwards Categories: Movies, Television, Break-ups, Dating, Parties, Rumors
Elle Macpherson has reportedly split with Jeff Soffer.
The 47-year-old supermodel - who got with the property billionaire in 2009 following her 2005 split from fiancé Arpad Busson - is believed to have recently called time on their relationship. According to a source, the strain of the Fontainebleau hotel group owner's $635 million legal business battle played a part in the demise of their romance.
"They were dating but it was rather on and off. She used to visit Jeff in Miami but they didn't spend Christmas together - she went home to Australia instead. She was due to go to an art festival in December with him but cancelled," the insider told the Daily Mail.
Meanwhile, Elle's ex Arpad - with whom she has sons Arpad, 14, and Aurelius, nine - is expecting a child with Kill Bill actress Uma Thurman. "There's a part of her that never really got over Arpad. But she's concentrating on moving on from Arpad and now Jeff too," the source added.
Click to continue reading Elle Macpherson 'Splits With Boyfriend'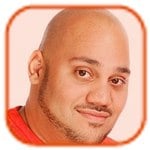 Posted by Andru Edwards Categories: Movies, Music, Break-ups, Dating, Divorce, Hook-ups, Parties, Rumors
Sir Elton John wants to set Katy Perry up with a new man at his Oscars party tomorrow.
The "Rocket Man" singer is hosting his annual post-Academy Awards bash and is setting up a special singles table, where the likes of Katy - who split from husband Russell Brand in December - can cast their eyes over any eligible hunks.
Heidi Klum - who split from husband Seal in January - and Kim Kardashian - whose marriage ended in October - are also set to be on the table.
"Elton wants this year's party to go with a swing, and be more fun and raucous than in previous years. It was his idea to invite some of the highest profile, newly-single female celebs in town. He thinks it's a great way to put a smile back on their faces - and hopefully land them new men. He got in touch last month to personally offer Heidi and Katy his support, and invite them to his bash. Kim Kardashian also reckons she is ready to start dating again, so it could be a lively evening," a source told the Daily Mirror.
And Elton and his film producer husband David Furnish already have a few men in mind: "They will be given fantastic tables, right beside Elton and his husband David. And they have been told there will be scores of hot, eligible - and straight - young men there. David has one or two director pals who are very interested and Elton is keen to fix them up," the source added.

© Gear Live Media, LLC. 2007 – User-posted content, unless source is quoted, is licensed under a Creative Commons Public Domain License. Gear Live graphics, logos, designs, page headers, button icons, videos, articles, blogs, forums, scripts and other service names are the trademarks of Gear Live Inc.