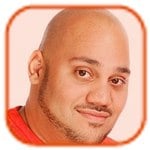 Posted by Andru Edwards Categories: Celebrity Babies, Pregnancies, Style
Alessandra Ambrosio is having a boy. The Victoria's Secret model announced in December she was expecting her second child with fiancé Jamie Mazur, and has now confirmed the baby will be a boy because she couldn't keep it secret any longer.
"We really tried to keep it a surprise but we were too anxious! Soon, we will have a little boy to rock our world!!(sic)" she wrote on Facebook.
The 30-year-old beauty - who already has three-year-old Anja with Jamie - has recently pledged to be back at work soon after having the child:
"I already have jobs planned for afterwards so hopefully will be back in shape! I told my booker and my manager, 'I know I have a job to do, so just book the jobs and hopefully it'll be fine.' I only have a few more jobs to do before I have the baby - all editorial, no more catwalk now - and then I hope to be back in London for the opening of the Victoria's Secret store in July. I should definitely be back for the next Victoria's Secret show - I have quite a while until then."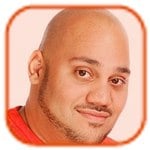 Posted by Andru Edwards Categories: Movies, Celebrity Babies, Pregnancies
Bruce Willis has become a father for the fourth time.
The 57-year-old actor and spouse Emma Heming Willis are "overjoyed" at the arrival of Mabel Ray Willis, who was born yesterday, his representative has confirmed. Both Emma and Mabel Ray - who weighed in at 9lb 1oz - are said to be doing well.
Bruce had previously claimed he was indifferent to having children with Emma - whom he married in March 2009 - as the only thing that mattered was being with her: "I'd like to have a thousand more children, or zero more children. It doesn't matter. Emma makes me feel great."
Bruce also revealed how meeting and falling in love with the British lingerie model turned his life around.
"I'm the happiest I've ever been and this comes after a long period of being kind of lonely, even though I tried to convince myself I was enjoying my life. Before I met Emma I was very pessimistic about finding that special woman with whom I would want to spend my life with. I thought it would be difficult for someone like me, who is well known, to find a woman who didn't have an agenda and who just wanted to be with me because they loved me, pure and simple."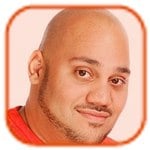 Posted by Andru Edwards Categories: Movies, Celebrity Babies, Pregnancies
Maggie Gyllenhaal is expecting a baby girl.
The 34-year-old actress and husband Peter Sarsgaard will welcome their second child - a sibling for five-year-old daughter Ramona - into the world some time this spring, and while they have now disclosed the gender of the tot, they are not planning to reveal exactly when it is due because they don't want to attract too much attention.
"I hope [people] don't make an issue of it this time. I have to think about that stuff," Maggie explained.
The Hysteria actress admitted she feels "so pregnant" right now and, after making a serious of public appearances before she announced she was expecting another baby, she is relieved she doesn't have to keep the news secret any more.
"'I find it difficult to pretend you're not pregnant, which I had to do. I didn't let anyone know until three and a half months this time. I went to film festivals. I'm throwing up in the bathroom and having to keep pretzels in my purse, and having to fit into dresses."
Peter recently revealed he and Maggie had been "trying out" names for the baby: "It's the nice thing about knowing the gender of a child; you don't have to call it 'it,' which gets really weird after seven months in. So we've been trying out a few names, but nothing solid."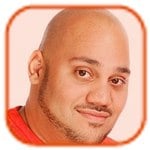 Posted by Andru Edwards Categories: Movies, Television, Celebrity Babies, Pregnancies, Rumors
Megan Fox is reportedly pregnant.
The 25-year-old actress is said to be expecting her first child with husband Brian Austin Green and the couple are thrilled with the happy news.
"They just found out and are incredibly excited," a source told Star.
Megan and Brian had kept the news to just close family and friends something they have found difficult because they are so excited about the baby. "It's still early, so they are only telling close friends and family members," the source added.
The Friends with Kids star has already had lots of parenting practice as she is stepmother to Brian's nine-year-old son Kassius, his child with actress Vanessa Marcil. "Megan has become a great stepmom, and Brian knows she'll be wonderful with the baby. She has really grown in the past couple of years ... her family comes first," the source said.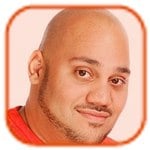 Posted by Andru Edwards Categories: Movies, Television, Dating, Celebrity Babies, Pregnancies
Jon Hamm believes he would be a "terrible" father.
The 41-year-old Mad Men actor and partner of 14-years Jennifer Westfeldt have never tried for children - and with good reason according to Jon.
"I'd be a terrible father! I see my friends who have children and I'm like, 'Dude, how are you even upright, much less here at work at 6am?'" he said.
But he admits having a soft spot for his co-star January Jones' six-month-old son Xander. "Xander is cute as a button!" he told Us Weekly.
Jennifer, 42 - who is currently starring alongside Jon in Friends with Kids, which she also directed - has similar ideas when it comes to parenthood: "I've thought about this a lot lately. I never thought I'd be this age and not have kids. But my life has also gone in a million ways I never anticipated. I kept feeling like I'd wake up with absolute clarity, and I haven't. And we have a pretty great life together. The chance that we'll regret it doesn't seem like a compelling enough reason to do it. I may wake up tomorrow with that lighting bolt, and I'll have to scramble to make it happen."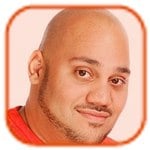 Posted by Andru Edwards Categories: Television, Celebrity Babies, Pregnancies
Tori Spelling is pregnant with her fourth child.
The former Beverly Hills 90210 star has announced she is expecting another baby with husband Dean McDermott, which will be a little brother or sister for Liam, five, Stella, three, and five-month-old Hattie.
"Dean, Liam, Stella, Hattie, and I are beyond thrilled to announce that another little McDermott is on the way! We feel truly blessed that another angel has found us. Love, Tori xoxo," she said, writing on her website.
Tori - who married Dean in May 2006 - has made no secret of her desire to have a large family and said soon after Hattie's birth that she wanted another one. "People say, 'Oh my God, it's utter chaos after two.' But it's not, it's great. You lost your mind after the second one, so the third fourth and fifth, it's like you're so far gone, it's just kind of the same," the 38 year-old reality star said.
Click to continue reading Tori Spelling Pregnant with Fourth Child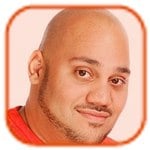 Posted by Andru Edwards Categories: Movies, Engagements, Weddings, Pregnancies, Rumors
Drew Barrymore wants to wed before she gives birth.
The 37-year-old Going the Distance actress - who is expecting her first child with fiancé Will Kopelman - reportedly wants to say "I Do" this summer before their little one arrives.
"She wants to marry Will fast. Not just because she's pregnant but because she loves him and wants to be married before the baby is born. Drew's checking out dresses that will fit her then," a source told Life&Style.
Having been previously been married to comedian Tom Green and British bar owner Jeremy Thomas, the former child star - who entered rehab aged just 13 - admits she is enjoying the "stability" of her relationship with Will: "It's just the best! We go on group trips and spend holidays together - there's a lot of love! And that is really nice and very different from the way I grew up, which was more unstable and inconsistent, with a lot of highs and lows. It's funny, when I was younger, I used to say I'd hate a flat line - that I want the ups and downs, the roller coaster. But I'm actually really enjoying the flat line."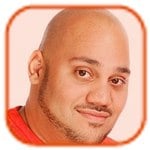 Posted by Andru Edwards Categories: Sports, Television, Celebrity Babies, Pregnancies
Hilary Duff has given birth to a baby boy.
The singer-and-actress and her husband Mike Comrie welcomed son Luca Cruz Comrie into the world on Tuesday, and the couple are thrilled with the new addition to their family.
"Welcome to the World Luca Cruz Comrie! Tuesday evening, we became proud parents of a healthy 7 pound 6 ounce beautiful boy. We are overjoyed and feel like the luckiest parents in the world," said Hilary, writing on her Twitter page.
Hilary, 24, was thrilled when she found out she was pregnant and admitted she couldn't wait to meet her son: "People keep saying to me, 'Sleep right now. Get your sleep!' I keep saying, 'I just want the baby here! I want to play and I'm ready to see what he looks like.'"
(FYI - You can also follow VIP Breakdown on Twitter.)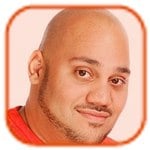 Posted by Andru Edwards Categories: Music, Celebrity Babies, Pregnancies
Nicki Minaj wants children within the next 10 years.
The "Super Bass" singer is keen to find the right man to settle down and start a family with and would like it to happen sooner rather than later.
"In 2022, I'll definitely be married and I'll definitely have my two children. I might have three, but I do want at least one boy," said the 29 year-old singer.
Nicki says she is keen to have a little boy because she has always been close to her younger brother. When asked by Complex magazine about why she'd prefer a son to a daughter, Nicki said, "Yeah 'cause you think I'm going to dress her up in wigs. No. A baby boy. Because, I'm so attached to my little brother and I felt like that was my real son. And boys, they're just so, I don't know, my heart just melts when I see them."
Nicki also revealed how she is a "pessimist" and doesn't have time to appreciate the good things that have happened to her: "I happen to be a pessimist, and maybe that's a good thing because I don't stop to smell the roses - which is not a good personal thing. I don't stop and enjoy those moments. Always on to the next and never in the moment."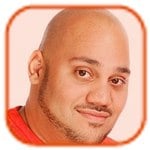 Posted by Andru Edwards Categories: Movies, Pregnancies, Rumors
Reese Witherspoon is pregnant.
The This Means War actress - who already has two children, Ava, 12, and Deacon, eight, from her first marriage to Ryan Phillippe - is expecting a baby with second husband Jim Toth after trying for some time.
"Reese and Jim have been trying to get pregnant. Reese is right around 12 weeks but is not planning to announce it," a source told US Weekly.
Reese, 35, married CAA agent Jim, 41, in March 2011 after dating for just over a year and friends say the pair are thrilled to be adding to their family and have started to break the news to their close friends. "The timing is right. She's so happy!" a source said.
When previously asked about the possibility of having more children, Reese said, "I would love that. I'm really happy. I feel really good and I'm at a really good place in my life."
Click to continue reading Reese Witherspoon is Pregnant
© Gear Live Media, LLC. 2007 – User-posted content, unless source is quoted, is licensed under a Creative Commons Public Domain License. Gear Live graphics, logos, designs, page headers, button icons, videos, articles, blogs, forums, scripts and other service names are the trademarks of Gear Live Inc.