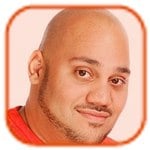 Posted by Andru Edwards Categories: Sports, Pregnancies, Drugs
Mike Tyson claims to have gotten a prison officer pregnant when he was in jail.
The 45-year-old retired boxer - who served three years of a six-year prison sentence for rape in 1992 and returned to jail for nine months in 1998 following a road rage conviction - revealed the woman in question did not have the child, but he refused to elaborate on any other details.
"I didn't talk about getting a prison official pregnant. Oh yeah. In prison, stuff happens. But she had no baby," he said when asked by ESPN host Rick Reilly what he has left out of his one-man show Mike Tyson: Undisputed Truth.
Former heavyweight champion Mike - who has eight children - also discussed the many drugs he used to take, describing the substances, both legal and prescription, as his "little friends."
"I just liked morphine, but I had to take a lot of it because it didn't stay in your system for a long time. And I'd have my cocaine, and I had my marijuana, and I had my Cialis and Viagra and my little friends all sitting there," he said.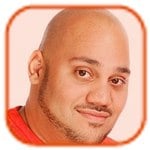 Posted by Andru Edwards Categories: Television, Pregnancies, Birthdays
Kourtney Kardashian suffered a claustrophobia attack as she arrived at Los Angeles International Airport.
The reality TV star - who is currently pregnant with her second child - started to get anxious while she was going through customs at LAX and had to take deep breaths to calm her down.
"Wow claustrophobia attack in customs at the airport. Not fun. Ahhhhh deep breath! (sic)" she wrote on her Twitter. However, Kourtney - who has two-year-old son Mason with her partner Scott Disick - soon recovered and celebrated her 33rd birthday yesterday with a takeaway burger.
"Just had IN N OUT for the first time! Can u believe it?! I asked @ScottDisick to get it for me tonight for a relaxing birthday din din. Yum. (sic)" she wrote. She also thanked everyone for their well wishes on her special day, saying, "Thank you all so much for the birthday wishes! Love u all so much! (sic)"
Click to continue reading Kourtney Kardashian Suffers Claustrophobia Attack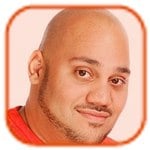 Posted by Andru Edwards Categories: Movies, Television, Pregnancies
Anna Paquin is pregnant.
The 29-year-old actress and her husband Stephen Moyer - who already has two children, 12-year-old son Billy and 10-year-old daughter Lilac, from previous relationships - will welcome their first child together into the world this fall, their representatives have confirmed to Entertainment Weekly.
Anna and Stephen, 42, met on the set of True Blood in 2007 and married in Malibu, California, three years later.
Anna has previously admitted she doesn't find it strange having to shoot sex scenes with her spouse for the racy TV vampire drama: "Maybe it should be weird, simulating sex with your husband in front of people. But it's really not. When it's a love scene with someone you actually love it's not, 'Can I touch him here, can I touch him there?' You know what your boundaries are, or aren't I suppose."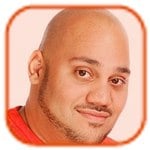 Posted by Andru Edwards Categories: Television, Celebrity Babies, Pregnancies, Photos
Melissa Joan Hart is expecting her third child. The former Sabrina the Teenage Witch star - who turns 36 today - announced the news on Twitter by posting a picture of her visibly pregnant self along with sons Mason, six, Braydon, four, and husband Mark Wilkerson.
"(Early) Happy Birthday to me! And baby makes 3!" she wrote on her Twitter.
A source told Life & Style magazine the Melissa & Joey star could not be happier about the latest addition to the clan. "She's really excited and is starting to show. You can barely tell, but there's a teeny-tiny little bump," the insider said.
Melissa - who married 35-year-old musician Mark in 2003 - had always hoped to have a large family, and has even been looking in to the possibility of adoption. Following the birth of Braydon, she revealed, "We definitely want to add to our family. We're interested in adopting as well. We're just starting to explore that. Since I was little, I knew that I wanted to have children. I'm the oldest of eight kids, and I have always liked the idea of a big family."
(FYI - You can also follow VIP Breakdown on Twitter.)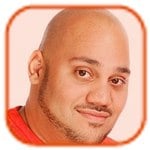 Posted by Andru Edwards Categories: Music, Sports, Celebrity Babies, Pregnancies
Carrie Underwood is not ready to be a mother.
The 29-year-old former American Idol winner - who married hockey player Mike Fisher two years ago - admits neither of them feel the time is right to start a family. "We're both so busy and it would be weird to have that much - you know, there's another person depending on you," she said.
The country singer already has a lot on her plate with pet pooches Ace and Penny - but admits it is not quite the same level of commitment as having a child: "I can leave the babies ... oh crap ... the dogs at the daycare for a couple days if I have to go out of town so it's easy."
With two hectic careers, Carrie and Mike are often separated for long periods, but she believes the time apart is not necessarily a bad thing. "It's so nice to miss him, and it's so nice to be happy every time I see him. We really cherish the time we have together."
Click to continue reading Carrie Underwood Not Ready to Have Kids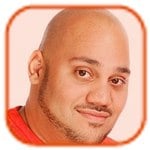 Posted by Andru Edwards Categories: Movies, Dating, Divorce, Celebrity Babies, Pregnancies
Zooey Deschanel admits it is not her "ambition"' to have children.
The New Girl star - whose big sister and Bones actress Emily welcomed baby Henry with husband David Hornsby in September - says that while she loves her nephew, she has no plans to start a family of her own.
"That's never been my focus. My sister was always very motherly, babysitting and stuff. I like kids, and I like being around kids, but it was never an ambition - something, like, I need. I like working. That's what I like doing. I like to work."
Having split with Death Cab for Cutie front man Ben Gibbard in November after just two years of marriage, Zooey also insists dating is off her agenda for now: "Honestly, I'm just going through a divorce, so I don't really think [dating] is something I want to get into now. I don't have time to date. I literally don't have time."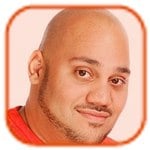 Posted by Andru Edwards Categories: Celebrity Babies, Pregnancies, Style
Alessandra Ambrosio is having a boy. The Victoria's Secret model announced in December she was expecting her second child with fiancé Jamie Mazur, and has now confirmed the baby will be a boy because she couldn't keep it secret any longer.
"We really tried to keep it a surprise but we were too anxious! Soon, we will have a little boy to rock our world!!(sic)" she wrote on Facebook.
The 30-year-old beauty - who already has three-year-old Anja with Jamie - has recently pledged to be back at work soon after having the child:
"I already have jobs planned for afterwards so hopefully will be back in shape! I told my booker and my manager, 'I know I have a job to do, so just book the jobs and hopefully it'll be fine.' I only have a few more jobs to do before I have the baby - all editorial, no more catwalk now - and then I hope to be back in London for the opening of the Victoria's Secret store in July. I should definitely be back for the next Victoria's Secret show - I have quite a while until then."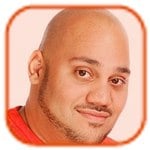 Posted by Andru Edwards Categories: Movies, Celebrity Babies, Pregnancies
Bruce Willis has become a father for the fourth time.
The 57-year-old actor and spouse Emma Heming Willis are "overjoyed" at the arrival of Mabel Ray Willis, who was born yesterday, his representative has confirmed. Both Emma and Mabel Ray - who weighed in at 9lb 1oz - are said to be doing well.
Bruce had previously claimed he was indifferent to having children with Emma - whom he married in March 2009 - as the only thing that mattered was being with her: "I'd like to have a thousand more children, or zero more children. It doesn't matter. Emma makes me feel great."
Bruce also revealed how meeting and falling in love with the British lingerie model turned his life around.
"I'm the happiest I've ever been and this comes after a long period of being kind of lonely, even though I tried to convince myself I was enjoying my life. Before I met Emma I was very pessimistic about finding that special woman with whom I would want to spend my life with. I thought it would be difficult for someone like me, who is well known, to find a woman who didn't have an agenda and who just wanted to be with me because they loved me, pure and simple."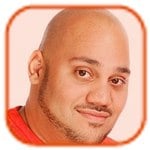 Posted by Andru Edwards Categories: Movies, Celebrity Babies, Pregnancies
Maggie Gyllenhaal is expecting a baby girl.
The 34-year-old actress and husband Peter Sarsgaard will welcome their second child - a sibling for five-year-old daughter Ramona - into the world some time this spring, and while they have now disclosed the gender of the tot, they are not planning to reveal exactly when it is due because they don't want to attract too much attention.
"I hope [people] don't make an issue of it this time. I have to think about that stuff," Maggie explained.
The Hysteria actress admitted she feels "so pregnant" right now and, after making a serious of public appearances before she announced she was expecting another baby, she is relieved she doesn't have to keep the news secret any more.
"'I find it difficult to pretend you're not pregnant, which I had to do. I didn't let anyone know until three and a half months this time. I went to film festivals. I'm throwing up in the bathroom and having to keep pretzels in my purse, and having to fit into dresses."
Peter recently revealed he and Maggie had been "trying out" names for the baby: "It's the nice thing about knowing the gender of a child; you don't have to call it 'it,' which gets really weird after seven months in. So we've been trying out a few names, but nothing solid."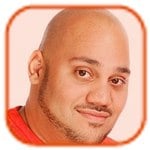 Posted by Andru Edwards Categories: Movies, Television, Celebrity Babies, Pregnancies, Rumors
Megan Fox is reportedly pregnant.
The 25-year-old actress is said to be expecting her first child with husband Brian Austin Green and the couple are thrilled with the happy news.
"They just found out and are incredibly excited," a source told Star.
Megan and Brian had kept the news to just close family and friends something they have found difficult because they are so excited about the baby. "It's still early, so they are only telling close friends and family members," the source added.
The Friends with Kids star has already had lots of parenting practice as she is stepmother to Brian's nine-year-old son Kassius, his child with actress Vanessa Marcil. "Megan has become a great stepmom, and Brian knows she'll be wonderful with the baby. She has really grown in the past couple of years ... her family comes first," the source said.
© Gear Live Media, LLC. 2007 – User-posted content, unless source is quoted, is licensed under a Creative Commons Public Domain License. Gear Live graphics, logos, designs, page headers, button icons, videos, articles, blogs, forums, scripts and other service names are the trademarks of Gear Live Inc.