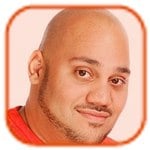 Posted by Andru Edwards Categories: Television, Rants
Eva Longoria has hit out at Khloe Kardashian for refusing to speak about her life.
The 39-year-old actress can't understand why the 29-year-old reality star was reluctant to discuss anything personal during a live interview last week, when she airs her every aspect of her life on her show Keeping Up With the Kardashians.
"There's definitely things that are off-limits and shouldn't be asked [but] I think it is different for a reality star than it is for an actor. An actor goes out and acts and does work, certain things are left to be private. Reality stars are kind of living out their lives, that's why they are famous, because of the reality of their lives," Eva said.
Click to continue reading Eva Longoria Slams Khloe Kardashian for Privacy Right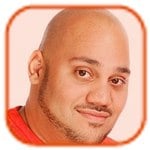 Posted by Andru Edwards Categories: Music, Television, Legal Issues, Rants
Charlie Sheen has blasted John Mayer for suing his friend.
The singer-songwriter filed a lawsuit against Robert Maron, accusing the jeweler of selling him a counterfeit Rolex watch after he splashed out $5 million on several timepieces, but Anger Management star Charlie believes John knew the accessory wasn't authentic and claims he also re-sold a number of counterfeit designer watches for a huge profit.
Click to continue reading Charlie Sheen Blasts John Mayer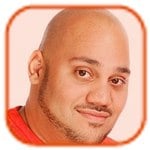 Posted by Andru Edwards Categories: Movies, Music, Rants, Rumors
Drake has parted ways with his his PR team.
The "Hold On, We're Going Home" hitmaker was allegedly dropped by his representatives at ID-PR, shortly after complaining about being ditched from the cover of Rolling Stone magazine in favor of the late Philip Seymour Hoffman.
A source told Billboard.com that the firm, which handled publicity for his third album Nothing Was The Same, as well as his current Would You Like A Tour?, which wraps in London on March 26, initiated the split after the 27-year-old star posted a series of furious tweets, which have since been deleted, about the magazine's decision not to feature him on the cover after the Capote star's tragic death from an apparent heroin overdose last month.
Another source told the New York Post's Page Six that the rapper's comments were "the last straw," as he previously had a lot of drama behind-the-scenes with ID-PR and allegedly hadn't shown up for several other magazine shoots and TV appearances the firm had arranged. "It's a shame that someone with so much talent is surrounded by kids who are burning bridges left and right," the source said.
Click to continue reading Drake Dropped by PR Firm?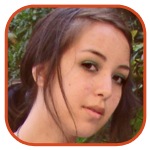 Posted by Robin Paulson Categories: Movies, Television, Rants, Paparazzi Photos, Features
Despite quarreling with him on Orphans, Alec Baldwin is apparently taking a cue from Shia LaBeouf.
The 30 Rock actor penned an open letter online claiming that he's retiring from public life. Fed up with what he claims is the media's false, twisted perception of his character, Baldwin uses most of his letter to tell his side of recent news stories that have shed a poor light on him: "But - I'm sorry, I can't let go of this - do people really, really believe that, when I shouted at that guy, I called him a 'f****t' on-camera? Do you honestly believe I would give someone like TMZ's Harvey Levin, of all people, another club to beat me with?"
Baldwin additionally points out that all of the bad publicity surrounding him have cost him projects, including his lucrative Capital One deal, which he says he donated all of his fees to charity. Moreover, even though he's known for being a quintessential New Yorker, the 55-year-old contemplates in his letter whether or not he should raise his daughter in L.A. instead, considering the increased paparazzi craze.
"It's good-bye to public life in the way that you try to communicate with an audience playfully like we're friends, beyond the work you are actually paid for. Letterman. Saturday Night Live. That kind of thing," the 16-time Saturday Night Live host concludes.
Read More
| Vulture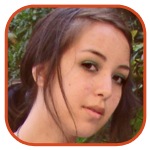 Posted by Robin Paulson Categories: Music, Television, Dating, Engagements, Rants
"Write that motherf*****g headline when you try to make me look like a maniac or an animal, because you afraid of interracial relationships, because you afraid of the future, because you afraid of a rapper that was raised by two educated parents."
- At a recent concert of his, Kanye West argues that the tabloids are after him for being in an interracial relationship with Kim Kardashian.
(Make sure to check out our other notable quotes.)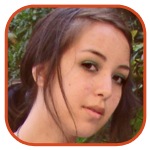 Posted by Robin Paulson Categories: Movies, Music, Rants, Obituaries
Apparently for Drake, a "stolen" magazine cover is apparently worth more than honoring a recently departed star.
The 27-year-old rapper and actor was set to appear on the upcoming cover for Rolling Stone magazine when the publication informed him that they would be opting instead to highlight actor Philip Seymour Hoffman's death. Although initially ranting on his Twitter about a misquote from him about fellow rapper Kanye West in the article, Drake then wrote, "They [Rolling Stone] also took my cover from me last minute and ran the issue."
Click to continue reading Drake Upset at 'Rolling Stone' for Choosing Hoffman Cover
Read More
| TMZ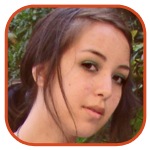 Posted by Robin Paulson Categories: Movies, Television, Rants, Videos, Oops Videos
Perhaps when you're an entertainment reporter, you ought to Google the celebrity - as a precaution! - you're about to interview - before you make a mistake like KTLA anchor Sam Rubin did with Samuel L. Jackson.
Jackson appeared on the news show to promote his film Robocop when Rubin asked him about his Super Bowl commercial. The Avengers star quickly realized that Rubin mixed him up with The Matrix actor Laurence Fishburne - who did a Kia car commercial for the Super Bowl - and was even quicker to chastise RubIn: "What Super Bowl commercial? You're as crazy as the people on Twitter. I'm not Laurence Fishburne!"
Click to continue reading News Anchor Confuses Samuel L. Jackson with Laurence Fishburne
Read More
| People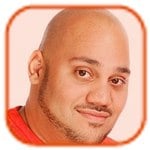 Posted by Andru Edwards Categories: Television, Legal Issues, Rants, Rumors
Scott Disick is suing Mercedes-Benz.
The Keeping up with the Kardashians star has filed a lawsuit against the auto company, alleging it sold him a "virtually useless" 2012 Mercedes-Benz SLS AMG because the vehicle is constantly breaking down.
In legal documents, obtained by gossip website TMZ.com, the 30-year-old failed restaurateur said that the car, which costs $190,000 new, is unreliable and has spent more time in a repair shop in Los Angeles than on the road. Scott is accusing Mercedes-Benz of failing to make the car roadworthy after numerous attempts and is seeking a full refund plus expenses.
News of the lawsuit comes after a difficult few months for Scott, whose father, Jeffrey Disick, died in early January, less than three months after his mother, Bonnie, passed away from cirrhosis of the liver. "[Scott is] very, very sad. The whole family is trying to comfort him. Everyone's upset. To lose both parents so close together, it doesn't seem fair," a source close to the star said.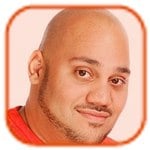 Posted by Andru Edwards Categories: Movies, Television, Rants, Rivalries, Rumors
Charlie Sheen was ordered to make peace with Denise Richards by his TV show bosses.
The Anger Management actor had launched a string of abusive messages at his ex-wife - who he claimed stopped him seeing their daughters Sam, nine, and Lola, eight over the festive season - but apologized on Wednesday, and it has been claimed he did so as FX, the network which airs his sitcom, told him he had gone too far.
"[The executives told him] he had to tone down the negative rhetoric towards Denise Richards because it was getting so much negative publicity. After Charlie posted those disgusting messages on Twitter that Denise was a pig and media ho, the bosses stepped in and said enough," a source said.
Insiders are said to be concerned that Charlie is "out of control" and no longer has steadying influences around him. "Charlie is spiraling out of control right now, and making matters worse is that his three most trusted advisers recently quit. The people that used to be able to talk him off the ledge in the past, just aren't there. Charlie deleted all of the negative posts about Denise from his Twitter profile and did issue a mea culpa to Denise. One minute Charlie can be the calmest, most chill person, and in a flash, he switches into this crazed maniac. It just makes no sense," the source added.
Click to continue reading Charlie Sheen Ordered to Apologize to Denise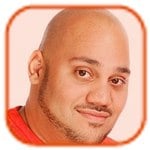 Posted by Andru Edwards Categories: Movies, Rants, Features
Sylvester Stallone avoids social media because it gets him into "trouble."
The legendary actor found himself in hot water last year for criticizing fellow Hollywood star Bruce Willis on Twitter - after Bruce dropped out of his movie The Expendables 3 over a pay dispute - and he now chooses to be very "careful" about using social networking websites.
"Every time I use social media I get really in trouble! I think George Clooney said it best when he said you've got to be an idiot to be celebrity and use Twitter. You wake up in the morning when you're sober and your career is over! You've got to be really, really careful. You think you're a genius up there in the middle of the night and you wake up an idiot," he explained.
The 67-year-old star admits he isn't technologically savvy and doesn't quite understand the purpose of photo sharing mobile app, Instagram. "Everyone keeps wanting me to get on Instagram. Is that for younger people, Instagram? For, like, pervs? 'Here we are at the hospital getting our back checked' or 'I'm on dialysis... here we are!' I'm really basic with the iPhone. I think I've figured out how the camera works and that's about it. I keep it very simple," he quipped.
Click to continue reading Sylvester Stallone: Twitter Gets Me in Trouble
© Gear Live Media, LLC. 2007 – User-posted content, unless source is quoted, is licensed under a Creative Commons Public Domain License. Gear Live graphics, logos, designs, page headers, button icons, videos, articles, blogs, forums, scripts and other service names are the trademarks of Gear Live Inc.