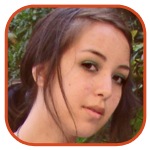 Posted by Robin Paulson Categories: Music, Pregnancies, Rants, Rumors
Pregnancy rumors concerning Beyonce are high, forcing the singer to take to her Instagram account to squash them.
"I can't stop the rumors from starting, and I can't really change peoples minds who believe them, all I can do is sit back and laugh at these low life people who have nothing better to do than talk about me," she wrote in a note she posted to the social networking site (which she later removed).
The rumors were sparked at this year's Met Ball, when the 31 year old showed up in a custom Ralph & Russo gown that seemed to intentionally hide her figure. The gossip was quickly fueled when she cancelled a show on her Mrs. Carter World Tour, citing "exhaustion." Even record producer Russell Simmons congratulated Beyonce and her husband Jay-Z on his official Twitter.
Although the media scrutiny can be frustrating to some stars, I don't quite understand why Beyonce is so heated about it when it's concerning whether or not she's pregnant. No one's calling her fat; pregnancies are joyful announcements. I mean, she ought to be thankful that the media doesn't treat her like they do Kim Kardashian!
Read More
| Daily Mail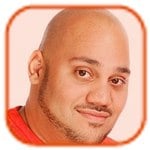 Posted by Andru Edwards Categories: Music, Television, Rants, Paparazzi Photos
Kanye West lashed out at photographers after bashing his head into a street sign.
The "No Church In The Wild" rapper launched a furious verbal attack on paparazzi after he accidentally walked into a mental sign post while house hunting with the reality TV star in Los Angeles on Friday.
The 35-year-old Grammy-winner immediately exploded at by-standers, ranting, "Stop taking f**king pictures." He was then ushered inside a restaurant by his concerned fiancee Kim Kardashian, 32, but soon emerged to explode at photographers again and was caught on camera by TMZ.com repeatedly screaming, "Don't take another f**king photo man. Don't take another f**king man. Don't take no photos. Stop it. All of you motherf**kers stop it."
Kanye was spotted in Beverly Hills this morning sporting a small gash and bruise on his forehead from his run-in with the sign.
Click to continue reading Kanye West Lashes Out at Paparazzi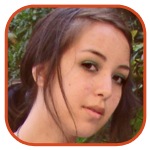 Posted by Robin Paulson Categories: Television, Meltdowns, Rants, Photos, Paparazzi Photos
"I'm suing every blog, every magazine, every news source that's saying I'm doing anything wrong 'erratic behavior' is not me! I'm suing In Touch, Us Weekly, Perez Hilton for hiring paparazzi who follow me then take the worst photos with the worst angles... There's NOTHING with my life, other than you putting up awful candid photo after photo."
- Amanda Bynes takes to Twitter to comment on the media's fascination with her new look and recent behavior.
(Make sure to check out our other notable quotes.)
Read More
| E! News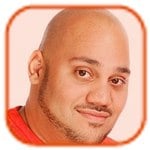 Posted by Andru Edwards Categories: Movies, Music, Television, Child Stars, Meltdowns, Rants
Justin Bieber has insisted he is nothing like Lindsay Lohan. The "Beauty And A Beat" singer lashed out at comparisons to the 26-year-old troubled starlet - who is set to go on trial next week after being charged with lying to police about a car accident and is also battling to pay her huge tax bills following a downward spiral which saw enter rehab and jail several times in recent years - in a lengthy rant on Instagram as he attempted to defend his recent bad behavior.
The 19-year-old popstar, who was criticized after he performed two hours late in London and threatened a photographer earlier this month, said he is nothing like the Liz & Dick actress, writing, "And to those comparing me to Lindsey (sic) Lohan look at her 2012 tax statements."
Click to continue reading Justin Bieber Blasts Lindsay Lohan Comparisons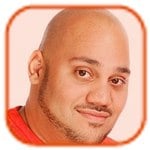 Posted by Andru Edwards Categories: Movies, Rants
James Franco has been accused of disrupting a neighborhood by running a film company from his home.
The 34-year-old actor has angered residents in Silver Lake, Los Angeles, after he purchased a house there last summer but reportedly failed to move there, instead leaving it for the use of his production workers, who block locals' driveways with their vans.
In a complaint obtained by real estate blog LA.curbed.com, the residents wrote, "At first [we] were pleased to have Mr. Franco living next door. His work in Milk and his academic pursuits made us happy he was on our street. That is no longer the case. If, in fact, Mr. Franco has purchased the house next door, it does not appear to be inhabited by the actor; it does appear to be inhabited by several people who are working for him. The property has become a production house. In fact, Iris, who works for the actor, informed me that they are running production from the house. Iris basically informed me they could do whatever they want on their property. Really? Running a production of such impact and magnitude in a residential area doesn't violate any zoning restrictions? Are there no limits to the kinds of businesses one can run?"
Click to continue reading James Franco Angers His Neighbors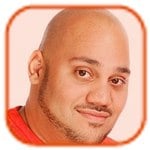 Posted by Andru Edwards Categories: Movies, Music, Television, Rants
Olivia Wilde has been blasted by Justin Bieber's fans.
Devoted followers of the 19-year-old singer - who call themselves "Beliebers" - were outraged when the House actress took to Twitter to slate Justin for his love of walking around topless, after recent pictures emerged of him in London without a shirt.
"Bieber, put your f---ing shirt on (sic)," she wrote.
One fan tweeted, "justin probably doesn't even know who [footballer] joey barton or olivia wilde are LOL you guys just hate from the back." Another simply wrote, "@oliviawilde i'll punch you in your face (sic)."
Olivia is the latest high profile celebrity to hit out at Justin, after The Black Keys drummer Patrick Carney insinuated his music isn't good enough to win awards.
(FYI - You can also follow VIP Breakdown on Twitter.)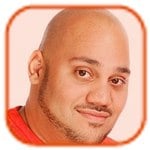 Posted by Andru Edwards Categories: Movies, Television, Rants, Paparazzi Photos
Alec Baldwin has blamed the paparazzi photographer for their recent altercation.
The 30 Rock star has been accused of racially abusing retired New York Police Detective (NYPD) G. N. Miller, after he found him staking his Manhattan home on Sunday trying to gain information on Alec's pregnant wife, yoga teacher Hilaria Thomas, 28 - who is being sued by a student. However, Alec insists he didn't abuse the photographer and claims he is the victim.
"This guy was right up in my face as I crossed University Place. I get to the other side of the street, and he bumped into me. He banged into me with his shoulder, because he was right on top of me with the camera. In my mind, it was deliberate. I've had that happen before. It happens sometimes, because they want to bait you, they want you to do something. My wife is pregnant and I'm trying to make sure she has as much peace as possible. Who knows what these people can do? While police were here, you'd figure that'd be an opportune time for this guy to really attempt to tar me in some way. But there was no mention of anything I said to him. No one said anything about me saying the n-word or taunting him or anything. So it was after the fact. He wants to say I used some racial slur against him."
Click to continue reading Alec Baldwin Blames Paparazzo for Altercation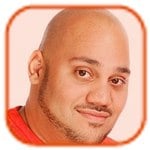 Posted by Andru Edwards Categories: Television, Rants, Rivalries
Spencer Pratt says that Kim Kardashian is the "world's most famous porn star." The former Hills star - who is married to Heidi Montag - claims the only reason Kim is famous is because a sex tape of her with former boyfriend Ray J leaked in 2007.
"No one can understand why she is famous but I can, that is why she is famous! People are so interested in asking why she is famous that it's just an endless cycle. But I can tell you that Kim Kardashian is the world's most famous porn star! She would not be anywhere, I guarantee it, without that sex tape."
However, Spencer claims he doesn't feel threatened by Kim and her family, who have their own reality TV show Keeping Up With The Kardashians: "It's like any Royal family, she is just from a different Royal land. Kim Kardashian is from Mars and we're from Earth, you know what I mean?"
Click to continue reading Spencer Pratt Calls Kim Kardashian "World's Most Famous Porn Star"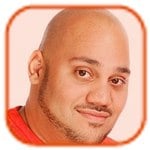 Posted by Andru Edwards Categories: Sports, Television, Divorce, Legal Issues, Rants
Kim Kardashian says her on-going divorce from Kris Humphries will be finalized this year, and admits it feels like an "expensive dream."
The former couple tied the knot in August 2011 before the Keeping Up with the Kardashians star filed for divorce 72 days later and their separation has been dragging on ever since. E! has released the first ten minutes of the new series of Kourtney & Kim Take Miami, and Kim finally opens up about the on-going legal battle.
"[It's] a really expensive dream that won't leave me alone. It's something that should be over and done with but unfortunately it's not that easy. I'm annoyed about it but I've taken it to a level that I can't stress about this. The judge says we will be divorced in 2013."
Since the split Kim started dating Kanye West in April last year and the couple are expecting their first baby.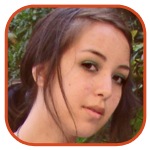 Posted by Robin Paulson Categories: Music, Break-ups, Dating, Rants
While we all are entitled to freedom of speech, Jack Osbourne's wife Lisa is exercising it quite boisterously online - in an effort to talk about Taylor Swift's love life. The actress - who wed Jack in October after having dated for over a year - took to Twitter to call the 23 year-old singer "bats*** crazy" over her short-lived romances.
Swift - who has famously dated older men like John Mayer and Jake Gyllenhaal as well as guys younger than her like Taylor Lautner and Connor Kennedy - recently broke up with One Direction's Harry Styles, after a two-month relationship. While it's clear that Taylor loves being in love, has anyone really made this much of a fuss about how much of a serial dater Ryan Reynolds is (after all, he married Scarlett Johansson and Blake Lively after a year of dating them)? Or how about Joe Jonas?
Read More
| Daily Mail

© Gear Live Media, LLC. 2007 – User-posted content, unless source is quoted, is licensed under a Creative Commons Public Domain License. Gear Live graphics, logos, designs, page headers, button icons, videos, articles, blogs, forums, scripts and other service names are the trademarks of Gear Live Inc.