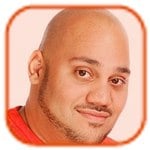 Posted by Andru Edwards Categories: Movies, Pregnancies, Clothing, Red Carpet, Style
Olivia Wilde is expecting a baby boy.
The 29-year-old actress - who is six months pregnant with her first child with fiance Jason Sudeikis - let the tot's gender slip as she revealed he is extremely active during the 71st Annual Golden Globes on Sunday. "He was kicking the whole time, going, 'Where are we?!'" she said.
The blonde beauty - who had covered her bump in a sparkling Valentino gown for the ceremony - is embracing her pregnancy curves: "It's great I've never had boobs before!"
And the Her star admitted she is glad her bump is becoming more prominent. "Until about a week ago, I just looked fat! I wanted to be like, 'I'm not fat, I'm pregnant!'" she told People.
While Olivia loved the green gown she donned for the awards, not everyone was a fan. "I just heard someone say I looked like a giant, walking pickle last night at the Globes. As a pickle enthusiast, I thank you," she tweeted.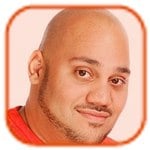 Posted by Andru Edwards Categories: Movies, Television, Dating, Red Carpet, Photos
Jenny McCarthy and Donnie Wahlberg made their first red carpet appearance together on Saturday night.
The 40-year-old The View co-host, who previously dated Jim Carrey, went public with her new romance with the New Kids On The Block star, 43, at a Dancing with the Stars charity event, which she hosted at Hotel Baker in St Charles, Illinois. The couple posed on the red carpet with their arms around each other, according to EOnline.com.
A source previously revealed that the duo started dating after meeting on the set of Jenny's VHI chat show The Jenny McCarthy Show in March. "Yes, they recently started dating and are having a lot of fun. They had a blast 4th of July hanging out with a bunch of their friends," the insider said. Sparks flew between the couple on Jenny's show when the presenter asked him, "Do you talk dirty while you're having sex," and he replied, "I do."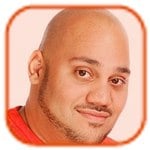 Posted by Andru Edwards Categories: Movies, Clothing, Red Carpet, Oops Photos, Paparazzi Photos
Anne Hathaway is ''devastated'' over the publication of photos which show her going "commando."
The 30-year-old actress was emerging from her car for the Les Miserables premiere in New York City on Monday when her black Tom Ford dress rode up and showed that she was wearing no underwear in front of waiting photographers. Some of the pictures have now been published and Anne feels humiliated knowing the world has seen her private parts.
Speaking to Vanity Fair writer Ingrid Sischy at a luncheon the following day, the New York Daily News newspaper overheard her say, "I was getting out of the car and my dress was so tight that I didn't realize until I saw all the photographer's flashes. It was devastating. They saw everything. I may as well have lifted up my skirt for them."
Click to continue reading Anne Hathaway "Devastated" Over Commando Photos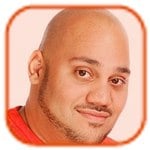 Posted by Andru Edwards Categories: Music, Television, Dating, Clothing, Red Carpet, Style, Rumors
Kanye West has been giving Kim Kardashian fashion advice. The 34-year-old rapper thinks his 31-year-old girlfriend needs to take her image in a new direction according to an insider.
"Kanye has been having chats with Kim about her style. He thinks she should be more like him, edgy with her choices. He keeps saying she should 'evolve' as a fashion icon," a source told The Sun.
The Keeping Up With The Kardashians star helped run a clothing boutique with her sisters Kourtney Kardashian and Khloe Kardashian as well as her mother Kris Jenner before finding fame. The have since created a successful apparel line named Kardashian Kollection.
Her musician partner, however, thinks Kim needs to be more adventurous with the image she puts out in the public eye. "Kanye says she plays it safe too much so has been trying to pick outfits for her to wear and encourage her to be more daring," the source added.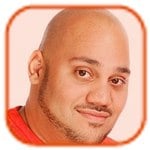 Posted by Andru Edwards Categories: Sports, Pregnancies, Clothing, Red Carpet, Style, Rumors
Gisele Bundchen is expecting her second child with husband Tom Brady, according to reports.
The supermodel and the New England Patriots quarterback already have a two-year-old son named Benjamin recently learned they'd be providing their child with a sibling. Tom, 34, also has a four-year-old son named Jack with actress Bridget Moynahan.
Gisele, 31, married her sportsman partner in February of 2009 in Los Angeles, and had a second ceremony in Costa Rica at her mansion later that year.
Apparently the fashion icon confided to Givenchy designer Riccardo Tisci, who made her dress for the Met Costume Gala earlier this month, that she is pregnant. The star is reportedly about two months into her pregnancy, and has revealed the news to several close friends.
Gisele showed off her trim figure in a navy blue bikini top and lace shirt earlier this month at a store opening in Brazil. The model has said in the past that she hopes to have many more children: "I want to have a big family. I love kids."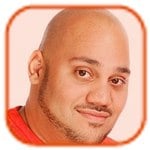 Posted by Andru Edwards Categories: Movies, Break-ups, Dating, Red Carpet, Style, Rumors
Ryan Gosling isn't ready to move in with Eva Mendes. The Gangster Squad actor apparently refused to cohabit with his actress girlfriend.
An insider claims 31-year-old Ryan wants to take their relationship at a slower pace than the 38-year-old Girl In Progress star would like.
"He says he wants to slow down and not live with her yet. But he doesn't want to lose her," the source told US Weekly.
The Place Beyond the Pinescostars costars were rumored to be experiencing problems in their romantic partnership in April, but the pair squashed the speculation with a hand-holding coffee run near Ryan's East Village New York City property earlier this month.
Meanwhile, Eva has revealed that her mother is her toughest fashion critic: "Normally I do something on the red carpet and wherever I am in the world she sends me a full email within minutes with everything she thought of my outfit. It's really super cute. It's not like crazy. It is never negative, it is always constructive. It's like, 'Eva, I don't know about that lipstick but that dress was gorgeous!' And then it will say, 'Hmm, your shoes? But your hair was lovely!"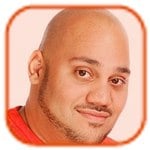 Posted by Andru Edwards Categories: Movies, Red Carpet
Will Smith slapped a reporter at the premiere of his new movie in Russia.
The 43-year-old Men In Black 3 actor - who is married to Jada Pinkett Smith - slapped the male journalist across the face after he made two attempts to kiss him.
Ukrainian television joker Vitalii Sediuk made a play for Will as he went to interview him for his TV show. However Vitalii's tries at locking lips with the screen star failed when the "Summertime" rapper managed to make several turns with his head at the same time as being gripped in a hug.
"Hey man, what the hell is your problem?" an angry Will told the prankster.
After slapping him and moving on down the line of press members, he later laughed the incident off.
Click to continue reading Will Smith Slaps Reporter at 'Men In Black 3' Premiere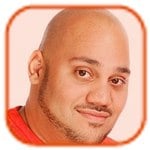 Posted by Andru Edwards Categories: Movies, Dating, Red Carpet, Style
George Clooney "doesn't care"if his girlfriend dresses up or not. The Descendants actor is dating former wrestler Stacey Keibler, and although she's frequently seen wearing glamorous creations to red carpet events, George is equally attracted to her when she's in ordinary clothes.
"George is always happy with everything that I wear. He doesn't care whether I'm dressed up or down. I could never be the girl that has to put my hair and make up on and do my hair before I go out the house," Stacey told USmagazine.com.
However, Stacey, 32, admitted she enjoyed picking her dress for the Oscars in February, for which she settled on a floor-length gold Marchesa gown with matching high heeled sandals: "I've always loved fashion when it comes to fashion, I've definitely evolved, and I've got to work with some amazing designers. I never feel pressure to dress a certain way, but it was such a fun experience to go to fashion week and see a dress and try it on and then wear it to the Oscars, I'm extremely grateful for that."
While Stacey is not particular about the clothes she wears, she adheres to a rigorous workout regime to ensure she stays in shape:
Click to continue reading George Clooney Doesn't Demand Glamorous Girlfriend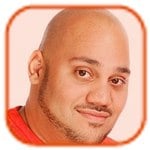 Posted by Andru Edwards Categories: Movies, Dating, Red Carpet, Rumors
Robert Pattinson and Kristen Stewart can only appear together at "Twilight themed" red carpet events.
The couple - who also star alongside each other in the vampire franchise - reportedly have a clause written into their contracts preventing them appearing at any other red carpet event together, explaining why Robert was alone at the premiere of Paul McCartney's video to his latest song "My Valentine" in Los Angeles last week.
"One [reason Robert was on his own] was he didn't want to make it the Kristen and Rob show and take away from the actual event. They also have a clause in their Twilight contracts that they can only appear together at a Twilight themed red carpet together. Twilight kind of owns some of their appearances they do together until [final Twilight film] Breaking Dawn: Part 2 is one hundred per cent completed," a source said.
Meanwhile, it has been confirmed filming on Breaking Dawn: Part 2 isn't over yet and both Robert, who plays lead vampire Edward Cullen, and Kristen, who portrays his wife, Bella Swan, have been recalled to Canada to shoot some "technical" scenes for the film.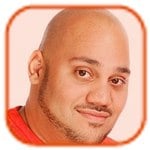 Posted by Andru Edwards Categories: Television, Red Carpet, Legal Issues
People for Ethical Treatment for Animals (PETA) has offered to pay the legal fees of the mystery woman who flour bombed Kim Kardashian last week.
The animal rights group - which denies being involved in the red carpet attack - thinks the reality star would be "shortsighted" to press charges against the unidentified assailant, and are prepared to support her financially should she be taken to court over the March 22 incident.
"We don't believe Kim would be so shortsighted as to go after this woman, but if she does, we'll definitely look at how to maximize exposure to the cruel fur industry, and that could mean defending the activist if she wishes," a spokesperson for PETA said.
The group also urged the 31-year-old beauty - who was hit by cooking flour while promoting her new perfume at The London Hotel in West Hollywood - to '"enhance her image" by donating her "vulgar" furs to the homeless.
"PETA is not speculating about who floured Kim and unfortunately we can't say who sent us the video. How much better it would be if she decided to evolve and enhance her image by donating her vulgar furs and exotic-animal skins to the homeless," the spokesperson added.
Click to continue reading PETA to Pay Legal Fees for Kim Kardashian Flour Bomber
© Gear Live Media, LLC. 2007 – User-posted content, unless source is quoted, is licensed under a Creative Commons Public Domain License. Gear Live graphics, logos, designs, page headers, button icons, videos, articles, blogs, forums, scripts and other service names are the trademarks of Gear Live Inc.