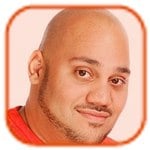 Posted by Andru Edwards Categories: Music, Television, Rivalries
LeAnn Rimes sent Brandi Glanville flowers for Mother's Day on Sunday.
The "Can't Fight The Moonlight" hitmaker - whose relationship with Brandi has been strained, due to her affair with her now husband Eddie Cibrian while he was still married to the Real Housewives of Beverly Hills star - made the kind gesture suggesting she wants to burying the hatchet.
Brandi, who has two sons, Mason, nine, and Jake, five, with Eddie, thanked the 30-year-old singer on Twitter, writing, "I thanked @leannrimes on twitter4 my flowers (Sic)."
Click to continue reading LeAnn Rimes Reaches Out to Brandi Glanville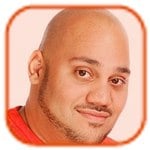 Posted by Andru Edwards Categories: Movies, Rivalries, Rumors
Joel Edgerton insists he hasn't fallen out with Leonardo DiCaprio.
The Australian star - who has been filming alongside the American actor in the highly anticipated movie The Great Gatsby - sparked rumors of a bitter feud between the pair after he revealed there was an "unhealthy friction" between him and Leonardo's character, Jay Gatsby, in one of the film's key scenes.
"For me Tom is a beast that has to exist on set and it's in me and it comes out of me and I enjoy it. There's a kind of unhealthy friction that exists between Leo and I on set," he said.
His comments provoked claims of a rivalry between the two stars but the 38-year-old actor insists they got along really well and told American breakfast show Good Morning America his remarks were misinterpreted: "I think that was taken a little bit out of context. We got along really well... The Plaza scene, we shot for a number of days and the tension was very high when we rolled but we had a good time off set."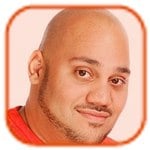 Posted by Andru Edwards Categories: Music, Sports, Legal Issues, Rivalries
Chris Brown and Drake are being sued over their New York City nightclub brawl.
The duo escaped charges following a fight at W.i.P. Nightclub in June 2012, which left a number of people injured including Eva Longoria's former husband Tony Parker and after he filed a civil suit against the club seeking damages after suffering a corneal laceration, W.i.P's owners filed documents insisting all damages should come from Drake and Chris.
Click to continue reading Chris Brown and Drake Sued Over Club Brawl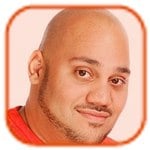 Posted by Andru Edwards Categories: Music, Television, Dating, Rivalries
Amy Poehler has apologized to Taylor Swift for mocking her love life. The Parks And Recreation star insists she and good pal Tina Fey didn't mean to upset the country singer, who is renowned for dating a string of Hollywood stars, by warning her to "stay away from Michael J. Fox's son" and advised her to take "some me time" while presenting the Golden Globes in January after Taylor said she is going to "hell" for the comments.
"Aw, I feel bad if she was upset. I am a feminist, and she is a young and talented girl. That being said, I do agree I am going to hell. But for other reasons. Mostly boring tax stuff," the 41-year-old comedian told The Hollywood Reporter.
In a new interview with Vanity Fair magazine, the 23-year-old singer admitted she wasn't impressed with the jokes at her expense: "You know, Katie Couric is one of my favorite people, because she said to me she had heard a quote that she loved, that said, 'There's a special place in hell for women who don't help other women.'"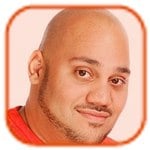 Posted by Andru Edwards Categories: Music, Rivalries, Rumors
Drake was denied entry to a nightclub because of Chris Brown.
The "Problem Solver" rapper - who is counter-suing the 23-year-old R&B star over a nightclub brawl in June - was turned away from Playhouse in Hollywood on Wednesday night because Chris was already inside celebrating fashion brand Popular Demand's anniversary party. A source told gossip website TMZ.com that bouncers denied Drake entry around midnight because they wanted to avoid any violence or possible incidents. The insider said the 26-year-old star reacted politely and left without any issues.
The singer, the rapper and their entourages were involved in a fracas at New York's W.i.P club, in June, in which several innocent bystanders were hurt and after French model Romain Julien filed lawsuits against them for his injuries, they are attempting to blame each other. Both claim they were not responsible for the fight and want the other to pay any damages if the model wins his suit. The fight is thought to have been caused by Rihanna, who has dated both of them.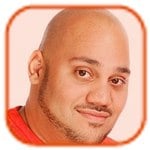 Posted by Andru Edwards Categories: Music, Rivalries
Justin Bieber is furious with The Black Keys drummer Patrick Carney. The 18-year-old Canadian singer - who was upset about missing out on a Grammy nomination this year - has hit back at the 32-year-old rocker for insinuating he should be happy he makes a lot of money from his career because his music isn't good enough to win awards.
Writing on his Twitter on Tuesday, the "As Long As You Love Me" singer said, "The Black Keys drummer should be slapped around haha."
Click to continue reading Justin Bieber Furious with The Black Keys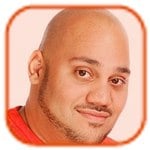 Posted by Andru Edwards Categories: Television, Rants, Rivalries
Spencer Pratt says that Kim Kardashian is the "world's most famous porn star." The former Hills star - who is married to Heidi Montag - claims the only reason Kim is famous is because a sex tape of her with former boyfriend Ray J leaked in 2007.
"No one can understand why she is famous but I can, that is why she is famous! People are so interested in asking why she is famous that it's just an endless cycle. But I can tell you that Kim Kardashian is the world's most famous porn star! She would not be anywhere, I guarantee it, without that sex tape."
However, Spencer claims he doesn't feel threatened by Kim and her family, who have their own reality TV show Keeping Up With The Kardashians: "It's like any Royal family, she is just from a different Royal land. Kim Kardashian is from Mars and we're from Earth, you know what I mean?"
Click to continue reading Spencer Pratt Calls Kim Kardashian "World's Most Famous Porn Star"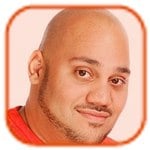 Posted by Andru Edwards Categories: Movies, Rivalries
Liberty Ross is no longer upset with Kristen Stewart over her fling with Rupert Sanders. The 34-year-old model and actress was devastated when her husband cheated on her with the 22-year-old actress but after filing for divorce she has decided to put the whole thing behind her.
"The good thing about Liberty is that she's not upset anymore. She's had time to get over the initial shock and awe of it when it was exposed last year and the divorce was the nail in the coffin. That girl's extremely mature. She's handled all this public tragedy in her life with grace and humility for the sake of her children. I toast to her," an insider said.
Liberty's main priorities at the moment are her children, Sykla, seven, and Tennyson, five, and she is trying to get along with Rupert for their sake. "All she cares about right now are her children and her future. She's spoken to Rupert by phone and the conversations were all business - trying to discuss the arrangements for the children," the source added.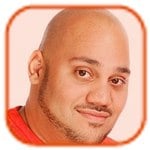 Posted by Andru Edwards Categories: Music, Rivalries, Rumors
Chris Brown and Frank Ocean were allegedly involved in a fight last night.
Sources close to the "Turn Up The Music" hitmaker claim Frank started the dispute when he blocked the 23-year-old singer from leaving th Westlake Recording Studios in Los Angeles, where he was listening to one of the artists he represents, TMZ has reported. Insiders told the gossip website that Frank said, "This is my studio, this is my parking spot."
Chris is said to have attempted to shake Frank's hand, but sources close to the "Beautiful People" singer claim one of Frank's associates attacked Chris. One of Chris' friends is then said to have hit Frank's friend in retaliation before Chris then pushed Frank away as he approached him and the pair started fighting.
Click to continue reading Chris Brown and Frank Ocean Caught in a Brawl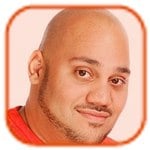 Posted by Andru Edwards Categories: Music, Television, Fashion Police, Style, Rivalries
Joan Rivers has blasted Lady Gaga.
The TV personality has responded to Gaga's claims that E! show Fashion Police - in which she and Kelly Osbourne co-star - "breeds negativity" and says the "Born This Way" singer is merely trying to get attention.
"Anyone that would wear a pastrami dress or sit in an egg should know about humor. She knows exactly what's she's doing. She's not selling. We haven't been talking about her until now. It's time to start laughing. We've been doing this for fifty years. Tell Lady Gaga to worry about the maggots in her brain from the meat dress! But I told Kelly that it's all good because it means Lady Gaga watches Fashion Police!" Joan told Page Six.
Click to continue reading Joan Rivers Blasts Lady Gaga
© Gear Live Media, LLC. 2007 – User-posted content, unless source is quoted, is licensed under a Creative Commons Public Domain License. Gear Live graphics, logos, designs, page headers, button icons, videos, articles, blogs, forums, scripts and other service names are the trademarks of Gear Live Inc.