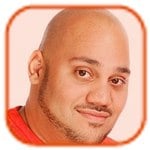 Posted by Andru Edwards Categories: Movies, Music, Child Stars, Parties, Rivalries, Rumors
Katy Perry appears to have mended her friendship with Kristen Stewart.
The "Part of Me" singer - who reportedly supported close pal Robert Pattinson and encouraged him to move on after the Twilight Saga hunk was left devastated when Kristen cheated on him with married director Rupert Sanders - was spotted celebrating her birthday with the Snow White And The Huntsman actress on Friday night.
A source told gossip website Just Jared that the popstar donned a Twilight style vampire costume to celebrate with Kristen and a number of other friends including on-again boyfriend John Mayer at a Los Angeles costume party in The Magic Castle ahead of her 28th birthday on Thursday.
The event marked the first time Katy and 22-year-old Kristen have been spotted together in public since the cheating scandal broke in August and reports hinted that Katy had sided with Robert prior to his and Kristen's reconciliation.
Click to continue reading Katy Perry Mends Friendship with Kristen Stewart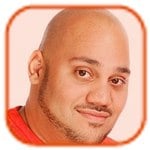 Posted by Andru Edwards Categories: Movies, Music, Break-ups, Dating, Rivalries
Taylor Swift thinks her ex-boyfriends were too "competitive." The country singer - who has dated Hollywood hunks Jake Gyllenhaal, Joe Jonas, Taylor Lautner and John Mayer - claims her showbiz relationships have all ended because her jealous exes couldn't handle her being more successful than them.
"I've found that men I've dated who are in the same business can be really competitive. I've found a great group of girlfriends in the same business who aren't competitive, but a few times guys have started comparing careers and it has been... challenging. The last thing I think about when I fall for someone is what they do for a living as I like to get to know that person, but sometimes guys start acting weirdly towards me, especially if I get good news and they get bad... It's usually downhill from there."
Click to continue reading Taylor Swift's Exes Were Jealous of Her Success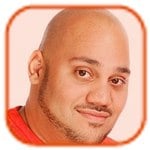 Posted by Andru Edwards Categories: Movies, Television, Child Stars, Drugs, Drunk, Rivalries
Lindsay Lohan's father Michael is said to be using her to stay in the spotlight.
The Liz & Dick actress's mother Dina Lohan has claimed that her ex-husband only attempted to stage an intervention with their daughter - who reportedly failed to show up for work on the set of her new movie The Canyons this week - because he wants to be famous himself.
"This sole act by my ex was not an intervention nor was this extreme antic sanctioned by any member of Lindsay's family or her professional team of handlers. It's all about her father obsessed with making a name for himself in the news once again. It's sad and I hope he stops masquerading as her father in public and starts acting like one in private," Dina told TMZ.
Michael tried to stage an intervention at his daughter's home in Beverly Hills on Friday because he fears she has relapsed and is drinking and using drugs again. He claimed he was worried about the 26-year-old star following a string of troubling incidents recently including a huge fight with her mother Dina and said he did not involve Dina in the intervention because it would be "like the blind leading the blind."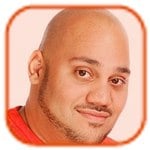 Posted by Andru Edwards Categories: Music, Rivalries, Rumors
Rihanna has reportedly lashed out at Chris Brown's ex-girlfriend on Twitter.
The "Diamonds" singer - who recently reconciled with Chris even though he is still on probation after being convicted of assaulting her in 2009 - is said to have indirectly insulted his ex Karrueche Tran on Twitter calling her a "chore." On Friday she tweeted, "If you start feeling like a 'chore' to someone, you probably are!"
A source close to the popstar also told HollywoodLife.com that she was never worried about Chris's relationship with the model, whom he dated for one year but dumped earlier this month, blaming his "friendship" with Rihanna: "It was bound to happen. You can't stop a girl who's in love. You just can't. [She's] happy about it, but the funny thing is that she never saw Chris' girl as a threat. Really though, Rihanna don't even know her name. She never mentioned her or anything...That girl was a non-factor."
Friends say the 24-year-old is happier and more confident since she reunited with Chris. A friend close to the singer said, "I know it's a lot easier for her to concentrate and work hard now that Chris is back in her life."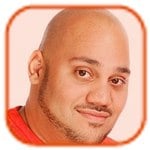 Posted by Andru Edwards Categories: Music, Television, Rivalries
Nick Cannon "wasn't concerned" Nicki Minaj would be a threat to his wife Mariah Carey's safety after their American Idol argument.
The two went head-to-head on the judging panel of the show last week, with Nicki at one point threatening to shoot the "Hero" singer and filming having to be called off, but Nick claims he was not "worried" about what was said and believes it made "good news" for the series.
"I wasn't concerned. That's exactly what you called it - drama. With drama, it's theatrics. I'm not worried about that stuff. I wasn't there. It made for good news. It sounded good, right? Good job, Fox!" he told E! News.
Mariah was supposedly so nervous about what Nicki said - at one point calling for her head to be cut off - she beefed up her security detail. However, a friend of Mariah's said she would not let the "Starships" hitmaker ruin her time on American Idol because she has dealt with "far worse" in her long career: "She's not going to let this faze her now - the outbursts won't faze her. She'll handle [it] with poise and grace. Mariah has dealt with far worse in her career."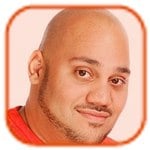 Posted by Andru Edwards Categories: Movies, Television, Child Stars, Legal Issues, Rants, Rivalries
Lindsay Lohan thinks that Amanda Bynes should be punished for her driving offenses. The former Disney star has had her fair share of run ins with the law and has served jail time for crimes committed behind the wheel and doesn't think it's fair that fellow actress Amanda has not yet been arrested for her ongoing driving indiscretions.
"Why did I get put in jail and a nickelodeon star has had NO punishment(s) so far? (sic)" Lindsay tweeted yesterday. She continued to say, "These are the moments that I appreciate my life experiences, living without regrets and Disney for supporting me as an actress-night all (sic)"
Click to continue reading Lindsay Lohan Thinks Amanda Bynes Should Be Punished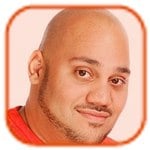 Posted by Andru Edwards Categories: Music, Rivalries, Rumors
Chris Brown has ended his war of words with Drake.
The 23-year-old singer insists he no longer has "beef" with the 25-year-old rapper after the pair were involved in a brawl at a New York nightclub on June 14, which resulted in a number of people getting injured including professional basketball player Tony Parker.
Click to continue reading Chris Brown Makes Up with Drake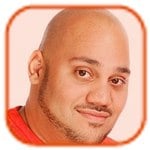 Posted by Andru Edwards Categories: Music, Television, Dating, Rivalries
50 Cent has slammed Kanye West's choice in dating Kim Kardashian. The rapper - whose real name is Curtis Jackson - has always been a musical rival of Kanye's but now he may have ignited a bigger feud after suggesting his girlfriend is "trash."
Referring to Kanye's new song "Perfect B****," which he said is about Kim, 50 Cent reminded readers that the reality TV star is only perfect in her partner's eyes. "I mean ... if that man feel like she's perfect, then she's perfect. He could mean it and you'll end up singing the words to it because he's Kanye," the rapper told XXL.
The rapper continued to say that what one man considers beautiful could be seen as ugly by another. "You know how it is? One man's trash is another man's treasure," he added.
The artist - who used to date talk show host Chelsea Handler - then said he didn't know if there was such a thing as a perfect woman. "I'm not sure. The smartest guys I know have lost being a bad judge of character in that area," he continued.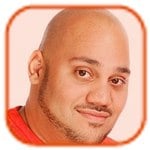 Posted by Andru Edwards Categories: Movies, Child Stars, Birthdays, Meltdowns, Parties, Rants, Rivalries, Rumors
Lindsay Lohan had an "embarrassing" angry rant on Tuesday night.
The 26-year-old actress reportedly had a public meltdown and was asked to leave Hollywood hotspot Bootsy Bellows when she refused to share the V.I.P. area with Clint Eastwood's daughter Francesca.
"Francesca was celebrating her birthday with around a dozen friends in a private area when Lindsay came over and started screaming that Francesca should leave. She was yelling, 'I'm a star, she's a nobody, get her out of here!' One poor guy came over and tried to calm [Lindsay] down and she acted aggressively. At that point the security told her to leave and it was totally embarrassing. She is acting like some bad 80s film star, and it is hard to watch because she needs help," one onlooker told Us Weekly.
The troubled starlet left the venue in a rage after her showdown with the E! reality star and almost caused a scene outside as she zoomed off in a friend's car. "Lindsay's friend was driving and they sped out and almost hit one of the valet guys," a party-goer said.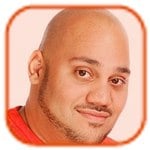 Posted by Andru Edwards Categories: Sports, Television, Rivalries, Rumors
Kris Humphries was "mortified" when Kelly Osbourne got him thrown out of a Hollywood club on Wednesday.
The basketball player was partying at Beacher's Madhouse on Sunset Boulevard when Fashion Police star Kelly - who is the creative director of the hotspot - ordered him out of the venue. Kelly is close friends with Kris' estranged wife Kim Kardashian and she is a regular visitor to the club.
"Kris was so embarrassed and p***ed. Kim is a regular at the club, and Kelly wanted to stay loyal to her. It was towards the end of the night - Kelly was furious he was in there. You could see the disgust in her face. She sent security over, and they kicked him out. He was mortified," a source said.
© Gear Live Media, LLC. 2007 – User-posted content, unless source is quoted, is licensed under a Creative Commons Public Domain License. Gear Live graphics, logos, designs, page headers, button icons, videos, articles, blogs, forums, scripts and other service names are the trademarks of Gear Live Inc.