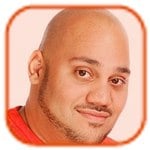 Posted by Andru Edwards Categories: Sports, Television, Break-ups
Brooke Hogan has reportedly called off her engagement.
The 25-year-old blonde, whose father is wrestling legend Hulk Hogan, is said to have called time on her relationship with American football player Phil Costa a few weeks ago following his Las Vegas proposal in June.
According to gossip website TMZ, the singer-and-actress has decided to cool her relationship with the Dallas Cowboys player in order to focus on her music career. Sources told the website Brooke has recently moved back to Los Angeles to be closer to her mother and finish off her album.
While Hulk eventually approved Brooke's engagement to Costa, he initially hinted he wasn't happy about the pair planning to wed by posting a mysterious message on Twitter in June shortly after hearing the news. "Where's the truck that ran over me twice? Hogan and Vegas doesn't work brother HH [sic]," the 60 year-old star wrote.
Click to continue reading Brooke Hogan Calls Off Engagement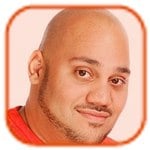 Posted by Andru Edwards Categories: Sports, Television, Break-ups, Divorce, Rumors
Khloe Kardashian and Lamar Odom are seeking couples counseling.
The couple, whose four-year marriage has been rocked by allegations he cheated on her and has been battling an addiction to crack cocaine, have reportedly been visiting a prominent Beverly Hills therapist in a bid to iron out their problems.
"It was very emotional; they spoke about all of their issues. Khloe still loves and cares about him, but healing will take a long time," a source said. An insider also revealed that Lamar, 34, is "doing so much better," as he is "clean and has gained 20 pounds."
The couple put on a united front for the first time in months at Khloe's mother Kris Jenner's 58th birthday party last week. "It was just close family and friends. Lamar and Khloe are actually getting on very well and were couple-y together. It was very intimate and everyone was really pleased to spend time with them," a source revealed.
Click to continue reading Khloe Kardashian Seeing a Marriage Counselor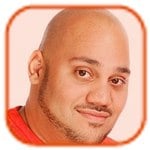 Posted by Andru Edwards Categories: Sports, Television, Pregnancies, Rumors
Kaley Cuoco blasts rumors she is pregnant.
The Big Bang Theory actress has slammed speculation she is expecting fiance Ryan Sweeting's child, and took to Twitter to make herself clear: "I would like to make something very clear to anyone who cares. IAM NOT EFFING PREGNANT. Do with that what you will [sic]."
Although they may not have made plans to expand their family just yet, Kaley has recently revealed she is keen to marry the tennis player as soon as possible. "We've been planning, so hopefully early next year. We don't have an exact date, but I want to marry him tomorrow so I want to go as fast as possible," she said.
However, the 27-year-old star has also admitted she almost didn't meet Ryan at all after she was hurt following the end of her relationship with Henry Cavill. "I was putting it off and really nervous about it and just not wanting to do this. And so [my friend] gave him my number and he texted me. He was like, 'I'm coming to LA.' I'm like, 'Oh my god, so now I have to see this guy? Do I have to hang out with him all weekend? Is he going to be here for, like, days?'" she previously explained.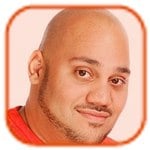 Posted by Andru Edwards Categories: Sports, Rumors
David Beckham is set to be given a knighthood in the New Year's Honors List.
The retired soccer and showbiz icon will become a "Sir" with final approval reportedly due later this month.
According to reports in The Sun on Sunday newspaper, his $260 million finances are being assessed - as is the norm before any knighthood. "HM Revenue and Customs look at the higher honors - specially at high earners like sports people - to see if there is anything they want to double check," a source said.
It is expected Britain's Prince William will perform the annual ceremony, which would be attended by David's wife Victoria, their daughter Harper, two, and their sons Brooklyn, 14, Romeo, 12, and eight-year-old Cruz.
It is said the former Manchester United and Real Madrid player's name was put forward after he ended his 20-year-old career earlier this year after he won the French soccer league with Paris Saint-Germain. However, his role as an ambassador for Britain and excessive charity work - along with the part he played in bringing the Olympics to London last summer - will also be honored.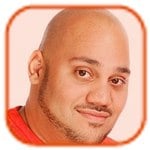 Posted by Andru Edwards Categories: Sports, Television, Divorce, Rumors
Lamar Odom insists he and Khloe Kardashian are "unbreakable."
The former basketball player has revealed the reality TV star has given him a second chance amid allegations he has cheated on her and has been dealing with an addiction to cocaine.
At the Inside Jokes Comedy Club in Los Angeles on Wednesday, Lamar told Us Weekly the pair have reconciled. "We're wonderful. We're unbreakable. That's why I wear my wedding ring. It is a beautiful ring from a beautiful wife," the 33 year-old said.
The couple's relationship has reportedly been on the rocks for months amid allegations Lamar, 33, recently cheated on his wife of four years with several different women. Although they went to Kanye West's concert in Los Angeles on Monday, marking the first time they have been spotted in public together in weeks.
Click to continue reading Lamar Odom Says His Marriage Is Unbreakable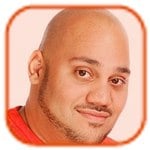 Posted by Andru Edwards Categories: Sports, Television, Pregnancies, Rumors
Kendra Wilkinson ditched her birth control without telling Hank Baskett.
The reality TV star, who is in the early stages of pregnancy with her second child, informed her therapist that she didn't want to tell her husband of four years, with whom she already has a three-year-old son Hank Baskett IV, that she was removing her IUD coil because she was annoyed with him.
The 28-year-old former Playboy model was seen discussing her pregnancy plan on the latest episode of her series Kendra On Top on Friday night, and said, "I want to remove my IUD without [telling] Hank." When her therapist advised her to make sure that she and her husband both wanted another child, Kendra said, "We've talked about it. He's more about it than he isn't."
Later in the episode, she finally told Hank that she was no longer protected but was upset when he admitted he was feeling under too much "pressure" to expand their family.
Click to continue reading Kendra Wilkinson's Pregnancy Plan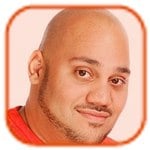 Posted by Andru Edwards Categories: Sports, Television, Drunk, Legal Issues
Lamar Odom has been charged with DUI [Driving Under the Influence]. The husband of reality TV star Khloe Kardashian was arrested last month after he was stopped by the California Highway Patrol on August 30.
According to TMZ, the basketball player - who failed several field sobriety tests before being taken the jail - has now been charged with one count of DUI. The gossip site also notes Lamar, 33, could have his driving license suspended for a year after he refused to submit to a blood alcohol test following his arrest. He will reportedly be arraigned on September 27 and - as a first-time offender - could face probation.
Click to continue reading Lamar Odom Charged with DUI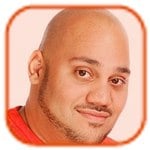 Posted by Andru Edwards Categories: Sports, Drugs, Rumors
Lamar Odom's alleged drug dealer has claimed he spent $50,000 on cocaine in three years.
The New York-based dealer - who has concealed his identity - has come forward to allege he witnessed the former Los Angeles Clippers basketball player consume the illegal drug on as many as 10 occasions since 2010 when Lamar visited Queens in New York where he grew up.
"[Lamar has a] huge problem and he has a very addictive personality. It is becoming worse as you can see. He [Lamar] likes to party, He's a pretty nice guy to be honest with you, but he's becoming ... his problem seems to be becoming a bigger problem . In my experience, he literally likes cocaine. He is a cocaine guy. He likes to smoke it," the dealer said in a video interview with RadarOnline.com.
RadarOnline.com reports the dealer supplied Lamar with cocaine - which he would then freebase, a method of consumption whereby the user purifies the drug by burning it and then inhale the fumes. The drug pusher claims Lamar, 33, even freebased cocaine before a game between the LA Clippers and the New York Knicks at Madison Square Garden on February 10 this year. He alleges the sportsman spent $16,000 on cocaine: "I know it for a fact because I sold him the stuff and saw him smoke it, he spent about 16 grand. Quantity wise, it was a little under half a kilo."
Click to continue reading Lamar Odom Accused of Blowing $50k on Cocaine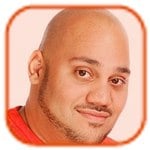 Posted by Andru Edwards Categories: Sports, Television, Divorce, Drugs, Drunk, Legal Issues, Rumors
Khloe Kardashian says she isn't "made of steel."
The reality TV star is trying to cope with her relationship troubles and her husband Lamar Odom's recent DUI arrest - and she has taken to her Twitter account to hint it's proving difficult to stay strong: "As much as I wish I were made of steel ... I'm not ... I'm pretty damn close to it though hehe."
Khloe, 29, previously left a cryptic, but optimistic, message to her followers on the social networking site, which she has since deleted. "Smile and no one will notice," she wrote.
According to recent reports, the couple were reunited at their California mansion, but the star's family are pushing her to end their romance because of his arrest and alleged drug use. Lamar was stopped by the California Highway Patrol on Friday and released after posting $15,000 bail. "Kris wants Khloe to get her prenup money, plus the penalty for cheating. Kim, Kourtney [Khloe's sisters] and Kris want her to dump him. You can't live with a drug addict," a source said.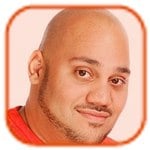 Posted by Andru Edwards Categories: Sports, Clothing, Style, Rumors
David and Victoria Beckham could be planning to move back to the US.
The star couple - who together have a daughter Harper, two, and sons Brooklyn, 14, Romeo, 11, and eight-year-old Cruz - have apparently enjoyed their recent six-week holiday in Los Angeles so much they may be contemplating moving abroad. The family moved back to the UK when David retired from soccer earlier this year, but they have had little luck trying to find a property to buy in London and could be tempted to leave their beloved Britain to explore other options. However, the former Manchester United star is looking increasingly likely to be involved in a new soccer franchise in Miami, and his and Victoria's careers could lead their family back to the States.
Click to continue reading Beckhams Plan US Move?
© Gear Live Media, LLC. 2007 – User-posted content, unless source is quoted, is licensed under a Creative Commons Public Domain License. Gear Live graphics, logos, designs, page headers, button icons, videos, articles, blogs, forums, scripts and other service names are the trademarks of Gear Live Inc.