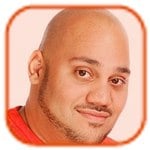 Posted by Andru Edwards Categories: Music, Television, Break-ups
Demi Lovato was furious when Joe Jonas broke up with her.
The X Factor judge found it hard to forgive the Jonas Brothers singer - whom she met on the set of Camp Rock in 2007 - when he dumped her out of the blue in 2010, but the pair have since put their differences aside and become firm friends.
"We were in a relationship and we broke up, and at one point, I was really mad at him. Now, I can, fortunately, say, that him and his brother Nick, have always been there for me, and are literally family, and like brothers. We have a great friendship. And we may not be as close as we used to be, but that's OK," she said.
Joe swiftly moved on to Twilight star Ashley Greene after splitting from Demi just before the Disney stars were about to hit the road on their 'Camp Rock 2: The Final Jam' tour, and the 20-year-old singer confessed it wasn't easy getting over him. "When you go through heartbreaks and things like that, you always have in mind somebody. It's like when you hear a song on the radio that reminds you of somebody, you're going to be reminded. But keeping that in mind... it's a delicate balance," she mused.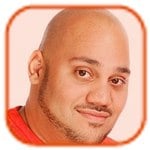 Posted by Andru Edwards Categories: Music, Television, Rumors
Ozzy Osbourne is set to move back to the UK to save his marriage with Sharon. The couple - who have been married for 31 years - have had their arguments recently stemming from the Black Sabbath rocker's drink and drug abuse, but according to reports Sharon is willing to give him another chance if he leaves Los Angeles with her.
With the 60-year-old star set to return as a judge on The X Factor UK later this year, it seems the best chance of saving their relationship is a return to their homeland. "Ozzy loves living in LA but he knows that if he doesn't return to England with Sharon it could be disastrous for their relationship. By supporting Sharon in the UK it means they can work through their problems and she can help him with his issues," an insider said.
The pair will be living in their mansion in Buckinghamshire, south east England and escaping to the countryside could be what their marriage needs. "They will be staying at their house in Buckinghamshire which is in the countryside and very peaceful, like a haven. This is something they need to do for each other. LA is where all the problems began so they feel it will be good to live in the UK together," the insider added.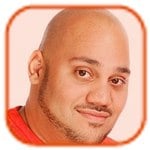 Posted by Andru Edwards Categories: Movies, Music, Television, Engagements, Rumors
Justin Bieber is reportedly buying a diamond ring for Selena Gomez. Beverly Hills jeweler Neil Lane has been tasked with designing the $1 million item with friends close to the "As Long As You Love Me" hitmaker believing he is getting ready to propose to his on/off girlfriend.
The jeweler has created engagement rings for a number of stars - including Britney Spears - and although he won't comment on clients, an insider has revealed Justin's plans. "Justin is planning to go through final designs with Neil in the next week. At the moment his favorite idea is a huge, canary yellow, princess-cut diamond surrounded by smaller diamonds and set in white or yellow gold," a source said.
It is said Justin's schedule is being kept clear for Selena's 21st birthday in July - and it seems he's "relentless" pursuit is paying off. "Justin kept relentlessly pursuing her with text messages, emails and phone calls, despite the fact that she dumped him last year. Justin's mum Pattie also put pressure on Selena after coming to the conclusion she was the only one who could keep him on the straight and narrow," the insider.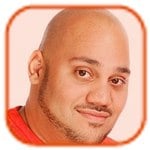 Posted by Andru Edwards Categories: Television, Break-ups
Brandi Glanville is single again.
The Real Housewives of Beverly Hills star - who has two children with former husband Eddie Cibrian - has called time on her relationship with real estate agent Jonathan Ruiz because she "wasn't that into him."
"Brandi and Jonathan had a lot of fun together but the relationship eventually just fizzled. There's no hard feelings. They remain friends, but she just wasn't that into him. Brandi's perfectly happy being single at the moment because she has her boys and a booming career to focus on. But just like everyone else, she'd eventually like to find 'the one' and settle down," a source said.
Earlier this year Scottish actor Gerard Butler finally admitted to sleeping with Brandi. While the Coriolanus hunk previously said ''Who's Brandi Glanville?' when he was asked about having sex with her, he later confessed that he simply never knew her last name but he did eventually call her to say sorry for not knowing who she was: "We crossed paths at a beach party and had a little bit of fun. You know what I said - 'Who's Brandi Glanville?' - because I didn't know her last name, didn't know she was a celebrity, didn't know she was gong to run out and f***ing tell everyone about it!"
Click to continue reading Brandi Glanville Splits from Boyfriend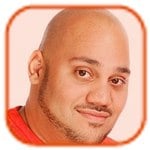 Posted by Andru Edwards Categories: Music, Television, Celebrity Babies, Rumors
Kanye West will be joined on tour by Kim Kardashian and their baby. Kim, 32, is expecting the couple's first child in July and while Kanye, 35, has a European tour planned for later this year, he will take his girlfriend and baby on the road with him.
"Yes, it's true. This was always the plan," a source close to the couple said.
Meanwhile, Kim can't wait for the birth of their baby and thinks she is completely prepared for motherhood thanks to the example provided by her mother Kris Jenner and sister Kourtney, who has two children, Mason, three, and Penelope, 10 months, with her boyfriend Scott Disick.
"My mom is a strong and ambitious career woman that despite her busy schedule and the millions of things she has going on, she still manages to put family first and continues to look out for us every day. Motherhood is a gift and I know after watching my mom do it, it's not easy especially when trying to balance a career. I can't wait to follow in her footsteps and make her proud like I am of her. Kourtney, my sister, best friend, and mentor has also taught me so much about motherhood from being the most incredible mom to Mason and Penelope. She is super woman with her ability to effortlessly balance work with taking care of two amazing kids and I am so lucky to have her as my guide and confidant as I too become a mother," she said.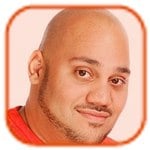 Posted by Andru Edwards Categories: Movies, Television, Drugs, Rumors
Lindsay Lohan is avoiding Brooke Mueller in rehab.
While the 26-year-old actress and Charlie Sheen's former wife are both currently being treated at the Betty Ford Clinic, Lindsay is shunning Brooke, 35, because she thinks she is a "drug addict."
"It's creeping Lindsay out that Brooke seeks her out nightly at the meetings in an attempt to strike up a friendship. Brooke is extremely eager to become besties with Lindsay while in rehab, and has told Lindsay how much they have in common. Brooke's publicist was Lohan's one-time rep, Steve Honig and Brooke has even played the Charlie Sheen card, pointing out that Charlie helped Lindsay pay off debts to the IRS, so they both have a close relationship to him. But Lindsay has said that Brooke is a drug addict, and wants nothing to do with her. Lindsay has told her treatment team to keep Brooke out of her group sessions," a source said.
Click to continue reading Lohan Lohan Snubs Brooke Mueller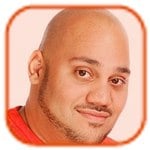 Posted by Andru Edwards Categories: Television, Features
Paris Hilton insists she is a "tough business woman."
The 32-year-old former Simple Life star - who is dating 21-year-old model River Viiperi - claims she is no longer interested in fame since Nathan Lee Parada tried to break into her Los Angeles home wielding a knife in August 2010, and is determined to follow in her family's footsteps by developing her own successful chain of hotels.
"It was terrifying. I had never experienced anything like that before and it really shook the foundations of my world. I was certain he would kill me if he could get inside. Seeing someone with such hate in their eyes -- someone who wants to kill you -- makes you question things, and it made me wonder about the price of fame. There was so much chaos in my life at the time. After the attack I decided it was time to withdraw from the public eye before anything worse happened," the Hilton hotel heiress told The Sun.
Paris' then boyfriend Cy Waits came to her rescue during the incident and her stalker was sentenced to two years for the burglary in April 2011 but she was then pursued by another obsessed fan, James Rainford.
Click to continue reading Paris Hilton No Longer Interested in Fame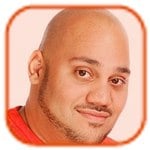 Posted by Andru Edwards Categories: Television, Legal Issues, Rumors
Holly Madison's fiance is reportedly facing more than 13 years in prison. The former The Girls Next Door star's partner Pasquale Rotella, who is the father of her two-month-old baby girl Rainbow Aurora, attended a pre-trial hearing in Los Angeles on Monday for a number of serious charges including bribery, embezzlement, conspiracy and conflict of interest.
According to gossip website RadarOnline.com the LA County District Attorney alleges that the owner of Insomniac events used more than $2.5 million in funds from the Los Angeles Memorial Coliseum to pay off city officials so he could host raves in the venue.
Pasquale - who was indicted with five other males - posted a $1.8 million bail and is due back in court on July 29. If convicted the father-of-one, who is due to marry Holly, 33, on August 14, could serve almost 14 years behind bars. But his lawyer Gary Jay Kaufman previously said he is confident that his client will be found innocent, calling the charges "politically motivated and publicity driven."
Click to continue reading Holly Madison's Fiance Facing Jail?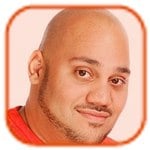 Posted by Andru Edwards Categories: Music, Television, Rivalries
LeAnn Rimes sent Brandi Glanville flowers for Mother's Day on Sunday.
The "Can't Fight The Moonlight" hitmaker - whose relationship with Brandi has been strained, due to her affair with her now husband Eddie Cibrian while he was still married to the Real Housewives of Beverly Hills star - made the kind gesture suggesting she wants to burying the hatchet.
Brandi, who has two sons, Mason, nine, and Jake, five, with Eddie, thanked the 30-year-old singer on Twitter, writing, "I thanked @leannrimes on twitter4 my flowers (Sic)."
Click to continue reading LeAnn Rimes Reaches Out to Brandi Glanville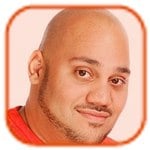 Posted by Andru Edwards Categories: Movies, Television, Kind Acts
"Greatest ex" Charlie Sheen flew Denise Richards home in a private jet so she could see her children.
The Wild Things actress was "bummed" to miss Mother's Day on Sunday as she was in New York City to film her TV show Twisted, but her former husband - with whom she shares two daughters, Sam, nine, and seven-year-old Lola - had his exclusive plane whisk her back to Los Angeles the same day so she could be with her kids.
"Quick 24 hr trip to NY to film an exterior scene for #twisted bummed to miss Mother's Day morning with the kids ... grampa Irv is in charge:) I've never had to work on Mom's day ... shooting exteriors for #Twisted #NY then home tonight! Made a stop at #FAO for toys for the kiddies."
After finishing her day's work, she later wrote, "Greatest ex @charliesheen my mom's day gift flying me home on his plane so I can take the kids to school. (sic)"
Click to continue reading 'Greatest Ex' Charlie Sheen Jets Denise Richards Home
© Gear Live Media, LLC. 2007 – User-posted content, unless source is quoted, is licensed under a Creative Commons Public Domain License. Gear Live graphics, logos, designs, page headers, button icons, videos, articles, blogs, forums, scripts and other service names are the trademarks of Gear Live Inc.